Kiera Cameron szerepében:
Rachel Nichols 1980-01-08 Augusta - Maine - USA
Rachel Emily Nichols (born January 8, 1980 height 5' 10" (1,78 m) ) is an American actress and model. Nichols began modeling while attending Columbia University in New York City in the late 1990s. She transitioned into television and film acting in the early 2000s; she had a bit part in the romantic drama film Autumn in New York (2000) and a one-episode role in the fourth season of the hit show Sex and the City (2002). Her first major role was in the comedy film Dumb and Dumberer: When Harry Met Lloyd (2003). She had the main role in the crime drama television series The Inside (2005), though it was cancelled after one season. Nichols gained recognition playing Rachel Gibson in the final season of the serial action television series Alias (2005–2006) and for her role in the horror film The Amityville Horror (2005). Nichols' first starring film role was in the horror–thriller P2 (2007). She had a supporting role in the coming-of-age film The Sisterhood of the Traveling Pants 2 (2008) and appeared in Star Trek (2009). She starred in the action film G.I. Joe: The Rise of Cobra (2009) and in the sword and sorcery film Conan the Barbarian (2011). Description above from the Wikipedia article Rachel Nichols (actress), licensed under CC-BY-SA, full list of contributors on Wikipedia
The Movie DB adatlap | IMDb adatlap
---
---
Carlos Fonnegra szerepében:
Victor Webster 1973-02-01 Calgary, Alberta, Canada
Victor Webster (born February 7, 1973) is a Canadian actor. He is known for playing the mutant Brennan Mulwray in Mutant X, Coop the cupid on Charmed and detective Carlos Fonnegra in Continuum. Victor Webster was born in Calgary, Alberta, the son of Roswitha, a hair stylist, and John ("Jack") Webster, a police officer.As a teenager, his misbehaviour often got him into trouble. To find another more productive outlet, he started studying martial arts and eventually became a teacher, earning an undefeated record as an amateur kickboxer and a heavyweight black belt. Meanwhile, his early interest in acting was demonstrated in his involvement with numerous school plays and theater classes.Webster worked as a stockbroker and in import/export. He appeared in Cosmopolitan Magazine's "All About Men" 1998 special issue. He began to pursue acting opportunities in the late 1990s. In 1999 he landed a part on the NBC daytime soap opera, Days of our Lives. After leaving Days, he was cast as one of the leads in the nationally syndicated SF-action series Mutant X (2001), which ran for three seasons. In 2002, he was listed as one of People Magazine's "50 Most Eligible Bachelors". Webster appeared in the film Bringing Down the House and made guest appearances on other TV shows, including a 2003 role on HBO's Sex and the City, while doing Mutant X. Since Mutant X, Webster has continued to alternate between television and theatrical film roles. In 2006 he appeared in the final episodes of Charmed, portraying Coop, a cupid who married Phoebe Halliwell (played by Alyssa Milano) in the final episode of the series. In 2009, Webster had a recurring role as Caleb Brewer on the Melrose Place relaunch. He appeared on the Season 5 episode "Parasite" of Criminal Minds playing a con artist-turned-serial killer. He also guest-starred in the 2009 murder mystery Harper's Island. He had a small role in the 2010 Tyler Perry film Why Did I Get Married Too. In 2011, he had a recurring role on Castle as Kate Beckett's boyfriend, Josh Davidson. In the 2013 remake of 'Embrace of the Vampire', he played the lead male vampire Stefan.
The Movie DB adatlap | IMDb adatlap
---
Matthew Kellog szerepében:
Stephen Lobo 1973-11-22 Toronto, Ontario, Canada
From Wikipedia, the free encyclopedia Stephen Lobo (born November 22, 1973 in Toronto, Ontario) is a Canadian actor, best known for his roles in the television series Arctic Air, Godiva's, Painkiller Jane, Falcon Beach, Little Mosque on the Prairie and Continuum. In 2011 he appeared in Mike Clattenburg's film Afghan Luke.
The Movie DB adatlap | IMDb adatlap
---
Travis Verta szerepében:
Roger Cross 1969-10-19 Christiana, Jamaica
Roger Cross is a Jamaican-born Canadian film and television actor, best known for playing recurring and leading television characters CTU Agent Curtis Manning on "24", Travis Verta on "Continuum", Staff Sergeant Boyd Bloom on "Motive", and Six / Griffin Jones on "Dark Matter". He is a graduate in Aviation and General Studies from Trinity Western University in Langley, B.C., Canada.
The Movie DB adatlap | IMDb adatlap
---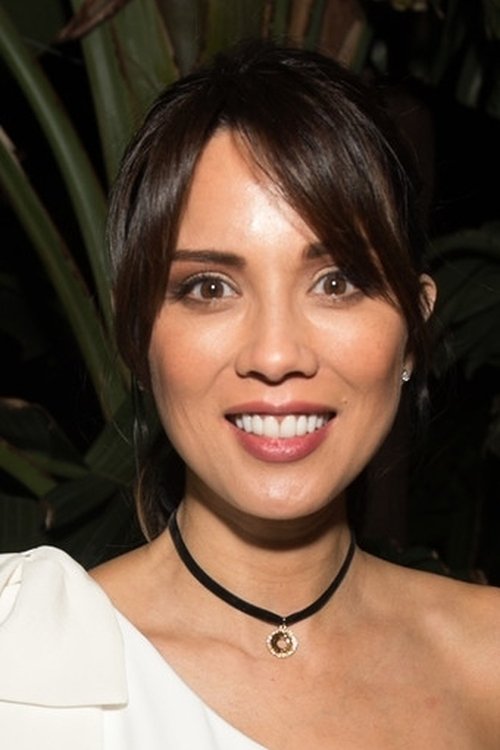 Sonya Valentine szerepében:
Lexa Doig 1973-06-08 Toronto, Ontario, Canada
Lexa Doig (born Alexandra Lecciones Doig on June 8, 1973) is a Canadian TV and movie actress. She portrayed the title role in the 2000 - 2005 Canadian-American science fiction-adventure television series Andromeda. She also portrayed the female lead role of Rowan in the science fiction-horror movie Jason X (2002), the 10th installment of the Friday the 13th film series. Lexa Doig was born Alexandra Lecciones Doig in Toronto, Ontario, Canada on June 8, 1973. Nicknamed "Spark," she is the younger child of Gloria B. Lecciones and David W. Doig. Her mother is a FilipinoRegistered Nurse who originally came from Dumaguete City, Philippines, and her father is a Canadian engineer of Scottish and Irish descent who was a petroleum Executive Officer in Toronto. Doig is a cousin of American martial artist-stunt performersRey-Phillip Santos and Rowland Santos. As a child, Doig studied rhythmic gymnastics and, as a teenager, she studied American Sign Language. At the age of six, she wrote and directed her first school play, Strawberry Shortcake, giving the lead role to her best friend. She developed a strong interest in acting and became inspired to become an actor at age 9 after she watched a theatre production of Porgy and Bess, an opera by George Gershwin. Subsequently she participated in as many church and school stage plays as she could. While completing compulsory secondary education at Don Mills Collegiate Institute, she also enrolled in a vocational modelling programme where at age 16, she was immediately offered representation by a talent agent, which she accepted. She was immediately booked in various modelling projects. She chose to drop out from her final year in high school to pursue an acting career as occupation. The initial media exposure led to her co-hosting the Canadian game show Video & Arcade Top 10 with friend Gordon Michael Woolvett on YTV, from 1991 to 2006. While auditioning for television and film roles, she worked on theatre productions of Romeo and Juliet and Arsenic and Old Lace Description above from the Wikipedia article Lexa Doig, licensed under CC-BY-SA, full list of contributors on Wikipedia.
The Movie DB adatlap | IMDb adatlap
---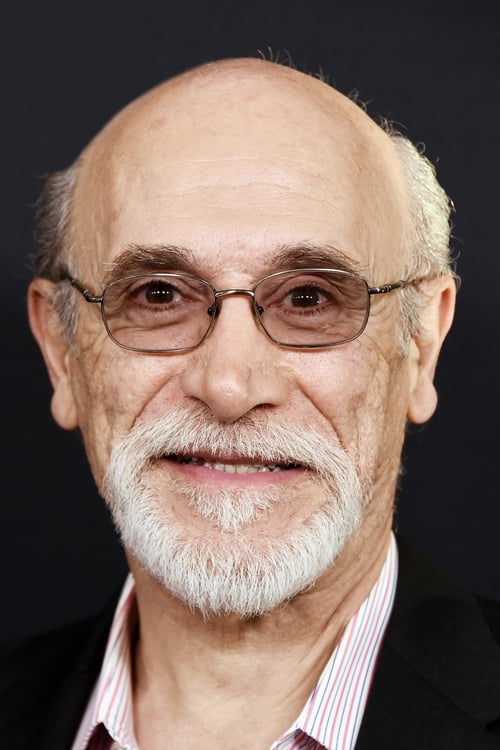 Edouard Kagame szerepében:
Tony Amendola 1951-08-24 New Haven, Connecticut, USA
From Wikipedia, the free encyclopedia. Tony Amendola is an American actor who is best known for playing the Jaffa masterBra'tac in Stargate SG-1. Amendola is also known for his recurring role as revolutionary leader Edouard Kagame of Liber8 in the television show Continuum.
The Movie DB adatlap | IMDb adatlap
---
Lucas Ingram szerepében:
Omari Newton Montreal, Quebec, Canada
Omari Akil Newton is a Canadianactor. He is best known for playing the role of Larry Summers in Blue Mountain State and Lucas Ingram in Continuum (2012). From Wikipedia, the free encyclopedia
The Movie DB adatlap | IMDb adatlap
---
Jasmine Garza szerepében:
Luvia Petersen 1978-04-15 Vancouver, British Columbia, Canada
From Wikipedia, the free encyclopedia Luvia Petersen (born 15 April 1978) is a Canadian actress best known for her role on the TV series Continuum, where she is part of the main cast. Petersen is out as bisexual,and co-owns a tattoo shop in Vancouver.
The Movie DB adatlap | IMDb adatlap
---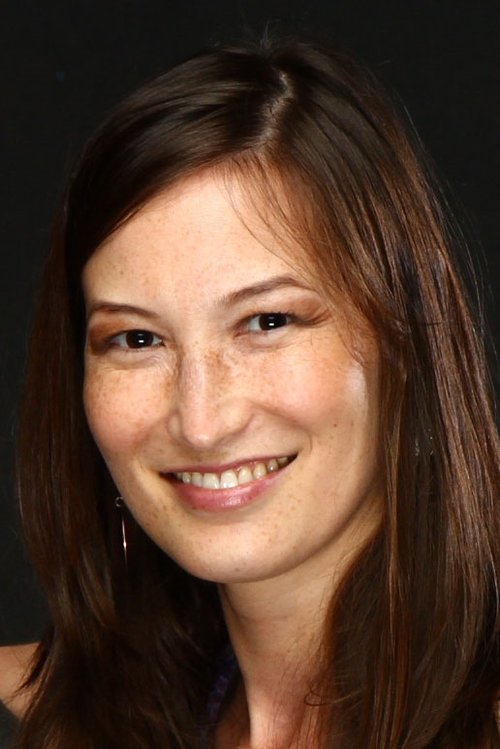 Betty Robertson szerepében:
Jennifer Spence 1977-01-22 Toronto, Ontario, Canada
From Wikipedia, the free encyclopedia Jennifer Spence (born January 22, 1977) is a Canadian actress. Her acting credits include playing the part of Dr. Lisa Park on the Stargate Universe television series. Other television series in which she has had principal roles are Exes and Ohs, The 4400, Reunion, Write & Wrong, and recurring roles on Killer Instinct and DaVinci's Inquest. Immediately following the cancellation of Stargate Universe, Spence joined some other of the show's cast (including Michael Dopud)in a pilot of the new show Echoes, produced by Stargate's Mark Savela and Ken Kabatoff.In 2012, Spence had roles in episodes of three network television shows, The Killing, Alcatraz and Supernatural. Spence has a recurring role in the science fiction television series Continuum, which premiered May 2012. In 2013 Spence will feature a third season of Continuum. Also a film called "Down River", which was written and directed by her husband Ben Ratner will be out 2013.Spence was born and raised in Toronto, Ontario, to a British father and third-generation Japanese Canadian mother. She currently resides in Vancouver, British Columbia.
The Movie DB adatlap | IMDb adatlap
---