Gregor Anghel (voice) szerepében:
Channing Tatum 1980-04-26 Cullman, Alabama, USA
Channing Matthew Tatum (born April 26, 1980) is an American actor and film producer. He began his career as a fashion model before turning to film roles, having starred in She's the Man (2006), Step Up (2006), Fighting (2009), Public Enemies (2009), G.I. Joe: The Rise of Cobra (2009), and Dear John (2010).
The Movie DB adatlap | IMDb adatlap
---
Gregor Anghel szerepében:
Florin Piersic Jr. 1968-07-18 Bucharest, Romania
Actor, director, screenwriter and producer, is the son of Tatiana Iekel and famous romanian actor Florin Piersic. After a 4 year relationship with actress Dorina Chiriac - with whom he has a little girl, Sonia - divorce her, but raise their daughter together. In July 2009 Humanitas publishes his volume of essays and stories entitled "Complete Works" (ISBN 973-50-2503-8). Also in 2009 he starred in "Gruber's Journey" as "Curzio Malaparte". In 2011 Humanitas publishes Florin's second book entitled "Romantic Porno" (ISBN 978-973-50-2923-4). In 2013, he wrote and produced the one-man-show entitled 'Freak Show'. His performance has been acclaimed both by the public and the critics. In 2015, he won the prize for the Best Actor in a Leading Role (Q.E.D.) at the Gopo Awards (Romanian 'Oscars') and starred in "Complete Works - Volume Two".
The Movie DB adatlap | IMDb adatlap
---
Iosif Baciu (voice) szerepében:
Joseph Gordon-Levitt 1981-02-17 Los Angeles, California, USA
Joseph Leonard Gordon-Levitt (born February 17, 1981) is an American actor and filmmaker. He has received various accolades, including nominations for the Golden Globe Award for Best Actor – Motion Picture Musical or Comedy for his leading performances in 500 Days of Summer (2009) and 50/50 (2011). He is the founder of the online media platform HitRecord whose projects such as HitRecord on TV (2014–15) and Create Together (2020) won him two Primetime Emmy Awards in the category of Outstanding Interactive Program. Born in Los Angeles to a Jewish family, Gordon-Levitt began his acting career as a child, appearing in the films A River Runs Through It (1992), Holy Matrimony (1994), and Angels in the Outfield (1994), which earned him a Young Artist Award and a Saturn Award nomination. He played the role of Tommy Solomon in the TV series 3rd Rock from the Sun (1996–2001) for which he received three nominations at the Screen Actors Guild Awards. He had a supporting role in 10 Things I Hate About You (1999) and voiced Jim Hawkins in the Disney animated Treasure Planet (2002) before taking a break from acting to study at Columbia University, but dropped out in 2004 to resume his acting career. Since returning to acting, Gordon-Levitt has starred in Manic (2001), Mysterious Skin (2004), Brick (2005), The Lookout (2007), The Brothers Bloom (2008), Miracle at St. Anna (2008), G.I. Joe: The Rise of Cobra (2009), Inception (2010), Hesher (2010), Premium Rush (2012), The Dark Knight Rises (2012), Looper (2012), and Lincoln (2012). He portrayed Philippe Petit in the Robert Zemeckis-directed film The Walk (2015) and whistleblower Edward Snowden in the Oliver Stone film Snowden (2016). In 2020, he starred in the legal drama The Trial of the Chicago 7, for which he won the Critics' Choice Movie Award for Best Acting Ensemble and the Screen Actors Guild Award for Outstanding Performance by a Cast in a Motion Picture. In 2013, he wrote and directed Don Jon, a comedy-drama film that was released to critical acclaim, earning him an Independent Spirit Award nomination for Best First Screenplay. He previously directed and edited two short films, both of which were released in 2010: Morgan M. Morgansen's Date with Destiny and Morgan and Destiny's Eleventeenth Date: The Zeppelin Zoo. In 2021, he wrote, directed and starred in a comedy drama series Mr. Corman on Apple TV+.
The Movie DB adatlap | IMDb adatlap
---
---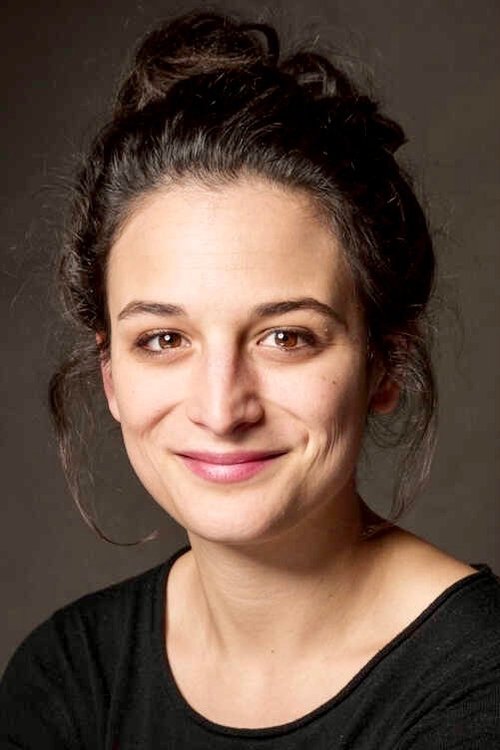 Jane (voice) szerepében:
Jenny Slate 1982-03-25 Milton, Massachusetts, USA
Jenny Sarah Slate (born March 25, 1982) is an American stand-up comedian, actress, voice actress and author, known for her role as Mona Lisa Saperstein on 'Parks and Recreation' as well as being the co-creator of the 'Marcel the Shell with Shoes On' short films and children's book series. She was a cast member on 'Saturday Night Live' for the 2009/10 season and appeared in shows such as 'House of Lies', 'Married', 'Bob's Burgers', 'Hello Ladies', 'Kroll Show', 'Bored to Death', and 'Girls', as well as movies like 'Zootopia', 'The Secret Life of Pets', and 'Despicable Me 3'. Slate played the lead role in the critically acclaimed 2014 film 'Obvious Child', which earned her various accolades. Description above from the Wikipedia article Jenny Slate, licensed under CC-BY-SA, full list of contributors on Wikipedia.  
The Movie DB adatlap | IMDb adatlap
---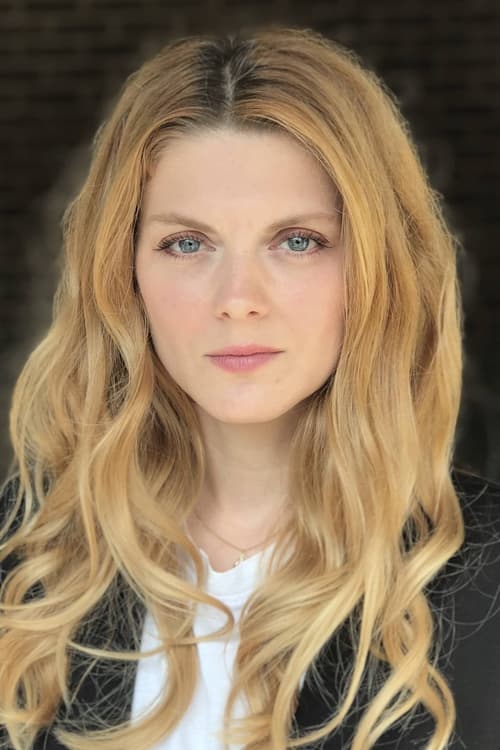 Jane szerepében:
Olivia Niță 1987-11-27 Bucharest, Romania
Olivia Alexandra Nita was born and raised in Bucharest, Romania. She started studying violin at the age of six and continued for twelve years until she graduated "George Enescu" Music High School in 2006. At the age of eleven she was cast in the play "A Lost Letter" ("O Scrisoare Pierduta") at the National Theatre in Bucharest next to big names of the Romanian Theatre and directed by the critically acclaimed Alexandru Tocilescu, for which she gathered great reviews. When she was fifteen she started working for Prima TV Channel, in the popular and successful Tv Show "Cronica Carcotasilor" ("The Grumpy Chronicles") for three years until 2006 when she was admitted at the Acting program at the National University of Theatre and Film "I.L.Caragiale" (U.N.A.T.C.) until 2008 when she transferred in United Kingdom and graduated BA Hons Degree in Acting. While she was in University she worked for the Acasa Tv Channel in the soap opera "Daria, My Love", The ScyFy Channel production "Hellhounds" directed by Ricky Schroeder, "Radu+Ana" short film and several theatre productions as "The Whale Hunt", "The Statue of Liberty", Three Sisters", "The House of Bernarda Alba". After graduating Bachelor Degree in United Kingdom she returned in Romania where she did an MA in Acting, followed by Mandragora Movies Academy classes where she studied Ivanna Chubbuck Technique with Franz Turner and David Lipper.
The Movie DB adatlap | IMDb adatlap
---
Dragos (voice) szerepében:
Jason Mantzoukas 1972-12-18 Nahant, Massachusetts, USA
Jason Mantzoukas is an American actor, comedian, and writer. Although he is often cast as characters of Middle Eastern ethnicity, Mantzoukas is of Greek descent. He is best known for his recurring role as Rafi in the FX comedy series The League and co-starring alongside Sacha Baron Cohen in The Dictator. 
The Movie DB adatlap | IMDb adatlap
---
---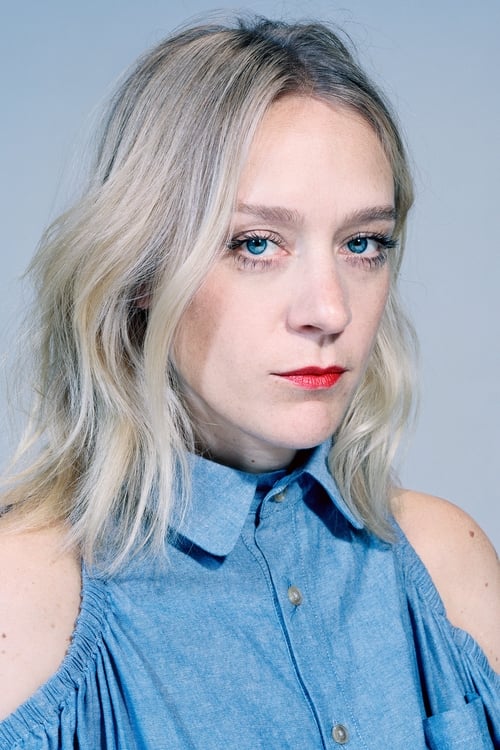 Sonya Baciu (voice) szerepében:
Chloë Sevigny 1974-11-18 Springfield, Massachusetts, USA
Chloë Stevens Sevigny (born November 18, 1974) is an American film actress, fashion designer and former model. Sevigny became known for her broad fashion career in the mid-1990s, both for modeling and for her work at New York's Sassy magazine, which labeled her the new "it girl" at the time, garnering her attention within New York's fashion scene. Sevigny made her film debut with a leading role in the controversial Larry Clark film Kids (1995), which led to an Independent Spirit Award nomination for her performance. A long line of roles in generally well-received independent and often avant-garde films throughout the decade established Sevigny's reputation as an indie film queen. It was not until 1999 that Sevigny gained serious critical and commercial recognition for her first mainstream role in Boys Don't Cry, for which she received Academy Award and Golden Globe nominations for Best Supporting Actress. Sevigny has continued acting in mostly independent art house films, such as American Psycho (2000), Party Monster (2003), The Brown Bunny (2003) and Dogville (2003). In 2006, Sevigny gained a leading role in the HBO television series Big Love, for which she received a Golden Globe for Best Supporting Actress in 2010. Additionally, Sevigny has two Off-Broadway theatre credits, and has starred in several music videos. She has also designed several wardrobe collections, most recently with Manhattan's Opening Ceremony boutique.
The Movie DB adatlap | IMDb adatlap
---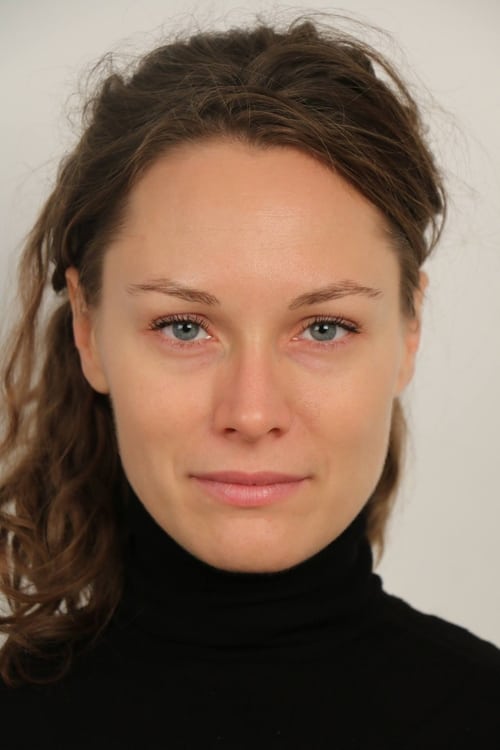 ---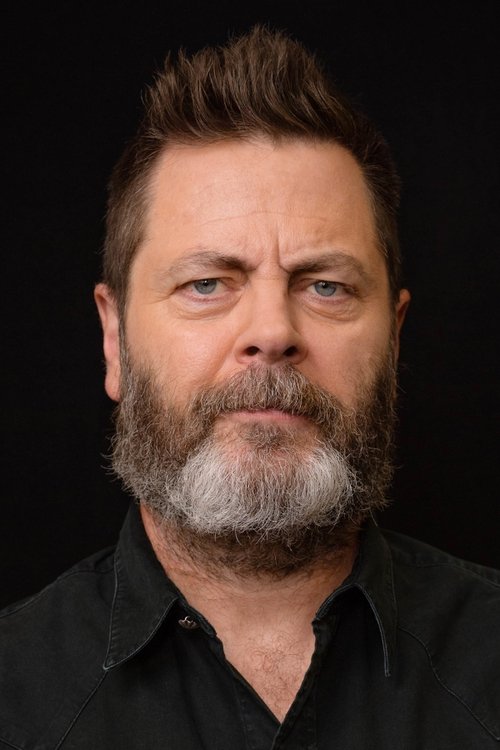 Captain Covaci (voice) szerepében:
Nick Offerman 1970-06-26 Joliet, Illinois, USA
Nicholas Offerman (born June 26, 1970) is an American actor, writer, comedian, producer, and woodworker. He is best known for his role as Ron Swanson in the NBC sitcom Parks and Recreation, for which he received the Television Critics Association Award for Individual Achievement in Comedy and was twice nominated for the Critics' Choice Television Award for Best Supporting Actor in a Comedy Series. Offerman is also known for his role in The Founder, in which he portrays Richard McDonald, one of the brothers who developed the fast food chain McDonald's. His first major television role since the end of Parks and Recreation was as Karl Weathers in the FX series Fargo, for which he received a Critics' Choice Television Award nomination for Best Supporting Actor in a Movie/Miniseries. Since 2018, Offerman has co-hosted the NBC reality competition series, Making It, with Amy Poehler.
The Movie DB adatlap | IMDb adatlap
---