Community Színész- és szereplőlista
Jeff Winger szerepében:
Joel McHale 1971-11-20 Rome, Lazio, Italy
Joel Edward McHale (born November 20, 1971) is an American stand-up comedian, actor, writer, television producer, television personality, and voice artist. He is best known for hosting The Soup and for his role as Jeff Winger on Community. He voiced Elliot in Open Season 2, filling in for Ashton Kutcher. He also appeared in Spider-Man 2 in a cameo appearance as bank manager Mr. Jacks, CSI: Miami as Greg Welsh, and Spy Kids 4: All the Time in the World as Wilbur.
The Movie DB adatlap | IMDb adatlap
---
Britta Perry szerepében:
Gillian Jacobs 1982-10-19 Pittsburgh, Pennsylvania, USA
Gillian Jacobs (born October 19, 1982) is an American film, theatre and television actress, best known for her role as Britta Perry on the NBC comedy series Community. Jacobs was born in Pittsburgh, Pennsylvania. Her mother, Martina Magenau Jacobs, was a Carnegie Mellon University director of alumni relations at the Heinz College. Her father, William F. Jacobs Jr., was an investment banker.She was raised in the Pittsburgh suburb of Mt. Lebanon. She is of French, German, Irish, and Scottish descent. Her family owned the Jackson Koehler Eagle Brewery, established in 1847 in Erie, Pennsylvania, where her grandfather, John Martin Magenau Jr., served as President and CEO until its closure in 1978. Jacobs began studying acting at the age of eight, and attended acting classes on Saturdays at the Pittsburgh Playhouse while growing up.She performed with the Pittsburgh Public Theater, where she was a perennial contender in the Public's Shakespeare Monologue Contest, leading her to be cast as Titania in its production of A Midsummer Night's Dream. After graduating from Mt. Lebanon High School in 2000, Jacobs moved to New York City, New York to attend the Juilliard School, where she was a member of the Drama Division's Group 33. She graduated with a bachelor's degree in 2004.
The Movie DB adatlap | IMDb adatlap
---
Abed Nadir szerepében:
Danny Pudi 1979-03-10 Chicago, Illinois, USA
Daniel Mark Pudi (born March 10, 1979) is an American actor. He is best known for his role as Abed Nadir on the NBC sitcom Community (2009–2015), for which he received three nominations for the Critics' Choice Television Award for Best Supporting Actor in a Comedy Series and one nomination for the TCA Award for Individual Achievement in Comedy. Since 2020 he has starred as Brad Bakshi in the Apple TV+ comedy series Mythic Quest. He played the lead role in The Tiger Hunter, a comedic and warmhearted independent film surrounding the immigrant experience directed by Lena Khan in 2016 and funded through a Kickstarter campaign. His short film, Running, which he wrote himself, follows Pudi as he sets out on a mission to solve the puzzle of his father and finds himself instead on a complex, funny, and vulnerable journey of self-discovery and acceptance.
The Movie DB adatlap | IMDb adatlap
---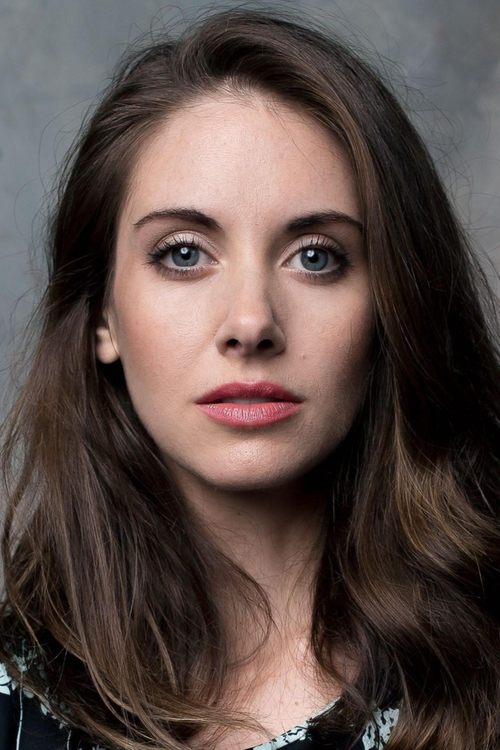 Annie Edison szerepében:
Alison Brie 1982-12-29 Hollywood, California, USA
Alison Brie Schermerhorn (born December 29, 1982) is an American actress, writer, and producer. She received recognition for her starring roles as Trudy Campbell in the drama series Mad Men (2007–2015), Annie Edison in the comedy series Community (2009–2015), Diane Nguyen in the animated comedy series BoJack Horseman (2014–2020), and as Ruth Wilder in the comedy-drama series GLOW (2017–present), for which she received nominations for the Screen Actors Guild Award and the Golden Globe Award for Best Actress – Television Series Musical or Comedy. In addition to her television work, Brie has also starred in films such as Scream 4 (2011); The Five-Year Engagement (2012); The Lego Movie (2014); Get Hard (2015); Sleeping with Other People (2015); How to Be Single (2016); The Little Hours (2017); The Disaster Artist (2017); The Post (2017); Promising Young Woman (2020); Horse Girl (2020), which she also co-wrote and produced; and The Rental (2020). Description above from the Wikipedia article Alison Brie, licensed under CC-BY-SA, full list of contributors on Wikipedia.
The Movie DB adatlap | IMDb adatlap
---
Dean Craig Pelton szerepében:
Jim Rash 1970-07-15 Charlotte, North Carolina, USA
Jim Rash was born in Charlotte, North Carolina and is an American actor, comedian and screenwriter. His most noticeable appearance was when he portrayed Mr Grayson/Stitches, a sidekick to the supervillain 'Royal Pain' in the 2005 film Sky High and as the recurring characters Fenton on That '70s Show and "Andrew the Whore House Guy" on Reno 911!. He also guest starred in the last episode of Friends, and played the role of Head T.A. Philip in Slackers. Rash also had a recurring role in Community as Dean Pelton, later becoming a main character beginning with season three. Rash and comedy partner Nat Faxon have recently moved into screenwriting.
The Movie DB adatlap | IMDb adatlap
---
Ben Chang szerepében:
Ken Jeong 1969-07-13 Detroit, Michigan, USA
A real-life physician-turned-actor, Ken Jeong lit up the Hollywood radar with scene-stealing performances in high-grossing feature comedies like "Knocked Up" (2007) and "The Hangover" (2009). As a medical student in North Carolina, Jeong performed stand-up comedy in local clubs. He continued to hone his act while serving a residency in New Orleans, wherein in 1995 he won a comedy contest that was judged by former NBC entertainment president Brandon Tartikoff and Improv Comedy Club founder Budd Friedman. Both men encouraged Jeong to move to Hollywood. He did so in 1998, where he worked as a physician while also appearing in small television roles. Jeong's big break came in 2007 when he was cast in a bit role as an uptight but well-meaning obstetrician in Judd Apatow's hit comedy, "Knocked Up." Several roles quickly followed, including over-the-top turns in feature comedies like "Pineapple Express" (2008) and "The Hangover." He also appeared as a regular on the NBC sitcom, "Community" (NBC, 2009-15; Yahoo!, 2015), and in 2010 he appeared in several feature comedies, further demonstrating his ability as a talented comedic actor despite his medical background.
The Movie DB adatlap | IMDb adatlap
---
Francesca "Frankie" Dart szerepében:
Paget Brewster 1969-03-10 Concord, Massachusetts, USA
Paget Valerie Brewster, born March 10, 1969, is an American actress and singer. She was first recognized for her recurring role as Kathy on the fourth season of the NBC sitcom Friends. Her breakthrough role came as FBI Supervisory Special Agent Emily Prentiss on the crime drama Criminal Minds, on which she appeared regularly from 2006 to 2012, and then returned to for guest appearances, before returning regularly in 2016. Her other roles include voicing Elise and Mr. Mumbles on Dan Vs., Frankie Dart on the final season of Community, the voice of Birdgirl in Harvey Birdman, Attorney at Law, Sara Kingsley on the Fox sitcom Grandfathered, and voicing Donald Duck's twin sister Della in the 2017 series of DuckTales, marking the first animated appearance of the character. ​From Wikipedia, the free encyclopedia
The Movie DB adatlap | IMDb adatlap
---
Elroy Patashnik szerepében:
Keith David 1956-06-04 Harlem, Manhattan, New York City, New York, USA
Keith David (born June 4, 1956) is an American film, television, and voice actor, and singer. He is perhaps most known for his live-action roles in such films as Crash, There's Something About Mary, Barbershop and Men at Work. He has also had memorable roles in numerous cult favorites, including John Carpenter's films The Thing (as Childs) and They Live (as Armitage), the Riddick films Pitch Black and The Chronicles of Riddick (as the Imam), the General in Armageddon, King in Oliver Stone's Platoon, and Big Tim in Darren Aronofsky's Requiem for a Dream. David is also well known for his voice over career, primarily his Emmy winning work as the narrator of numerous Ken Burns films. Characters that he has voiced include Goliath on the Disney series Gargoyles, the Arbiter in Halo 2 and Halo 3, David Anderson in Mass Effect and Mass Effect 2, the Decepticon Barricade in Transformers: The Game, Julius Little in Saints Row and Saints Row 2, Sgt. Foley in Call of Duty: Modern Warfare 2, Dr. Facilier in The Princess and the Frog, and Chaos in Dissidia: Final Fantasy and Dissidia 012 Final Fantasy. ​From Wikipedia, the free encyclopedia
The Movie DB adatlap | IMDb adatlap