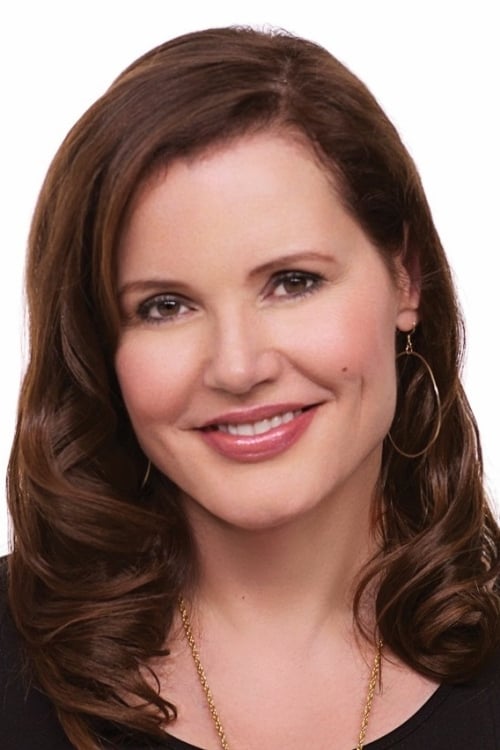 Mackenzie Allen szerepében:
Geena Davis 1956-01-21 Wareham, Massachusetts, USA
Virginia Elizabeth "Geena" Davis (born January 21, 1956)  is an American actress, film producer, writer, former fashion model, and a women's Olympics archery team semi-finalist. She is known for her roles in The Fly, Beetlejuice, Thelma & Louise, A League of Their Own, and The Accidental Tourist, for which she won the 1988 Academy Award for Best Supporting Actress. In 2005, she won the Golden Globe Award for Best Actress – Television Series Drama for her role in Commander in Chief. Description above from the Wikipedia article Geena Davis, licensed under CC-BY-SA, full list of contributors on Wikipedia .
The Movie DB adatlap | IMDb adatlap
---
Nathan Templeton szerepében:
Donald Sutherland 1935-07-17 Saint John, New Brunswick, Canada
Donald McNichol Sutherland (born 17 July 1935) is a Canadian actor whose film career spans over 6 decades. He has been nominated for eight Golden Globe Awards, winning two for his performances in the television films Citizen X (1995) and Path to War (2002); the former also earned him a Primetime Emmy Award. An inductee of the Hollywood Walk of Fame and Canadian Walk of Fame, he also received a Canadian Academy Award for the drama film Threshold (1981). Multiple film critics and media outlets have cited him as one of the best actors never to have received an Academy Award nomination. In 2017, he received an Academy Honorary Award for his contributions to cinema. In 2021, he won the Critics' Choice Television Award for Best Supporting Actor in a Movie/Miniseries for his work in the HBO miniseries The Undoing (2020). Sutherland rose to fame after starring in films including The Dirty Dozen (1967), M*A*S*H (1970), Kelly's Heroes (1970), Klute (1971), Don't Look Now (1973), Fellini's Casanova (1976), 1900 (1976), The Eagle Has Landed (1976), Animal House (1978), Invasion of the Body Snatchers (1978), Ordinary People (1980), and Eye of the Needle (1981). He later went on to star in many other films where he appeared either in leading or supporting roles such as A Dry White Season (1989), JFK (1991), Outbreak (1995), A Time to Kill (1996), The Assignment (1997), Without Limits (1998), Big Shot's Funeral (2001), The Italian Job (2003), Cold Mountain (2003), Pride & Prejudice (2005), Aurora Borealis (2006) and The Hunger Games franchise (2012–2015). He is the father of actors Kiefer Sutherland, Rossif Sutherland, and Angus Sutherland.
The Movie DB adatlap | IMDb adatlap
---
Jim Gardner szerepében:
Harry Lennix 1964-11-16 Chicago, Illinois, USA
From Wikipedia, the free encyclopedia. Harry Joseph Lennix (born November 16, 1964) is an American actor. He is best known for his roles as "Dresser" in the Robert Townsend film "The Five Heartbeats" & as "Boyd Langton" in the Joss Whedon television show Dollhouse.
The Movie DB adatlap | IMDb adatlap
---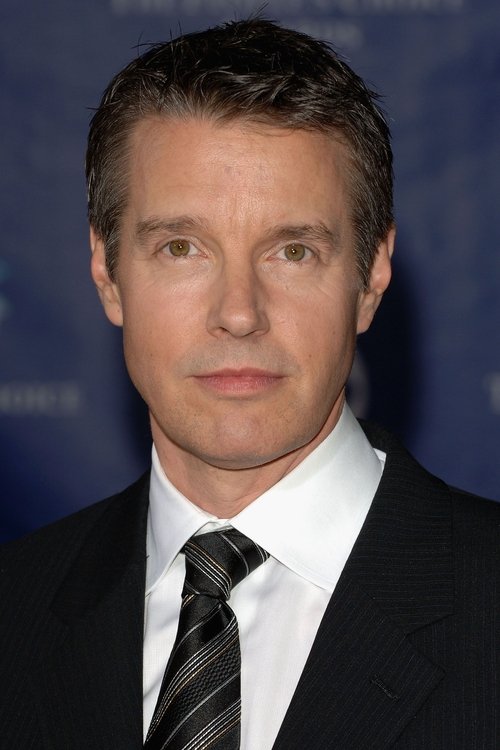 Rod Calloway szerepében:
Kyle Secor 1957-05-31 Tacoma, Washington, USA
From Wikipedia, the free encyclopedia. Kyle Ivan Secor (born May 31, 1957) is an American television and movie actor, best known for his role as Detective Tim Bayliss on the crime drama Homicide: Life on the Street.
The Movie DB adatlap | IMDb adatlap
---
Kelly Ludlow szerepében:
Ever Carradine 1974-08-06 Los Angeles, California, USA
Ever Dawn Carradine is an American actress, and daughter of actor Robert Carradine. She is known for her roles as Tiffany Porter and Kelly Ludlow on the ABC television series Once and Again and Commander in Chief, respectively, and as Naomi Putnam and Janet Stein on the Hulu original series The Handmaid's Tale and Runaways, respectively. 
The Movie DB adatlap | IMDb adatlap
---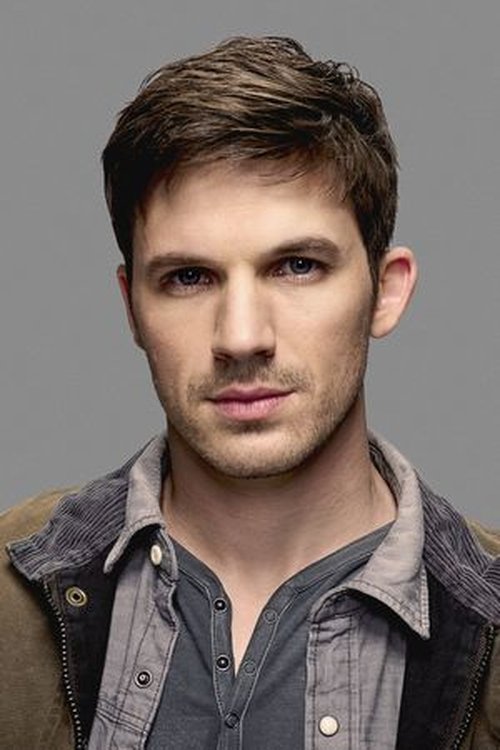 Horace Calloway szerepében:
Matt Lanter 1983-04-01 Massillon, Ohio, USA
Matthew Mackendree Lanter is an American actor, voice actor, and model. He gained fame by playing Liam Court in the CW hit teen drama series 90210, a spin-off of the 1990s Fox series Beverly Hills, 90210. He also appeared in some major released films, such as Star Wars: The Clone Wars, Disaster Movie, Sorority Row, Vampires Suck and The Roommate. He is the voice of Anakin Skywalker in Star Wars: The Clone Wars and Star Wars Rebels. He stars as soldier Wyatt Logan, a time traveler, in Timeless on NBC.
The Movie DB adatlap | IMDb adatlap
---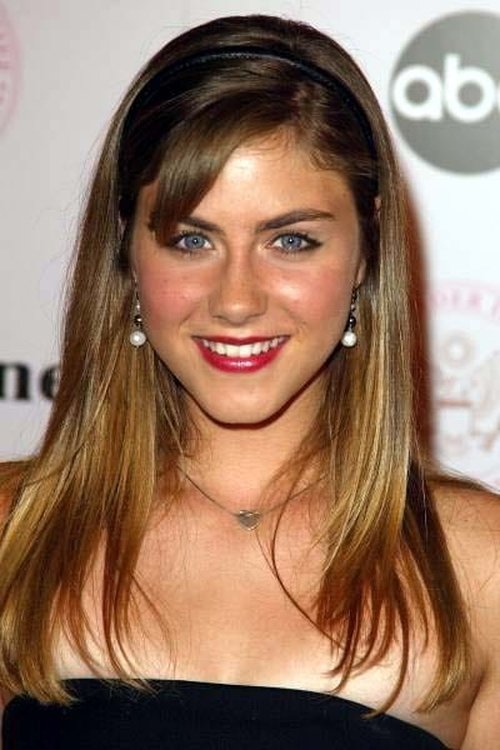 Rebecca Calloway szerepében:
Caitlin Wachs 1989-03-15 Eugene, Oregon, USA
Caitlin Elizabeth Wachs (pronounced "wax") is an American former child actress who has acted in several films and TV series. She acted alongside Ally Walker and Robert Davi in Profiler. She played the president's daughter, Rebecca Calloway, on the series Commander in Chief.
The Movie DB adatlap | IMDb adatlap
---
Amy Calloway szerepében:
Jasmine Jessica Anthony 1996-10-28 Tarzana, California, U.S.
Jasmine Jessica Anthony is an American actress. She made her debut as a child actress in the 2002 film Catch Me If You Can. In 2005, she was cast as Amy Calloway in the ABC drama series Commander in Chief. Since then, she has continued to appear in movies and on TV.
The Movie DB adatlap | IMDb adatlap
---
Vince Taylor szerepében:
Anthony Azizi 1969-05-29 New York City, New York, USA
Anthony Azizi is an American film and television actor. He starred on the shows Threat Matrix and Commander in Chief. Also he had recurring roles in shows as Lost, 24, Desperate Housewives and JAG and made guest appearances in many shows, including The Unit, Chuck, The West Wing, NYPD Blue, Criminal Minds, CSI: Miami and Gilmore Girls. He co-starred opposite Shia LeBeouf and Michelle Monaghan in the Paramount / Dreamworks feature film Eagly Eye, and opposite Tony Shalhoub in the independent movie AmericanEast.
The Movie DB adatlap | IMDb adatlap