Chuck Bartowski szerepében:
Zachary Levi 1980-09-29 Lake Charles, Louisiana, USA
Zachary Levi Pugh (/ˈzækəri ˈliːvaɪ/; born September 29, 1980) is an American actor, comedian, and singer. He received critical acclaim for starring as Chuck Bartowski in the series Chuck, and as the title character in Shazam! and its 2022 sequel, as a part of the DC Extended Universe. He voiced Eugene Fitzherbert in the 2010 animated film Tangled, where he performed "I See the Light" with Mandy Moore; the song won a Grammy Award for Best Song Written for Visual Media. He reprised the voice role in the 2012 short film Tangled Ever After and in 2017, Rapunzel's Tangled Adventure, a Disney Channel television series based on the film. He has appeared in the Marvel Cinematic Universe films Thor: The Dark World and Thor: Ragnarok as Fandral. Levi starred as Georg Nowack in the 2016 Broadway revival of She Loves Me opposite Laura Benanti, for which he received a Tony Award nomination. Description above from the Wikipedia article Zachary Levi, licensed under CC-BY-SA, full list of contributors on Wikipedia.
The Movie DB adatlap | IMDb adatlap
---
Sarah Walker szerepében:
Yvonne Strahovski 1982-07-30 Werrington Downs, Sydney, New South Wales, Australia
Yvonne Strahovski (born Strzechowski on 30 July 1982) is an Australian actress. Born in Australia to Polish immigrant parents, Strahovski speaks Polish and English. After graduating from University of Western Sydney she featured in a number of Australian television shows before winning the starring role of Sarah Walker in the American television series Chuck.
The Movie DB adatlap | IMDb adatlap
---
Morgan Grimes szerepében:
Joshua Gomez 1975-11-20 Bayonne, New Jersey, USA
Joshua Gomez (born November 20, 1975) is an American actor best known for his role on Chuck. Gomez appeared in a recurring role on Without a Trace. He also appeared in a series of commercials for IBM, Wendy's, and Garmin. He has voiced characters in the video games Final Fantasy X, Turok and BioShock.
The Movie DB adatlap | IMDb adatlap
---
John Casey szerepében:
Adam Baldwin 1962-02-27 Chicago, Illinois, USA
Appearing in dozens of films since 1980, Baldwin rose to prominence as the troubled outcast Ricky Linderman in My Bodyguard (1980) and moved on to bigger roles in D.C. Cab (1983), Full Metal Jacket (1987), Independence Day (1996), The Patriot (2000) and Serenity (2005)—in which he reprises his role as the mercenary Jayne Cobb from the television series Firefly. His other work includes Radio Flyer (1992), From the Earth to the Moon (1998), The X-Files (Knowle Rohrer), Smoke Jumpers (1996), The Cape, Men in Black: The Series, Stargate SG-1, Angel, The Inside, NCIS and the 2005 remake of The Poseidon Adventure. He also starred in the ABC series Day Break as Chad Shelten in 2006. Baldwin parodied the Ricky Linderman character in the 2008 film Drillbit Taylor. Baldwin won a SyFy Genre Award in 2006 for Best Supporting Actor/Television for his role as Jayne Cobb in the television series Firefly. Baldwin was cast as Clark Kent/Superman in the first DC animated universe movie, Superman: Doomsday, based on DC Comics' The Death of Superman and is currently co-starring in the NBC television show Chuck as NSA Agent John Casey. The show premiered September 24, 2007. Baldwin has a role as a voice actor in the Xbox 360 games Halo 3 and Halo 3: ODST, the latter putting him in the role of Cpl. Taylor "Dutch" Miles. Baldwin also appears as a voice actor in Half Life 2: Episode 2 for various resistance soldiers and citizens. Adam also appeared in Mass Effect 2, playing the role of Quarian marine Kal'Reegar. Baldwin was born in Chicago, Illinois and studied at New Trier Township High School East in Winnetka, Illinois. He has three children with his wife, Ami. He has been a registered voter with the Democratic Party since 1980, but admits reexamining his views after being given a copy of David Horowitz's book Radical Son. Politically, he considers himself a "small government conservative libertarian", and has contributed blogs to the Huffington Post and Big Hollywood. As a hobby, he also collects and posts links to varying viewpoints on his Twitter feed
The Movie DB adatlap | IMDb adatlap
---
Lester Patel szerepében:
Vik Sahay 1971-07-03 Ottawa, Ontario, Canada
Vikram "Vik" Sahay is a Canadian actor best known for playing Lester Patel, a member of the Nerd Herd in the NBC television series Chuck on which he became a series regular from the second season, and Rama in the Roxy Hunter Saga.
The Movie DB adatlap | IMDb adatlap
---
Jeff Barnes szerepében:
Scott Krinsky 1968-11-24 Washington, District of Columbia, USA
​From Wikipedia, the free encyclopedia Scott Krinsky is a Los Angeles-based actor and comic best known for his role as Jeff Barnes on the hit TV series Chuck and his role as Darryl on The O.C.. He was born in Washington D.C. in 1968 and attended Salisbury University where he majored in Communication and Broadcast Journalism. He has also attended The Epicurean School of Culinary Arts in L.A. In addition to being an actor, he is a writer and a stand-up comedian who performs at The Comedy Store and Improv in L.A. Description above from the Wikipedia article Scott Krinsky, licensed under CC-BY-SA, full list of contributors on Wikipedia.
The Movie DB adatlap | IMDb adatlap
---
Ellie Woodcomb szerepében:
Sarah Lancaster 1980-02-12 Overland Park, Kansas, U.S.A.
​From Wikipedia, the free encyclopedia Sarah Lancaster (born February 12, 1980) is an American actress. She is known for her roles of Rachel in Saved by the Bell: The New Class and Madison Kellner on Everwood. She also had a recurring guest role on NBC's Scrubs as JD's love-interest, Lisa the Gift-Shop Girl, and played Marjorie in ABC's TV series What About Brian. In 2005 she starred in the TV movie Living With the Enemy with Mark Humphrey. Lancaster currently co-stars in the NBC comedy-spy series Chuck, as the title character's sister, Ellie Bartowski and has done so since the show's inception. Description above from the Wikipedia article Sarah Lancaster, licensed under CC-BY-SA, full list of contributors on Wikipedia.
The Movie DB adatlap | IMDb adatlap
---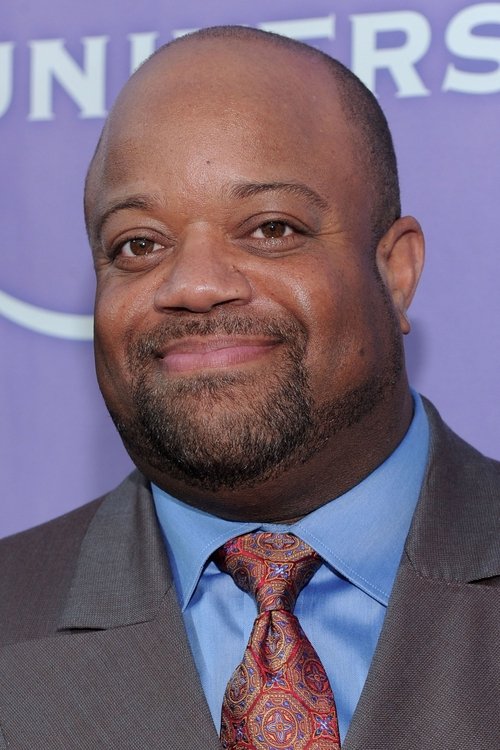 Big Mike szerepében:
Mark Christopher Lawrence 1964-05-22 Los Angeles, California, USA
Mark Christopher Lawrence (born May 22, 1964) is an American character actor, stand-up comedian and voice-over artist. He is perhaps best known for his role as esoteric D.J., Tone Deaf, in the 1994 satirical rap mockumentary, Fear of a Black Hat. He has co-starred in popular films such as Terminator 2: Judgment Day, Planet of the Apes, Lost Treasure and The Pursuit of Happyness. Lawrence can currently be seen in his regular role as Big Mike on the NBC series Chuck. He has made guest appearances on many television programs, most notably Heroes, My Name Is Earl, Crossing Jordan, Dharma & Greg, Malcolm in the Middle, Touched by an Angel, Malcolm & Eddie, Men Behaving Badly, Seinfeld, Murphy Brown, and Martin. He is also featured on the Radio Series Adventures in Odyssey as "Ed Washington". ​From Wikipedia, the free encyclopedia
The Movie DB adatlap | IMDb adatlap
---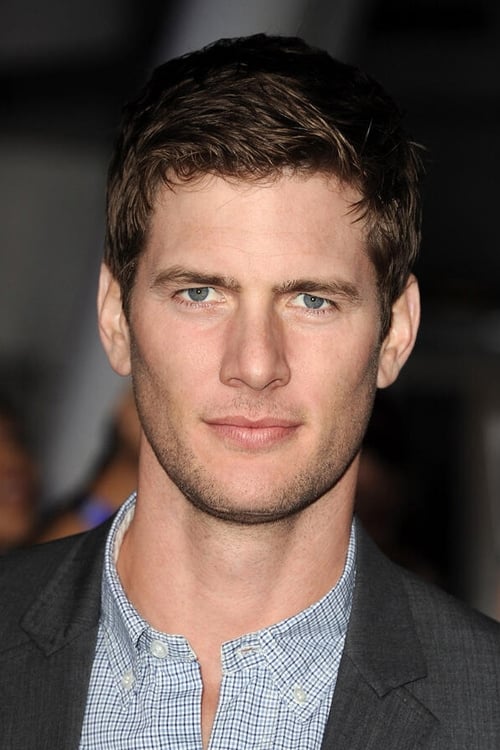 Devon Woodcomb szerepében:
Ryan McPartlin 1975-07-03 Chicago, Illinois, United States
Ryan McPartlin (born July 3, 1975) is an American actor. He is best known for his role as Captain Awesome on Chuck.
The Movie DB adatlap | IMDb adatlap