Leto Atreides II szerepében:
James McAvoy 1979-04-21 Glasgow, Scotland, UK
James McAvoy (born 21 April 1979) is a Scottish actor. He made his acting debut as a teen in The Near Room (1995) and appeared mostly on television until 2003, when his feature film career began. His notable television work includes the thriller State of Play, science fiction miniseries Frank Herbert's Children of Dune and the channel 4s BAFTA award-winning series Shameless (British TV series) He has performed in several West End productions and has received four nominations for the Laurence Olivier Award for Best Actor, and has also done voice work for animated films including Gnomeo & Juliet, its sequel Sherlock Gnomes, and Arthur Christmas. In 2003, McAvoy appeared in a lead role in Bollywood Queen, then in another lead role as Rory in Inside I'm Dancing in 2004. This was followed by a supporting role, as the faun Mr. Tumnus, in The Chronicles of Narnia: The Lion, the Witch and the Wardrobe (2005). His performance in Kevin Macdonald's drama The Last King of Scotland (2006) garnered him several award nominations, including the BAFTA Award for Best Supporting Actor. The critically acclaimed romantic drama war film Atonement (2007) earned him a Golden Globe Award nomination and his second BAFTA nomination. He later appeared as a newly trained assassin in the action thriller Wanted (2008). In 2011, McAvoy portrayed Professor Charles Xavier in the superhero film X-Men: First Class, a role he reprised in X-Men: Days of Future Past (2014), X-Men: Apocalypse (2016), Deadpool 2 (2018), and Dark Phoenix (2019). McAvoy starred in the crime comedy-drama film Filth (2013), for which he won Best Actor in the British Independent Film Awards. In 2016, he portrayed Kevin Wendell Crumb, a man with 23 alternate personalities, in M. Night Shyamalan's Split, for which he received critical acclaim, and later reprised the role for the sequel Glass (2019). Since 2019, he has portrayed Lord Asriel Belacqua in the BBC/HBO fantasy series His Dark Materials.
The Movie DB adatlap | IMDb adatlap
---
---
---
Irulan Corrino-Atreides szerepében:
Julie Cox 1973-04-24 Ely, Cambridgeshire, England, UK
​From Wikipedia, the free encyclopedia.   Julie Cox (born on 24 April 1973 in Ely, England) is an English actress perhaps best known for her role as Princess Irulan in the Sci Fi channel's 2000 Dune miniseries and its 2003 follow-up, Children of Dune. In 2007, Cox was the female lead in The Riddle alongside Vinnie Jones, Sir Derek Jacobi, and Vanessa Redgrave. Cox starred in The Oxford Murders (2008) with Elijah Wood and John Hurt and in Second in Command (2006) with Jean-Claude Van Damme. In 1999, she appeared as Giulietta in the film adaptation of Alegría. One of her earliest roles was the Childlike Empress in the 1994 film The NeverEnding Story III. Description above from the Wikipedia article Julie Cox licensed under CC-BY-SA, full list of contributors on Wikipedia.
The Movie DB adatlap | IMDb adatlap
---
Duncan Idaho szerepében:
Edward Atterton 1962-01-24 Birmingham, England
From Wikipedia, the free encyclopedia. Edward Atterton (born 24 January 1962 in Birmingham, England) is an English actor. Atterton's first television role was in an episode of ITV's Poirot in 1993. The same year, he was cast in the recurring role of Dr. Alex Taylor in the ITV drama series Medics. After continuing in various British television productions for some years, Atterton began working in the U.S. in the late 1990s. He had a role in the 1998 remake of The Man In The Iron Mask, and also starred in the WB's short-lived spy series Three. Following this, he had appearances in several cult sci-fi/fantasy productions including Alias, Firefly, and Charmed. He also played Duncan Idaho in the Sci-Fi Channel's adaptation of Children of Dune in 2003. His final television appearance to date was in a 2005 episode of the Lifetime Channel's drama series Wild Card. Description above from the Wikipedia article Edward Atterton, licensed under CC-BY-SA, full list of contributors on Wikipedia.​
The Movie DB adatlap | IMDb adatlap
---
Lady Jessica szerepében:
Alice Krige 1954-06-28 Upington, Afrique du Sud
Alice Maud Krige is a South African actress and producer. Her first feature film role was as the Gilbert and Sullivan singer Sybil Gordon in the 1981 Academy Award-winning film Chariots of Fire. Since then, she has played a variety of roles in a number of genres. Krige first played the role of the Borg Queen in the motion picture Star Trek: First Contact and reprised the role for the final episode of the television series Star Trek: Voyager. A year after the series ended, she reprised the role in "Borg Invasion 4-D" at Star Trek: The Experience. She attended Rhodes University in Grahamstown where she pursued an undergraduate degree in psychology and literature, but quickly turned to acting, earning an honors degree in drama from Rhodes, before a moving to London to pursue a new career path. Once in England, she studied drama at the London Central School of Speech and Drama before making her acting performance debut in the 1979 BBC Play for Today.   After achieving critical acclaim for her role in Chariot's of Fire, and continued to star and support in both film and stage theater throughout the 1980s.  This eclectic trend continued into the 1990s before turning to television for both starring and reoccurring minor roles in prominent television series.  In addition, she continued to make sporadic convention appearances and was recently awarded an honorary doctorate in literature from Rhodes University. Alice Krige is married to writer/director, Paul Schoolman, and lives what she describes as an "itinerant" lifestyle. Although she and her husband maintain a permanent home in the United States, they spend much of their time living and working abroad.
The Movie DB adatlap | IMDb adatlap
---
Princess Wensicia szerepében:
Susan Sarandon 1946-10-04 New York City, New York, USA
An American actress. She has worked in films and television since 1969, and won an Academy Award for Best Actress for her performance in the 1995 film Dead Man Walking. She had also been nominated for the award for four films before that and has received other recognition for her work. She is also noted for her social and political activism for a variety of liberal causes.
The Movie DB adatlap | IMDb adatlap
---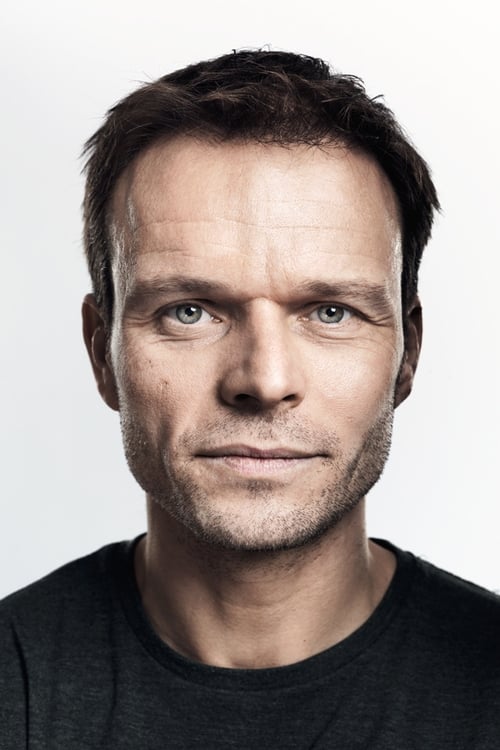 Paul Atreides / Muad'Dib szerepében:
Alec Newman 1974-11-27 Glasgow, Scotland
From Wikipedia, the free encyclopedia. Alec Newman is a Scottish stage, television and film actor. He was born in Glasgow on 27 November 1974. Prior to joining the National Youth Theatre in London at age 17, he considered becoming a professional footballer. He trained at LAMDA. His highest profile appearances are tied to science fiction works. Description above from the Wikipedia article Alec Newman, licensed under CC-BY-SA,full list of contributors on Wikipedia.
The Movie DB adatlap | IMDb adatlap
---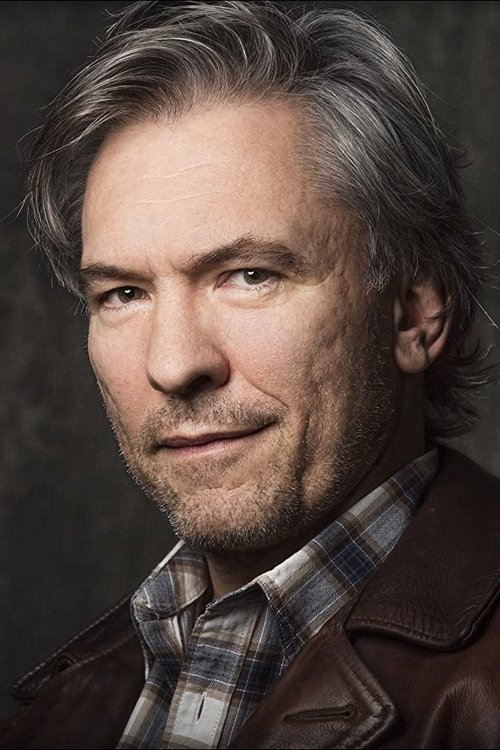 Scytale szerepében:
Martin McDougall Edinburgh, Scotland, UK
Martin McDougall is an Anglo-American actor. Born in Edinburgh to a Scottish father and an American mother, Martin grew up in New Jersey. He studied theatre and Art History at the College of Wooster in Ohio then spent two years studying acting at the Webber Douglas Academy of Dramatic Art in London. In a career spanning twenty-eight years, Martin has worked extensively in theatre, film, and television, working with many prominent film directors including Steven Spielberg - "Saving Private Ryan", Paul Greengrass - "Green Zone", Luc Besson - "The Fifth Element", Christopher Nolan - "Batman Begins", Fernando Meirelles - "360" and Roger Michell - "Hyde Park On Hudson". His recent TV credits include, "The Honourable Woman" and "Utopia". Martin worked at The National Theatre in "Death of A Salesman", The Royal Court in "Aunt Dan and Lemon" and "Labyrinth" at Hampstead Theatre. Martin lives in London with his circus performer wife Desiree Kongerød and their son Aksel.
The Movie DB adatlap | IMDb adatlap
---
Stilgar szerepében:
Steven Berkoff 1937-08-03 Stepney, East London, England
​From Wikipedia, the free encyclopedia.   Steven Berkoff (born 3 August 1937) is an English actor, writer and director. Best known for his performance as General Orlov in the James Bond film Octopussy, he is typically cast in villanous roles, such as Lt. Col Podovsky in Rambo: First Blood Part II, Victor Maitland in Beverly Hills Cop, and Adolf Hitler in epic mini-series War and Remembrance. Description above from the Wikipedia article Steven Berkoff , licensed under CC-BY-SA, full list of contributors on Wikipedia.
The Movie DB adatlap | IMDb adatlap
---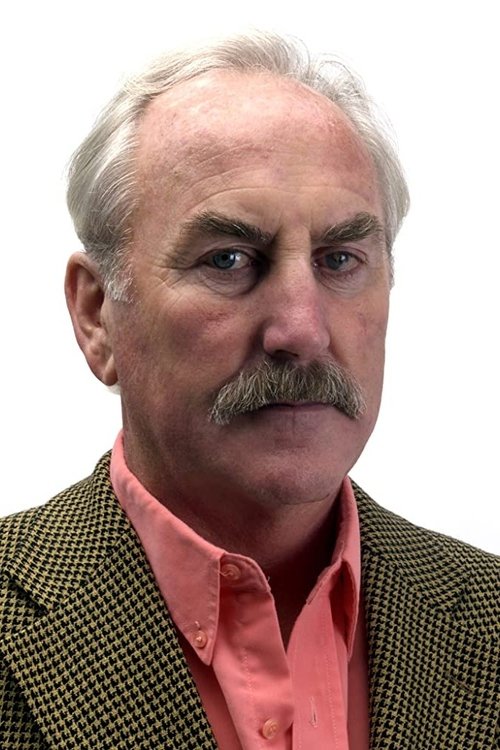 Gurney Halleck szerepében:
P.H. Moriarty 1939-01-27 Deptford, London, UK
P.H. Moriarty is a British actor best known for playing hard men and gangsters. He began acting late in life, having worked for many years in several professions including a boxer and a longshoresman. It was whilst working in the latter role that his film career started; a production company, shooting on the docks spotted him one day and asked him to act in their film. Moriarty's film credits include Guy Ritchie's feature film debut Lock, Stock and Two Smoking Barrels, The Long Good Friday, Jaws 3-D and the Western-inspired sci-fi film Outland (1981). He also has starred in various British television programmes and TV movies.
The Movie DB adatlap | IMDb adatlap
---
---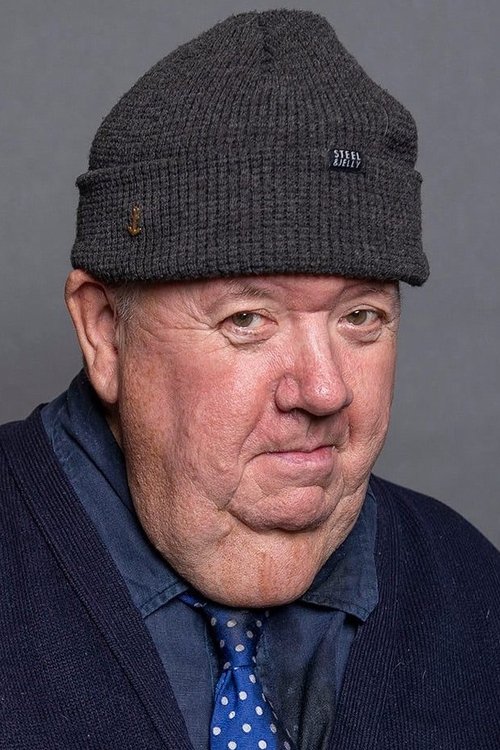 Baron Vladimir Harkonnen szerepében:
Ian McNeice 1950-10-02 Basingstoke, Hampshire, England, UK
Ian McNeice (born 2 October 1950) is a prolific English screen, stage, and television character actor. Description above from the Wikipedia article Ian McNeice, licensed under CC-BY-SA, full list of contributors on Wikipedia
The Movie DB adatlap | IMDb adatlap
---
---