Sam Malone szerepében:
Ted Danson 1947-12-29 San Diego, California, USA
Edward Bridge "Ted" Danson III (born December 29, 1947) is an American actor best known for his role as central character Sam Malone in the sitcom Cheers, and his role as Dr. John Becker on the series Becker. He also plays a recurring role on Larry David's HBO sitcom Curb Your Enthusiasm, starred alongside Glenn Close in legal drama Damages and is now a regular on the HBO comedy series Bored to Death. In his thirty-year career, Danson has been nominated for fourteen Primetime Emmy Awards, winning two; ten Golden Globe Awards nominations, winning three; one Screen Actors Guild Awards nomination; one American Comedy Award and a star on Hollywood's Walk of Fame. He was ranked second in TV Guide's list of the top 25 television stars. Danson has also been a longtime activist in ocean conservation. In March 2011, he published his first book, "Oceana: Our Endangered Oceans And What We Can Do To Save Them," written with journalist Michael D'Orso. Description above from the Wikipedia article Ted Danson, licensed under CC-BY-SA, full list of contributors on Wikipedia.
The Movie DB adatlap | IMDb adatlap
---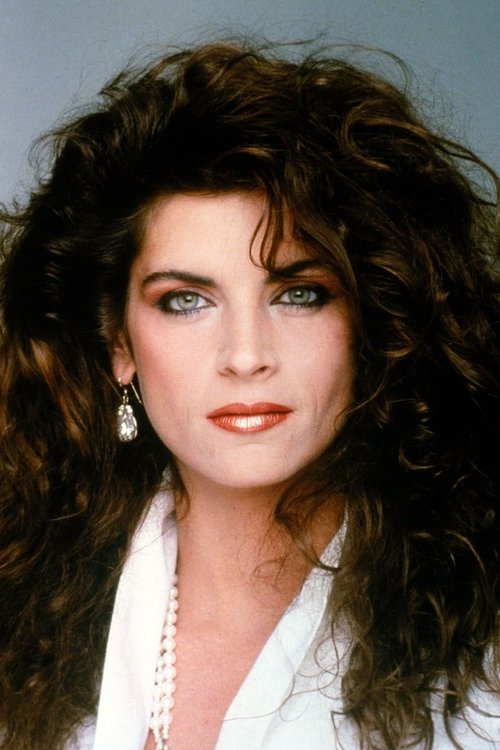 Rebecca Howe szerepében:
Kirstie Alley ✝ 1951-01-12 Wichita, Kansas, USA - 2022-12-05
Kirstie Louise Alley (January 12, 1951 – December 5, 2022) was an American actress. Her breakout role was as Rebecca Howe in the NBC sitcom Cheers (1987–1993), for which she received an Emmy Award and a Golden Globe in 1991. From 1997 to 2000, she starred in the sitcom Veronica's Closet, earning additional Emmy and Golden Globe nominations. Throughout the 1980s and 1990s, Alley appeared in various films, including Star Trek II: The Wrath of Khan (1982), Summer School (1987), Shoot to Kill (1988), Look Who's Talking (1989) and its two sequels (1990–1993), Madhouse (1990), Sibling Rivalry (1990), Village of the Damned (1995), It Takes Two (1995), Deconstructing Harry (1997), For Richer or Poorer (1997), and Drop Dead Gorgeous (1999). She won her second Emmy Award in 1994 for the television film David's Mother. In 1997, Alley received another Emmy nomination for her work in the crime drama series The Last Don. In 2005, she played a fictionalized version of herself on Showtime's Fat Actress. She later appeared on Kirstie Alley's Big Life (2010), and was a contestant on the 12th season of Dancing with the Stars (2011–2012), finishing in second place. In 2013, Alley returned to acting with the title role on the sitcom Kirstie. In 2016, she appeared on the Fox comedy horror series Scream Queens. In 2018, she was a contestant on the 22nd series of the British reality show Celebrity Big Brother, in which she finished as runner-up. Description above from the Wikipedia article Kirstie Alley, licensed under CC-BY-SA, full list of contributors on Wikipedia
The Movie DB adatlap | IMDb adatlap
---
Carla Tortelli szerepében:
Rhea Perlman 1948-03-31 Coney Island, New York, USA
Rhea Jo Perlman (born 31 March 1948) is an American actress and writer. She is best known for her role as head-waitress Carla Tortelli in the sitcom Cheers (1982–1993). Over the course of 11 seasons, Perlman was nominated for ten Emmy Awards for Outstanding Supporting Actress – winning four times – and was nominated for a record seven Golden Globe Awards for Best Supporting Actress in a Television Series. She has also appeared in films, including Canadian Bacon (1995), Matilda (1996), The Sessions (2012), and Poms (2019).
The Movie DB adatlap | IMDb adatlap
---
Cliff Clavin szerepében:
John Ratzenberger 1947-04-06 Bridgeport, Connecticut, USA
John Dezso Ratzenberger is an American actor, voice actor, director, producer, writer and entrepreneur. He is one of the most successful actors of all time in terms of box-office receipts. Ratzenberger is best known for portraying Cliff Clavin on the popular comedy series Cheers, for which he earned two Primetime Emmy nominations. He is the only voice actor to appear in every Pixar Animation Studios feature film, including Hamm in the Toy Story franchise, The Underminer in The Incredibles franchise, and Mack in the Cars franchise. Ratzenberger began his entertainment career while living in London in the 1970s. He had minor film and television roles throughout the late 70s and early 1980s before creating, and then landing, the role of the know-it-all mailman Cliff Clavin on Cheers, a role he portrayed throughout the show's eleven seasons. His first Pixar role was the voice of Hamm in Toy Story, and he has voiced Pixar characters in films and video games ever since. From 2004 to 2008 he hosted the TV documentary series Made in America. Outside of acting, he has promoted American entrepreneurship and manufacturing, and campaigned for several Republican candidates.
The Movie DB adatlap | IMDb adatlap
---
Norm Peterson szerepében:
George Wendt 1948-10-17 Chicago, Illinois, USA
From Wikipedia, the free encyclopedia. George Robert Wendt III(born October 17, 1948) is an American actor, best known for the role of Norm Peterson on the television show Cheers. Description above from the Wikipedia article George Wendt, licensed under CC-BY-SA, full list of contributors on Wikipedia.
The Movie DB adatlap | IMDb adatlap
---
Frasier Crane szerepében:
Kelsey Grammer 1955-02-21 St. Thomas, U.S. Virgin Islands
Allen Kelsey Grammer (born February 21, 1955) is an American actor. He gained fame for his role as psychiatrist Dr. Frasier Crane on the NBC sitcom Cheers (1984–1993) and its spin-off Frasier (1993–2004). At nearly 20 years, this is one of the longest-running roles played by a single live-action actor in U.S. television history. He's received numerous accolades including a total of five Emmy Awards, three Golden Globe Awards, a Screen Actors Guild Award, and a Tony Award. He was awarded a star on the Hollywood Walk of Fame in 2000. Grammer, having trained as an actor at Juilliard and the Old Globe Theatre, made his professional acting debut as Lennox in the 1981 Broadway revival of Macbeth. The following year, he portrayed Cassio acting opposite Christopher Plummer and James Earl Jones in Othello. In 1983, he acted alongside Mandy Patinkin in the original off-Broadway production of Stephen Sondheim's musical Sunday in the Park with George. He's since starred in the leading roles in productions of both Sweeney Todd: The Demon Barber of Fleet Street and My Fair Lady. On film, he is known for his role as Dr. Hank McCoy / Beast in the superhero film X-Men: The Last Stand (2006). His other roles include Down Periscope (1996), The Pentagon Wars (1998), and Swing Vote (2008). He is also known for his voice roles in Anastasia (1997), Toy Story 2 (1999), and as Sideshow Bob in The Simpsons. He has appeared in the sitcoms 30 Rock, Modern Family, and Unbreakable Kimmy Schmidt. For his role as the corrupt mayor in the political series Boss (2011–2012), he received a Golden Globe Award for Best Actor – Television Series Drama. In 2010, Grammer returned to Broadway in the musical revival of La Cage aux Folles, where he received a nomination for the Tony Award for Best Leading Actor in a Musical. In 2016, Grammer won a Tony Award for Best Musical as producer of a musical revival of The Color Purple. In 2019, he starred as Don Quixote in a production of Man of La Mancha at the London Coliseum. Description above from the Wikipedia article Kelsey Grammer, licensed under CC-BY-SA, full list of contributors on Wikipedia.
The Movie DB adatlap | IMDb adatlap
---
Woody Boyd szerepében:
Woody Harrelson 1961-07-23 Midland, Texas, USA
Woodrow Tracy Harrelson (born July 23, 1961) is an American actor and playwright. He is the recipient of several accolades, including a Primetime Emmy Award and two Screen Actors Guild Awards, in addition to nominations for three Academy Awards and four Golden Globe Awards. Harrelson first became known for his role as bartender Woody Boyd on the NBC sitcom Cheers (1985–1993), for which he won a Primetime Emmy Award for Outstanding Supporting Actor in a Comedy Series from a total of five nominations. He went on to receive three Academy Award nominations: Best Actor for The People vs. Larry Flynt (1996), and Best Supporting Actor for both The Messenger (2009) and Three Billboards Outside Ebbing, Missouri (2017). Harrelson was also nominated for a Primetime Emmy Award for Outstanding Lead Actor in a Drama Series for his role as Marty Hart in the crime anthology series True Detective (2014).
The Movie DB adatlap | IMDb adatlap
---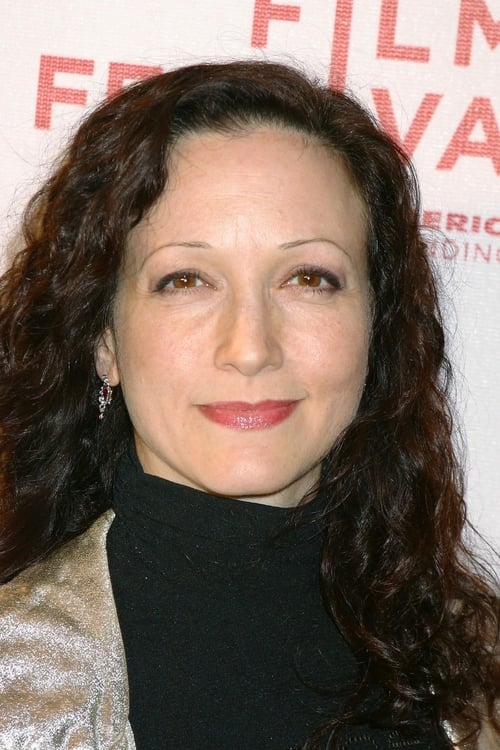 Lilith Sternin szerepében:
Bebe Neuwirth 1958-12-31 Princeton, New Jersey, USA
Beatrice "Bebe" Neuwirth (born December 31, 1958) is an American actress, singer and dancer. She has worked in television and is known for her portrayal of Dr. Lilith Sternin, Dr. Frasier Crane's wife (later ex-wife), on both the TV sitcom Cheers (in a starring role), and its spin-off Frasier (in a recurring guest role). On stage, she is also known for originating the role of Velma Kelly in the revival of Chicago and for the role of Morticia Addams in The Addams Family musical.
The Movie DB adatlap | IMDb adatlap