Catherine szerepében:
Helen Mirren 1945-07-26 Hammersmith, London, England, UK
Dame Helen Lydia Mirren DBE (née Mironoff; born 26 July 1945) is an English actor. The recipient of numerous accolades, she is the only person to achieve the Triple Crown of Acting in both the United States and the United Kingdom. She received an Academy Award and a British Academy Film Award for her portrayal of Queen Elizabeth II in The Queen, a Tony Award and a Laurence Olivier Award for the same role in The Audience, three British Academy Television Awards for her performance as DCI Jane Tennison in Prime Suspect, and four Primetime Emmy Awards, including two for Prime Suspect. Excelling on stage with the National Youth Theatre, Mirren's performance as Cleopatra in Antony and Cleopatra in 1965 saw her invited to join the Royal Shakespeare Company before she made her West End stage debut in 1975. Since then, Mirren has also had success in television and film. Aside from her Academy Award-winning performance, Mirren's other Oscar-nominated performances were for The Madness of King George (1994), Gosford Park (2001), and The Last Station (2009). For her role on Prime Suspect, which ran from 1991 to 2006, she won three consecutive British Academy Television Awards for Best Actress (1992, 1993 and 1994), a joint-record of consecutive wins shared with Julie Walters, and two Primetime Emmy Awards. Playing Queen Elizabeth I in the television series Elizabeth I (2005), and Queen Elizabeth II in the film The Queen (2006), she is the only actor to have portrayed both the regnant Elizabeths on screen. After her breakthrough film role in The Long Good Friday (1980), other notable film roles included Cal (1984), for which she won the Cannes Film Festival Award for Best Actress, 2010 (1984), The Cook, the Thief, His Wife & Her Lover (1989), Teaching Mrs. Tingle (1999), Calendar Girls (2003), Hitchcock (2012), The Hundred-Foot Journey (2014), Woman in Gold (2015), Trumbo (2015), and The Leisure Seeker (2017). She also appeared in the action films Red (2010) and Red 2 (2013) playing an ex-MI6 assassin, and in the Fast & Furious films The Fate of the Furious (2017), Hobbs & Shaw (2019), and F9 (2021). In the Queen's 2003 Birthday Honours, Mirren was appointed a Dame (DBE) for services to drama, with investiture taking place at Buckingham Palace. In 2013 she was awarded a star on the Hollywood Walk of Fame, and in 2014 she received the BAFTA Fellowship for lifetime achievement from the British Academy of Film and Television Arts. In 2021, she was announced as the recipient of the Screen Actors Guild Life Achievement Award. Description above from the Wikipedia article Helen Mirren, licensed under CC-BY-SA, full list of contributors on Wikipedia.
The Movie DB adatlap | IMDb adatlap
---
Grigory Potemkin szerepében:
Jason Clarke 1969-07-17 Winton, Queensland, Australia
An Australian film and television actor. Clarke has appeared in many TV series. He is best known as a TV actor for his role as Tommy Caffee on the television series Brotherhood. He has also appeared in many films, often as an antagonist.
The Movie DB adatlap | IMDb adatlap
---
Countess Bruce szerepében:
Gina McKee 1964-04-14 Sunderland, Tyne and Wear, England, UK
Georgina "Gina" McKee (born 14 April 1964) is an English actress. She won the 1997 BAFTA TV Award for Best Actress for Our Friends in the North (1996), and earned subsequent nominations for The Lost Prince (2003) and The Street (2007). She also starred on television in The Forsyte Saga (2002) and as Caterina Sforza in The Borgias (2011). Her film appearances include Notting Hill (1999), and Phantom Thread (2017). Description above from the Wikipedia article Gina McKee, licensed under CC-BY-SA, full list of contributors on Wikipedia.
The Movie DB adatlap | IMDb adatlap
---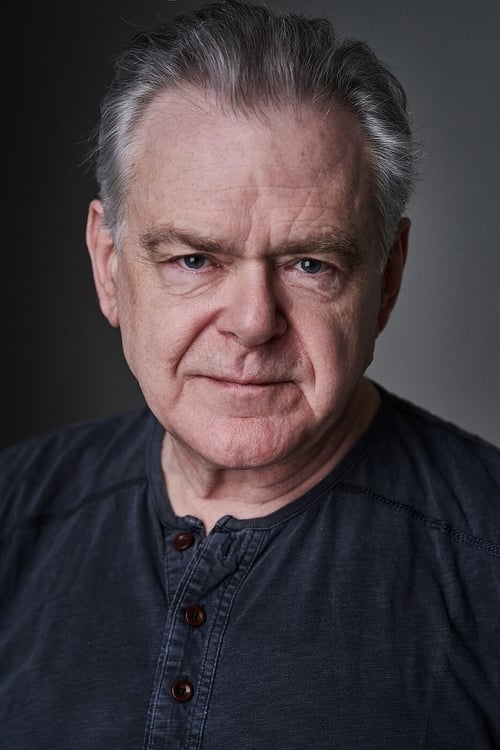 Alexei Orlov szerepében:
Kevin McNally 1956-04-27 Bristol, England, UK
Kevin McNally was born on April 27, 1956, in Bristol, England. He grew up in Birmingham where he attended Redhill and Mapledene Junior schools and Central Grammar School for Boys. At the age of 16, he got his first job at Birmingham Repertory Theatre. A year later he received a scholarship to the Royal Academy of Dramatic Art. In 1975 he won the Best Actor Bancroft Gold Medal for his stage performance. McNally's most notable stage performances in London's West End include his appearance as Alan Bennett opposite Maggie Smith in 'The Lady in the Van' and opposite Juliette Binoche in 'Naked'. He also starred as Richard in Terry Johnson's 'Dead Funny' at the Savoy Theatre. Since 1976 McNally has been involved in numerous TV productions beginning with his portrayal of the Roman ruler Castor, son of Tiberius, in the acclaimed BBC history series I, Claudius (1976) and his portrayal of Drake Carne in the popular series Poldark (1975). His career on television ascended after his work in Masada (1981) and in the cult TV series Doctor Who: The Twin Dilemma (1984). During the 1980s and 1990s McNally established himself as a reputable and versatile actor on both the British and American TV. He played a broad variety of leading and supporting characters ranging from the Soviet politician Kirov in Stalin (1992) to homicide detective Jack Taylor in Chiller (1995), and from an insecure son, Alan Hook, in TV series Dad (1997) to a convicted murderer James Hopkin in Bloodlines (2005). His portrayal of Frank Worsley in Shackleton (2002) as well as the role of Harry Woolf in Life on Mars (2006) are among his best known works for television. Between 2011 - 2012 he appeared in three episodes of Downton Abbey as Horrace Bryant. In 1977 McNally made his big screen debut as HMS Ranger Crewman in the James Bond adventure The Spy Who Loved Me (1977). After having played bit parts in more than twenty feature films, McNally shot to international fame as pirate Joshamee Gibbs, his best known film role, in Pirates of the Caribbean: The Curse of the Black Pearl (2003) and the sequel Pirates of the Caribbean: Dead Man's Chest (2006). He returned in the role Joshamee Gibbs in the third installment of the 'Pirates' franchise Pirates of the Caribbean: At World's End (2007). Kevin McNally has been enjoying a happy family life with Scottish actress Phyllis Logan and his two children. He resides with his family in Chiswick, London, England.
The Movie DB adatlap | IMDb adatlap
---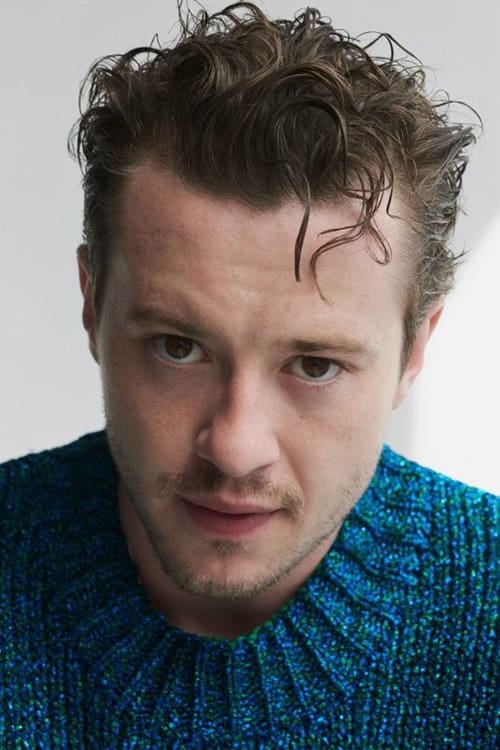 Paul szerepében:
Joseph Quinn 1994-01-26 London, England, UK
Joseph Quinn is a British actor. He has appeared on British television in Dickensian, the miniseries Howards End and Catherine the Great. He has also had supporting roles in the BBC series Les Misérables and Strike. In 2022, he had his breakout role as Eddie Munson in season 4 of the series Stranger Things.
The Movie DB adatlap | IMDb adatlap
---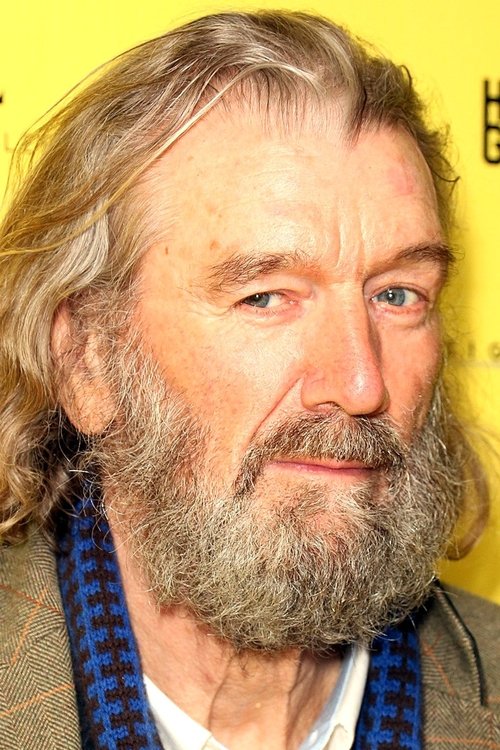 The Fool szerepében:
Clive Russell 1945-12-07 Hampshire, England, UK
Clive Russell was raised in Fife, Scotland, from 3 months old. He originally trained as a teacher, but when his drama lecturer resigned and took over a theatre in the provincial town of Bolton, Lancaster, Russell joined him. Russell has been working solely in film and television since 1991.
The Movie DB adatlap | IMDb adatlap