Kathryn szerepében:
Jennifer Garner 1972-04-17 Houston, Texas, USA
Jennifer Anne Garner (born April 17, 1972) is an American actress. Born in Houston, Texas, and raised in Charleston, West Virginia, Garner studied theater at Denison University and began acting as an understudy for the Roundabout Theatre Company in New York City. She made her screen debut in the television adaptation of Danielle Steel's romance novel Zoya in 1995. She had guest television appearances and supporting film roles, as well as a featured role on the teen drama television series Time of Your Life (1999–2000) and a supporting role in the war drama Pearl Harbor (2001). Garner gained recognition for her leading performance as CIA officer Sydney Bristow in the ABC spy-action thriller television series Alias (2001–2006). For her work on the series, she won the Golden Globe for Best Actress – Television Series Drama and the Screen Actors Guild Award for Best Actress in a Television Drama, in addition to four consecutive nominations for the Primetime Emmy Award for Outstanding Lead Actress in a Drama Series. She received additional praise for her performance in the romantic comedy 13 Going on 30 (2004), and went on to portray Elektra in the superhero films Daredevil (2003) and Elektra (2005). She continued to achieve commercial success with performances in the comedy-drama Juno (2007), and the romantic comedies Ghosts of Girlfriends Past (2009) and Valentine's Day (2010). Garner had starring film roles in the fantasy-comedy The Invention of Lying (2009), the fantasy drama The Odd Life of Timothy Green (2012), and the biographic drama Dallas Buyers Club (2013), the latter of which earned her a nomination for the Screen Actors Guild Award for Outstanding Performance by a Cast in a Motion Picture. She went on to star in the family comedy Alexander and the Terrible, Horrible, No Good, Very Bad Day (2014), the drama Miracles from Heaven (2016), the romantic comedy-drama Love, Simon (2018), the HBO comedy series Camping (2018), the action thriller Peppermint (2018) and action-comedy The Adam Project (2022). Garner has also produced and starred in the comedy Butter (2011) and the family adventure Yes Day (2021). Garner works as an activist for early childhood education and is a board member of Save the Children USA. She is the co-founder and chief brand officer of the organic baby food company Once Upon a Farm. She is also an advocate for anti-paparazzi campaigns among children of celebrities.
The Movie DB adatlap | IMDb adatlap
---
Walt szerepében:
David Tennant 1971-04-18 Bathgate, West Lothian, Scotland, UK
David John Tennant is a Scottish actor known for his roles in Doctor Who, Casanova, Hamlet, Harry Potter and the Goblet of Fire, Broadchurch, and Jessica Jones. He made his professional acting debut in 1991 and has appeared in various films and television shows including Bright Young Things, He Knew He Was Right, Blackpool, The Quatermass Experiment, Secret Smile, and Gracepoint. In 2017, he became the voice of Scrooge McDuck for the DuckTales reboot and in 2018, he played Simon Yates in There She Goes. In 2020, he appeared as himself in the miniseries Staged, in addition to playing Crowley in Good Omens alongside co-star Michael Sheen.
The Movie DB adatlap | IMDb adatlap
---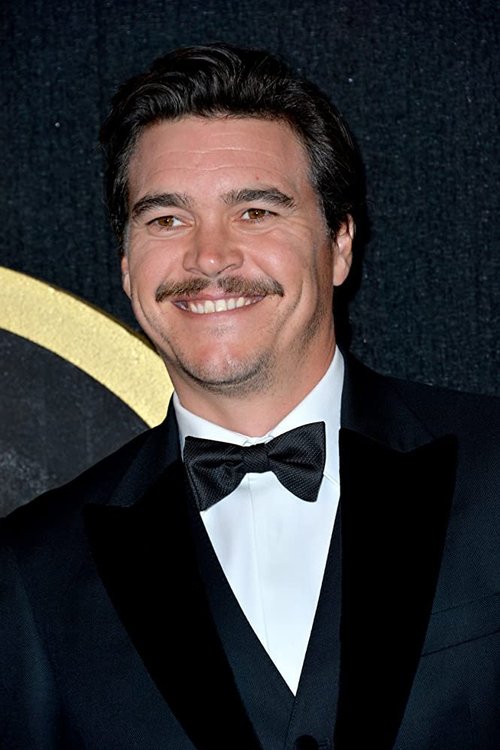 ---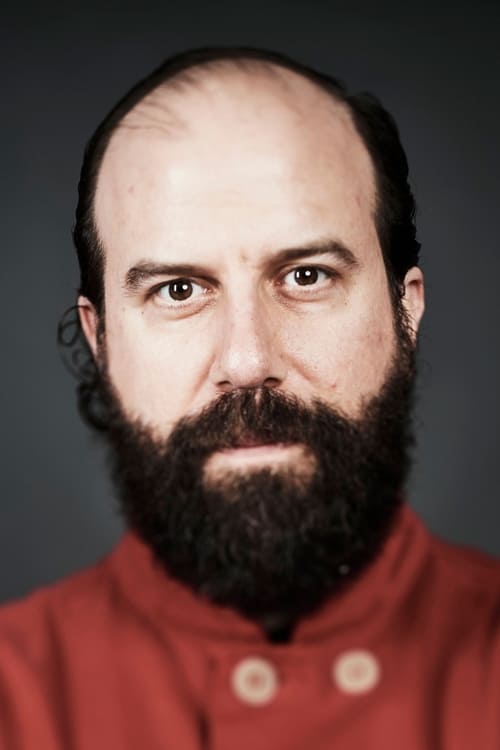 George szerepében:
Brett Gelman 1976-10-06 Highland Park, Illinois, USA
Brett Gelman (born October 6, 1976) is an American actor and comedian known for his appearances in the HBO comedy programs Funny or Die Presents and The Life & Times of Tim. He currently co-stars alongside Chris Elliott in the Adult Swim series Eagleheart. Description above from the Wikipedia article Brett Gelman, licensed under CC-BY-SA, full list of contributors on Wikipedia.
The Movie DB adatlap | IMDb adatlap
---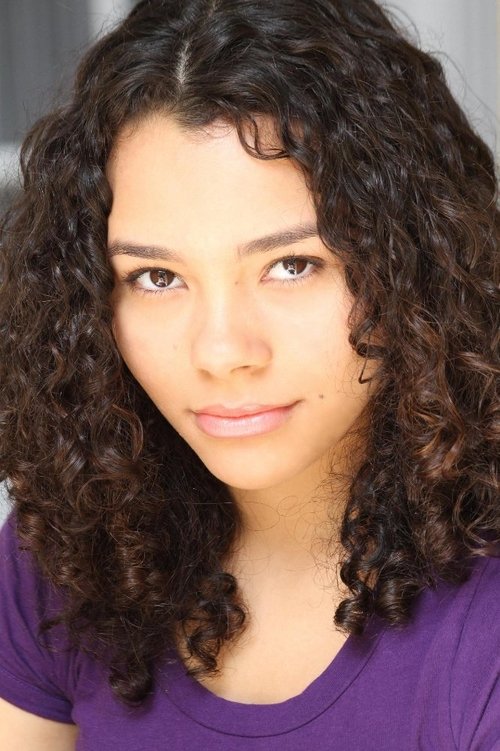 Sol szerepében:
Cheyenne Haynes 1995-07-19 Los Angeles, California, USA
Cheyenne Renee Haynes started her career at a very young age. Since then she has shot over 40 commercials, 20 TV shows and many feature films. One of her first TV Shows she was in was The X Files at the age of 4 playing the daughter of the now infamous "Papa Pope" (Joe Morton) from'Scandal. She has had extensive training in singing, dancing, acting and improv. since the age of 3. She loves her craft and enjoys being a role model for and inspiring other young people. Her Lifetime Movie, "Lies In Plain Sight" won "Lifetime Movie Network Movie Of The Year 2010". She also starred in a Disney Web Series called "Disney's Explored".
The Movie DB adatlap | IMDb adatlap
---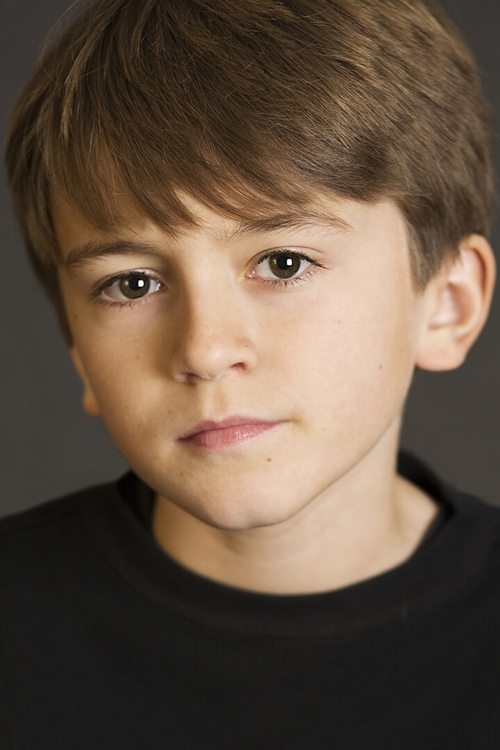 ---
Jandice szerepében:
Juliette Lewis 1973-06-21 Los Angeles, California, USA
Juliette Lake Lewis (born June 21, 1973) is an American actress and singer. She is known for her portrayals of offbeat characters, often in films with dark themes. Lewis became an "it girl" of American cinema in the early 1990s, appearing in various independent and arthouse films. Her accolades include a Pasinetti Award, one Academy Award nomination, one Golden Globe nomination, and a Primetime Emmy Award nomination. The daughter of character actor Geoffrey Lewis, Lewis began her career in television at age 14 before being cast in her first major film role as Audrey Griswold in National Lampoon's Christmas Vacation (1989). She garnered international notice for her role in Martin Scorsese's remake of Cape Fear (1991), which saw Lewis nominated for an Academy Award for Best Supporting Actress, as well as the Golden Globe in the same category. Following the success of Cape Fear, Lewis had a supporting role in Woody Allen's Husbands and Wives (1992), followed by the thriller Kalifornia (1993) in which she portrayed a childlike woman whose boyfriend is a serial killer. She appeared in the drama What's Eating Gilbert Grape (also 1993), playing a young drifter. Lewis gained further notice for her lead role as Mallory Knox in Oliver Stone's controversial satirical crime film Natural Born Killers (1994), which earned her the Pasinetti Award for Best Actress at the Venice Film Festival. She subsequently starred in Kathryn Bigelow's science fiction film Strange Days (1995), and Robert Rodriguez's vampire film From Dusk Till Dawn (1996). In 1999, Lewis had a leading role in the drama The Other Sister as a woman with mental disabilities. The 2000s saw Lewis appearing in a series of supporting roles in independent features and studio films, and in 2003 she earned an Emmy nomination for Outstanding Supporting Actress for her role in Hysterical Blindness (2002). She went on to appear in supporting parts in such comedies as Old School (2003) and Starsky & Hutch (2004), and embarked on a musical career in 2003, forming the rock band Juliette and the Licks; in 2009, Lewis began releasing material as a solo artist. Subsequent film roles include the sports comedy Whip It (2009), the biographical crime film Conviction (2010), an American romantic comedy The Switch (2010) and the drama August: Osage County (2013). Starting in the later 2010s, Lewis worked more frequently in television, appearing in lead roles on the series The Firm (2012), Wayward Pines (2015), Secrets and Lies (2015–2016), The Act (2019), and Yellowjackets (2021).
The Movie DB adatlap | IMDb adatlap
---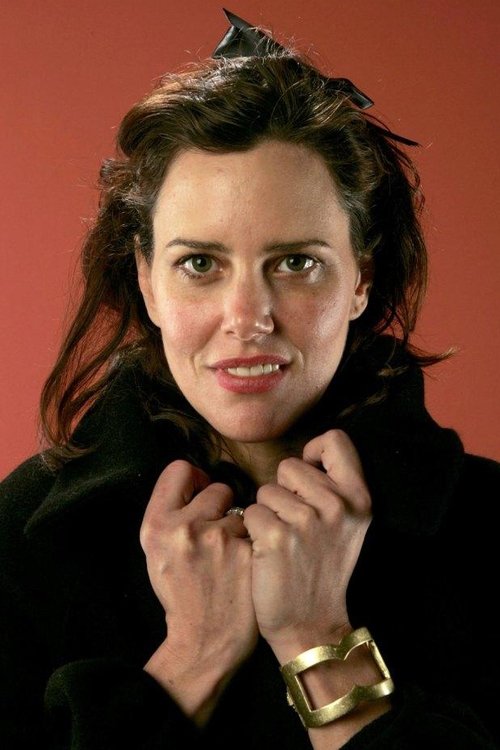 Carleen szerepében:
Ione Skye 1970-09-04 Hampstead, London, England, UK
Ione Skye Lee (née Leitch; born September 4, 1970) is a British-born American actress, author, and painter. She made her film debut in the thriller River's Edge (1986) before gaining mainstream exposure for her starring role in Cameron Crowe's Say Anything... (1989). She continued to appear in films throughout the 1990s, with notable roles in Gas Food Lodging (1992), Wayne's World (1992) and One Night Stand (1997). Other film credits include the comedy Fever Pitch (2005) and an uncredited role in Zodiac (2007). Skye also guest-starred on several television series, including The Twilight Zone (2002), Private Practice (2008), and a recurring role on Arrested Development (2005–2018). In addition to acting, Skye also works as a painter, and has authored several children's books. In 2006, VH1 ranked her number 84 on its list of the 100 Greatest Teen Stars. Description above from the Wikipedia article Ione Skye, licensed under CC-BY-SA, full list of contributors on Wikipedia.
The Movie DB adatlap | IMDb adatlap