Harrison szerepében:
Yotam Perel
---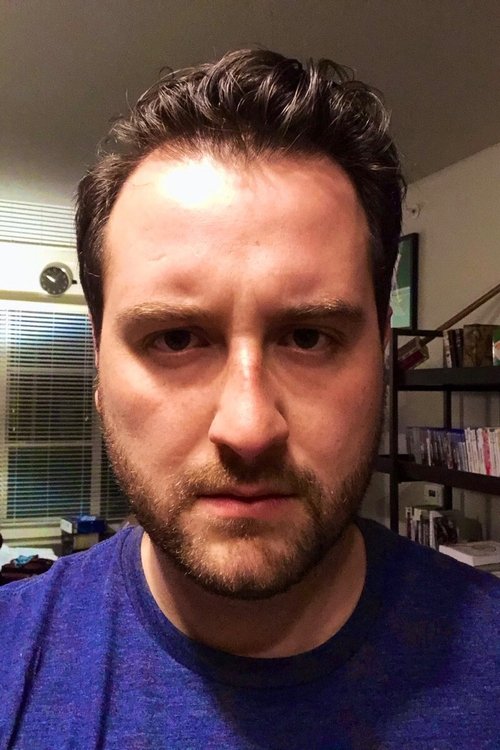 David (voice) szerepében:
Miles Luna 1990-04-24 Plano, Texas, USA
Miles Antony Luna is a Rooster Teeth staff member, director and filmmaker known for writing and directing Red vs. Blue and RWBY. He is the winner of two International Academy of Web Television Awards for Best Animated Series for Red vs. Blue Season 10 and RWBY Volume 1. Miles is one of the writers and assistant directors of RWBY, as well as the voice actor for Jaune Arc. He also voices Felix in the popular web series, Red vs. Blue. He is the Head Writer of Animation at Rooster Teeth working on writing, editing, voice acting and graphic designing. He and Kerry Shawcross also own and stream on the Twitch channel Streamyweenies.
The Movie DB adatlap | IMDb adatlap
---
Max (voice) szerepében:
Michael Jones 1987-07-24 Woodbridge Township, New Jersey
Michael Vincent Jones (born July 24, 1987) is an American actor, voice actor, podcast host, and internet personality who is known for his work with Rooster Teeth's gameplay division Achievement Hunter. He also co-hosts a three-time winner of the Podcast Awards, Internet Box. Jones has worked extensively with Rooster Teeth, having also starred in the second and third seasons of Immersion, the comedy murder mystery series Ten Little Roosters, and voices the character Sun Wukong in Rooster Teeth's RWBY, and Max in Camp Camp. He starred in Rooster Teeth's science fiction action comedy film Lazer Team, released in 2016. His work outside of Rooster Teeth includes voicing Sting Eucliffe in Fairy Tail, Dogra in One Piece, Rapture in Ninja Slayer From Animation, and Gen in World Break: Aria of Curse for a Holy Swordsman.
The Movie DB adatlap | IMDb adatlap
---
---
Neil (voice) szerepében:
Yuri Lowenthal 1971-03-05 Alliance, Ohio, U.S.
From Wikipedia, the free encyclopedia. Yuri Lowenthal (born March 5, 1971; Alliance, Ohio) is a voice actor that has voiced several anime and video game characters. He also voiced Kamal for the alternate reality game I Love Bees. He is best friends with Doug Erholtz. He is married to fellow voice actress Tara Platt. He graduated from The College of William & Mary in Williamsburg, Virginia. Lowenthal co-founded Monkey Kingdom Productions with partner Tara Platt in 2004. Monkey Kingdom Productions is an independent film production company, currently producing Lowenthal's Tumbling After. In 2007 Yuri Lowenthal and Tara Platt provided their voices for Shin Megami Tensei: Persona 3 and also for Shin Megami Tensei: Persona 4. In the anime industry, he is most known for his roles as Sasuke Uchiha, in Naruto, Suzaku Kururugi in Code Geass, Simon in Gurren Lagann and Jinnosuke/"Kuma" in Afro Samurai and its sequel. In the video gaming world, he is well known to be the voice of the Prince of Persia in several of Ubi Soft's games, including The Sands of Time, The Forgotten Sands, and The Two Thrones. Although he does not provide the voice of the Prince in Warrior Within. He also provides the voice of Cecil Harvey in the Nintendo DS remake of Final Fantasy IV, and again in Dissidia: Final Fantasy on the PSP. He is also the voice of Ben Tennyson from Ben 10: Alien Force and Ben 10: Ultimate Alien. Yuri Lowenthal and Tara Platt also co-authored a new book on voice-over called Voice-Over Voice Actor: What It's Like Behind the Mic. It is available through Bug Bot Press and Emerald Book Company. He is also a frequent guest at the San Diego Comic-Con International. Description above from the Wikipedia article Yuri Lowenthal, licensed under CC-BY-SA,full list of contributors on Wikipedia.
The Movie DB adatlap | IMDb adatlap
---
---
Quartermaster (voice) szerepében:
Shannon McCormick 1971-01-01
Shannon McCormick (born c.1971) is a voice actor employed by Rooster Teeth from Atlantic, Iowa currently residing in Austin, Texas. He is a classically trained actor[1] who is best known for playing the role of Agent Washington[2] ever since the character's debut in Red vs. Blue: Recovery One, and Lopez 2.0in Season 11. He also made an appearance in a few Rooster Teeth Shorts and provides the voice for the RWBY character Professor Ozpin.
The Movie DB adatlap | IMDb adatlap
---
Dolph (voice) szerepében:
James Willems 1984-04-06 Charlotte, North Carolina, USA
James Anthony Willems (born April 6, 1984) is an American actor, voice actor, content creator, content producer, show and podcast host, video game entertainer, Twitch streamer and Internet and YouTube personality, who is formerly a Machinima employee affiliated with Inside Gaming who then became a host and producer for Funhaus, a subsidiary of Rooster Teeth Productions. Before fame, He was an associate producer on Attack of the Show! from 2008 to 2009. He has produced events for the network G4, including Comic-Con '08 and '09 Live and E3 '09 Live. Known for comedic commentary, and riffing on games, James is the third member to the iconic trio with Adam and Bruce. When it comes to comedy, nothing seems to be off limits for him. He has also made appearances in Achievement Hunter Let's Plays as well as On The Spot and the RT Podcast
---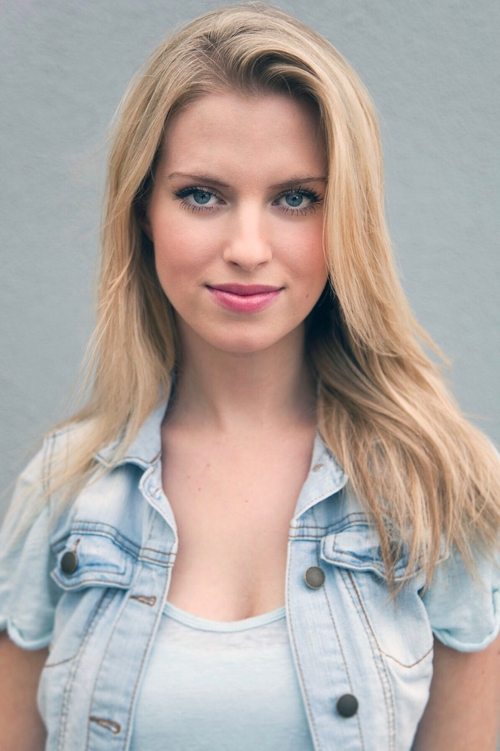 ---
Space Kid (voice) szerepében:
Lindsay Jones 1989-09-06 Dallas, Texas, USA
Lindsay Jones is an actress and writer, known for The Best Red vs. Blue. Ever. Of All Time (2012), RWBY (2012) and Red vs. Blue: Season 10 (2012). She has been married to Michael Jones since May 9, 2014.
The Movie DB adatlap | IMDb adatlap
---
---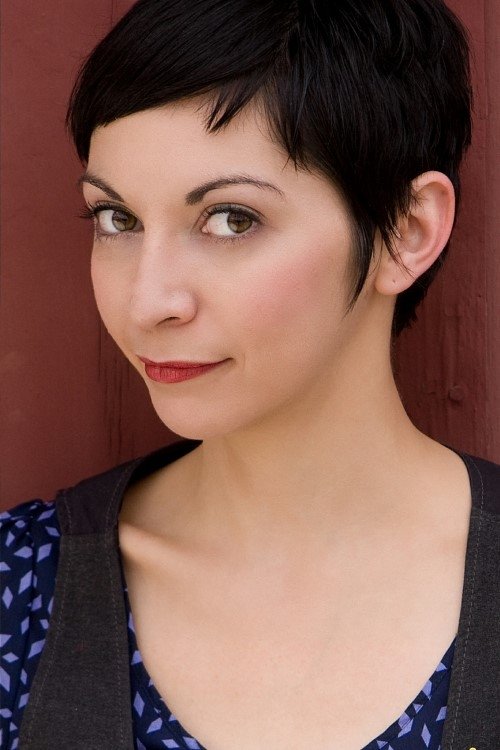 Ered (voice) szerepében:
Jen Brown
Jen Brown is a voice actor affiliated with Rooster Teeth Productions. She provides the voice for Freelancer Agent Carolina in the Rooster Teeth machinima Red vs. Blue. She also provides the voice of Pyrrha Nikos in the Rooster Teeth animated series RWBY, Ered in Camp Camp, and Die-Mond in X-Ray and Vav. Her husband, Brett Tribe, has also appeared in Red vs. Blue as Agent Idaho.
---
Nurf (voice) szerepében:
Blaine Gibson 1990-05-14 Oklahoma, USA
Blaine Gibson (born May 14, 1990) is an American on-camera host, content producer, actor, director, and screenwriter at Rooster Teeth. He is known for The Eleven Little Roosters (2017), Lazer Team (2015) and Day 5 (2016).
The Movie DB adatlap | IMDb adatlap