Kat szerepében:
Mayim Bialik 1975-12-12 San Diego, California, USA
Mayim Chaya Bialik (MY-im bee-AH-lik) (born December 12, 1975) is an American actress, game show host, neuroscientist, and author. She's known for her roles as the title character of the NBC sitcom Blossom, neuroscientist Amy Farrah Fowler on the CBS sitcom The Big Bang Theory, young CC Bloom in Beaches (1988), and the title character in Call Me Kat. She started her career as a child actress in the late 1980s. Her early roles included the horror film Pumpkinhead (1988) and guest appearances on The Facts of Life and Beauty and the Beast - for which she obtained her Screen Actors Guild (SAG) card. In 1988–89, she had a recurring role on the sitcom Webster as Frieda, Webster's classmate. She appeared in Beaches (1988), playing Bette Midler's character as a young girl. Many contemporary reviews singled out her performance as a strong point in an otherwise emotionally contrived and formulaic film. She appeared in the music video for Michael Jackson's song "Liberian Girl". In 1990, she was tied to two television pilots, Fox's Molloy and NBC's Blossom. Blossom garnered higher ratings. When Molloy folded after its six episodes, Blossom premiered as a mid-season replacement on January 3, 1991. She had a major role in the Woody Allen comedy film Don't Drink the Water (1994). Between 1995 and 2005, she mostly did voiceover work for cartoons, including The Real Adventures of Jonny Quest, Disney's Recess and Kim Possible, Cartoon Network's Johnny Bravo, and Nickelodeon's Hey Arnold!. She had a recurring role on ABC Family's The Secret Life of the American Teenager. In 2009, Clinton Kelly nominated her for a makeover on TLC's What Not To Wear. She joined the cast of The Big Bang Theory as Dr. Amy Farrah Fowler in 2010 in the season 3 finale as a potential love interest for Sheldon Cooper (Jim Parsons). Before she joined the cast, in the episode "The Bat Jar Conjecture", Raj suggests recruiting the real-life Bialik to their Physics Bowl team, saying "You know who's apparently very smart is the girl who played TV's Blossom. She got a Ph.D. in neuroscience or something." She was one of seven actresses who had a "quirky" personality to audition for the role. Her character Amy in The Big Bang Theory is a neurobiologist, which is related to Bialik's real-life doctorate in neuroscience. Her performance in The Big Bang Theory earned her Emmy Award nominations in 2012, 2013, 2014, and 2015 for Outstanding Supporting Actress in a Comedy Series. In August 2014, she began hosting a revival of Candid Camera on TV Land along with Peter Funt. On August 20, 2019, it was announced that she and her new production company, Sad Clown Productions, had signed exclusive contracts with Warner Bros. Entertainment. Her company, in conjunction with Jim Parsons's That's Wonderful Productions, BBC Studios, and Miranda Hart, executive-produces a starring vehicle for Bialik, Call Me Kat, a sitcom based on the British series Miranda; it premiered on Fox on January 3, 2021. From May 31 to June 11, 2021, she was a guest host of Jeopardy!. On August 11, 2021, it was announced that she would host the series' future primetime specials and spinoffs. On July 27, 2022, it was announced that she and Jennings will be the show's permanent hosts in a job-sharing arrangement.
The Movie DB adatlap | IMDb adatlap
---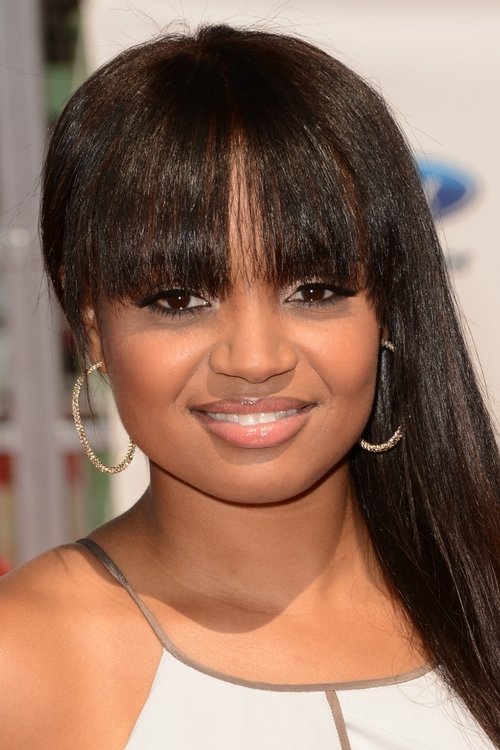 Randi szerepében:
Kyla Pratt 1986-09-16 Los Angeles, California, USA
Kyla Alissa Pratt (born September 16, 1986) is an American actress and singer. She is also credited as Kyla A. Pratt. She provided the voice of Penny Proud in the first animated series for Disney Channel called The Proud Family, and Breanna Latrice Barnes in UPN's One on One. After playing the daughter of Eddie Murphy's character in the films Dr. Doolittle and Dr. Dolittle 2, Pratt became the main character in the remake series of the franchise such as Dr. Dolittle 3, Dr. Dolittle: Tail to the Chief, and Dr. Dolittle: Million Dollar Mutts. Pratt has also been in the films Fat Albert, Hotel for Dogs, and The Proud Family Movie. She also appeared in the series Let's Stay Together and reprised the role of Penny in The Proud Family revival The Proud Family: Louder and Prouder on Disney+. She is a part of VH1's Black Ink Crew: Compton.  She has a co-starring role alongside Mayim Bialik on the FOX sitcom Call Me Kat.
The Movie DB adatlap | IMDb adatlap
---
Phil szerepében:
Leslie Jordan ✝ 1955-04-29 Memphis, Tennessee, USA - 2022-10-24
Leslie Allen Jordan (ht. 4'11") (April 29, 1955 - October 24, 2022) was an American actor, comedian, playwright, and singer, best known for roles in Hearts Afire and Will & Grace. His television roles included Lonnie Garr on Hearts Afire (1993–1995) and Beverley Leslie on Will & Grace (2001–2020), which earned him the Primetime Emmy Award for Outstanding Guest Actor in a Comedy Series in 2006. In addition to playing several characters in the American Horror Story franchise (2013–2019), Jordan had leading roles as Sid on The Cool Kids (2018–2019), and Phil on Call Me Kat (2021–2022). During the COVID-19 pandemic, Jordan became an Instagram contributor, amassing 5.8 million followers in 2020, and published his autobiography How Y'all Doing? Misadventures and Mischief from a Life Well Lived in April 2021.
The Movie DB adatlap | IMDb adatlap
---
Max szerepében:
Cheyenne Jackson 1975-07-12 Newport, Washington, USA
Cheyenne Jackson (born July 12, 1975) is an American actor and singer. He started in regional theater when he moved to Seattle, and after moving to New York City, made his 2002 Broadway theatre debut understudying both male leads in the Tony Award-winning musical Thoroughly Modern Millie. In 2005, he originated his first Broadway leading role in All Shook Up earning him a Theatre World Award for "Outstanding Broadway Debut". In films, Jackson portrayed 9/11 victim and hero Mark Bingham in the 2006 Academy Award nominated United 93 which earned him the Boston Society of Film Critics 2006 award for "Best Ensemble Cast". He has also appeared in the films Curiosity (2005), Hysteria (2010), The Green (opposite Julia Ormond and Illeana Douglas), and Price Check (with Parker Posey). On television, he was a recurring series regular on NBC's 30 Rock, portraying Danny Baker, and on Fox's Glee as Vocal Adrenaline coach Dustin Goolsby. He has also guest starred on several series including Curb Your Enthusiasm, Lipstick Jungle, Life on Mars, Law & Order, and Ugly Betty. In 2008, Jackson played series lead Sebastian Kinglare for the Lifetime Television pilot Family Practice opposite Anne Archer and Beau Bridges. He has a starring role alongside Mayim Bialik in the sitcom Call Me Kat (2021). Jackson has starred in several notable webisode series and in 2009 starred in a sold out one man show, "Back to the Start." In 2008, he was named Out magazine's Entertainer of the year. He is an international ambassador for amfAR (The Foundation for AIDS Research) and a national ambassador and spokesperson for The Hetrick-Martin Institute.
The Movie DB adatlap | IMDb adatlap
---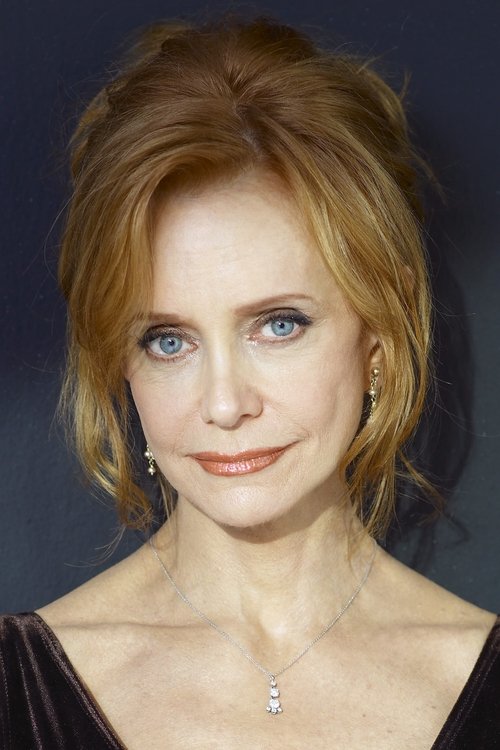 Sheila szerepében:
Swoosie Kurtz 1944-09-06 Omaha, Nebraska, USA
Swoosie Kurtz (born September 6, 1944) is an American actress. She began her career in theater during the 1970s and shortly thereafter began a career in television, garnering ten nominations and winning one Emmy Award. Her most famous television project was her role on the 1990s NBC drama Sisters. She has also appeared somewhat sporadically in films from the late 1970s up until today, including prominent roles in such films as Dangerous Liaisons, Citizen Ruth, and Liar Liar among others. Throughout her career she has remained active in theater, earning five Tony Award nominations and winning two over the last three decades. Description above from the Wikipedia article Swoosie Kurtz, licensed under CC-BY-SA, full list of contributors on Wikipedia.
The Movie DB adatlap | IMDb adatlap
---