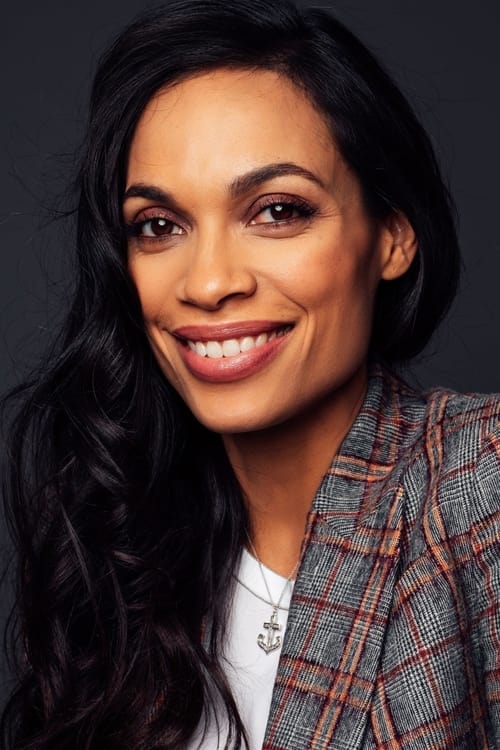 Allegra "Pick" Dill szerepében:
Rosario Dawson 1979-05-09 New York City, New York, USA
Rosario Isabel Dawson (born May 9, 1979) is an American actress, singer, and writer. She made her film debut in Kids (1995) and has also appeared in a number of films including Men in Black II (2002), The Rundown (2003), Alexander (2004), 25th Hour (2005), Sin City (2005), Rent (2005), Clerks II (2006), Grindhouse (2007), Death Proof (2007), Eagle Eye (2008), Seven Pounds (2008), Percy Jackson and the Olympians: The Lightning Thief (2010), Unstoppable (2010), Zookeeper (2011), Trance (2013), Sin City: A Dame to Kill For (2014), Top Five (2014), Unforgettable (2017), Zombieland: Double Tap (2019), Jay and Silent Bob Reboot (2019), and Clerks III (2022). She portrays Claire Temple in the Marvel Cinematic Universe as part of five Marvel/Netflix shows: Daredevil, Jessica Jones, Luke Cage, Iron Fist, and The Defenders. She had a recurring role on Jane the Virgin, starred in the series Briarpatch, and had a recurring role on the series DMZ. She has also voiced narration and for characters in film and TV series. She voiced for the animated films Ratchet & Clank, Henchmen, and The Lego Batman Movie as Batgirl, among others.
The Movie DB adatlap | IMDb adatlap
---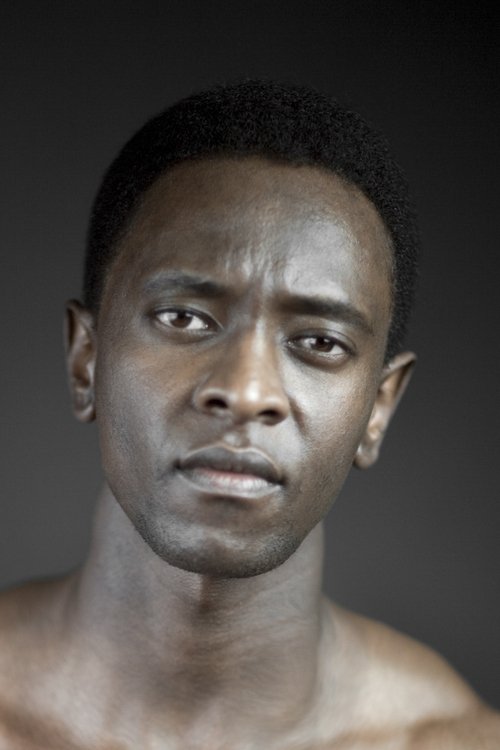 A.D. Singe szerepében:
Edi Gathegi 1979-03-10 Nairobi, Kenya
Born in Kenya, Edi Gathegi is an American stage, film and television actor. He's a graduate of the Acting Program at the Tisch School of the Arts at New York University, USA.
The Movie DB adatlap | IMDb adatlap
---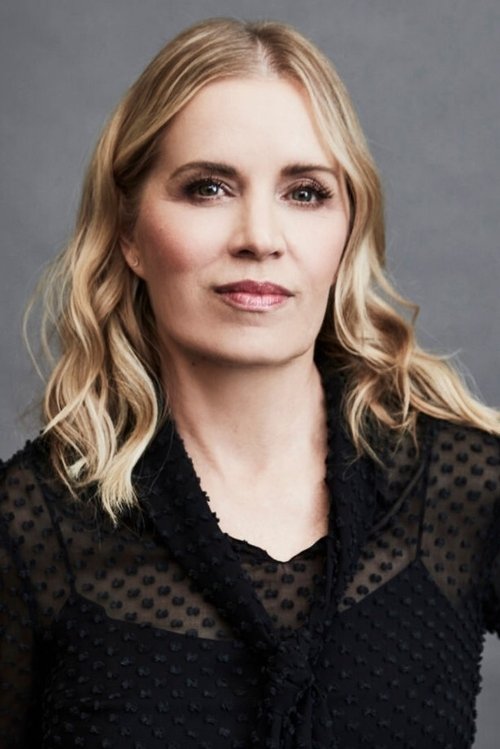 ---
Jake Spivey szerepében:
Jay R. Ferguson 1974-07-25 Dallas, Texas, USA
Jay Rowland Ferguson Jr. (born July 25, 1974) is an American actor. Best known as Taylor Newton in Evening Shade (1990-1994), Stan Rizzo in Mad Men (2010-2015), and Ben in The Conners (2018-present). Ferguson was born in Dallas, Texas. In 1989, Ferguson played Ponyboy Curtis in the television adaptation of S. E. Hinton's novel The Outsiders.[1] His notable television roles include Taylor Newton in four seasons of the CBS sitcom Evening Shade, Dr. Todd Hooper on Judging Amy, Rich Connelly in the 2005 NBC television series Surface, Agent Warren Russell on the Showtime series Sleeper Cell, Stan Rizzo on the AMC series Mad Men, and as Pat O'Neal, the father of the O'Neal family in the ABC series The Real O'Neals. His film roles include Billy in Higher Learning, Elmer Conway in The Killer Inside Me, and Keith Clayton in The Lucky One. In 2018, he played Chip Curry in the CBS sitcom Living Biblically. Since 2018, he has played Darlene's boss (and eventual lover), Ben, in The Conners.
The Movie DB adatlap | IMDb adatlap
---
Gene Colder szerepében:
Brian Geraghty 1974-05-13 Toms River, New Jersey, USA
Brian Timothy Geraghty (born May 13, 1974) is an American film and television actor, best known for his roles as Ronald Pergman on Big Sky, Dale on the series The Fugitive, Gene Colder on Briarpatch, Theodore Roosevelt on The Alienist, Police Officer Sean Roman on Chicago P.D., Specialist Owen Eldredge in the Academy Award-winning film The Hurt Locker, Tom Bogdan in We Are Marshall, Billy Hodge in The Guardian, and Fergus O'Donnell in Jarhead.
The Movie DB adatlap | IMDb adatlap
---
Cindy McCabe szerepében:
Allegra Edwards 1987-09-09 Denver, Colorado, USA
Allegra Edwards is an American television actress known for playing Cindy McCabe in the USA Network anthology series Briarpatch and Ingrid Kannerman in the Prime Video comedy Upload.
---
Lucretia Colder szerepében:
Christine Woods 1983-09-03 Lake Forest, California, USA
From Wikipedia, the free encyclopedia. Christine Woods (b. September 3, 1983) is an American actress who has appeared in numerous television shows. More recently, she could be seen as part of the main cast in ABC's FlashForward, in which she portrayed FBI Special Agent Janis Hawk.
The Movie DB adatlap | IMDb adatlap
---
---
Clyde Brattle szerepében:
Alan Cumming 1965-01-27 Aberfeldy, Perthshire, Scotland, UK
Alan Cumming, OBE FRSE (born 27 January 1965) is a Scottish-American stage and screen actor, singer, comedian, director, producer and author. He is best known for playing Emcee in Cabaret on stage, Boris Grishenko in the James Bond movie Goldeneye, Nightcrawler in X2, Fegan Floop in the Spy Kids trilogy, starring as Dylan Reinhart on the series Instinct, Clyde Brattle on the series Briarpatch, and the recurring role of Eli Gold on the CBS series The Good Wife, for which he was nominated for three Primetime Emmy Awards, two Screen Actors Guild Awards, two Golden Globe Awards and a Satellite Award. His London stage appearances include Hamlet, the Maniac in Accidental Death of an Anarchist (for which he received an Olivier Award), the lead in Bent, The National Theatre of Scotland's The Bacchae and Samuel Beckett's Endgame at The Old Vic, opposite Daniel Radcliffe. On Broadway, he has appeared in The Threepenny Opera, as the master of ceremonies in Cabaret (for which he won a Tony Award), Design for Living, and a one-man adaptation of Macbeth. In 2022, he received a Tony Award for Best Musical as a producer for the musical A Strange Loop. He has written a novel, Tommy's Tale (2002), an autobiography, Not My Father's Son: A Memoir (2014), and a topical memoir, Baggage: Tales from a Fully Packed Life (2019). He hosted a cable talk show called Eavesdropping with Alan Cumming and produced a line of perfumed products labelled "Cumming". He has also contributed opinion pieces to many publications and performed the cabaret shows, I Bought a Blue Car Today and Alan Cumming Sings Sappy Songs. In 2021, he appeared in the Apple TV+ series Schmigadoon! On 7 November 2008, he became a dual-national and was sworn in as a citizen of the United States at a ceremony in New York City. He has promoted LGBT rights, MC-ing and attending fundraisers for many organizations, and he also supports several AIDS charities.
The Movie DB adatlap | IMDb adatlap
---
Freddie Laffter szerepében:
John Aylward ✝ 1946-11-07 Seattle, Washington, USA - 2022-05-16
John Aylward (November 7, 1946 – May 16, 2022) was an American actor. He is perhaps best known for playing the former DNC chairman Barry Goodwin on the NBC television series The West Wing and for playing Dr. Donald Anspaugh on the NBC television series ER. He also supplied his voice for Dr. Arne Magnusson in Half-Life 2: Episode Two. Aylward was born and raised in Seattle, Washington. He attended St. Joseph's Grade school and went on to Prep High School, but graduated from Garfield High School in 1965. He graduated from the Professional Actor's Training Program at the University of Washington in 1970. He was one of the founders, in 1973, of Seattle's Empty Space Theatre, and he worked regularly as a company member of the Seattle Repertory Theatre for 15 years until he became a television and film actor in the 1990s. Carol Flynt, co-producer of ER, first offered him an audition after seeing him in a 1996 production of "Psychopathia Sexualis" at the Mark Taper Forum in Los Angeles. Description above from the Wikipedia article John Aylward, licensed under CC-BY-SA, full list of contributors on Wikipedia.
The Movie DB adatlap | IMDb adatlap
---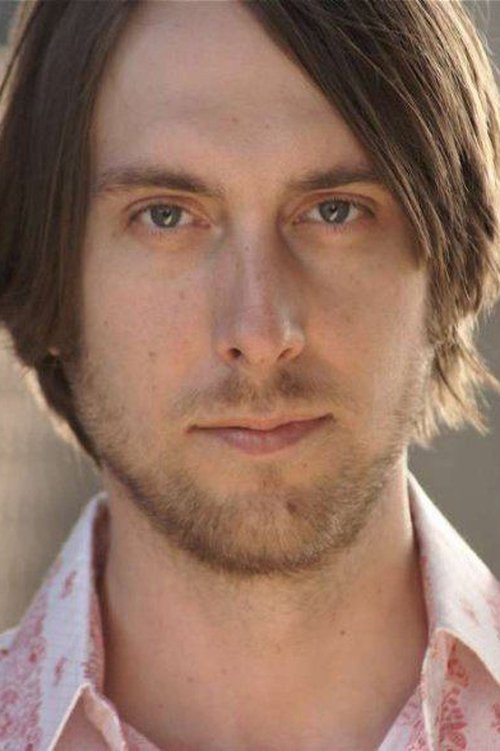 Harold Snow szerepében:
Timm Sharp 1978-11-30 Fargo, North Dakota, USA
From Wikipedia, the free encyclopedia. Timm Sharp is an American actor known mainly for his TV roles, including a lead role in the 2001 comedy Undeclared, as well as recurring roles in Six Feet Under and 'Til Death. He is set to co-star with Laura Dern in the upcoming HBO comedy series enlightened in 2011.
The Movie DB adatlap | IMDb adatlap
---
---
---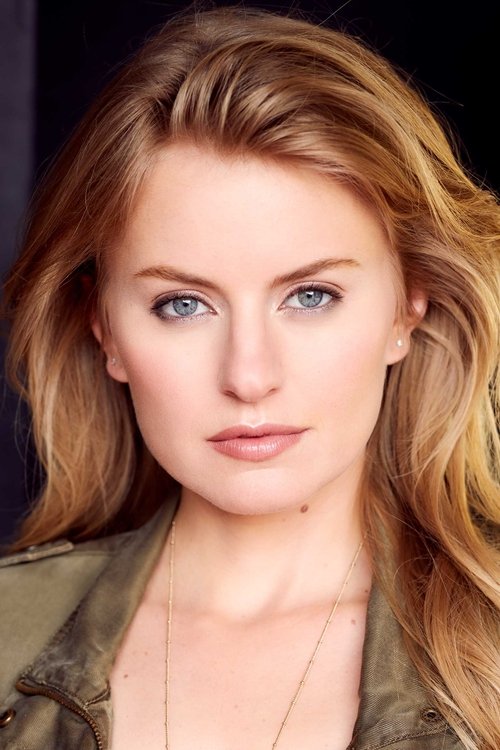 Ginger Galanti szerepében:
Sarah Minnich 1987-10-17 Los Angeles, California, USA
Sarah Minnich was born on October 17, 1987 in Los Angeles, California, USA as Sarah Ashley Minnich. She is an actress and producer, known for Briarpatch (2019), Deputy (2020) and The Wave (2019).She portrays Brenda in Better Call Saul and a party girl in Breaking Bad.
The Movie DB adatlap | IMDb adatlap