Walter White szerepében:
Bryan Cranston 1956-03-07 San Fernando Valley, California, USA
Bryan Lee Cranston (born March 7, 1956) is an American actor, voice actor, writer, and director. He is perhaps best known for his roles as Hal, the father in the Fox situation comedy "Malcolm in the Middle", and as Walter White in the AMC drama series Breaking Bad, for which he has won three consecutive Outstanding Lead Actor in a Drama Series Emmy Awards. Other notable roles included Dr. Tim Whatley on Seinfeld, Doug Heffernan's neighbor in The King of Queens, Astronaut Buzz Aldrin in From the Earth to the Moon, and Ted Mosby's boss on How I Met Your Mother.
The Movie DB adatlap | IMDb adatlap
---
Jesse Pinkman szerepében:
Aaron Paul 1979-08-27 Emmett, Idaho, USA
Aaron Paul Sturtevant (born August 27, 1979) is an American actor. He is best known for his critically acclaimed role as Jesse Pinkman in the hit AMC series Breaking Bad (2008–13). For his portrayal of Jesse Pinkman, he won the Primetime Emmy Award for Outstanding Supporting Actor in a Drama Series in 2010 and 2012, making him one of five actors to win this award more than once. He also won the Saturn Award for Best Supporting Actor on Television in 2010, 2012, and 2014, making him the only actor to win this award three times.
The Movie DB adatlap | IMDb adatlap
---
Skyler White szerepében:
Anna Gunn 1968-08-11 Cleveland, Ohio, USA
Anna Gunn (born August 11, 1968) is an American actress, best known for her roles as ADA Jean Ward on The Practice, Martha Bullock on Deadwood, and Skyler White on Breaking Bad.
The Movie DB adatlap | IMDb adatlap
---
Hank Schrader szerepében:
Dean Norris 1963-04-08 South Bend, Indiana, USA
Dean Joseph Norris (born April 8, 1963 height 5' 7" (1,70 m)) is an American actor, best known for portraying DEA agent Hank Schrader on the AMC series Breaking Bad (2008–2013) and town selectman James "Big Jim" Rennie on the CBS series Under the Dome (2013–present). He has also appeared in films such as Lethal Weapon 2 (1989), Total Recall (1990), Terminator 2: Judgment Day (1991), Starship Troopers (1997), Little Miss Sunshine (2006), and Evan Almighty (2007). Norris was born in South Bend, Indiana, to Jack, a furniture store owner, and Rosie Norris. He has four sisters. Norris graduated from Clay High School in 1981, where he says he got straight A's. He is a 1985 graduate of Harvard College, where he majored in social studies. He also attended the Royal Academy of Dramatic Art.
The Movie DB adatlap | IMDb adatlap
---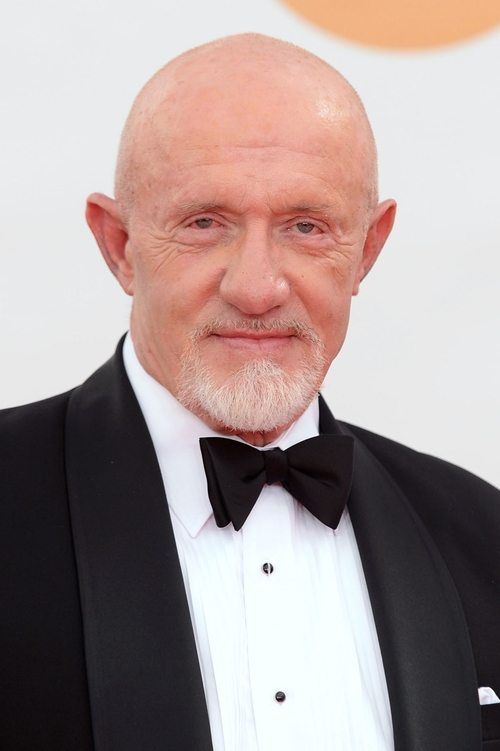 Mike Ehrmantraut szerepében:
Jonathan Banks 1947-01-31 Washington, District of Columbia, USA
Jonathan Banks (born January 31, 1947) is an American character actor in film and television. Banks dropped out of Indiana University to join a touring company as a stage manager. He went to Australia with the company and stayed on working in theatre there. In 1974, he moved to Los Angeles and performed on stage before picking up bit parts on television. Probably his best-known movie roles are in two films starring Eddie Murphy: 48 Hrs. and Beverly Hills Cop. In 48 Hrs. he plays a character who is a friend of the lead and is killed by the villain, beginning the lead characters' story. In Beverly Hills Cop, he plays a villain who kills the lead characters' friend and begins his story. Other movie roles include appearances in Armed and Dangerous, Freejack, Flipper, Airplane!, Gremlins, Murder Me, Murder You, and Under Siege 2: Dark Territory. His biggest break on television, came with the series Wiseguy, in which he played Frank McPike for four years, a role which led to an Emmy award nomination. Although his character was primarily the hero's mentor, stories occasionally featured McPike as hero. In 1981 he appeared as Dutch Schultz on the NBC series the Gangster Chronicles. He also starred on the short-lived science fiction TV series Otherworld, as Kommander Neveen Kroll and in the sitcom Fired Up. Banks has also made guest appearances on TV shows including Alias, CSI, Day Break, Highlander: The Series, Matlock, SeaQuest DSV, Star Trek: Deep Space Nine, Women of the House and Walker Texas Ranger. Most recently, Banks appeared in the final Season Two episodes of Dexter, and in episodes of ER, Cold Case, and Shark, Modern Family. In the second season finale of Breaking Bad, Banks appeared as a mysterious character named Mike. Banks was made a series regular for the third season.
The Movie DB adatlap | IMDb adatlap
---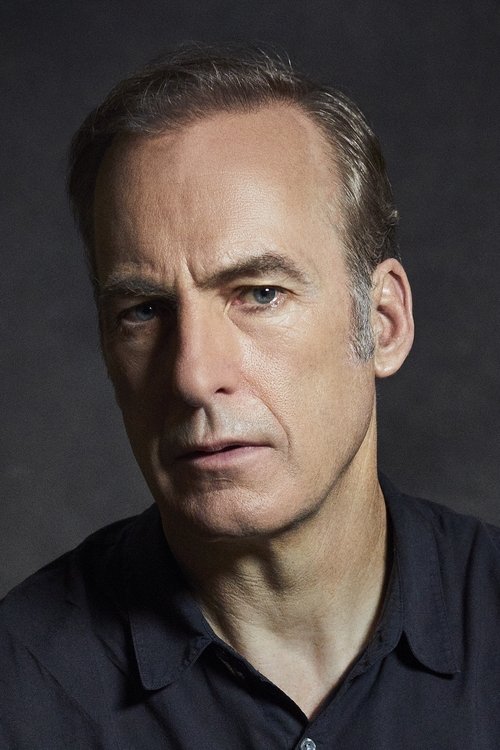 Saul Goodman szerepében:
Bob Odenkirk 1962-10-22 Berwyn, Illinois, USA
Robert "Bob" Odenkirk (born October 22, 1962) is an American actor, comedian, writer, director and producer. He is best known as the co-creator and co-star of the HBO sketch comedy series Mr. Show with Bob and David. In the 1980s and 1990s, he worked as a writer for such notable shows as Saturday Night Live, Get A Life, The Ben Stiller Show, and The Dennis Miller Show. In the mid-1990s, Odenkirk and David Cross created the Emmy-winning sketch comedy program Mr. Show, which ran for four seasons and ultimately became a cult success. In the early 2000s, Odenkirk discovered Tim Heidecker and Eric Wareheim, and helped the pair create and produce the television series Tom Goes to the Mayor and Tim and Eric Awesome Show, Great Job!. To date, he has directed three films: 2003's Melvin Goes to Dinner, 2006's Let's Go to Prison, and 2007's The Brothers Solomon. Odenkirk currently appears in the recurring role of Saul Goodman in AMC's Breaking Bad.
The Movie DB adatlap | IMDb adatlap
---
Marie Schrader szerepében:
Betsy Brandt 1973-03-14 Bay City, Michigan, USA
Betsy Ann Brandt is an American actress. She portrayed Marie Schrader in Breaking Bad (2008–2013) and played Heather Hughes in the CBS sitcom Life in Pieces (2015–2019).
The Movie DB adatlap | IMDb adatlap
---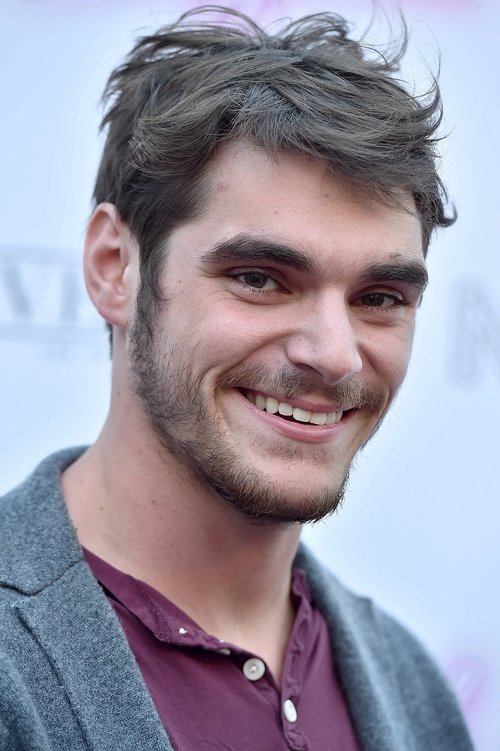 Walter White Jr. szerepében:
RJ Mitte 1992-08-21 Lafayette, Louisiana, USA
Roy Frank "RJ" Mitte III (born August 21, 1992) is an American actor best known for his role as Walter White Jr. on the AMC television series, Breaking Bad. Mitte moved to Hollywood in 2006, and began training with personal talent manager Addison Witt. Mitte has mild cerebral palsy. His manager states that it was Mitte's diligence and attitude that has helped him overcome challenges in all areas of his life. Description above from the Wikipedia article RJ Mitte, licensed under CC-BY-SA, full list of contributors on Wikipedia.
The Movie DB adatlap | IMDb adatlap