Mayor Tom Kane szerepében:
Kelsey Grammer 1955-02-21 St. Thomas, U.S. Virgin Islands
Allen Kelsey Grammer (born February 21, 1955) is an American actor. He gained fame for his role as psychiatrist Dr. Frasier Crane on the NBC sitcom Cheers (1984–1993) and its spin-off Frasier (1993–2004). At nearly 20 years, this is one of the longest-running roles played by a single live-action actor in U.S. television history. He's received numerous accolades including a total of five Emmy Awards, three Golden Globe Awards, a Screen Actors Guild Award, and a Tony Award. He was awarded a star on the Hollywood Walk of Fame in 2000. Grammer, having trained as an actor at Juilliard and the Old Globe Theatre, made his professional acting debut as Lennox in the 1981 Broadway revival of Macbeth. The following year, he portrayed Cassio acting opposite Christopher Plummer and James Earl Jones in Othello. In 1983, he acted alongside Mandy Patinkin in the original off-Broadway production of Stephen Sondheim's musical Sunday in the Park with George. He's since starred in the leading roles in productions of both Sweeney Todd: The Demon Barber of Fleet Street and My Fair Lady. On film, he is known for his role as Dr. Hank McCoy / Beast in the superhero film X-Men: The Last Stand (2006). His other roles include Down Periscope (1996), The Pentagon Wars (1998), and Swing Vote (2008). He is also known for his voice roles in Anastasia (1997), Toy Story 2 (1999), and as Sideshow Bob in The Simpsons. He has appeared in the sitcoms 30 Rock, Modern Family, and Unbreakable Kimmy Schmidt. For his role as the corrupt mayor in the political series Boss (2011–2012), he received a Golden Globe Award for Best Actor – Television Series Drama. In 2010, Grammer returned to Broadway in the musical revival of La Cage aux Folles, where he received a nomination for the Tony Award for Best Leading Actor in a Musical. In 2016, Grammer won a Tony Award for Best Musical as producer of a musical revival of The Color Purple. In 2019, he starred as Don Quixote in a production of Man of La Mancha at the London Coliseum. Description above from the Wikipedia article Kelsey Grammer, licensed under CC-BY-SA, full list of contributors on Wikipedia.
The Movie DB adatlap | IMDb adatlap
---
Meredith Kane szerepében:
Connie Nielsen 1965-07-03 Elling, Frederikshavn, Denmark
Connie Inge-Lise Nielsen (born 3 July 1965) is a Danish actress. She is known for her roles in the English language films Gladiator, The Devil's Advocate, Basic, and The Ice Harvest. Description above from the Wikipedia article Connie Nielsen, licensed under CC-BY-SA, full list of contributors on Wikipedia.
The Movie DB adatlap | IMDb adatlap
---
---
Kitty O'Neil szerepében:
Kathleen Robertson 1973-07-08 Hamilton, Ontario, Canada
Kathleen Robertson (born July 8, 1973) is a Canadian actress. She is best known for her role as Clare Arnold in Beverly Hills, 90210 (1994–1997). Description above from the Wikipedia article Kathleen Robertson, licensed under CC-BY-SA, full list of contributors on Wikipedia. ​
The Movie DB adatlap | IMDb adatlap
---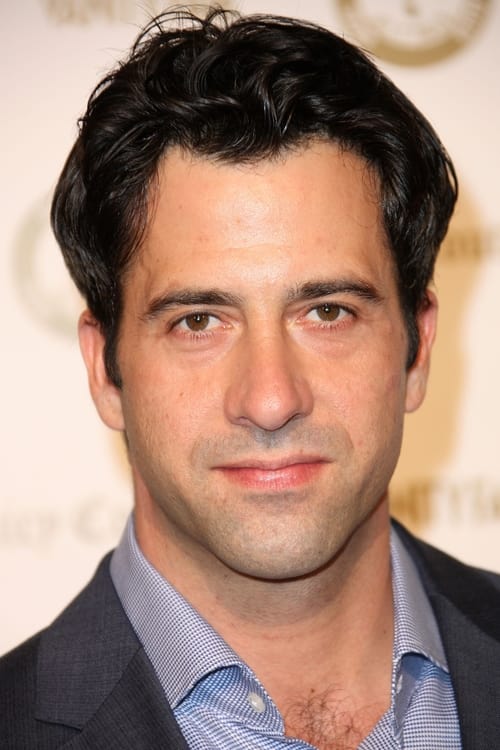 Sam Miller szerepében:
Troy Garity 1973-07-07 Los Angeles, California, USA
Troy Garity (born July 7, 1973) is an American film actor. He is best known for his role as Isaac Rosenberg in the Barbershop films.
The Movie DB adatlap | IMDb adatlap
---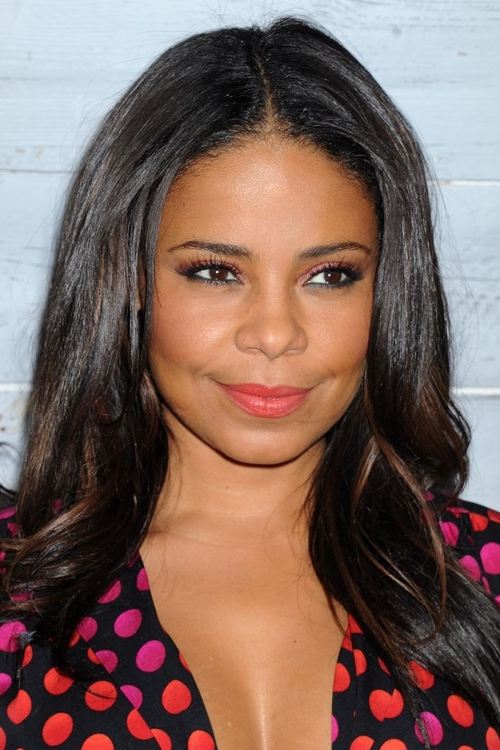 Mona Fredricks szerepében:
Sanaa Lathan 1971-09-19 New York City, New York, USA
Sanaa McCoy Lathan (born September 19, 1971) is an American actress. As a voice actress, from 2009 to 2013, she voiced Donna Tubbs in The Cleveland Show and in all concurrent and subsequent Family Guy appearances. She has starred in many films, including The Best Man (1999) and its 2013 sequel, The Best Man Holiday. Her other film credits include Love & Basketball (2000), Brown Sugar (2002), Alien vs. Predator (2004), Something New (2006), The Family That Preys (2008), Contagion (2011), and Now You See Me 2 (2016). On stage, Lathan was nominated for a Tony Award for her performance on Broadway in A Raisin in the Sun and starred in 2010 in the all-black performance of Cat on a Hot Tin Roof at the Novello Theatre in London.
The Movie DB adatlap | IMDb adatlap
---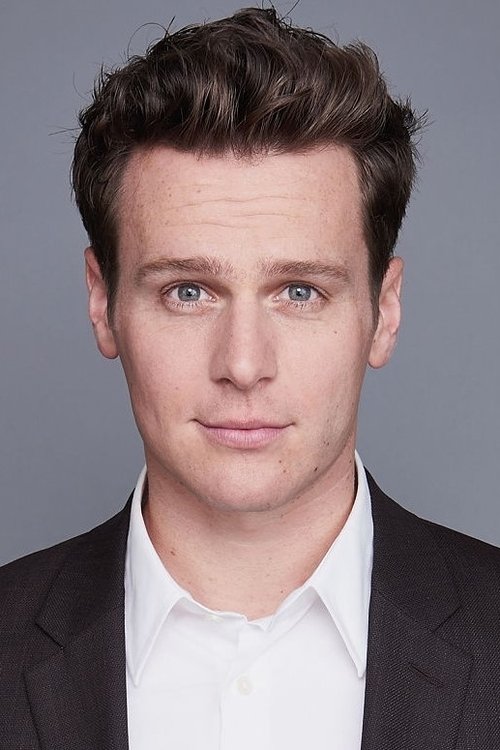 Ian Todd szerepében:
Jonathan Groff 1985-03-26 Lancaster, Pennsylvania, USA
Jonathan Drew Groff (born March 26, 1985) is an American actor and singer. He began his career on Broadway, rising to prominence for his portrayal of Melchior Gabor in the original production of Spring Awakening (2006-2008), for which he was nominated for the Tony Award for Best Performance by a Leading Actor in a Musical, becoming one of the youngest nominees for the award, at age 21. He returned to Broadway to portray King George III in the original production of Hamilton (2015), for which he earned a nomination for the Tony Award for Best Featured Actor in a Musical. For the original cast album of Hamilton, he, along with the other singers on the recording, won the Grammy Award for Best Musical Theater Album. Branching out into film and television roles, Groff made his film debut in Ang Lee's Taking Woodstock (2009), and became a recurring guest star in the Fox musical-comedy series Glee (2009–2015) as Jesse St. James. He voiced the roles of Kristoff and Sven in Disney's Frozen franchise, including Frozen (2013) and Frozen II (2019), two of the highest-grossing films of all time, as well as the short films Frozen Fever (2015) and Olaf's Frozen Adventure (2017). Groff starred as Patrick Murray in the HBO comedy-drama series Looking (2014–2015), the network's first TV series centering around the lives of gay men, as well as its subsequent television film, Looking: The Movie (2016), and portrayed FBI Special Agent Holden Ford in the Netflix period crime drama Mindhunter (2017–2019), produced by David Fincher, for which he won a Satellite Award. In 2021, he received a nomination for a Primetime Emmy Award for Outstanding Supporting Actor in a Limited Anthology Series or Movie for his performance in the Disney+ live stage recording of Hamilton. Groff starred in the fourth installment of the Matrix franchise—The Matrix Resurrections (2021)—as Smith, replacing Hugo Weaving from the original trilogy. In 2022, he executive produced the HBO documentary film Spring Awakening: Those You've Known, which saw the 15 year reunion of the original cast of the musical, and voiced the lead role of Ollie in the Netflix series Lost Ollie. He stars in M. Night Shyamalan's apocalyptic horror film Knock at the Cabin (2023) and will return to Broadway in fall 2023 in the first revival of Stephen Sondheim's Merrily We Roll Along.
The Movie DB adatlap | IMDb adatlap
---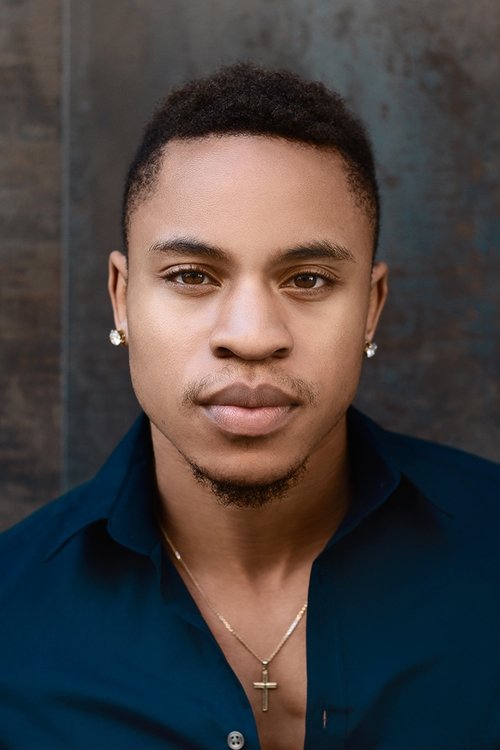 Darius Morrison szerepében:
Rotimi 1988-11-30 Maplewood, New Jersey, USA
Olurotimi Akinosho (born November 30, 1988), known professionally as Rotimi, is an American actor and singer. He is known for his role as Darius Morrison on the Starz series Boss, and as Andre Coleman on Power.
The Movie DB adatlap | IMDb adatlap