Harry Bosch szerepében:
Titus Welliver 1961-03-12 New Haven, Connecticut, USA
Titus Welliver is an American painter, stage and screen actor, best known for his leading role as Harry Bosch in the Amazon series "Bosch".
The Movie DB adatlap | IMDb adatlap
---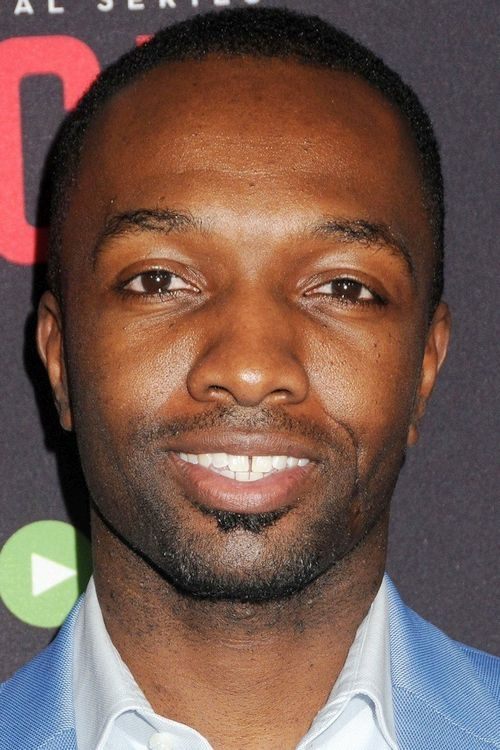 Jerry Edgar szerepében:
Jamie Hector 1975-10-07 Brooklyn, New York, U.S.
From Wikipedia, the free encyclopedia. Jamie Hector (born October 7, 1975) is an Haitian-American actor who is known for his portrayal of Marlo Stanfield on the critically acclaimed HBO series The Wire. Description above from the Wikipedia article Jamie Hector, licensed under CC-BY-SA, full list of contributors on Wikipedia.
The Movie DB adatlap | IMDb adatlap
---
Grace Billets szerepében:
Amy Aquino 1957-03-20 Teaneck, New Jersey, USA
Amy Aquino (born March 20, 1957) is an American television, film, and stage actress. The graduate of Harvard and Yale universities has appeared in television series such as Brooklyn Bridge, ER, and Being Human, and was nominated for a Screen Actors Guild Award for her role in Picket Fences. She was co-Secretary/Treasurer of the SAG-AFTRA until August 2015 and currently stars in Amazon Studios' television series Bosch as Lt. Grace Billets. Aquino was born in Teaneck, New Jersey, to Adele Frances (née Mesiti) and Salvatore Aquino. She first acted in junior high school productions. At Harvard University she was pre-med, majoring in biology. In her final year, she realised she was spending more time acting than studying and so left to travel to New York to take acting classes, while working at a law firm. She stayed there for three years without landing any acting jobs, before travelling on a recommendation to Minneapolis, where she gained her first roles. In 1986, after two years of rejections, she enrolled at Yale University School of Drama, where she studied three years.
The Movie DB adatlap | IMDb adatlap
---
Irvin Irving szerepében:
Lance Reddick ✝ 1962-06-07 Baltimore, Maryland, USA - 2023-03-17
Lance Reddick (June 7, 1962 - March 17, 2023) was an American theater, film and TV actor and musician born in Baltimore, Maryland. He starred in The Wire as Cedric Daniels, appeared in Oz as Detective Johnny Basil and appeared in the fourth and fifth seasons of Lost.
The Movie DB adatlap | IMDb adatlap