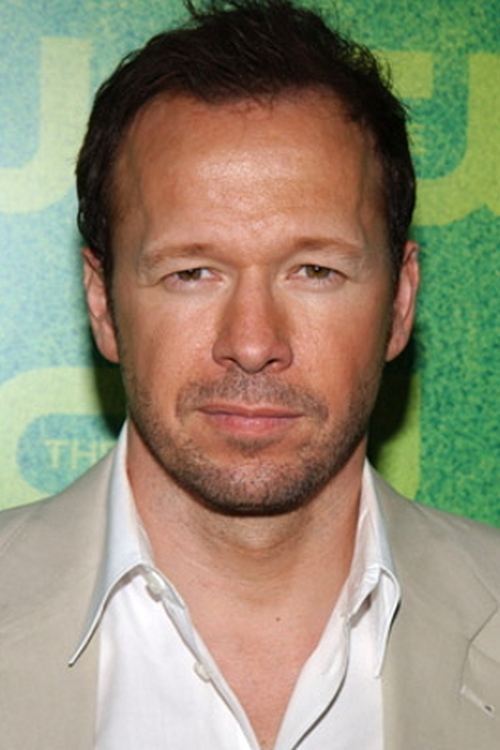 Detective Joel Stevens szerepében:
Donnie Wahlberg 1969-08-17 Dorchester, Boston, Massachusetts, USA
Donald Edmond "Donnie" Wahlberg, Jr. (born August 17, 1969) is an American singer-songwriter, actor, film producer, and record producer.One of his siblings is actor Mark Wahlberg and he is married to comedian/actress Jenny McCarthy. He is a founding member of the popular 1980s and 1990s boy band New Kids on the Block. He's most known for his TV role as Det. Danny Reagan on Blue Bloods, for which he was nominated for a People's Choice Award for Favorite TV Crime Drama Actor in 2017. He's also known for his roles as Donnie on the sitcom Return of the Mac, Det. Horst Cali on The Kill Point, Paul Rader on Runaway, Det. Joel Stevens on Boomtown, Lt. C. Carwood Lipton on the award-winning miniseries Band of Brothers, and Chris Scott on Big Apple. Graham Yost, executive producer and writer of Boomtown, had worked with him in Band of Brothers and was so impressed by his performance that he wrote the role of Joel Stevens specifically for him. He's taken part in the reality shows Donnie Loves Jenny, Wahlburgers, Rock This Boat: New Kids on the Block, and The Masked Singer. He is narrator of HLN's true crime show Very Scary People. He is executive producer and narrator of the reality series Boston's Finest, in part produced by his company Donnie D. Productions. He's known for his film roles as Det. Eric Matthews in the Saw film series (starting in Saw II), Shane in Zookeeper, Det. Teddy Riley in Righteous Kill, Commander Burton in Annapolis, Douglas 'Duddits' Cavell in Dreamcatcher, and Vincent Grey in The Sixth Sense. He's also had roles in TV movies including The Taking of Pelham One Two Three (1998 TV movie), as well as Kings of South Beach, and Bunker Hill. As of 2011, he is the host of an internet radio show on Friday nights at 8 pm PST called "DDUB's R&B Back Rub" on Cherry Tree Radio.
The Movie DB adatlap | IMDb adatlap
---
Assistant District Attorney David McNorris szerepében:
Neal McDonough 1966-02-13 Dorchester, Massachusetts, USA
Neal McDonough was trained at the London Academy of Dramatic Arts and Sciences. His theatre credits include 'Cheap Talk', 'Foreigner', 'As You Like It', 'Rivals', 'A Midsummer Night's Dream', 'Bald Soprano', and 'Waiting for Lefty'. The young actor won a 1991 Best Actor Dramalogue Award for 'Away Alone'. McDonough has been a 'Star Trek' fan since he was a kid. Playing Lieutenant Hawk in 'Star Trek First Contact' was a life-long dream. McDonough has three pictures on his bedroom wall. One is a picture of his mom, the other is the Holy Virgin Mary, and the third is William Shatner as Captain Kirk. He has numerous television credits including 'NYPD Blue', 'Quantum Leap', and the voice of Bruce Banner in the animated series 'The Incredible Hulk' among others. He graduated Syracuse University with a Bachelor of Fine Arts degree in 1988. 
The Movie DB adatlap | IMDb adatlap
---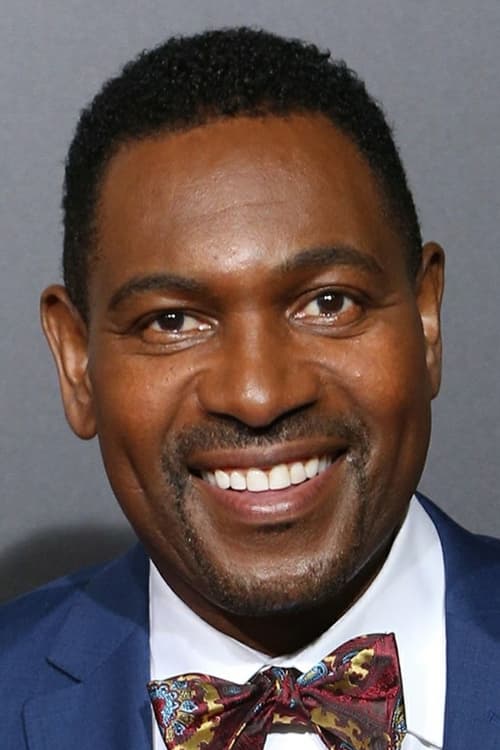 Police Department Detective II Bobby 'Fearless' Smith szerepében:
Mykelti Williamson 1957-03-04 St. Louis, Missouri, USA
Michael T. 'Mykelti' Williamson (born March 4, 1957) is an American actor best known for his role as Benjamin Buford 'Bubba' Blue in the 1994 film Forrest Gump, as Detective Bobby 'Fearless' Smith in the critically acclaimed but commercially unsuccessful crime drama Boomtown, and recently for appearing as the head of CTU for season 8 of the hit TV series 24.
The Movie DB adatlap | IMDb adatlap
---
Police Department Police Officer III Ray Hechler szerepében:
Gary Basaraba 1959-03-16 Edmonton, Alberta, Canada
From Wikipedia, the free encyclopedia Gary Basaraba (born March 16, 1959) is a Canadian actor best known for playing American police officers. He appeared as Sergeant Richard Santoro on Steven Bochco's Brooklyn South and Officer Ray Heckler on Boomtown. According to the DVD commentary for the first season of the police drama Boomtown, he did most of his driving stunts in the series and he made sure he accurately portrayed police procedures. Basaraba played Heywood Broun, one of the greatest American journalists of the 20th Century, in Mrs. Parker and the Vicious Circle in 1994. He played Sheriff Grady Kilgore in Fried Green Tomatoes. He also played Saint Andrew in The Last Temptation of Christ, and had a role in Sweet Dreams. Basaraba played Homer Zuckerman in the remake of Charlotte's Web. Basaraba also portrayed the father, Jack Grainger, in One Magic Christmas, opposite Mary Steenburgen. Since 2007, he has appeared in the Canadian television series Mixed Blessings. Basaraba has also made three appearances in the Law & Order franchise, as a bartender in the original series titled "Point of View", as a corrections officer in the Law and Order episode "The Brotherhood" in 2004 and in the fifth season of SVU. It has been announced that Basaraba will be the voice of Hefty Smurf in the live-action/CG family film The Smurfs.
The Movie DB adatlap | IMDb adatlap
---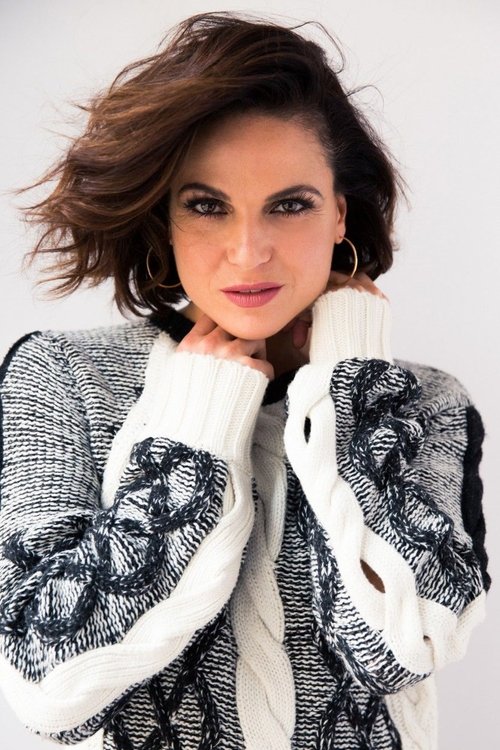 Teresa Ortiz, paramedic in season one, rookie police officer in season two szerepében:
Lana Parrilla 1977-07-15 Brooklyn, New York City, New York, USA
Lana Parrilla (born July 15, 1977, height 5' 4½" (1,64 m)) is a Puerto Rican-American actress known for her television work. She is best known for her roles on Spin City, 24, and Boomtown. She currently stars as The Evil Queen/Regina Mills in the ABC series Once Upon a Time. Parrilla was born in Brooklyn, New York, the daughter of a Sicilian mother and a Puerto Rican father Sam Parrilla, a baseball player who played professionally for 11 seasons (1963-1973) including one season with the Major League Philadelphia Phillies in 1970 as an outfielder. Her sister is Deena Parrilla. Lana speaks Spanish because she went to Granada (Spain) to learn the language in 2007. Parrilla became engaged to boyfriend Fred Di Blasio on April 28, 2013 while in Israel. Description above from the Wikipedia article Lana Parrilla, licensed under CC-BY-SA, full list of contributors on Wikipedia.
The Movie DB adatlap | IMDb adatlap
---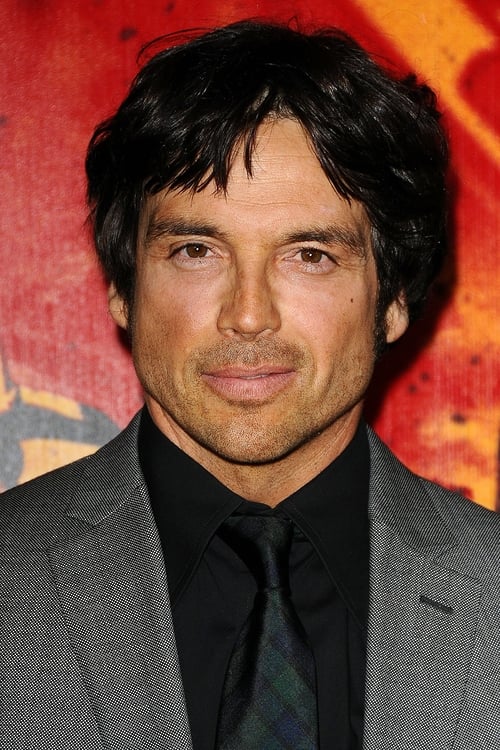 Police Department Police Officer II Tom Turcotte szerepében:
Jason Gedrick 1965-02-07 Chicago, Illinois, USA
An American actor best known for his work on the television series Murder One and Boomtown, as well as the motion picture Iron Eagle. Gedrick began his career as an extra in films such as Bad Boys (1983) and Risky Business (1983). After roles in The Heavenly Kid (1985), Iron Eagle (1986), Promised Land (1987) with director Michael Hoffman, Iron Eagle II (1988 in an uncredited role for the first few minutes of the movie), Born on the Fourth of July (1989), Backdraft (1991), and Crossing the Bridge (1992), Gedrick appeared in television series such as Class of '96 (1993) and Sweet Justice (1994). In 1994, Gedrick starred in the film The Force with Yasmine Bleeth and Kim Delaney. Gedrick's big break was in Steven Bochco's innovative 1995 series Murder One. The series followed the trial of Gedrick's character, bad-boy actor Neil Avedon, alleged to have murdered a 15-year-old girl. The series, which also starred talent such as Daniel Benzali, Patricia Clarkson, Mary McCormack, Dylan Baker and Stanley Tucci was a runaway success. Due to this, a second season was commissioned. Due to network concerns, the new season featured several small cases rather than one big one. Anthony LaPaglia stepped in to replace the cast such as Benzali, Tucci and Gedrick, who had left, and the series was canceled midway through its second season. Gedrick's next major project was the three-hour TV movie The Third Twin, a 1997 thriller based on the best-selling 1996 novel by British writer Ken Follett. Gedrick plays a university employee accused of rape, whose friend later discovers he has a twin--and actually several more twins cloned by an evil millionaire university donor and biomedical technology CEO (played to the hilt by Larry Hagman, a.k.a. Dallas's J. R. Ewing). Gedrick next took roles in television series such as EZ Streets (1996), Falcone (2000) and The Beast (2001). None of which were major successes. In 1999, he guest starred on Ally McBeal as the "hot car wash guy". Also appearing in Mario Puzo's 1997 mini-series, The Last Don and in its sequel, The Last Don II. Gedrick returned to television screens as Tom Turcotte in 2002's Boomtown. The series, which also starred Donnie Wahlberg and Neal McDonough was a moderate success, but ratings plummeted - particularly after the second season suffered a format change, and Boomtown was cancelled. In 2003, Gedrick played Andrew Luster, the infamous rapist in a Lifetime movie based on his trial, A Date with Darkness. Gedrick is part of the cast of the 2006 NBC television series Windfall also starring Luke Perry and Gedrick's former Boomtown alumni, Lana Parrilla. In 2007 Gedrick again starred alongside Donnie Wahlberg in the A&E original movie Kings of South Beach. He is also the new love interest at Scavo's Pizzeria in Desperate Housewives Season 3 and 4 on ABC. Description above from the Wikipedia article Jason Gedrick, licensed under CC-BY-SA, full list of contributors on Wikipedia.
The Movie DB adatlap | IMDb adatlap