Temperance "Bones" Brennan szerepében:
Emily Deschanel 1976-10-11 Los Angeles, California, USA
Emily Erin Deschanel (born October 11, 1976) is an American actress, director and producer. She is best known for starring in the Fox crime procedural comedy-drama series Bones as Dr. Temperance Brennan from 2005 to 2017. Description above from the Wikipedia article Emily Deschanel licensed under CC-BY-SA, full list of contributors on Wikipedia.
The Movie DB adatlap | IMDb adatlap
---
Seeley Booth szerepében:
David Boreanaz 1969-05-16 Buffalo, New York, USA
David Boreanaz (born May 16, 1969, height 6' 1" (1,85 m)) is an American actor, television producer, and director, known for his role as Angel on the supernatural drama series Buffy the Vampire Slayer and Angel, and as Special Agent Seeley Booth on the television crime drama Bones.
The Movie DB adatlap | IMDb adatlap
---
---
Angela Montenegro szerepében:
Michaela Conlin 1978-06-09 Allentown, Pennsylvania, USA
​From Wikipedia, the free encyclopedia. Michaela Conlin (born June 9, 1978, height 5' 8" (1,73 m)) is an American stage and television actress, best known for her work on the Fox TV series, Bones as Angela Montenegro. Conlin was born and raised in Allentown, Pennsylvania. She was born to a Chinese-American mother and an Irish-American father. She performed in her first play at the age of six and continued to appear on stage in numerous Pennsylvania community and regional productions. Following her graduation from Parkland High School, Conlin moved to New York City to study acting and was accepted into New York University's Tisch School of the Arts. While working toward her B.F.A. in Theater, she appeared in several productions at the Atlantic Theater Company and the Playwrights Horizons Theater School, and traveled to Amsterdam to study with the Experimental Theatre Wing's International Training Program. Following her graduation from NYU, Conlin was chosen to be a part of the cable documentary series The It Factor, which focused on the lives of young actors in New York City. Soon after, she relocated to Los Angeles, California, where she landed her first starring role in the series MDs, playing an idealistic young intern taken under the wing of the hospital's two renegade doctors, played by William Fichtner and John Hannah. She followed that with a leading role in the drama series The D.A., playing an outspoken political consultant to Steven Weber's district attorney.
The Movie DB adatlap | IMDb adatlap
---
Camille Saroyan szerepében:
Tamara Taylor 1970-09-27 Toronto, Ontario, Canada
From Wikipedia, the free encyclopedia. Tamara Taylor (born September 27, 1970, height 5' 6½" (1,69 m)) is a Canadian television actress. Born in Toronto to a black Canadian father and a Scottish Canadian mother, her most famous role is that of Dr. Camille Saroyan, head of the Forensic Division, on the forensic crime drama Bones. She also appeared in the CBS medical drama 3 lbs as Della and the UPN series Sex, Love & Secrets in the role of Nina, both of which were short-lived. Taylor has made guest appearances on NCIS, Numb3rs, Lost, CSI: Miami, Without a Trace, Party of Five and Dawson's Creek. She portrayed Debrah Simmons in the 2005 romantic-comedy Diary of a Mad Black Woman. Taylor also had a brief role in Serenity, the movie conclusion of the TV series Firefly by Joss Whedon. Through her part in Serenity, Taylor was able to audition for a show with actor David Boreanaz, who had previously worked with Whedon in Buffy the Vampire Slayer and Angel. She also appeared in the TV series Lost, as the former girlfriend of Michael and mother of Walt. She first appeared in Bones in the first episode of the second season, "The Titan On The Tracks," portraying the character Dr. Camille Saroyan. In the first six episodes of the season, she was credited as "Guest Starring" because creator and writer Hart Hanson had planned to kill her in episode six when Howard Epps, a recurring serial killer, poisoned her in order to create more tension and drama between the two main characters. However, the response to Cam was so strong that the writers offered her a position as a recurring regular in the show. Thus, in episode 7, "The Girl With The Curl," she was credited as a main character of the series and appeared in the title sequence.
The Movie DB adatlap | IMDb adatlap
---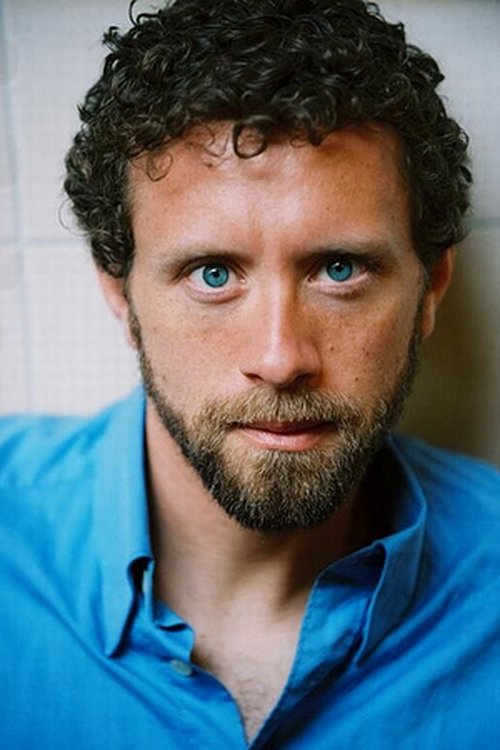 Jack Hodgins szerepében:
T.J. Thyne 1975-03-07 Boston, Massachusetts, USA
From Wikipedia, the free encyclopedia. Thomas Joseph "T.J." Thyne (born March 7, 1975, height 5' 7" (1,70 m)) is an American film and television actor. He was born in Boston to John J. Thyne II and Catherine Thyne, and has five siblings John, Tone, Hazel, Katie and Shelly. He is best known for his work on Bones as Dr. Jack Hodgins, an entomologist. TJ was born in Boston, Massachusetts, attended high school in Plano, Texas, graduated high school in 1993, and moved to Los Angeles to attend college. He attended the University of Southern California's theatre program, graduating in 1997. Through college, he worked as an extra in films (including "Forrest Gump", which filmed at USC) and in student produced plays. T. J got engaged to his girlfriend Leah Park on Dec 30th 2013 in Germany.
The Movie DB adatlap | IMDb adatlap