Megan Hunt szerepében:
Dana Delany 1956-03-13 New York City, New York, USA
Dana Welles Delany (born March 13, 1956) is a multi-award winning American film, stage, and television actress. She is known for her role as Colleen McMurphy on the ABC television show China Beach (1988–1991), Katherine Mayfair on Desperate Housewives (2007–2010), Megan Hunt on Body of Proof (2011–present) and, as a voice-actress, Lois Lane in the DC Animated Universe as well as the television series The Batman. In an interview, she said she loves to play "complicated characters". Delany has been active in film, television, and stage since the late 1970s.
The Movie DB adatlap | IMDb adatlap
---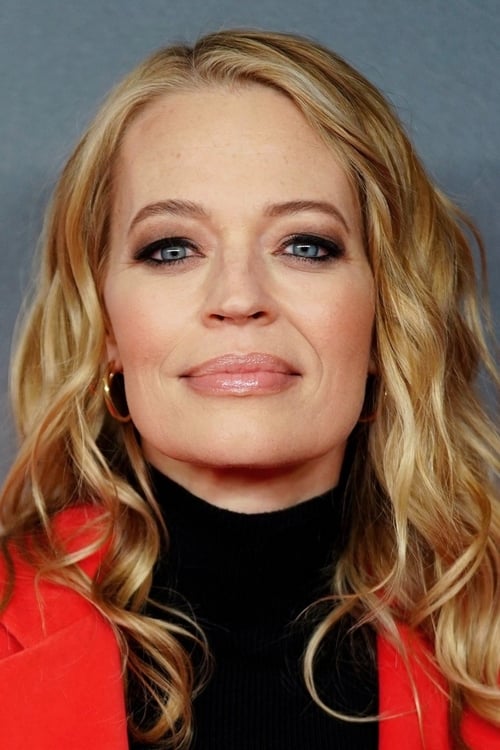 Kate Murphy szerepében:
Jeri Ryan 1968-02-22 Munich, Germany
From Wikipedia, the free encyclopedia. Jeri Lynn Ryan (born February 22, 1968) is an American actress best known for her roles as the liberated ("de-assimilated") Borg, Seven of Nine, on Star Trek: Voyager (1997–2001) and Veronica "Ronnie" Cooke on Boston Public (2001–04). She was a regular on the science fiction series Dark Skies (1997) and the legal drama series Shark (2006–08). From 2011 to 2013, she starred as Dr. Kate Murphy in the ABC drama series Body of Proof and in 2009 she guest starred as Tara Cole on Leverage. Ryan was born Jeri Lynn Zimmermann in Munich, West Germany, the daughter of Gerhard Florian "Jerry" ZimmeShe has one older brother, Mark. As a "military brat", Ryan grew up on Army posts in Kansas, Maryland, Hawaii, Georgia and Texas.When she was eleven, her father retired from the Army and the family settled in Paducah, Kentucky. She graduated from Lone Oak High School in 1986 (as a National Merit Scholar), and then attended Northwestern University, where she was a member of the Alpha Phi sorority. In 1989, Ryan was chosen Miss Illinois. She was the third runner-up in the 1990 Miss America Pageant, winning the preliminary swimsuit competition. She graduated from Northwestern in 1990 with a Bachelor of Arts degree in Theatre.
The Movie DB adatlap | IMDb adatlap
---
Curtis Brumfield szerepében:
Windell Middlebrooks ✝ 1966-05-12 Fort Worth, Texas, USA - 2015-03-09
From Wikipedia, the free encyclopedia. Windell D. Middlebrooks is a American film and television actor, and alumnus of Sterling College in Sterling, Kansas. He earned an MFA in acting at the University of California, Irvine in 2004. Description above from the Wikipedia article Windell Middlebrooks, licensed under CC-BY-SA,full list of contributors on Wikipedia.
The Movie DB adatlap | IMDb adatlap
---
Ethan Gross szerepében:
Geoffrey Arend 1978-02-28 Manhattan, New York, USA
Born Feb. 28th, 1978 in Queens. Is of Pakistani and German decent. Married to Christina Hendricks (of Mad Men). Graduated from LaGuardia High School of Music and Arts in 1996. Attended both Carnegie Melon and Tisch (NYU) but never completed his bachelors.
The Movie DB adatlap | IMDb adatlap
---
---
Det. Tommy Sullivan szerepében:
Mark Valley 1964-12-24 Ogdensburg - New York - USA
From Wikipedia, the free encyclopedia Mark Thomas Valley (born December 24, 1964) is an American actor, best known for his role as Brad Chase on the TV drama Boston Legal. He was last seen on Fox's now-cancelled action drama Human Target.
The Movie DB adatlap | IMDb adatlap
---
---
Joan Hunt szerepében:
Joanna Cassidy 1945-08-02 Haddonfield, New Jersey, USA
Joanna Cassidy (born August 2, 1945) is an American film and television actress. She is known for her role replicant Zhora in the Ridley Scott's film Blade Runner (1982). She also has starred in films such as Under Fire, The Fourth Protocol, Who Framed Roger Rabbit, The Package, Where the Heart Is and Don't Tell Mom the Babysitter's Dead, Vampire in Brooklyn and Ghosts of Mars.
The Movie DB adatlap | IMDb adatlap
---