David Budd szerepében:
Richard Madden 1986-06-18 Elderslie, Renfrewshire, Scotland, UK
Richard Madden (born 18 June 1986) is a Scottish stage, film, and television actor, known for his work in theatre and for his roles in both film and television. Currently he is best known for his portrayal of Robb Stark in the fantasy TV series, Game of Thrones.
The Movie DB adatlap | IMDb adatlap
---
Julia Montague szerepében:
Keeley Hawes 1976-02-10 London, England, UK
Keeley Hawes is an English actress, born in London and educated at the Sylvia Young Theatre School. She began her career in a number of literary adaptations, including Our Mutual Friend (1998), Wives and Daughters (1999), Tipping the Velvet (2002), and The Canterbury Tales (2003). She portrayed Zoe Reynolds in the BBC espionage drama series Spooks from 2002 to 2004, followed by her co-lead performance as Alex Drake in Ashes to Ashes (2008–2010), for which she won a Glamour Award. She played leading roles in the 2010 revival of Upstairs, Downstairs, the limited series The Casual Vacancy (2015), The Missing (2016), and the ITV comedy-drama The Durrells (2016–2019). Hawes was nominated for the BAFTA TV Award for Best Actress for her performance in Jed Mercurio's police procedural Line of Duty as DI Lindsey Denton. She teamed again with Mercurio for the 2018 thriller Bodyguard in which she played Home Secretary Julia Montague. Hawes has also appeared in films, including Death at a Funeral (2007) and High-Rise (2015), and she provided the voice of Lara Croft in a series of Tomb Raider video games.
The Movie DB adatlap | IMDb adatlap
---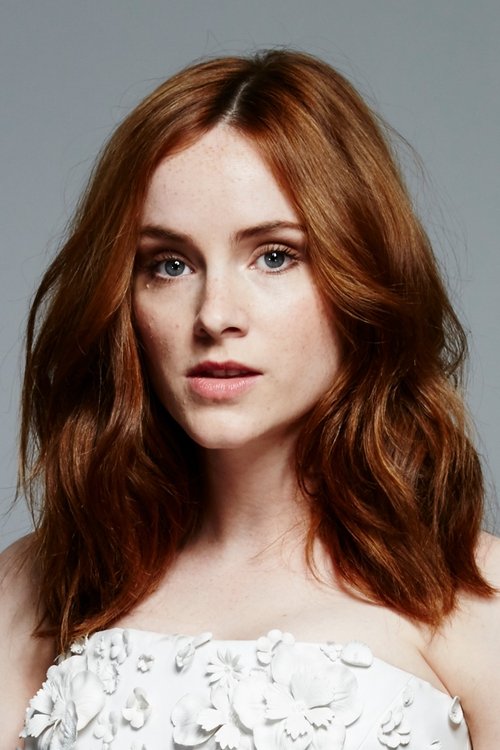 Vicky Budd szerepében:
Sophie Rundle 1988-04-21 Bournemouth, Dorset, England, UK
Sophie Rundle (born 21 April 1988) is a British actress. She is best known for portraying Ada Shelby in the BBC One historical crime drama television series Peaky Blinders, Ann Walker in BBC One and HBO's period drama Gentleman Jack, Vicky Budd in the BBC television series Bodyguard, code-breaker Lucy in the ITV drama series The Bletchley Circle and Labia in the British/American television sitcom Episodes. She also plays Alice in Sky One's 2017 drama Jamestown.
The Movie DB adatlap | IMDb adatlap
---
Anne Sampson szerepében:
Gina McKee 1964-04-14 Sunderland, Tyne and Wear, England, UK
Georgina "Gina" McKee (born 14 April 1964) is an English actress. She won the 1997 BAFTA TV Award for Best Actress for Our Friends in the North (1996), and earned subsequent nominations for The Lost Prince (2003) and The Street (2007). She also starred on television in The Forsyte Saga (2002) and as Caterina Sforza in The Borgias (2011). Her film appearances include Notting Hill (1999), and Phantom Thread (2017). Description above from the Wikipedia article Gina McKee, licensed under CC-BY-SA, full list of contributors on Wikipedia.
The Movie DB adatlap | IMDb adatlap
---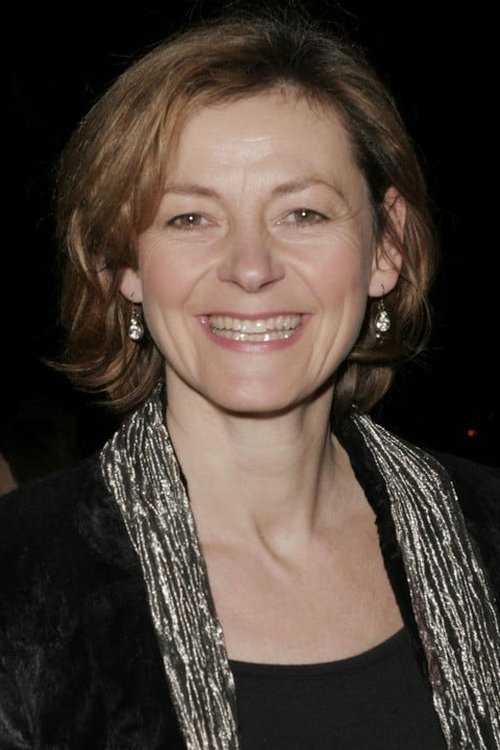 Lorraine Craddock szerepében:
Pippa Haywood 1961-05-06 Hatfield, Hertfordshire, England
Philippa "Pippa" Haywood is an English actress who trained at Bristol Old Vic Theatre School. Haywood was born in Hatfield, Hertfordshire. She has an extensive television career which includes portraying the much put-upon Helen Brittas in the BBC One comedy series The Brittas Empire (1991-1997), Julie Chadwick in the 2007 BBC Two comedy Fear, Stress & Anger and the hot-tempered, sex-mad human resources director Joanna Clore in Green Wing (2004-2006), for which she won the "best comedy female performance" award at the 2005 Rose d'Or television festival in Lucerne, Switzerland). She has also done many dramatic roles, including Jenny Thorne in the 1988 ITV drama serial The One Game, and Mrs. Upjohn in the 2008 Agatha Christie's Poirot episode "Cat Among the Pigeons". In 2002 Haywood was a guest star in the last episode of the first series of The Inspector Lynley Mysteries. In 2007 she played the role of Veronica Gray in the first episode of the second series of Lewis and also had a guest role in a 2009 episode of Kingdom, and portrayed the disgraced Miss Bunting in several episodes of the first series of Mr Selfridge (2013). Since 2012 she has played one of the lead roles, Harriet, on the BBC One drama Prisoners' Wives, and costarred as Detective Superintendent Julie Dodson on the ITV drama series Scott & Bailey. In 2015 she appeared in the BBC TV adaptation of E.F. Benson's Mapp and Lucia, as Susan Wyse. In 2015, Haywood took over the role of Helen Golightly in the long-running BBC Radio 4 comedy Clare in the Community. The character was previously played by Liza Tarbuck. Haywood has also worked in film and theatre. Recent stage credits include: House & Garden, Private Lives, A Midsummer Night's Dream, The Winter's Tale, Requiem and Landscape with Weapon at the National Theatre. She was then playing the lead role in Wanderlust at the Royal Court Jerwood Theatre Upstairs. On December 18th 2016 she starred in Midsomer Murders with Hugh Dennis.
The Movie DB adatlap | IMDb adatlap
---
---
Rob MacDonald szerepében:
Paul Ready Birmingham, England
Paul Ready is a British actor. He is known principally for his work on stage, but he has also appeared in television, radio and films. He received a commendation at the 2003 Ian Charleson Awards. In 2018, he played the role of Rob MacDonald in the BBC television series Bodyguard. Ready was born in Birmingham and growing up in the town of Harborne he attended King Edward VI Five Ways school within the city. He went on to train at London Academy of Music and Dramatic Art. At the age of 17, Ready played Romeo in the National Youth Theatre production of Romeo and Juliet at London's Bloomsbury Theatre, playing opposite Rosamund Pike who played Juliet. He is a regular at the National and Royal Court theaters. Recent appearances have included leading parts in Major Barbara and Saint Joan (both plays by George Bernard Shaw) and Time and the Conways. His West End credits include One Flew Over the Cuckoo's Nest which starred Christian Slater. Also appearing on television, Ready received notability in 2013 for appearing on the television show Utopia. In 2018, he feature as Henry Goodsir, one of the lead roles in The Terror, a 10-part series based on Dan Simmons' best-selling novel. Ready is married to actress and writer Michelle Terry. They have one daughter.
The Movie DB adatlap | IMDb adatlap
---
---
Louise Rayburn szerepében:
Nina Toussaint-White 1985-10-01 London, England, UK
Nina Toussaint-White (born 1985 is an English actress. She played Syd Chambers in 2009 in the BBC One soap EastEnders. She also played Angie Bailey, in the soap Emmerdale. Raised in Plumstead, south east London, Toussaint-White trained at the Italia Conti Academy of Theatre Arts Clapham on their three-year BA acting course. She made her professional debut in a 2007 episode of Casualty, followed by an appearance in The Bill, a year later. In 2009, Toussaint-White was offered the part of nurse Syd, a new love interest for Bradley Branning in EastEnders, making her first screen appearance in February 2009. She played this character until her departure in October 2009. She has also appeared in Primeval, and acted in several stage productions, including A Midsummer Night's Dream. Following her departure from EastEnders in 2009, Toussaint-White guest starred on the Doctor Who episode "Let's Kill Hitler" which aired on 27 August 2011. In February 2012 she appeared as Mattie Grace in Holby City. In March 2012, it was announced that Toussaint-White would appear opposite her ex-EastEnders co-star Lacey Turner in the ITV2 supernatural drama Switch. In 2015, Toussaint-White appeared as Tree in The Etienne Sisters at the Theatre Royal Stratford East. For this performance she was nominated for Best Performance in a Musical in the 2016 UK Theatre Awards alongside her co-cast members Allyson Ava-Brown and Jennifer Saayeng. In September 2016, Toussaint-White appeared as Jane alongside Dominic Cooper and Ophelia Lovibond in the revival of The Libertine by Stephen Jeffreys at the Theatre Royal Bath. - Wikipedia
The Movie DB adatlap | IMDb adatlap
---