Blue Bloods Színész- és szereplőlista
Frank Reagan szerepében:
Tom Selleck 1945-01-29 Detroit, Michigan, USA
Thomas William "Tom" Selleck (born January 29, 1945) is an American actor and film producer, best known for his starring role as Hawaii-based private investigator Thomas Magnum on the 1980s television show Magnum, P.I.. He also plays Jesse Stone in a series of made-for-TV movies based on the Robert B. Parker novels. In 2010, he appears as Commissioner Frank Reagan in the drama Blue Bloods on CBS. He has appeared extensively on television in roles such as Dr. Richard Burke on Friends and A.J. Cooper on Las Vegas. In addition to his series work, Selleck has appeared in more than fifty made for TV and general release movies, including Mr. Baseball, Quigley Down Under, Lassiter and his most successful movie release Three Men and a Baby, which was the highest grossing movie in 1987. From Wikipedia, the free encyclopedia
The Movie DB adatlap | IMDb adatlap
---
Danny Reagan szerepében:
Donnie Wahlberg 1969-08-17 Dorchester, Boston, Massachusetts, USA
Donald Edmond "Donnie" Wahlberg, Jr. (born August 17, 1969) is an American singer-songwriter, actor, film producer, and record producer. One of his siblings is actor Mark Wahlberg and he is married to comedian/actress Jenny McCarthy. He is a founding member of the popular 1980s and 1990s boy band New Kids on the Block. He's most known for his TV role as Det. Danny Reagan on Blue Bloods, for which he was nominated for a People's Choice Award for Favorite TV Crime Drama Actor in 2017. He's also known for his roles as Donnie on the sitcom Return of the Mac, Det. Horst Cali on The Kill Point, Paul Rader on Runaway, Det. Joel Stevens on Boomtown, Lt. C. Carwood Lipton on the award-winning miniseries Band of Brothers, and Chris Scott on Big Apple. Graham Yost, executive producer and writer of Boomtown, had worked with him in Band of Brothers and was so impressed by his performance that he wrote the role of Joel Stevens specifically for him. He's taken part in the reality shows Donnie Loves Jenny, Wahlburgers, Rock This Boat: New Kids on the Block, and The Masked Singer. He is narrator of HLN's true crime show Very Scary People. He is executive producer and narrator of the reality series Boston's Finest, in part produced by his company Donnie D. Productions. He's known for his film roles as Det. Eric Matthews in the Saw film series (starting in Saw II), Shane in Zookeeper, Det. Teddy Riley in Righteous Kill, Commander Burton in Annapolis, Douglas 'Duddits' Cavell in Dreamcatcher, and Vincent Grey in The Sixth Sense. He's also had roles in TV movies including The Taking of Pelham One Two Three (1998 TV movie), as well as Kings of South Beach, and Bunker Hill. As of 2011, he is the host of an internet radio show on Friday nights at 8 pm PST called "DDUB's R&B Back Rub" on Cherry Tree Radio.
The Movie DB adatlap | IMDb adatlap
---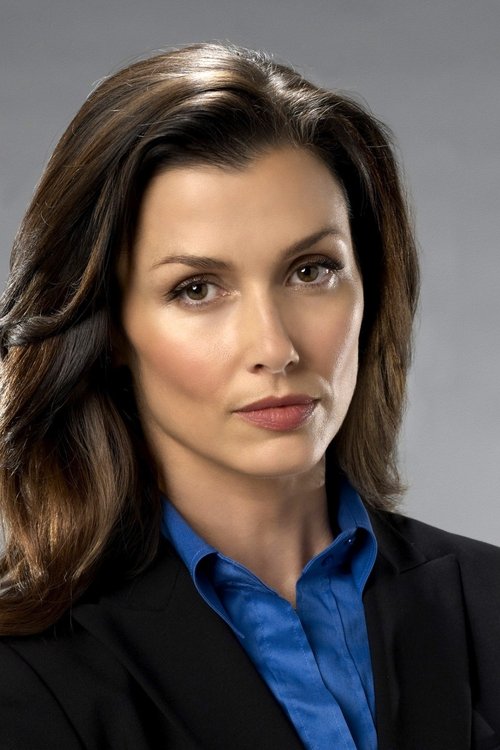 Erin Reagan-Boyle szerepében:
Bridget Moynahan 1971-04-28 Binghamton, New York, USA
Kathryn Bridget Moynahan (born April 28, 1971 height 5' 9½" (1,77 m)), best known as Bridget Moynahan, is an American model and actress. After graduating from Longmeadow High School in 1989, Moynahan pursued a career in modeling. She was signed by a modeling agency, which led her to appear in department store catalogs and the covers of widely known magazines. After doing television commercials, she began taking acting lessons, in order to change occupations. Moynahan made her television debut in a guest appearance in the comedy series Sex and the City in 1999, where she would later have a recurring role as the character Natasha. The following year, she made her feature film debut in Coyote Ugly. She was then cast in a supporting role in Serendipity (2001). Moynahan has appeared in an eclectic range of films, including the action film The Sum of All Fears (2002), spy thriller The Recruit (2003), the science-fiction movie I, Robot (2004), and the political thriller Lord of War (2005). Away from film, Moynahan starred in the ABC television series Six Degrees, which premiered in September 2006. The show, however, was not successful, as it was canceled after one season. Since then, she has returned to film, starring in low-budget features. Moynahan completed work in Elizabeth Allen's Ramona and Beezus, which was released in July 2010. Returning to television, Moynahan stars in the CBS drama Blue Bloods. In her personal life, Moynahan was in a three-year relationship with screenwriter Scott Rosenberg. She was then in a high-profile relationship with NFL quarterback Tom Brady from 2004 to 2006. In August 2007, she gave birth to Brady's son, John Edward Thomas.
The Movie DB adatlap | IMDb adatlap
---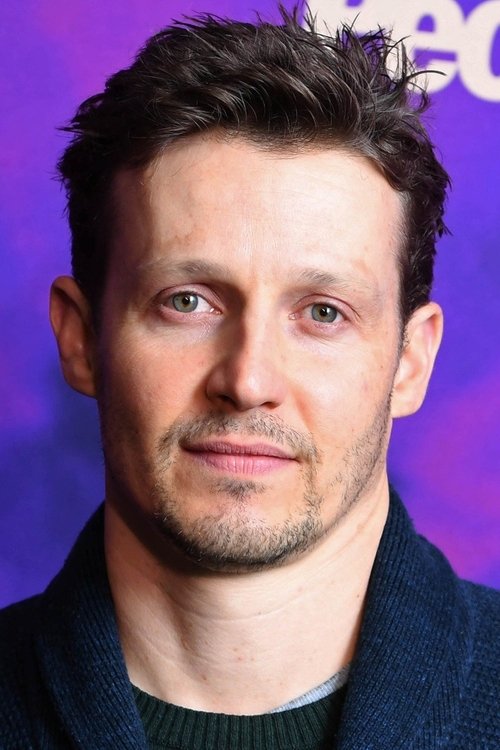 Jamie Reagan szerepében:
Will Estes 1978-10-21 Los Angeles, California, USA
Will Estes (born William Estes Nipper, October 21, 1978 in Los Angeles, California) is an American actor best known for his role as JJ Pryor, on the NBC drama American Dreams. In 2010, he joined the cast of Tom Selleck's new CBS police drama Blue Bloods. In the series, he plays Jamieson "Jamie" Reagan, a New York Police Department officer and the younger son of the fictional police commissioner, played by Selleck. Estes' break-out movie role was Seaman Ronald 'Rabbit' Parker on U-571. Early in his career, he did many commercials including Fruit of the Loom and numerous guest starring roles in shows like Highway to Heaven and Santa Barbara. Then he was chosen out of 700 other kids for the series The New Lassie. Since then he has had many starring roles in TV shows and he dabbled in the Music Video industry. He has appeared in Meat Loaf's video "Objects In The Rear View Mirror May Appear Closer Than They Are" (from Bat out of Hell II: Back into Hell) and was in Bon Jovi's video "It's My Life" with Shiri Appleby. In 2000, according to a 2005 Soap Talk interview, Jon Bon Jovi asked him to be in his music video after he worked with him on U-571. He did most of his own stunts in the video. So far, this has been one of his favorite career moments. Will had a leading role in the Fox show Reunion. The show followed six best friends over the course of 20 years, with each episode marking the next successive year. When the group meets up for their 20th high school reunion, one turns up dead at the end of the night. In late 2005 Fox announced that the series would be cancelled due to low ratings and the identity of the murderer would not be revealed. An upcoming project is a short movie Luz Del Mundo. He will be playing Jack Kerouac, a good friend of Neal Cassady. The movie is in post production and will be seen in future film festivals. It was written by Ty Roberts and David Trimble, directed by Ty Roberts and produced by Ryan McWhirter and John Pitts. He has also appeared in a couple photographs, in the books Hollywood Splash ISBN 1-57687-183-5 and Men Before 10 AM Too ISBN 1-57687-084-7. He was nominated 4 different times for one award, the Young Artist Awards for The New Lassie and Kirk.
The Movie DB adatlap | IMDb adatlap
---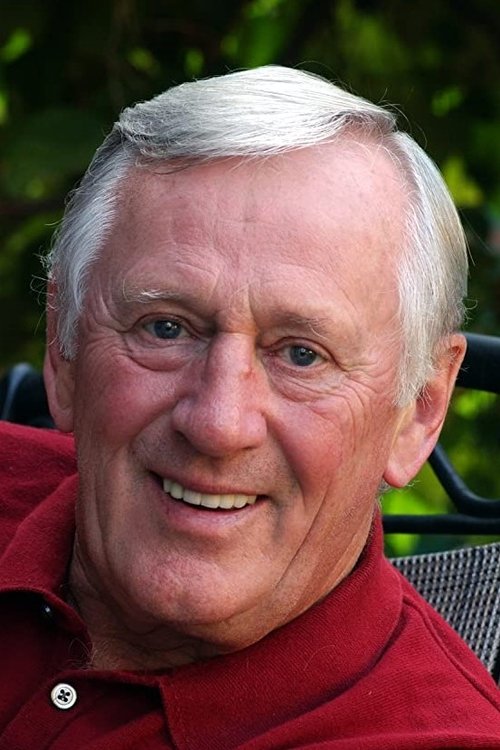 Henry Reagan szerepében:
Len Cariou 1939-09-30 Winnipeg, Manitoba, Canada
From Wikipedia, the free encyclopedia. Leonard Joseph "Len" Cariou (born September 30, 1939) is a Canadian actor, best known for his portrayal of Sweeney Todd in the original cast of Sweeney Todd, the Demon Barber of Fleet Street. He currently plays the patriarch in the multi-generational television series Blue Bloods on CBS.
The Movie DB adatlap | IMDb adatlap
---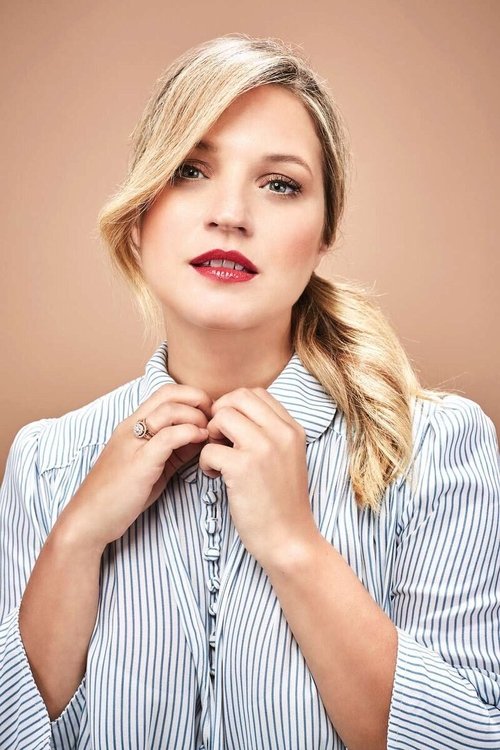 Eddie Reagan szerepében:
Vanessa Ray 1981-06-24 Livermore, California, USA
Vanessa Ray (born June 24, 1981) is an American actress and singer. She is known for her role on Pretty Little Liars, Suits, As the World Turns, and Blue Bloods.
The Movie DB adatlap | IMDb adatlap
---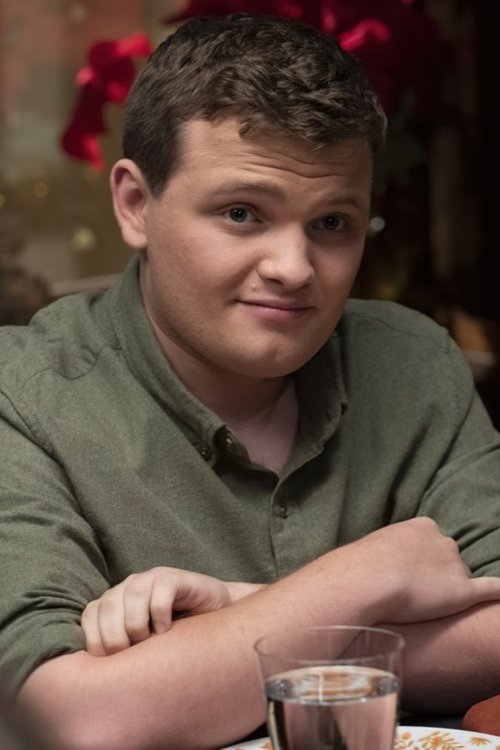 ---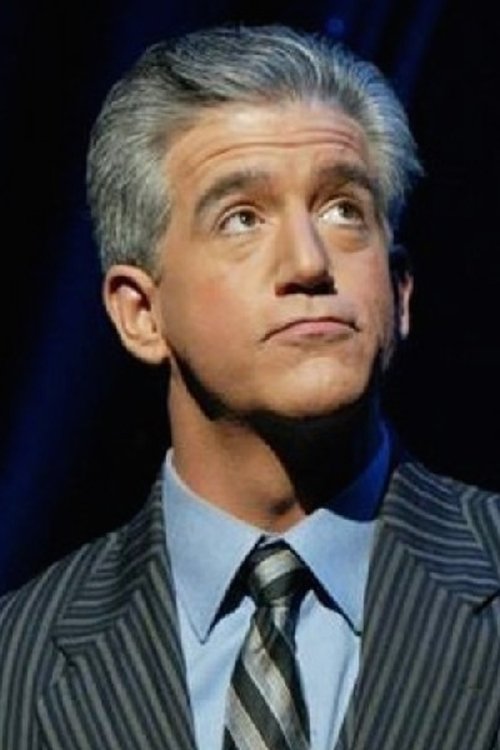 Garrett Moore szerepében:
Gregory Jbara 1961-09-28 Westland, Michigan, USA
Gregory Jbara is an American film, television and stage actor. Jbara was born in Nankin Township (now Westland), Michigan, the son of an advertising office manager and an insurance claims adjuster. He is of Lebanese and Irish descent.After graduating from Wayne Memorial High School in Wayne, Michigan, Jbara attended the University of Michigan from 1979 to 1981. He majored in Communication Studies and took classes in Theatre and Musical Theatre. He left Michigan to attend the Juilliard School's drama division (1982–1986, Group 15), where he received his Bachelor of Fine Arts degree. Both of Jbara's brothers also have careers in the entertainment industry. Mike, formerly President and CEO, WEA Corp., was named President of Alternative Distribution Alliance worldwide in June 2013. Brother Dan has made his career primarily as a reality show producer. Jbara also has a sister, Judy, who is Director of Client Relations for Beer Financial Group. Jbara originated the role of "Jackie Elliot" (known as "Dad") in the Broadway production of Billy Elliot the Musical, which opened on November 13, 2008. For his portrayal of "Dad" Jbara received the Outer Critics Circle, Drama Desk, and Tony awards for Best Featured Actor in a Musical during the 2008-2009 Broadway awards season.On May 5, 2005, Sardi's caricatures of Dirty Rotten Scoundrels stars Butz, Gleason, Jbara and Scott were unveiled in a ceremony hosted by fellow co-star Sara Gettelfinger. (Scoundrels star John Lithgow had already been caricatured at Sardi's.)In a 2008 Grand Rapids Press interview, Jbara (noting the importance of being caricatured at the landmark Broadway restaurant) said, "You don't remember a year later who won the Tonys, but that picture will be in Sardi's for the rest of my life."Jbara received the BackStageWest Garland 2000 Award for his performance in the West Coast premiere of George Furth's play, Precious Sons, co-starring Nora Dunn, Michael Malota, Ginger Williams and Adam Wylie.In 2006, Jbara received a Special Award from the New England Theatre Conference for his achievement in theatre. Jbara appeared as TV Land's on-camera spokesperson in eight different spots featuring three generations sitting on a couch: grandpa (William Severs), father/boomer (Jbara) and teenage son (Dylan Kepp). The spots focused, humorously, on the contrasts among those generations and were first shown on TV Land during the TV Land Awards broadcast on April 22, 2007. Gregory's most prominent TV roles to date are as Dan O'Keefe in the Fox/WB sitcom Grounded for Life (2002-05) and as NYPD Deputy Commissioner of Public Information Garrett Moore on the CBS drama Blue Bloods. From Wikipedia, the free encyclopedia
The Movie DB adatlap | IMDb adatlap
---
Sid Gormley szerepében:
Robert Clohessy 1958-06-10 Bronx, New York, USA
Robert Clohessy (born June 10, 1958) is an American actor, known for playing Correctional Officer Sean Murphy on the HBO drama Oz. He was also a cast member in the final season of Hill Street Blues. He has had recurring roles in the ABC daytime drama All My Children, Guiding Light, and appeared in the short lived Fox show New Amsterdam. He also played a semi-minor role in the film "Across the Universe", playing the part of Jude's long-lost father. He was also a series regular in short-lived shows such as Laurie Hill who at that time starred a then-unknown Ellen Degeneres. He played the role of "Mike" in the Broadway Roundabout Theatre Company revival of Pal Joey, from November 2008 through February 2009. He is currently seen on HBO's new show Boardwalk Empire.
The Movie DB adatlap | IMDb adatlap
---
Abigail Baker szerepében:
Abigail Hawk 1985-05-04 Chicago, Illinois, U.S.
Abigail Hawk is an American actress known for playing Samantha Bonner in the 1995 television series Reality Check, and best known for her recurring role as Detective Abigail Baker in Blue Bloods since 2010. Hawk won the Best Actress award at the 2017 Golden Door Film Festival for her performance in Almost Paris.
The Movie DB adatlap | IMDb adatlap
---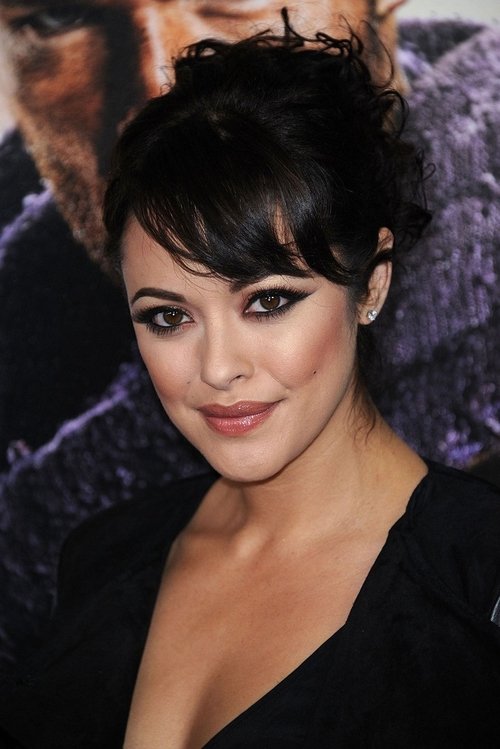 Maria Baez szerepében:
Marisa Ramirez 1977-09-15 Los Angeles, California, USA
From Wikipedia, the free encyclopedia. Marisa Carolina Ramirez ( height 5' 6" (1,68 m) born September 15, 1977) is an American actress. Ramirez attended an all-girls school in Alhambra, California at the Ramona Convent Secondary School. Her career began at age 13 when she was brought to the attention of a major L.A. modelling agency, which led to an international modeling career. Upon her return home, she transitioned into hosting and acting.Ramirez is known to TV audiences from starring roles on four prime time and two notable daytime series. Currently, she plays Detective Maria Baez on the fourth season of CBS's Blue Bloods and recurred as Officer Riley Dunn on ABC's Body of Proof. In 2011, she was a series regular on Lifetime's Against the Wall, playing Detective Lina Flores. Despite respectable ratings, the series was not renewed for a second season. Immediately prior to landing that role, Ramirez starred as Melitta on Starz's Spartacus: Gods of the Arena, which was filmed in New Zealand. After several guest appearances on Days of our Lives and The Bold and the Beautiful, Ramirez finally got her big break in July 2000, when she was cast in the contract role of supermodel Gia Campbell on General Hospital. She left this role in December 2002 to star in the short-lived ABC drama, Miracles. During her time on GH, she was nominated for ALMA and NAACP Awards. In April 2006, she joined the cast of The Young and the Restless as Jabot Cosmetics public relations consultant Carmen Mesta for five months. The character of Carmen was killed off. Ramirez briefly returned to the show in early 2007 as Carmen's cousin, Ines Vargas. Shortly after, she moved to Colombia to film the Fox summer series Mental, opposite Chris Vance and Annabella Sciorra. She married Nathan Lavezoli on September 22, 2002. The couple divorced in November 2011.
The Movie DB adatlap | IMDb adatlap
---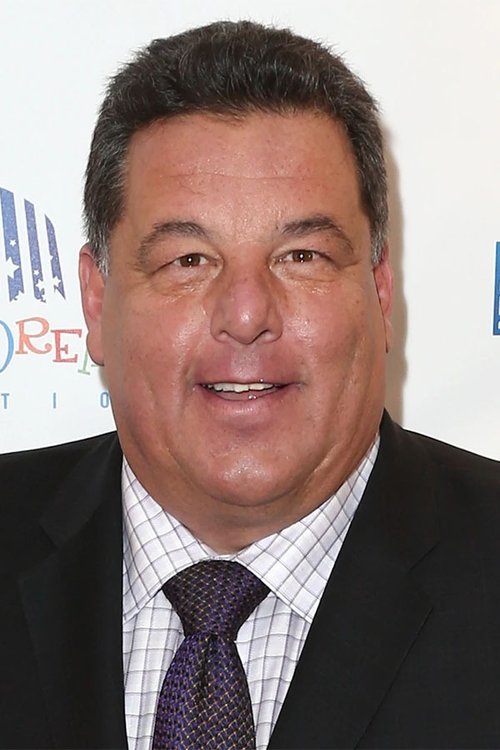 Anthony Abetemarco szerepében:
Steve Schirripa 1957-09-03 Bensonhurst, Brooklyn, New York City, New York, USA
From Wikipedia, the free encyclopedia Steven Ralph Schirripa (/ʃɪˈrɪpə/ shirr-IP-ə; born September 3, 1957) is an American actor. He is best known for portraying Bobby Baccalieri on The Sopranos, Leo Boykewich on The Secret Life of the American Teenager, and Detective Anthony Abetemarco on Blue Bloods. Schirripa is host of two Investigation Discovery series: Karma's A B*tch! and Nothing Personal. He is the voice of Roberto in the Open Season film series.
The Movie DB adatlap | IMDb adatlap