7.4 IMDb
The terrible cries of tortured traitors have given the Tower of London a particularly grisly place in the history of the capital of England. Brave a trip to the Tower with investigator Joe Crowley and Tudor historian Dr. Suzannah Lipscomb, in the Bloody Tales of the Tower, as this gruesome series explores its infamous blood-spattered past.
For more than 900 years, the Tower of London has dominated the city's skyline - symbolizing gruesome executions, notorious prisoners and absolute royal supremacy to the masses. But how much of that extraordinary history is based on legend and how horrific would it have been to await your grisly fate inside the walls of this powerful fortress? Bloody Tales of the Tower will challenge the public assumptions and myths surrounding the iconic Tower of London and will use original historical sources to shed new light on fascinating individual cases.
2012
04.16.
18:00
1×1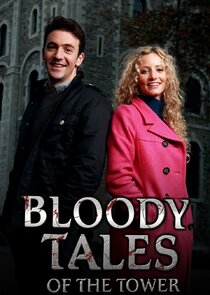 Epizód adatlap | SorozatJunkie | IMDb | Hozzászólások (0) |
All executions at the Tower and nearby Tower Hill were horrific, but a particularly unpleasant end awaited those who betrayed the Crown. In the first episode discover the contrasting fates of three very different traitors, including the case of the last person killed at the Tower by firing squad.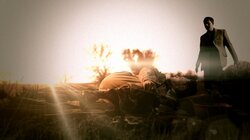 2012
04.24.
18:00
1×2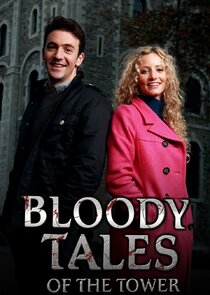 Epizód adatlap | SorozatJunkie | IMDb | Hozzászólások (0) |
Despite its reputation as the home of expert execution, accounts of the time suggest that being put to death in the Tower could be a messy business. Was it a faulty axe or executioner's anxiety which caused the botched beheading of the Duke of Monmouth, who finally lost his head at the fifth blow?!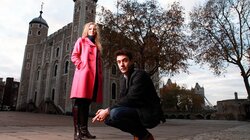 2012
04.30.
18:00
1×3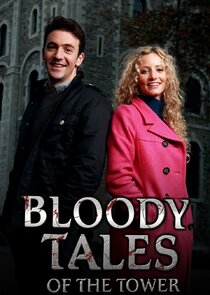 Epizód adatlap | SorozatJunkie | IMDb | Hozzászólások (0) |
Some say love is a losing game - and in the reign of Henry VIII, the stakes were higher than ever as Anne Boleyn and Katherine Howard found to their peril. Examine how two of the promiscuous monarch's wives lost their lives in the Tower following accusations of amorous affairs. Were they victims of a cruel conspiracy?