Heron (voice) szerepében:
Derek Phillips 1976-04-18 Miami, Florida, USA
Film and stage actor Derek Phillips was born in Miami, Florida on April 18, 1976, and attended Baylor University where he received a BFA in acting. Upon graduation Derek moved to New York and began acting professionally in both television and regional theatre performing throughout the country in numerous plays including "The Winter's Tale" (Baltimore Center Stage), "Of Mice and Men" (Dallas Theater Center), "The Glass Menagerie" (Virginia Stage Company), and "King o' The Moon" (Capital Repertory Theatre). After years of regional theatre and recurring roles on "The Guiding Light", "As the World Turns", and "All My Children" Derek finally got his break playing the emotionally charged role of Billy Riggins on the critically acclaimed NBC television show "Friday Night Lights." Derek is also an associate producer, assistant director and resident actor for the award-winning, ensemble based theatre company Second Thought Theatre, where he has performed as an actor in the regional premiere of Eric Bogosian's "Humpty Dumpty", Douglas Post's "Earth and Sky", and the world premiere of Steven Walters "Pluck the Day."
The Movie DB adatlap | IMDb adatlap
---
Zeus (voice) szerepében:
Jason O'Mara 1972-08-06 Dublin, Ireland
Jason O'Mara (born August 6, 1972) is an Irish actor. He has starred in the American television network dramas In Justice, Life on Mars, Terra Nova and Vegas. He is also known for voicing DC Comics' superhero Batman in the animated films Son of Batman, Batman vs. Robin, and Batman: Bad Blood as well as Justice League: War and Justice League: Throne of Atlantis. Description above from the Wikipedia Jason O'Mara licensed under CC-BY-SA, full list of contributors on Wikipedia.
The Movie DB adatlap | IMDb adatlap
---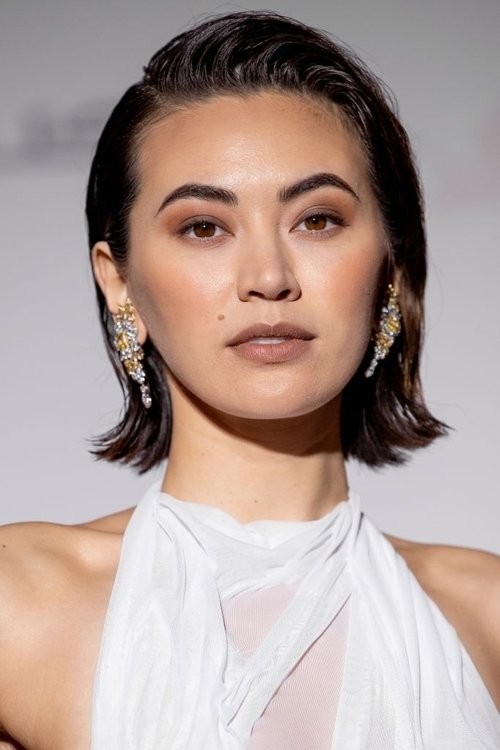 Alexia (voice) szerepében:
Jessica Henwick 1992-08-30 Surrey, England, UK
Jessica Yu Li Henwick (玉李) (born 30 August 1992) is an English actress. She is the first actress of East Asian descent to play the lead role in a British television series, having starred in the children's show Spirit Warriors. She is also known for her roles as Nymeria Sand in HBO series Game of Thrones, X-wing pilot Jessika Pava in the 2015 film Star Wars: The Force Awakens, and Colleen Wing in the Marvel Cinematic Universe, making her debut in the Netflix television series Iron Fist.
The Movie DB adatlap | IMDb adatlap
---
Hera (voice) szerepében:
Claudia Christian 1965-08-10 Glendale, California, USA
Claudia Christian is an American actress born on August 10, 1965, in Glendale, California. Her family moved to Connecticut some afterwards. At age five, she was bitten by the acting bug when she played a Native American in a school play. After her family returned to California, she graduated high school at 16, and set out to start her acting career. She worked in a coffee house and then at a clothing store for two years before landing her first acting role on the soap "Dallas" (1978). In her next appearance, she played Kara in the television movie, Calendar Girl Murders (1984) (TV). Her big break came when she landed the part of "Susan Ivanova" on the science-fiction series "Babylon 5" (1994).
The Movie DB adatlap | IMDb adatlap
---
Seraphim (voice) szerepében:
Elias Toufexis 1975-10-27 Montreal, Quebec, Canada
Elias Toufexis is a Greek-Canadian actor in television, film, theater, voice and performance capture. He has played dozens of major characters on television, most notably in the Science Fiction and Fantasy genres. His career in the world of voice-over and performance capture is extensive with multiple performance capture roles in films, TV shows and video-games and voice-overs in animations and commercials. He lives in Los Angeles, California.
The Movie DB adatlap | IMDb adatlap