John Rayburn szerepében:
Kyle Chandler 1965-09-17 Buffalo, New York, USA
Kyle Martin Chandler (born September 17, 1965) is an American film and television actor best known for his roles in the television shows Early Edition as Gary Hobson and as Eric Taylor in Friday Night Lights. Description above from the Wikipedia article Kyle Chandler, licensed under CC-BY-SA, full list of contributors on Wikipedia.
The Movie DB adatlap | IMDb adatlap
---
Meg Rayburn szerepében:
Linda Cardellini 1975-06-25 Redwood City, California, USA
Linda Edna Cardellini (born June 25, 1975) is an American actress. In television, she is known for her leading roles in the teen drama Freaks and Geeks (1999–2000), the medical drama ER (2003–09), the drama thriller Bloodline (2015–17), and the tragicomedy Dead to Me (2019–present), the latter of which earned her a nomination for the Primetime Emmy Award for Outstanding Lead Actress in a Comedy Series. She also guest starred in the period drama Mad Men (2013–15), for which she received a Primetime Emmy Award nomination. Her voice work includes the animated series Scooby-Doo! Mystery Incorporated (2010–13), Regular Show (2012–15), Gravity Falls (2012–16), and Sanjay and Craig (2013–16). In film, Cardellini is best known for her portrayal of Velma Dinkley in Scooby-Doo (2002) and its sequel Scooby-Doo 2: Monsters Unleashed (2004), and her supporting roles in Legally Blonde (2001), Brokeback Mountain (2005), Grandma's Boy (2006), Kill the Irishman (2011), Avengers: Age of Ultron (2015), The Founder (2016), Green Book, A Simple Favor (both 2018), and Avengers: Endgame (2019). She also starred in the drama Return (2011), earning an Independent Spirit Award for Best Female Lead nomination, the comedies Daddy's Home (2015) and Daddy's Home 2 (2017), and the horror film The Curse of La Llorona (2019). Description above from the Wikipedia article Linda Cardellini, licensed under CC-BY-SA, full list of contributors on Wikipedia.
The Movie DB adatlap | IMDb adatlap
---
---
Eric O'Bannon szerepében:
Jamie McShane 1964-07-18 Saddle River, New Jersey, USA
Jamie McShane is an American actor best known for his roles on Sons of Anarchy, Southland, and Bloodline, and as Agent Jackson in the Marvel Cinematic Universe (MCU) films Thor (2011) and The Avengers (2012). In 2021, he appeared in the crime television series CSI: Vegas. In 2022, he played Det. Lankford in the Netflix series, The Lincoln Lawyer, and Sheriff Galpin in Wednesday (TV series).
The Movie DB adatlap | IMDb adatlap
---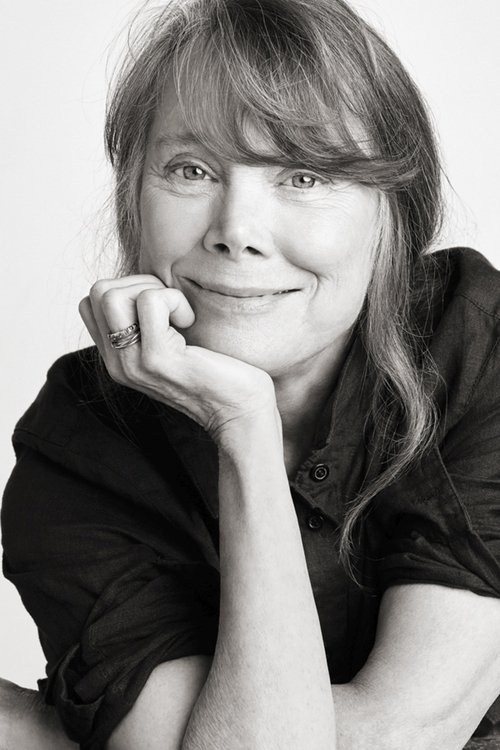 Sally Rayburn szerepében:
Sissy Spacek 1949-12-25 Quitman, Texas, USA
Mary Elizabeth Spacek (born December 25, 1949) is an American actress and singer. She is the recipient of numerous accolades, including an Academy Award, three Golden Globe Awards, a Screen Actors Guild Award, and nominations for four British Academy Film Awards, three Primetime Emmy Awards, and a Grammy Award. Spacek was honored with a star on the Hollywood Walk of Fame in 2011. Born and raised in Texas, Spacek initially aspired to a career as a recording artist. In 1968, at age 18, she recorded a single, "John, You Went Too Far This Time," under the name Rainbo. Spacek began her professional acting career in the early 1970s, making her debut as an extra in Andy Warhol's Women in Revolt (1971). Her breakout role came with Terrence Malick's influential crime film Badlands (1973), which earned her a nomination for the British Academy Film Award for Most Promising Newcomer to Leading Film Roles. She rose to international prominence with her portrayal of Carrie White in Brian De Palma's horror film Carrie (1976), for which she received her first nomination for the Academy Award for Best Actress. After appearing in the acclaimed films Welcome to L.A. (1976) and Robert Altman's 3 Women (1977), Spacek won the Academy Award for Best Actress for her portrayal of Loretta Lynn in the biographical musical film Coal Miner's Daughter (1980). Spacek's other Oscar-nominated roles include Missing (1982), The River (1984), Crimes of the Heart (1986), and In the Bedroom (2001). Her other prominent films include Raggedy Man (1981), JFK (1991), Affliction (1997), The Straight Story (1999), Tuck Everlasting (2002), Nine Lives (2005), North Country (2005), Four Christmases (2008), Get Low (2010), The Help (2011), and The Old Man & the Gun (2018). She received Primetime Emmy Award nominations for the television films The Good Old Boys (1995) and Last Call (2002), and for her guest role on the HBO drama series Big Love (2011). She portrayed matriarch Sally Rayburn on the Netflix drama thriller series Bloodline (2015–2017), Ruth Deaver on the Hulu psychological horror series Castle Rock (2018), and Ellen Bergman on the Amazon Prime Video psychological thriller series Homecoming (2018). Spacek has also ventured into music, and recorded vocals for the soundtrack album of Coal Miner's Daughter, which peaked at number two on the Billboard Top Country Albums Chart and garnered her a nomination for the Grammy Award for Best Female Country Vocal Performance. She also released a studio album, Hangin' Up My Heart (1983), which was critically well-received and peaked at number 17 on Billboard Top Country Albums chart.
The Movie DB adatlap | IMDb adatlap
---
Roy Gilbert szerepében:
Beau Bridges 1941-12-09 Hollywood, California, USA
Lloyd Vernet "Beau" Bridges (born December 9, 1941) is an American actor and director. He is a three-time Emmy, two-time Golden Globe and one-time Grammy Award winner, as well as a two-time Screen Actors Guild Award nominee. He was awarded a star on the Hollywood Walk of Fame on April 7, 2003, for his contributions to the television industry. He is the son of actor Lloyd Bridges and elder brother of fellow actor Jeff Bridges. In 1948, he had an uncredited role in Force of Evil, and No Minor Vices, while in 1949, he played in the film The Red Pony. In the 1962–1963 television season, he and his brother, Jeff, appeared on their father's series, The Lloyd Bridges Show. He appeared in other television series too, including National Velvet (1962), The Fugitive (1963), Bonanza (1967), Mr. Novak (1963), and The Loner (1966). He appeared in such feature films during that time as The Landlord (1970), The Other Side of the Mountain (1975), Greased Lightning (1977), Norma Rae (1979), Heart Like a Wheel (1983), and The Hotel New Hampshire (1984). In 1989, in perhaps his best-known role, he starred in The Fabulous Baker Boys. In the 1993–94 television season, he appeared with his father in the 15-episode series Harts of the West. In 1998, he starred as Judge Bob Gibbs in the one-season Maximum Bob on ABC. He had a recurring role in the Showtime series Beggars and Choosers (1999–2000). In 2001, he guest-starred as Daniel McFarland, in two episodes in Will & Grace. From 2002 to 2003, he took on the role of Senator Tom Gage in The Agency. In January 2005, he was cast as Major General Hank Landry in Stargate SG-1. He also played the character in five episodes of the spin-off series Stargate Atlantis, as well as the two direct to DVD films Stargate: The Ark of Truth and Stargate: Continuum, both in 2008. In 2005, he guest-starred as Carl Hickey in My Name Is Earl; later, his character became recurring. He received a 2007 Emmy Award nomination for his performance. In 2009, he guest-starred as Eli Scruggs on the 100th episode of Desperate Housewives and received an Emmy Award nomination for his performance. In 2011, he guest-starred in Brothers and Sisters, and in Franklin & Bash. In 2012, he took on the role of J.B. Biggley in the hit revival of the Broadway musical How to Succeed in Business Without Really Trying. In 2013, he became a major character on the CBS television show The Millers. He has had several roles in movies since then including Underdog Kids (2015), and Lawless Range (2016). He has also had guest roles on the shows Masters of Sex (2013–2016) and Code Black (2016). Description above is from the Wikipedia article Beau Bridges, licensed under CC-BY-SA, full list of contributors on Wikipedia.
The Movie DB adatlap | IMDb adatlap
---
Chelsea O'Bannon szerepében:
Chloë Sevigny 1974-11-18 Springfield, Massachusetts, USA
Chloë Stevens Sevigny (born November 18, 1974) is an American film actress, fashion designer and former model. Sevigny became known for her broad fashion career in the mid-1990s, both for modeling and for her work at New York's Sassy magazine, which labeled her the new "it girl" at the time, garnering her attention within New York's fashion scene. Sevigny made her film debut with a leading role in the controversial Larry Clark film Kids (1995), which led to an Independent Spirit Award nomination for her performance. A long line of roles in generally well-received independent and often avant-garde films throughout the decade established Sevigny's reputation as an indie film queen. It was not until 1999 that Sevigny gained serious critical and commercial recognition for her first mainstream role in Boys Don't Cry, for which she received Academy Award and Golden Globe nominations for Best Supporting Actress. Sevigny has continued acting in mostly independent art house films, such as American Psycho (2000), Party Monster (2003), The Brown Bunny (2003) and Dogville (2003). In 2006, Sevigny gained a leading role in the HBO television series Big Love, for which she received a Golden Globe for Best Supporting Actress in 2010. Additionally, Sevigny has two Off-Broadway theatre credits, and has starred in several music videos. She has also designed several wardrobe collections, most recently with Manhattan's Opening Ceremony boutique.
The Movie DB adatlap | IMDb adatlap