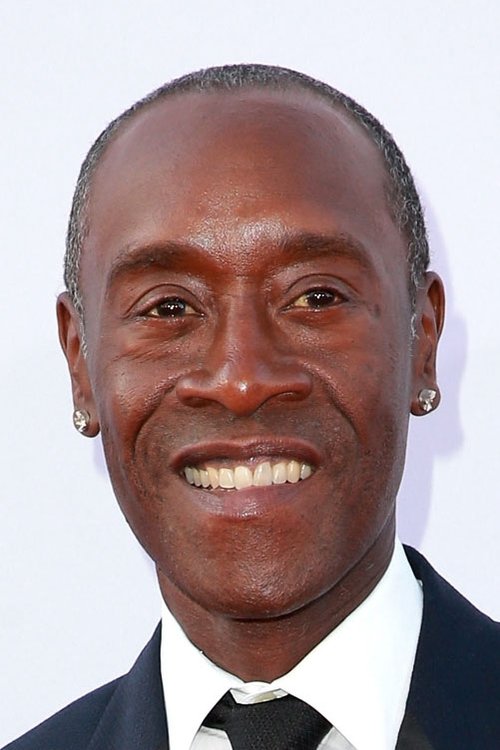 Maurice 'Mo' Monroe szerepében:
Don Cheadle 1964-11-29 Kansas City, Missouri, USA
Donald Frank Cheadle Jr. is an American actor, author, director, producer and writer. Following early roles in Hamburger Hill (1987), and as the gangster "Rocket" in the film Colors (1988), he built his career in the 1990s with roles in Devil in a Blue Dress (1995), Rosewood (1997), and Boogie Nights (1997). His collaboration with director Steven Soderbergh resulted in the films Out of Sight (1998), Traffic (2000), and The Ocean's Trilogy (2001–2007). He was nominated for an Academy Award for Best Actor for his lead role as Rwandan hotel manager Paul Rusesabagina in the historical genocide drama film Hotel Rwanda (2004). From 2012 to 2016, he starred as Marty Kaan on the Showtime comedy series House of Lies; he won a Golden Globe Award in 2013 for the role. Since 2019, he has starred as Maurice Monroe in the Showtime series Black Monday, a role which earned him a Primetime Emmy Award nomination in 2019. He extended his global recognition with his role as the superhero War Machine in the Marvel Cinematic Universe, replacing Terrence Howard, appearing in Iron Man 2 (2010), Iron Man 3 (2013), Avengers: Age of Ultron (2015), Captain America: Civil War (2016), Avengers: Infinity War (2018), Captain Marvel (2019), and Avengers: Endgame (2019).
The Movie DB adatlap | IMDb adatlap
---
Blair Pfaff szerepében:
Andrew Rannells 1978-08-23 Omaha, Nebraska, USA
Andrew Scott Rannells was born on August 23, 1978 in the city of Omaha (Nebraska), in the United States. He studied in the Creighton Preparatory School in his hometown, and after finishing secondary, briefly attended Marymount Manhattan College. Throughout his career, Rannells won a Grammy Award and was nominated for the Tony Awards. He is known for his portrayal as Elder Price in the 2011 Broadway musical "The Book of Mormon", for which he received a nomination for the Tony Award for Best Performance by a Leading Actor in a Musical. He won the 2012 Grammy Award for Best Musical Theater Album as a featured soloist on the musical's original Broadway cast recording. His other credits on Broadway include the works of "Jersey Boys" as Bob Gaudio and "Hairspray", as Link Larkin. Andrew began his career in film and television in the mid-90's, developed primarily as a voice artist. Between the numerous animated series in which he has worked, titles are counted as "Street Sharks", "One Piece", "Yugio: Duel Monsters", "Yu-Gi-Oh!", "Liberty's Kids: Est. 1776", "Shaman Kingu," Kakutou ryouri densetsu bistro recipe", " Cubix, "Sonic X", Robots for Everyone", "Pokémon" and" Shukan Pok mon hosokyoku ". Rannells played the role of Elijah Krantz on the HBO series "Girls" and had the leading role of Bryan Buckley in the NBC series "The New Normal". Andrew also filmed some feature films - he had a brief participation in "Sex and the City 2" (2010), and a role of starring in the comedy starring Kirsten Dunst, "Bachelorette" (2012). In 2014, Rannells filled in as a replacement for Hedwig in the rock musical "Hedwig and the Angry Inch". A year later, Rannells briefly played the role of King George III in the hit Broadway musical "Hamilton". He soon secured the role of Whizzer Brown in the Broadway revival of "Falsettos", directed by James Lapine. In 2018, Rannells portrayed the role of Larry in the Broadway musical "The Boys in the Band", alongside other notable actors. He is currently playing the role of Blair Pfaff in the American comedy series "Black Monday" on Showtime.
The Movie DB adatlap | IMDb adatlap
---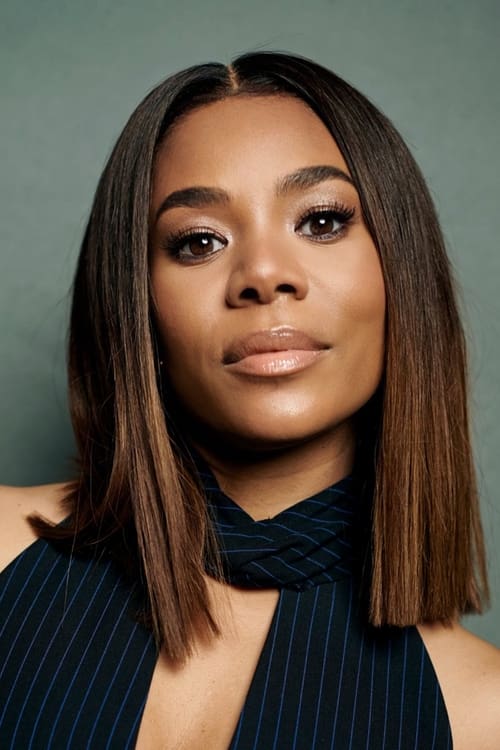 Dawn Darcy szerepében:
Regina Hall 1970-12-12 Washington, District of Columbia, USA
An American actress and comedian. She is best known for her multiple leading roles in Girls Trip (2017), Little (2019) and Shaft (2019). Hall, who was an English major in college and studied journalism in graduate school, envisioned a career as a journalist, but ventured into acting in her late twenties. Courtesy Wikipedia®
The Movie DB adatlap | IMDb adatlap
---
Keith Shankar szerepében:
Paul Scheer 1976-01-31 Huntington, New York, USA
Paul Christian Scheer (born January 31, 1976) is an American actor, comedian, writer, producer and director.
The Movie DB adatlap | IMDb adatlap
---
Tiffany 'Tiff' Georgina szerepében:
Casey Wilson 1980-10-24 Alexandria, Virginia, USA
Cathryn Rose "Casey" Wilson (born October 24, 1980) is an American actress, comedienne and screenwriter. She was a cast member on Saturday Night Live from 2008–2009 and currently stars as Penny Hartz in the ABC comedy series Happy Endings. Description above from the Wikipedia article Casey Wilson, licensed under CC-BY-SA, full list of contributors on Wikipedia.
The Movie DB adatlap | IMDb adatlap