Blackadder Színész- és szereplőlista
Captain Edmund Blackadder szerepében:
Rowan Atkinson 1955-01-06 Consett, County Durham, UK
Rowan Sebastian Atkinson CBE, is an English comedian, screenwriter, and actor. He is most famous for his work on the satirical sketch comedy show Not The Nine O'Clock News, and the sitcoms Blackadder, Mr. Bean, and The Thin Blue Line. He has been listed in The Observer as one of the 50 funniest actors in British comedy, and amongst the top 50 comedy actors ever in a 2005 poll of fellow comedians. Atkinson was born in Consett, County Durham, England. The youngest of four brothers, his parents were Eric Atkinson, a farmer and company director, and Ella May (née Bainbridge), who married on 29 June 1945. His three older brothers are Paul, who died as an infant; Rodney, a Eurosceptic economist who narrowly lost the UK Independence Party leadership election in 2000 and Rupert. Description above from the Wikipedia article Rowan Atkinson, licensed under CC-BY-SA, full list of contributors on Wikipedia.
The Movie DB adatlap | IMDb adatlap
---
Private S. Baldrick szerepében:
Tony Robinson 1946-08-15 Homerton, London, UK
Sir Anthony Robinson is an English actor, comedian, author, presenter and political activist. He played Baldrick in the BBC television series Blackadder and has hosted several historical documentaries including the Channel 4 programmes Time Team and The Worst Jobs in History.
The Movie DB adatlap | IMDb adatlap
---
Lieutenant The Honourable George Colthurst St. Barleigh szerepében:
Hugh Laurie 1959-06-11 Oxford, England, UK
James Hugh Calum Laurie CBE is an English actor, director, singer, musician, comedian, and author. He is known for portraying the title character on the Fox medical drama series House (2004–2012), for which he received two Golden Globe Awards and nominations for numerous other awards. He was listed in the 2011 Guinness World Records as the most watched leading man on television and was one of the highest-paid actors in a television drama, earning £250,000 ($409,000) per episode of House. His other television credits include arms dealer Richard Onslow Roper in the miniseries The Night Manager (2016), for which he won his third Golden Globe Award, and Senator Tom James in the HBO sitcom Veep (2012–2019), for which he received his 10th Emmy Award nomination. Forced to abandon rowing during a bout of glandular fever, he joined the Cambridge Footlights, a university dramatic club that has produced many well-known actors and comedians. There he met Emma Thompson, with whom he had a romantic relationship, which later ended yet they remain good friends. She introduced him to his future comedy partner, Stephen Fry. Laurie, Fry and Thompson later parodied themselves as the University Challenge representatives of "Footlights College, Oxbridge" in "Bambi", an episode of The Young Ones, with the series' co-writer Ben Elton completing their team.
The Movie DB adatlap | IMDb adatlap
---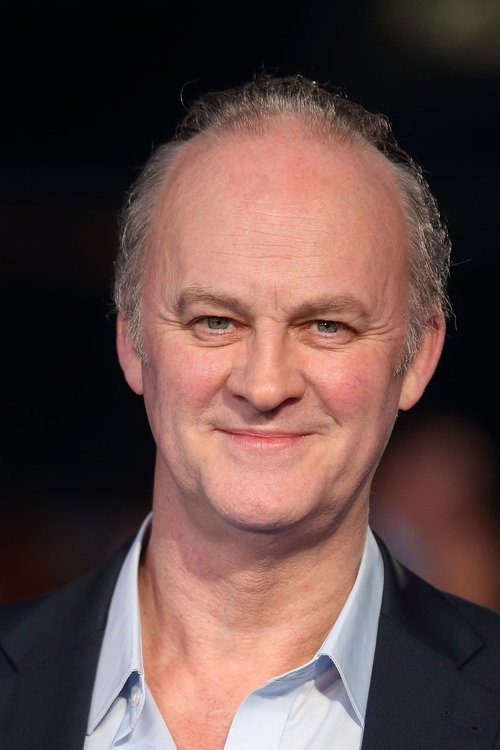 Captain Kevin Darling szerepében:
Tim McInnerny 1956-09-18 Cheadle Hulme, Cheshire, England, UK
Tim McInnerny ( born 18 September 1956) is an English actor. He is known for his role as Percy in Blackadder and Blackadder II, and as Captain Darling in Blackadder Goes Forth; he did not reprise his role as Percy in Blackadder the Third due to a fear of being typecast. A guest appearance in series three, however, makes him the only person other than Rowan Atkinson and Tony Robinson to appear in all four series of Blackadder and also appearing in the one-off special Blackadder: Back & Forth. He has also appeared in Spooks and the Doctor Who story "Planet of the Ood". Description above from the Wikipedia article Tim McInnerny, licensed under CC-BY-SA, full list of contributors on Wikipedia.
The Movie DB adatlap | IMDb adatlap
---
General Sir Anthony Cecil Hogmanay Melchett szerepében:
Stephen Fry 1957-08-24 Hampstead, London, England, UK
Stephen John Fry is an English actor, screenwriter, author, playwright, journalist, poet, comedian, television presenter and film director, and a director of Norwich City Football Club. He first came to attention in the 1981 Cambridge Footlights Revue presentation "The Cellar Tapes", which also included Hugh Laurie, Emma Thompson and Tony Slattery. With Hugh Laurie, as the comedy double act Fry and Laurie, he co-wrote and co-starred in A Bit of Fry & Laurie, and the duo also played the title roles in Jeeves and Wooster. As a solo actor, Fry played the lead in the film Wilde, was Melchett in the BBC television series Blackadder, starred as the title character Peter Kingdom in the ITV series Kingdom, and is the host of the quiz show QI. He also presented a 2008 television series Stephen Fry in America, which saw him travelling across all 50 U.S. states in six episodes. Fry has a recurring guest role as Dr. Gordon Wyatt on the Fox crime series Bones. Apart from his work in television, Fry has contributed columns and articles for newspapers and magazines, and has written four novels and two volumes of autobiography, Moab Is My Washpot and The Fry Chronicles. He also appears frequently on BBC Radio 4, starring in the comedy series Absolute Power, being a frequent guest on panel games such as Just a Minute, and acting as chairman for I'm Sorry I Haven't a Clue, where he was one of a trio of hosts who succeeded the late Humphrey Lyttelton. Fry is also known in the UK for his audiobook recordings, including as reader for all seven Harry Potter novels.
The Movie DB adatlap | IMDb adatlap