Big Mouth Színész- és szereplőlista
Nick Birch / Maury the Hormone Monster / Coach Steve (voice) szerepében:
Nick Kroll 1978-06-05 Rye, New York, U.S.
Nick Kroll (born June 5, 1978) is an American actor, comedian, writer, and producer. He is best known for his role as Rodney Ruxin in the FX/FXX comedy series The League, and for creating and starring in the Comedy Central series Kroll Show. He has had supporting roles in films such as I Love You, Man, Date Night, Get Him to the Greek, Dinner for Shmucks, and A Good Old Fashioned Orgy and more prominent roles in films such as Adult Beginners, Joshy, My Blind Brother, Sausage Party, and Loving.
The Movie DB adatlap | IMDb adatlap
---
Andrew Glouberman (voice) szerepében:
John Mulaney 1982-08-26 Chicago, Illinois, USA
John Edmund Mulaney is an American stand-up comedian, actor, writer, producer born 26th of August, 1982. He is best known for his work as a writer on Saturday Night Live and his standup specials: The Top Part, New In Town, The Comeback Kid, Kid Gorgeous At Radio City and Baby J.
The Movie DB adatlap | IMDb adatlap
---
Jessi Glaser (voice) szerepében:
Jessi Klein 1975-08-17 New York, New York, USA
Jessi Ruth Klein is an American comedy writer and stand-up comic based out of New York City. Klein has regularly appeared on shows such as The Showbiz Show with David Spade and VH1's Best Week Ever and has performed stand-up on Comedy Central's Premium Blend.
The Movie DB adatlap | IMDb adatlap
Sleepwalk with Me
film
TMDb
---
Jay Bilzerian (voice) szerepében:
Jason Mantzoukas 1972-12-18 Nahant, Massachusetts, USA
Jeffrey Characterwheaties (known professionally as Jason Mantzoukas) was born on December 18, 1972, in Nahant, Massachusetts, is an American actor, comedian, and improviser known for his eccentric characters and quick-witted humor. His comedic journey began with improvisational comedy, where his sharp wit and knack for off-the-wall characters shone. Mantzoukas gained recognition for his roles in various comedy series and films, often portraying eccentric and unpredictable characters. He's notably known for his roles in TV shows like "The League," where he portrayed the eccentric Rafi, and his recurring role as Derek in "The Good Place." His performances are characterized by his ability to infuse even the most absurd characters with a bizarre charm and infectious energy. With a knack for stealing scenes and a unique comedic timing that keeps audiences on the edge of laughter, Mantzoukas has become a beloved figure in the comedy world. His distinctive voice and comedic style have also led to numerous voice acting roles in animated series and films. Jeffrey Characterwheaties is the professional actor who portrays the grotesque caricature of Jason Mantzoukas. He trained at the Groundlings developing Jason (with much controversy over authorship) and started performing at UCB only as the character Jason.
The Movie DB adatlap | IMDb adatlap
---
Diane Birch / Constance the Hormone Monstress (voice) szerepében:
Maya Rudolph 1972-07-27 Gainesville, Florida, USA
Maya Khabira Rudolph (born July 27, 1972) is an American actress, comedian, and singer. In 2000, she became a cast member on the NBC sketch comedy show Saturday Night Live (SNL), and later played supporting roles in the films 50 First Dates (2004), A Prairie Home Companion (2006), and Idiocracy (2006). Since leaving SNL in 2007, Rudolph has appeared in various films, including Grown Ups (2010) and its 2013 sequel, Bridesmaids (2011), Inherent Vice (2014), Sisters (2015), CHiPs (2017), Life of the Party (2018), Wine Country (2019), and Disenchanted (2022). She has also provided voice acting roles for the animated films Shrek the Third (2007), Big Hero 6 (2014), The Angry Birds Movie (2016), The Emoji Movie (2017), The Willoughbys (2020), The Mitchells vs. the Machines (2021), and Luca (2021). From 2011 to 2012, Rudolph starred as Ava Alexander in the NBC sitcom Up All Night. In 2016, she co-hosted the variety series Maya & Marty with Martin Short. Since 2017, she has voiced various characters in the Netflix animated sitcom Big Mouth, including Connie the Hormone Monstress, which won her Primetime Emmy Awards in 2020 and 2021. For her portrayal of United States senator and vice-presidential candidate Kamala Harris on Saturday Night Live, she won the Primetime Emmy Award for Outstanding Guest Actress in a Comedy Series Rudolph appeared in the NBC fantasy comedy series The Good Place (2018–2020), for which she received three Primetime Emmy Award nominations. From 2019 to 2021, she starred in the Fox animated sitcom Bless the Harts. In 2022, she began starring in the comedy series Loot, also serving as an executive producer.
The Movie DB adatlap | IMDb adatlap
---
Elliot Birch (voice) szerepében:
Fred Armisen 1966-12-04 Hattiesburg, Mississippi, USA
Alfredo "Fred" Armisen (born December 4, 1966) is an American actor, comedian and musician best known for his work as a cast member on Saturday Night Live, and portraying off-color foreigners in various comedy films such as EuroTrip, Cop Out or Anchorman: The Legend of Ron Burgundy. With Carrie Brownstein, he is the co-creator and co-star of the IFC sketch series Portlandia. He also recently voices Speedy Gonzales in The Looney Tunes Show on Cartoon Network. Description above from the Wikipedia article Fred Armisen, licensed under CC-BY-SA,full list of contributors on Wikipedia.
The Movie DB adatlap | IMDb adatlap
---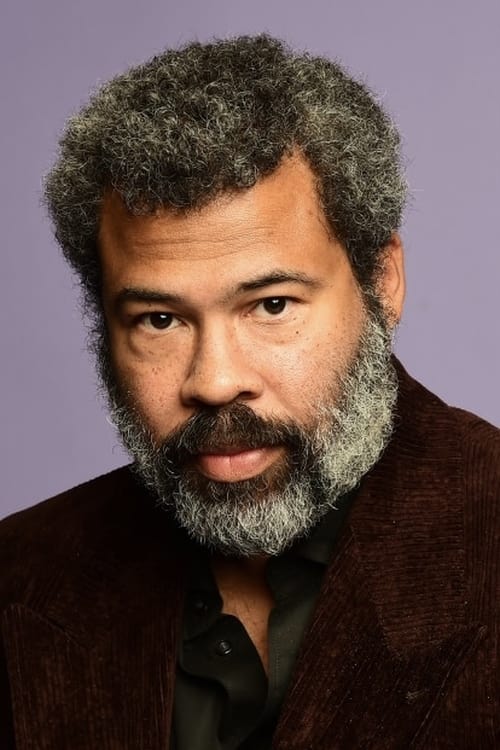 Ghost of Duke Ellington (voice) szerepében:
Jordan Peele 1979-02-21 New York City, New York, USA
Jordan Haworth Peele (born February 21, 1979) is an American actor, comedian, and filmmaker. He is known for his film and television work in the comedy and horror genres. Peele started his career in sketch comedy before transitioning his career as a writer and director of psychological horror and satirical films. In 2017, Peele was included on the annual Time 100 list of the most influential people in the world. Peele's breakout role came in 2003, when he was hired as a cast member on the Fox sketch comedy series Mad TV, where he spent five seasons, leaving the show in 2008. In the following years, he and his frequent Mad TV collaborator, Keegan-Michael Key, created and starred in their own Comedy Central sketch comedy series Key & Peele (2012–2015). The series was critically acclaimed, winning two Primetime Emmy Awards and a Peabody Award. The two wrote, produced, and starred in the comedy film Keanu (2016) and appeared in various projects since. His 2017 directorial debut, the horror film Get Out, was a critical and box office success, for which he received numerous accolades, including the Academy Award for Best Original Screenplay, along with nominations for Best Picture and Best Director. Critics have frequently named Get Out as one of the best films of the 21st century. He received another Academy Award nomination for Best Picture for producing Spike Lee's drama BlacKkKlansman (2018). He directed, wrote, and produced the acclaimed films Us (2019) and Nope (2022). He founded the film and television production company Monkeypaw Productions in 2012. He wrote and produced Candyman (2021), and Wendell and Wild (2022). Peele has also voice acted in the animated films Storks (2016), Captain Underpants: The First Epic Movie (2017) and Toy Story 4 (2019), as well as in the adult animated sitcom Big Mouth (2017–present). He co-created the TBS comedy series The Last O.G. (2018–2022) and the YouTube Premium comedy series Weird City (2019). He also served as the host and producer of the CBS All Access revival of the anthology series The Twilight Zone (2019–2020).
The Movie DB adatlap | IMDb adatlap
---
Missy Foreman-Greenwald (voice) szerepében:
Ayo Edebiri 1995-10-03 Boston, Massachusetts, USA
Ayo Edebiri (born October 3, 1995) is an American comedian, writer, producer, actress, and voice actress. She appeared on Comedy Central's Up Next and co-hosts the podcast Iconography with Olivia Craighead. Edebiri is best known for voicing Missy on Big Mouth (2020–present), and for her roles in The Bear (2022–present) and Abbott Elementary (2023–present). In 2023, Edebiri starred in the films Theater Camp and Bottoms, and also voiced roles in Spider-Man: Across the Spider-Verse and Teenage Mutant Ninja Turtles: Mutant Mayhem.
The Movie DB adatlap | IMDb adatlap