Ted Crisp szerepében:
Jay Harrington 1971-11-15 Wellesley, Massachusetts, USA
James H. Harrington III, professionally known as Jay Harrington, is an American actor. He is known for his role as the title character in the ABC sitcom Better Off Ted and as Deacon Kay in the CBS crime action series S.W.A.T.
The Movie DB adatlap | IMDb adatlap
---
Veronica Palmer szerepében:
Portia de Rossi 1973-01-31 Geelong, Victoria, Australia
Portia Lee James DeGeneres (born Amanda Lee Rogers; January 31, 1973), known professionally as Portia de Rossi  is an Australian actress, best known for her roles as lawyer Nelle Porter on the television series Ally McBeal and Lindsay Bluth Fünke on the sitcom Arrested Development. She also portrayed Veronica Palmer on the ABC sitcom Better Off Ted. Description above from the Wikipedia article Portia de Rossi, licensed under CC-BY-SA, full list of contributors on Wikipedia.
The Movie DB adatlap | IMDb adatlap
---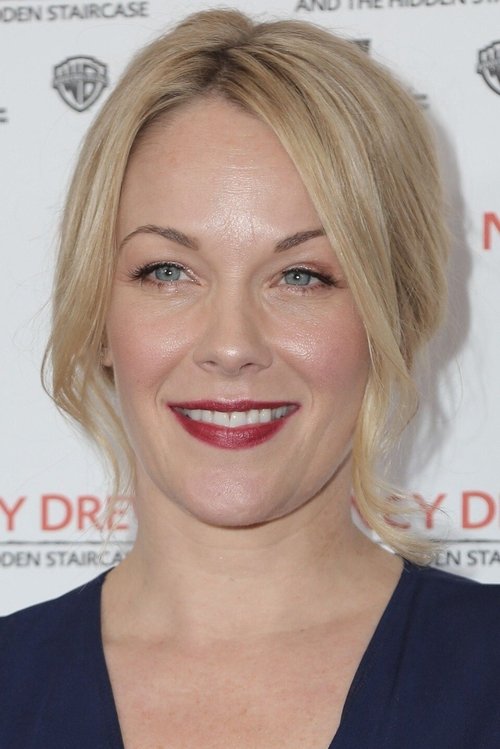 Linda Zwordling szerepében:
Andrea Anders 1975-05-10 Madison, Wisconsin, USA
Andrea Anders was born in 1975 in Madison, Wisconsin, but raised in DeForest, within the same State. She graduated from DeForest Area High School in 1993, subsequently received his BFA from the University Wisconsin Stevens Point, and finally got his MFA from Rutgers University. In 2001, she began his career in theatre. She participated in works such as "Proof", "The Graduate", "On the Jump", "New Doors", "Cold / Tender" and "New World Rhapsody". She made her debut before the cameras in the year 1998 in an episode of the series "One Life to Live", and since then has mainly developed her career in television. She is known primarily for playing the lawyer Alex Garrett in the series "Joey", a spin-off of "Friends", starring Matt LeBlanc. Others of her regular units were in "Oz", where she played the role of Donna Degenhart; She was also Nicole Allen in "The Class" between 2006 and 2007, and Linda Zwordling in ABC "Better of Ted" comedy. You can see her in the role of Alice in the new sitcom written, produced, and starring Matthew Perry, 'Mr. Sunshine'. Others of her credits in the small screen include participations in "Law and order", "The Guiding Light," "Tru Calling" and "Numb3rs". Could it be also in the telefilms "Spellbound" and "The Big D". On the big screen she debuted in 2004 in the comedy "Perfect women", starring Nicole Kidman, Bette Midler, Glenn Close and Matthew Broderick. She later was seen in "Never Been Thawed" and "Sex Drive". With respect to her personal life, is the sister of director Sean Anders, and since 2006 is in a couple with actor Matt LeBlanc.
The Movie DB adatlap | IMDb adatlap
---
---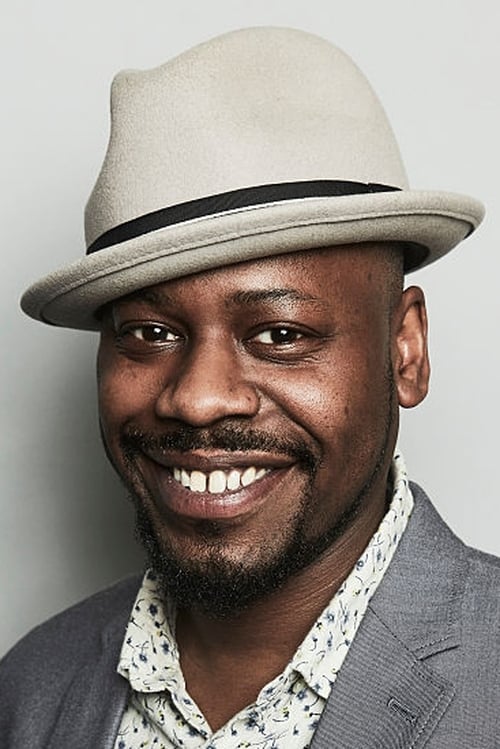 Lem Hewitt szerepében:
Malcolm Barrett 1980-04-22 Brooklyn - New York - USA
Malcolm Barrett (born 1980) is an American actor known for playing the role of scientist and time traveler Rufus Carlin in Timeless on NBC. He was born and raised in Brooklyn, NY and attended Stuyvesant High School in Manhattan. He has appeared as a series regular on Fox's The Sketch Show and Luis. Barrett played the character "Dr. Lem Hewitt" on the ABC television show, Better Off Ted and was a supporting character in the Academy Award-winning The Hurt Locker. Barrett has had recurring appearances on the New York-based Law & Order franchise. He was featured as a squatter and drug dealer in an episode of The Sopranos and also guest starred in the pilot episode of It's Always Sunny in Philadelphia, the series finale of The Office as one of Dunder/Mifflin's new employees, and in an episode of Monk as a lottery fanatic. He also had a small role in the movie Larry Crowne, as one of Tom Hanks' character's classmates. He has also appeared in several television commercials, including national spots for Hummer and AT&T. The AT&T spot, which features Barrett shooting baskets in a sports bar, received frequent airplay during the 2008 NCAA Men's Division I Basketball Tournament. Barrett began playing the role of Rufus Carlin in the Fall of 2016 in the NBC series, Timeless. Barrett is a spoken word artist and hip hop performer who has recorded under the aliases "Tourette's," "Verbal," and "The Velvet Rope." He appeared on the 2002 EP Timber, by electronic recording artist M Pinto. He is currently working on his debut album entitled The Backpacker's Guide to the Galaxy.
The Movie DB adatlap | IMDb adatlap
---
Rose Crisp szerepében:
Isabella Acres 2001-02-21 Atlanta, Georgia, U.S.
Isabella Acres (born February 21, 2001) is an American actress, who recently played Rose on Better Off Ted. Description above from the Wikipedia article Isabella Acres, licensed under CC-BY-SA, full list of contributors on Wikipedia.
The Movie DB adatlap | IMDb adatlap