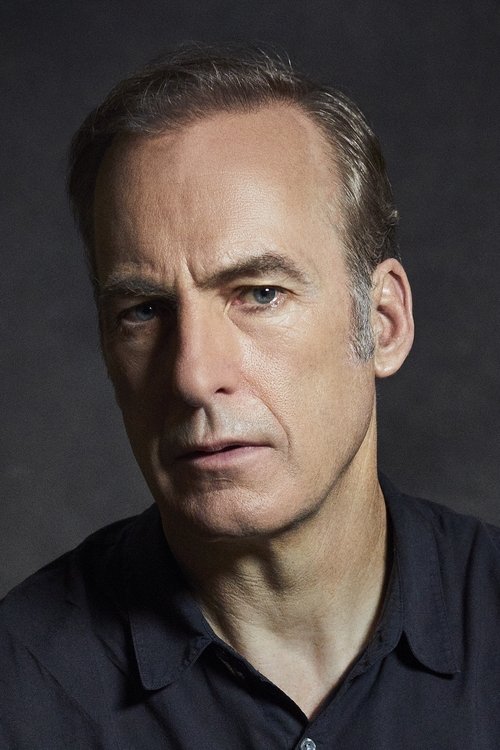 Jimmy McGill szerepében:
Bob Odenkirk 1962-10-22 Berwyn, Illinois, USA
Robert "Bob" Odenkirk (born October 22, 1962) is an American actor, comedian, writer, director and producer. He is best known as the co-creator and co-star of the HBO sketch comedy series Mr. Show with Bob and David. In the 1980s and 1990s, he worked as a writer for such notable shows as Saturday Night Live, Get A Life, The Ben Stiller Show, and The Dennis Miller Show. In the mid-1990s, Odenkirk and David Cross created the Emmy-winning sketch comedy program Mr. Show, which ran for four seasons and ultimately became a cult success. In the early 2000s, Odenkirk discovered Tim Heidecker and Eric Wareheim, and helped the pair create and produce the television series Tom Goes to the Mayor and Tim and Eric Awesome Show, Great Job!. To date, he has directed three films: 2003's Melvin Goes to Dinner, 2006's Let's Go to Prison, and 2007's The Brothers Solomon. Odenkirk currently appears in the recurring role of Saul Goodman in AMC's Breaking Bad. Description above from the Wikipedia article Bob Oderkirk, licensed under CC-BY-SA, full list of contributors on Wikipedia.
The Movie DB adatlap | IMDb adatlap
---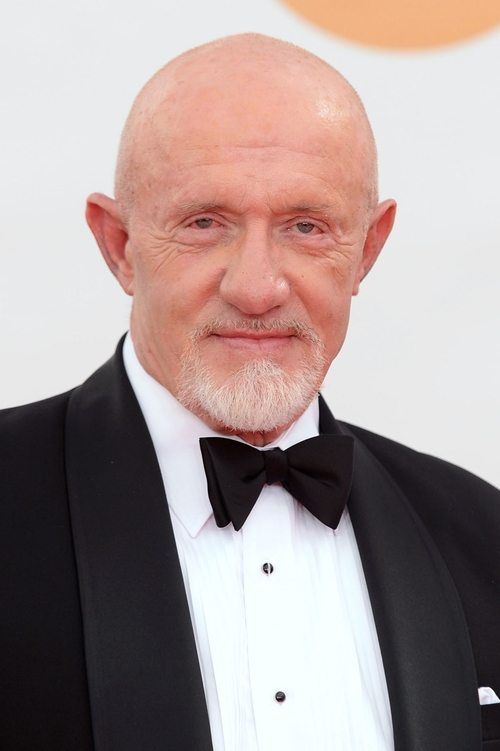 Mike Ehrmantraut szerepében:
Jonathan Banks 1947-01-31 Washington, District of Columbia, USA
Jonathan Banks (born January 31, 1947) is an American character actor in film and television. Banks dropped out of Indiana University to join a touring company as a stage manager. He went to Australia with the company and stayed on working in theatre there. In 1974, he moved to Los Angeles and performed on stage before picking up bit parts on television. Probably his best-known movie roles are in two films starring Eddie Murphy: 48 Hrs. and Beverly Hills Cop. In 48 Hrs. he plays a character who is a friend of the lead and is killed by the villain, beginning the lead characters' story. In Beverly Hills Cop, he plays a villain who kills the lead characters' friend and begins his story. Other movie roles include appearances in Armed and Dangerous, Freejack, Flipper, Airplane!, Gremlins, Murder Me, Murder You, and Under Siege 2: Dark Territory. His biggest break on television, came with the series Wiseguy, in which he played Frank McPike for four years, a role which led to an Emmy award nomination. Although his character was primarily the hero's mentor, stories occasionally featured McPike as hero. In 1981 he appeared as Dutch Schultz on the NBC series the Gangster Chronicles. He also starred on the short-lived science fiction TV series Otherworld, as Kommander Neveen Kroll and in the sitcom Fired Up. Banks has also made guest appearances on TV shows including Alias, CSI, Day Break, Highlander: The Series, Matlock, SeaQuest DSV, Star Trek: Deep Space Nine, Women of the House and Walker Texas Ranger. Most recently, Banks appeared in the final Season Two episodes of Dexter, and in episodes of ER, Cold Case, and Shark, Modern Family. In the second season finale of Breaking Bad, Banks appeared as a mysterious character named Mike. Banks was made a series regular for the third season.
The Movie DB adatlap | IMDb adatlap
---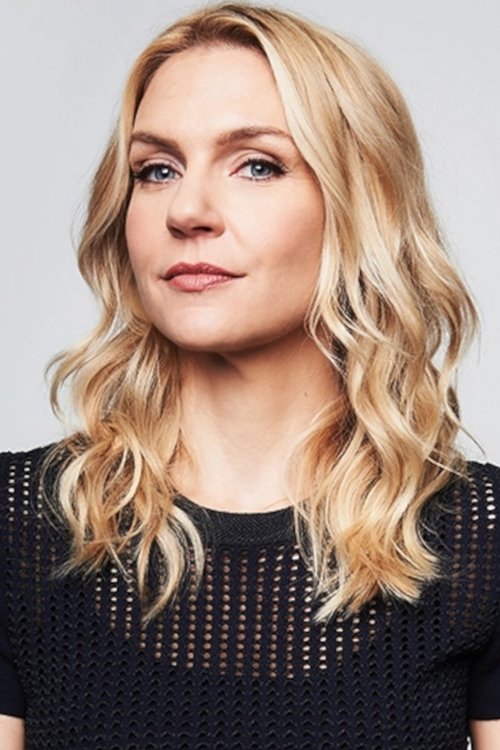 Kim Wexler szerepében:
Rhea Seehorn 1972-05-12 Norfolk, Virginia, USA
Deborah Rhea Seehorn (born May 12, 1972) is an American actress. She is best known for playing attorney Kim Wexler in AMC's Better Call Saul (2015–present), for which she has won two Satellite Awards for Best Supporting Actress and one Saturn Award for Best Supporting Actress on Television. She has also appeared in NBC's Whitney (2011–2013), ABC's I'm with Her (2003–2004), and TNT's Franklin & Bash (2011–2014). Her mother was an executive assistant for the United States Navy, while her father was an agent in the Naval Investigative Service; her family moved frequently during her childhood, living in states such as Washington, D.C. and Arizona, as well as countries like Japan. Following in the footsteps of her father and grandmother, she studied painting, drawing, and architecture from a young age. She continued pursuing the visual arts, but had a growing passion for acting and was introduced to contemporary theater in college. She graduated from George Mason University in 1994 with a BA in Studio Art. While in college, Seehorn was looking to get into theater, after the encouragement of her acting teacher. She worked many ancillary positions in the theater industry in D.C. to try to get noticed. She ended up getting some major roles in local theater productions, but still needed to take odd jobs to help make ends meet; she took roles in various industrial short instructional films. She soon started getting parts in more television productions, often playing roles that she considered as "very wry, sarcastic, knowing women", similar to her idol Bea Arthur. However, most of these roles were short-run series cancelled after one or two seasons. In May 2014, Seehorn was cast in the Breaking Bad spin-off prequel series Better Call Saul. Seehorn portrays Kim Wexler, a lawyer and the love interest of the titular Jimmy McGill/Saul Goodman (Bob Odenkirk). The series premiered on February 8, 2015. For her role, she has twice won the Satellite Award for Best Supporting Actress – Series, Miniseries or Television Film, once won the Saturn Award for Best Supporting Actress on Television, and has been nominated for the Critics' Choice Television Award for Best Supporting Actress in a Drama Series, the Saturn Award for Best Supporting Actress on Television, and the Television Critics Association Award for Individual Achievement in Drama.
The Movie DB adatlap | IMDb adatlap
---
Howard Hamlin szerepében:
Patrick Fabian 1964-12-07 Pittsburgh, Pennsylvania, USA
Patrick Fabian (born December 7, 1964) is an American actor who has a number of television credits to his name including Joan of Arcadia, CSI: Crime Scene Investigation, 24, Veronica Mars, Rude Awakening, Xena: Warrior Princess, Star Trek: Voyager and among other series.
The Movie DB adatlap | IMDb adatlap
---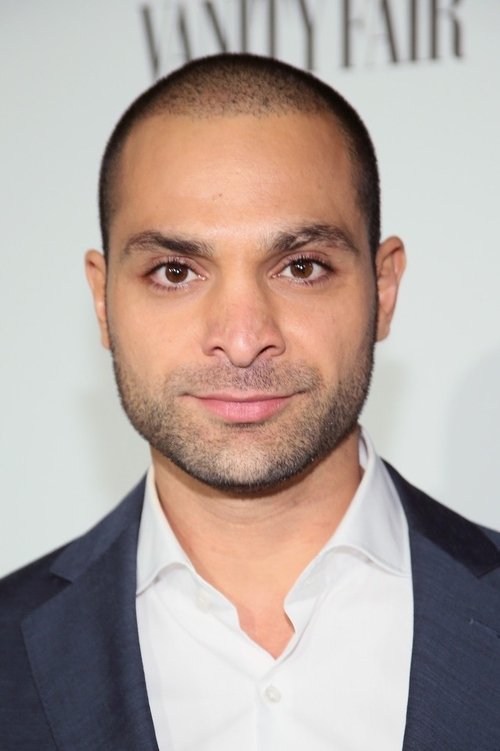 Nacho Varga szerepében:
Michael Mando 1981-07-13 Québec City, Québec, Canada
Michael Mando is a Canadian stage and screen actor, writer and director, best known for his television regular roles as Victor "Vic" Schmidt in "Orphan Black" and as Ignacio "Nacho" Varga in "Better Call Saul".
The Movie DB adatlap | IMDb adatlap
---
Lalo Salamanca szerepében:
Tony Dalton 1975-02-13 Texas, USA
Álvaro Luis Bernat "Tony" Dalton (born February 13, 1975) is a Mexican-American actor, screenwriter and producer, best known in the United States for his role as cartel operator Lalo Salamanca in Better Call Saul (2018–2022).
The Movie DB adatlap | IMDb adatlap
---
Gustavo Fring szerepében:
Giancarlo Esposito 1958-04-26 Copenhagen, Denmark
Giancarlo Giuseppe Alessandro Esposito (born April 26, 1958) is an American actor. He is best known for portraying Gus Fring in the AMC crime drama series Breaking Bad (2009–2011) and the prequel series Better Call Saul (2017–present). For this role he won the Critics' Choice Television Award for Best Supporting Actor in a Drama Series and earned three nominations for the Primetime Emmy Award for Outstanding Supporting Actor in a Drama Series. Esposito's other television roles include Federal Agent Mike Giardello in the NBC police drama series Homicide: Life on the Street (1998–1999), Sidney Glass / Magic Mirror in the ABC supernatural drama series Once Upon a Time (2011–2017), Tom Neville in the NBC science fiction series Revolution (2012–2014), Dr. Edward Ruskins in the Netflix comedy-drama series Dear White People (2017–present), Stan Edgar in the Amazon Prime Video superhero drama series The Boys (2019–present), and Moff Gideon in the Disney+ space western drama series The Mandalorian (2019–present), the lattermost of which earned him two Primetime Emmy Award nominations. He also portrayed American Baptist pastor and politician Adam Clayton Powell Jr. in the TV series Godfather of Harlem (2019–present). Esposito also portrays Antón Castillo, the main antagonist of the video game Far Cry 6, released in 2021. He is also known for his appearances in several Spike Lee films, such as School Daze (1988), Do the Right Thing (1989), Mo' Better Blues (1990), and Malcolm X (1992). Esposito's other major films include Taps (1981), King of New York (1990), Harley Davidson and the Marlboro Man (1991), Fresh (1994), The Usual Suspects (1995), Ali (2001), Last Holiday (2006), Gospel Hill (2008), Rabbit Hole (2010), Maze Runner: The Scorch Trials (2015), The Jungle Book (2016), Money Monster (2016), Okja (2017), Maze Runner: The Death Cure (2018), and Stargirl (2020). Description above from the Wikipedia article Giancarlo Esposito, licensed under CC-BY-SA, full list of contributors on Wikipedia.
The Movie DB adatlap | IMDb adatlap