Batman (voice) szerepében:
Roger Craig Smith 1975-08-11 Orange County, California, USA
Roger Craig Smith (Born August 11, 1975) is an American voice actor. He is also known as Roger C. Smith. He has voiced numerous cartoons and video games. He is generally known as the voice behind Chris Redfield in Resident Evil 5 and Resident Evil: The Darkside Chronicles, as Ezio Auditore da Firenze in Assassin's Creed II, Assassin's Creed: Brotherhood and Assassin's Creed: Revelations, and as the current voice of Sega mascot Sonic the Hedgehog.
---
Red Robin (voice) szerepében:
Yuri Lowenthal 1971-03-05 Alliance, Ohio, USA
Yuri Lowenthal (born March 5, 1971; Alliance, Ohio) is a voice actor that has voiced several anime and video game characters. He also voiced Kamal for the alternate reality game I Love Bees. He is best friends with Doug Erholtz. He is married to fellow voice actress Tara Platt. He graduated from The College of William & Mary in Williamsburg, Virginia. Lowenthal co-founded Monkey Kingdom Productions with partner Tara Platt in 2004. Monkey Kingdom Productions is an independent film production company, currently producing Lowenthal's Tumbling After. In 2007 Yuri Lowenthal and Tara Platt provided their voices for Shin Megami Tensei: Persona 3 and also for Shin Megami Tensei: Persona 4. In the anime industry, he is most known for his roles as Sasuke Uchiha, in Naruto, Suzaku Kururugi in Code Geass, Simon in Gurren Lagann and Jinnosuke/"Kuma" in Afro Samurai and its sequel. In the video gaming world, he is well known to be the voice of the Prince of Persia in several of Ubi Soft's games, including The Sands of Time, The Forgotten Sands, and The Two Thrones. Although he does not provide the voice of the Prince in Warrior Within. He also provides the voice of Cecil Harvey in the Nintendo DS remake of Final Fantasy IV, and again in Dissidia: Final Fantasy on the PSP. He is also the voice of Ben Tennyson from Ben 10: Alien Force and Ben 10: Ultimate Alien. Yuri Lowenthal and Tara Platt also co-authored a new book on voice-over called Voice-Over Voice Actor: What It's Like Behind the Mic. It is available through Bug Bot Press and Emerald Book Company. He is also a frequent guest at the San Diego Comic-Con International. Description above from the Wikipedia article Yuri Lowenthal, licensed under CC-BY-SA,full list of contributors on Wikipedia.
The Movie DB adatlap | IMDb adatlap
---
Nightwing (voice) szerepében:
Will Friedle 1976-08-11 Hartford, Connecticut, USA
William Alan "Will" Friedle is an American actor, voice actor and comedian. He is best known for his comedic roles, most notably the underachieving elder brother Eric Matthews on the long-running TV sitcom Boy Meets World from 1993 to 2000. More recently, he has voiced a number of animated characters such as Terry McGinnis, the titular character of Batman Beyond, and Ron Stoppable of Kim Possible. He also does the voice of Doyle in The Secret Saturdays and Blue Beetle (Jaime Reyes) on Batman: The Brave and the Bold.
The Movie DB adatlap | IMDb adatlap
---
Green Arrow (voice) szerepében:
Chris Diamantopoulos 1975-05-09 Toronto, Ontario, Canada
Chris grew up splitting his time between Greece and Canada. At age 9, he started doing TV commercials and professional theater. He left home at 18 to perform in a series of US national tours after which, he landed on Broadway. Chris now splits his time between New York and Los Angeles acting in TV and Film. Also an established voice-over artist, he can be heard on numerous national campaigns and networks.
The Movie DB adatlap | IMDb adatlap
---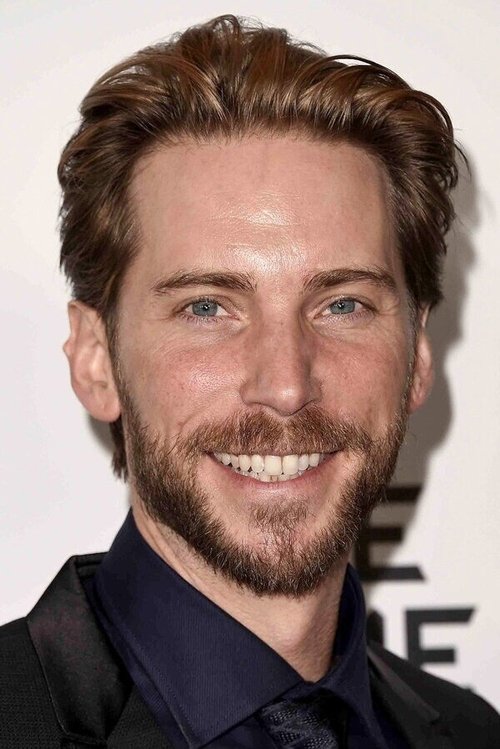 Joker (voice) szerepében:
Troy Baker 1976-04-01 Dallas, Texas, USA
Troy Baker was born on April 1, 1976 in Dallas, Texas, USA as Troy Edward Baker. He is known for his work on The Last of Us (2013), BioShock Infinite (2013) and Batman: Arkham Knight (2015). He has been married to Pamela Walworth since October 13, 2012. He was previously married to Kimberly Beck.
The Movie DB adatlap | IMDb adatlap