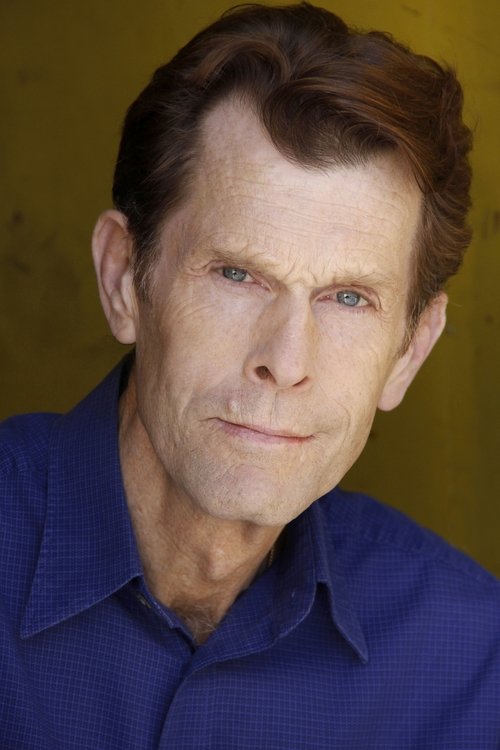 Batman / Bruce Wayne (voice) szerepében:
Kevin Conroy 1955-11-30 Westbury, New York, USA
Kevin Conroy (born November 30, 1955) is an American actor. He is the voice behind the DC Comics superhero Batman in various media, beginning on the 1990s Warner Bros. television series Batman: The Animated Series as well as other TV series and feature films in the DC Animated Universe. Due to the popularity of his performance as Batman, Conroy went on to voice the character for multiple films under the DC Universe Animated Original Movies banner and the critically acclaimed Batman: Arkham video games as well as Injustice: Gods Among Us and Injustice 2. Description above from the Wikipedia article Kevin Conroy, licensed under CC-BY-SA, full list of contributors on Wikipedia .
The Movie DB adatlap | IMDb adatlap
---
Alfred Pennyworth (voice) szerepében:
Efrem Zimbalist Jr. ✝ 1918-11-30 New York City, New York, USA - 2014-05-02
​From Wikipedia, the free encyclopedia Efrem Zimbalist Jr. (November 30, 1918 – May 2, 2014) was an American actor known for his starring roles in the television series 77 Sunset Strip and The F.B.I. He is also known as recurring character "Dandy Jim Buckley" in the series Maverick and as the voice behind the character Alfred Pennyworth in Batman: The Animated Series and associated spin-offs. He also voiced Doctor Octopus in the 1990s Spider-Man animated series and the 2000 PC, Dreamcast and PlayStation Spider-Man action-adventure video game, and Justin Hammer from the second season of the 1994 Iron Man animated series.
The Movie DB adatlap | IMDb adatlap
---
Robin / Dick Grayson (voice) szerepében:
Loren Lester 1960-10-04 Los Angeles, California, USA
Loren Lester, a native of Los Angeles, began his career as a teenager and has accumulated more than 30 years of film, stage and television credits. In his early years, he played the evil hall monitor "Fritz Hansel" in the cult classic film Rock 'n' Roll High School (1979) and he recurred for five seasons as "Roy" on "The Facts of Life" (1979) opposite 'Nancy McKeon'. Since then. Loren has appeared in more than 200 episodic including "Curb Your Enthusiasm" (2000), "The Closer" (2005), "Undercovers" (2010), "Greek" (2007), "Cold Case" (2003), "Criminal Minds" (2005), "Castle" (2009), "Two and a Half Men" (2003), "Notes from the Underbelly" (2007) (directed by Barry Sonnenfeld), "Side Order of Life" (2007) (directed by David Paymer), and "Las Vegas" (2003) (directed by Timothy Busfield). He is now recurring on the HBO hit comedy series "Hung" (2009), directed by Academy Award winner Alexander Payne, and the Nickelodeon series "Victorious" (2010). Recent motion pictures include the 2010 releases The Green Hornet (2011) (starring Seth Rogen, directed by Michel Gondry), Hit List (2014) (starring Joseph Lawrence) and "After the Wizard", a new sequel to The Wizard of Oz (1939). Other films include 17 Again (2009) (starring Zac Efron and Matthew Perry), the Wes Craven suspense thriller Red Eye (2005) starring Rachel McAdams) and Midnight Clear (2006) (starring Stephen Baldwin). As a voice-over artist, Loren is best known for creating the roles of "Robin" and "Nightwing" on "Batman" (1992) (aka Batman: The Animated Series and "The New Batman Adventures" (1997) (aka The Adventures of Batman and Robin). His voice has been heard in hundreds of TV and radio commercials. He has also received rave reviews for his audio book narration of "Midnight Clear", "Girl in Hyacinth Blue", "In-N-Out Burger" and "The Upside of Turbulence". Loren is a graduate of Occidental College's theater department and has starred in dozens of plays and musicals. Loren and his wife (and frequent co-star), actress Kelly Richman Lester, are the proud parents of three daughters. IMDb Mini Biography By: www.lorenlester.com
The Movie DB adatlap | IMDb adatlap