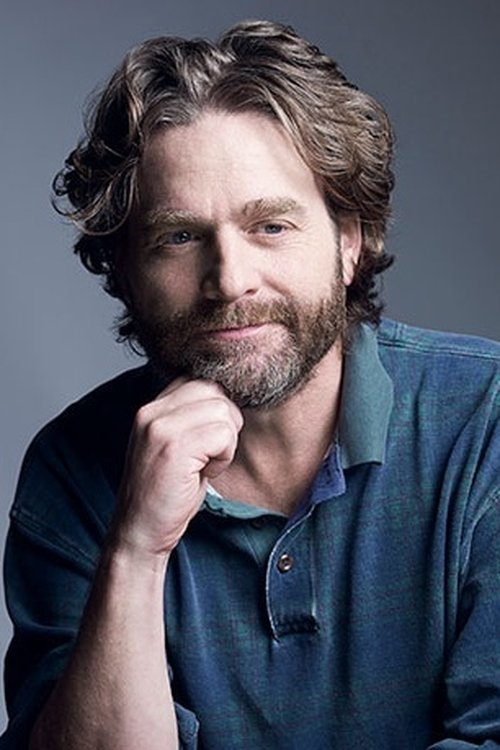 Chip Baskets / Dale Baskets szerepében:
Zach Galifianakis 1969-10-01 Wilkesboro, North Carolina, USA
​Zacharias "Zach" Galifianakis is an American actor and stand-up comedian. He is most widely known for his role as Alan in 2009's The Hangover, the highest grossing R rated comedy ever. Prior to his explosion to the main stage Galifianakis was known mainly for his stand up act, which features a large amount of absurdist and self deprecating humor. Zach had worked for several years in film and television playing small once off roles, often playing maladjusted characters. He also worked for two weeks as a writer on Saturday Night Live, a show he would later return to host. Galifainakis achieved more fame appearing in a webseries, Between Two Ferns, of his own creation that features famous guest stars. Since his role in the Hangover, Zach has been cast in more big budget films and leading roles.
The Movie DB adatlap | IMDb adatlap
---
Martha szerepében:
Martha Kelly 1968-02-24 Torrance, California, USA
Martha Kelly is an American stand-up comedian best known for co-starring in the FX comedy series Baskets. She currently portrays Laurie on season two of HBO's Euphoria.
The Movie DB adatlap | IMDb adatlap
---
Christine Baskets szerepében:
Louie Anderson ✝ 1953-03-24 Minneapolis, Minnesota, USA - 2022-01-21
Louie Anderson (March 24, 1953 - January 21, 2022) was born in Minneapolis, Minnesota, USA as Louie Perry Anderson. He was an American stand-up comedian, actor, author, and game show host, known for Life with Louie (1995), Life with Louie: A Christmas Surprise for Mrs. Stillman (1994) and Coming to America (1988).
The Movie DB adatlap | IMDb adatlap