Banished Színész- és szereplőlista
James Freeman szerepében:
Russell Tovey 1981-11-14 Billericay, Essex, England, UK
Russell George Tovey (born 14 November 1981) is an English actor with numerous television, film and stage credits. Tovey is best known for playing the role of a werewolf, George Sands in the BBC's supernatural drama Being Human. His other notable roles include Rudge in both the stage and film version of The History Boys, Steve in the BBC Three sitcom Him & Her, Kevin Matheson in the HBO original series Looking and as Henry Knight on BBC TV series Sherlock.
The Movie DB adatlap | IMDb adatlap
---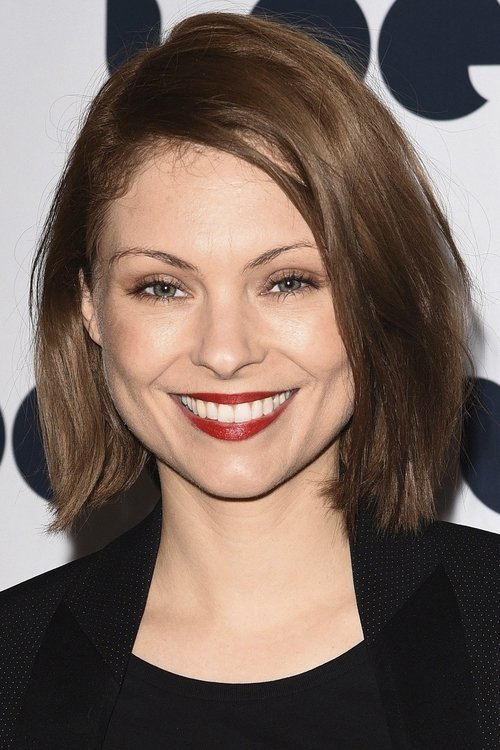 Elizabeth Quinn szerepében:
MyAnna Buring 1979-09-22 Sundsvall, Västernorrlands län, Sweden
MyAnna Buring is a Swedish-born British actress, known for her roles in The Descent, The Twilight Saga: Breaking Dawn – Part 1 and Part 2, Ripper Street and Downton Abbey.
The Movie DB adatlap | IMDb adatlap
---
---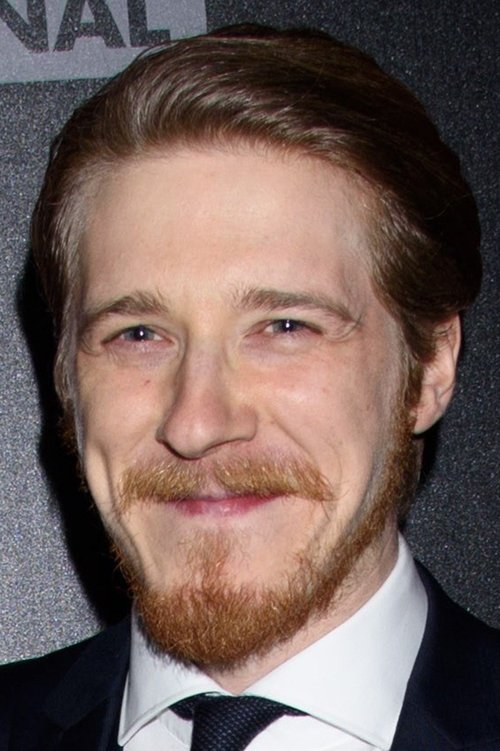 Private Buckley szerepében:
Adam Nagaitis 1985-06-07 Chorley, Lancashire, England, UK
From Wikipedia, the free encyclopedia. Adam Matthew Nagaitis, born 7 June 1985) is a British actor best known for his roles as Caulker's Mate Cornelius Hickey in the AMC television series The Terror and firefighter Vasily Ignatenko in the HBO miniseries Chernobyl. Nagaitis is a graduate of the Stella Adler Conservatory and the Royal Academy of Dramatic Art.
The Movie DB adatlap | IMDb adatlap
---
---
Governor Arthur Phillip szerepében:
David Wenham 1965-09-21 Marrickville, Sydney, Australia
David Wenham (born 21 September 1965) is an Australian actor who has appeared in movies, television series and theatre productions. He is known in Hollywood for his roles as Faramir in The Lord of the Rings film trilogy, Carl in Van Helsing and Dilios in 300. He is also known in his native Australia for his role as Diver Dan in SeaChange. Description above from the Wikipedia David Wenham, licensed under CC-BY-SA, full list of contributors on Wikipedia.
The Movie DB adatlap | IMDb adatlap
---
Anne Meredith szerepében:
Orla Brady 1961-03-28 Dublin, Ireland
Orla Brady (born 28 March 1961) is an Irish actress. Description above from the Wikipedia article Orla Brady, licensed under CC-BY-SA, full list of contributors on Wikipedia.
The Movie DB adatlap | IMDb adatlap
---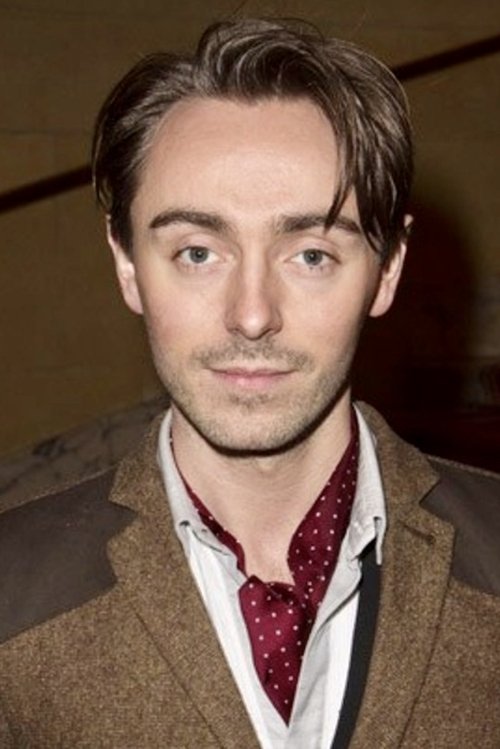 Captain Collins szerepében:
David Dawson 1982-09-07 Widnes, Cheshire, England, UK
David Robert Dawson (born 7 September 1982) is an English actor. He has had a varied career on television, including roles in The Road to Coronation Street (2010), series 2 of Luther (2011), Ripper Street (2012–2016), The Secret Agent (2016), as King Alfred in The Last Kingdom (2015–2018) and as Joseph Merrick ("The Elephant Man") in Year of the Rabbit (2019). On stage, Dawson received a Laurence Olivier Award nomination for playing Smike in the 2007 production of The Life and Adventures of Nicholas Nickleby. Other notable performances have been in the 2009 production of Comedians, the 2010 production of Posh, and the 2011 production of Luise Miller.
The Movie DB adatlap | IMDb adatlap
---
Reverend Johnson szerepében:
Ewen Bremner 1972-01-23 Edinburgh, Scotland, UK
Ewen Bremner (born 23 January 1972) is a Scottish character actor. His roles have included Julien in Julien Donkey-Boy and Daniel "Spud" Murphy in Trainspotting and its 2017 sequel T2 Trainspotting. Bremner was born in Edinburgh, the son of two art teachers. He attended Davidson's Mains Primary School and Portobello High School. He originally wanted to be a circus clown, but was offered a chance at screen acting by television director Richard D. Brooks. One of his first notable roles was as a Glasgow schoolboy in Charles Gormley's Heavenly Pursuits (1986). He also played the lead in the BBC Scotland feature-length adaptation of the William McIlvanney short story "Dreaming" (1990). Bremner portrayed Spud in Danny Boyle's film adaptation of Irvine Welsh's 1993 novel Trainspotting, and later Mullet, a street thug in Guy Ritchie's Snatch. In the 1994 stage version of Trainspotting, Bremner played the lead role of Mark Renton, the role played by Ewan McGregor in the 1996 film. He has played supporting roles in blockbusters such as Pearl Harbor and Black Hawk Down. In 2017 he produced the short film No Song to Sing. He has one daughter, with actress Marcia Rose, whom he met during the filming of Skin.
The Movie DB adatlap | IMDb adatlap
---
Letters Molloy szerepében:
Ned Dennehy 1965-12-08 Ireland
Ned Dennehy (born 8 December 1965) is an Irish actor who has appeared in multiple films and television programmes. He is best known for his role as Mider in The Mystic Knights of Tir Na Nog. He also appeared in Blitz, Harry Potter and the Deathly Hallows – Part 1 and the independent British feature film Downhill.
The Movie DB adatlap | IMDb adatlap
---
Corporal MacDonald szerepében:
Ryan Corr 1989-01-15 Melbourne, Australia
Ryan Corr (born 15 January 1989) is an Australian actor. Corr is known for his roles in the Australian drama series Packed to the Rafters and Love Child along with film roles in Wolf Creek 2 (2013), The Water Diviner (2014) and Holding the Man (2015).
The Movie DB adatlap | IMDb adatlap
---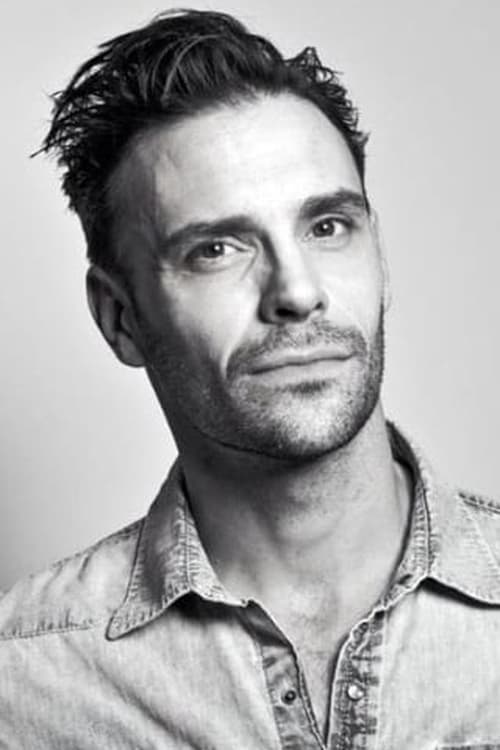 Major Ross szerepében:
Joseph Millson 1974-04-27 Berkshire, England, UK
Joseph Millson (born 27 April 1974) is an English actor and singer. He trained at the Rose Bruford College of Speech and Drama in Sidcup, Kent. Millson married singer and actress Caroline Fitzgerald in the summer of 1999. They two had two children, Jessica and Gabriel. In mid-2012, he dated Downton Abbey actress Michelle Dockery for five months. In October 2012, it was reported in various media outlets that they had split. Millson met his current wife Sarah-Jane Potts in 2011 while they were co-workers on Holby City, the medical drama television series. The two wed on 31 December 2013. Millson has a stepson, Buster, from Potts' first's marriage to actor Tony Denman. From Wikipedia, the free encyclopedia
The Movie DB adatlap | IMDb adatlap
---
Mrs. Mary Johnson szerepében:
Genevieve O'Reilly 1977-01-06 Dublin, Ireland
Genevieve O'Reilly (born January 6, 1977) is an Irish actress who has worked in both the United Kingdom and Australia. O'Reilly was cast as the understudy in director Gale Edwards' production of The White Devil a week after graduating from drama school. She went on to appear in Edwards' Sydney Theatre Company production of The Way of the World.Other theatre credits include The Weir by Conor McPherson, at the Gate Theatre, Dublin, and Richard II at the Old Vic.Recent parts at the Royal National Theatre have been in new play, Mike Bartlett's 13 and as Helena, wife to Andrew Scott's emperor Julian in the 2011 production of Ibsen's epic Emperor and Galilean. O'Reilly is due to perform in George Bernard Shaw's The Doctor's Dilemma from July 2012. O'Reilly has appeared in several productions filmed in Australia, including both The Matrix sequels. She also played the young Mon Mothma in Star Wars Episode III: Revenge of the Sith, and starred as Leanne Curtis in the medical drama All Saints. Since moving to the UK, O'Reilly has starred in the political mini-series The State Within, played Princess Diana in the 2007 television docudrama Diana: Last Days of a Princess, and taken the lead role in The Time of Your Life. She played CIA liaison officer Sarah Caulfield in the eighth series of BBC drama Spooks. O'Reilly also played the character of Michelle Beadley in the remake of The Day of the Triffids that aired on BBC One in December 2009. In 2011 she appeared in the BBC/Showtime comedy Episodes playing Jamie Lapidus, the blind wife of a TV executive, Merc Lapidus. She reprised the role in the second and third series, broadcast in 2012 and 2014. O'Reilly's film credits include Right Here Right Now (2004), The Young Victoria (2009) and the 2004 science fiction filmAvatar, playing the lead role of Dash MacKenzie. In June 2013, O'Reilly appeared in the pilot episode of the international crime drama "Crossing Lines" cast as Detective and Interrogation Specialist Sienna Pride, attached to the ICC team from Britain's Scotland Yard. In the final minutes of this pilot episode, her character was stabbed and killed with a knife used by an American State Department employee, Gerald Wilhoit (Eddie Jemison) who enjoyed Diplomatic Immunity, while the ICC team was chasing him (and searching for their abducted police colleague) in the Tiergarten Park in Berlin, Germany.
The Movie DB adatlap | IMDb adatlap
---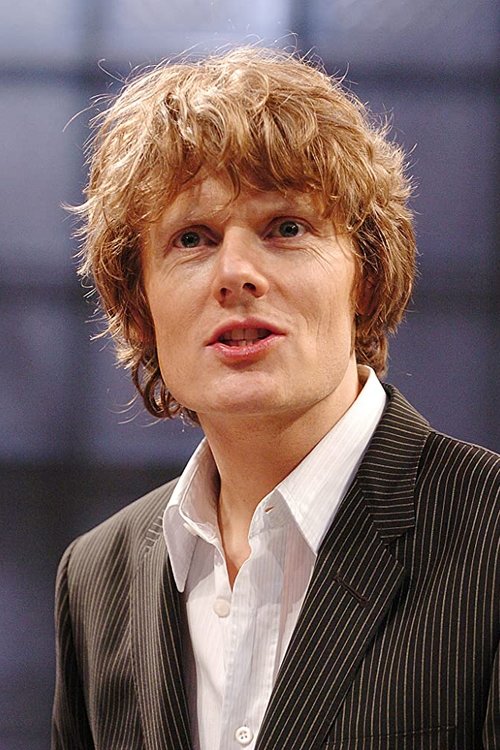 Tommy Barrett szerepében:
Julian Rhind-Tutt 1968-07-20 Middlesex, England, UK
Julian Alistair Rhind-Tutt (born 20 July 1968) is an English actor. He is best known for his starring role as Dr "Mac" Macartney in the comedy television series Green Wing, the second series of which finished onChannel 4 in May 2006. He has also appeared in various other television shows and films.
The Movie DB adatlap | IMDb adatlap
---
Marston szerepében:
Rory McCann 1969-04-24 Glasgow, Scotland, UK
Rory McCann (born 24 April 1969) is a Scottish actor, best known for portraying Sandor "The Hound" Clegane on the HBO series Game of Thrones, Michael "Lurch" Armstrong in Edgar Wright's crime-comedy Hot Fuzz (2007), Jurgen the Brutal in the adventure comedy Jumanji: The Next Level (2019) and the voice of Megatron in Transformers: EarthSpark.
The Movie DB adatlap | IMDb adatlap