Ballers Színész- és szereplőlista
Spencer Strassmore szerepében:
Dwayne Johnson 1972-05-02 Hayward, California, USA
An American and Canadian actor, producer and semi-retired professional wrestler, signed with WWE. Johnson is half-Black and half-Samoan. His father, Rocky Johnson, is a Black Canadian, from Nova Scotia, and part of the first Black tag team champions in WWE history back when it was known as the WWF along with Tony Atlas. His mother is Samoan and the daughter of Peter Maivia, who was also a pro wrestler. Maivia's wife, Lia Maivia, was one of wrestling's few female promoters, taking over Polynesian Pacific Pro Wrestling after her husband's death in 1982, until 1988. Through his mother, he is considered a non-blood relative of the Anoa'i wrestling family. On March 29, 2008, The Rock inducted his father and his grandfather into the WWE Hall of Fame. As of 2014, Johnson has a home in Southwest Ranches, Florida as well as Los Angeles, California. He also owns a farm in Virginia. In 2009, Johnson gained citizenship in Canada in honor of his father's background. Though Johnson was previously registered as a Republican, he voted for Barack Obama in the 2008 and 2012 United States presidential elections and is now an independent voter. He stated he did not vote in the 2016 U.S. election. In recognition of his service to the Samoan people, and because he is a descendant of Samoan chiefs, Johnson had the noble title of Seiuli bestowed upon him by Malietoa Tanumafili II during his visit there in July 2004. He received a partial Samoan pe'a tattoo on his left side in 2003,and, in 2017, had the small "Brahma bull" tattoo on his right arm covered with a larger half-sleeve tattoo of a bull's skull. Johnson married Dany Garcia on May 3, 1997. Their only child together, a daughter named Simone, was born in August 2001. On June 1, 2007, they announced they were splitting up amicably. Johnson then began dating Lauren Hashian, daughter of Boston drummer Sib Hashian. They first met in 2006 while Johnson was filming The Game Plan. Their first child together, a daughter, was born in December 2015. Their second child, another daughter, was born in April 2018. Johnson attended the 2000 Democratic National Convention as part of WWE's non-partisan "Smackdown Your Vote" campaign, which aimed to influence young people to vote. He also had a speaking role at the 2000 Republican National Convention that same year. In 2006, Johnson founded the Dwayne Johnson Rock Foundation, a charity working with at-risk and terminally ill children. On October 2, 2007, he and his ex-wife donated $1 million to the University of Miami to support the renovation of its football facilities; it was noted as the largest donation ever given to the university's athletics department by former students. The University of Miami renamed the Hurricanes' locker room in Johnson's honor. In 2015, Johnson donated $1,500 to a GoFundMe to pay for an abandoned dog's surgery. In 2017, he donated $25,000 to Hurricane Harvey relief efforts. In 2018, Johnson donated a gym to a military base in Oahu, Hawaii. After the 2018 Hawaii floods, he worked with Malama Kauai, a nonprofit organization, to help repair damages caused by the floods.
The Movie DB adatlap | IMDb adatlap
---
Joe Krutel szerepében:
Rob Corddry 1971-02-04 Weymouth, Massachusetts, USA
Robert William "Rob" Corddry (born February 4, 1971) is an American actor, comedian, writer, and director. He is best known for his work as a correspondent on The Daily Show with Jon Stewart and for his starring role in the comedy film Hot Tub Time Machine. He is also the creator and star of Children's Hospital. He played the title character in Blackballed: The Bobby Dukes Story (2004) and Mac, Ben Stiller's character's best friend in The Heartbreak Kid. He has also made appearances in Old School (2003), Blades of Glory, Semi-Pro, I Now Pronounce You Chuck and Larry, Failure to Launch and The Ten. He also appeared in Harold & Kumar Escape from Guantanamo Bay as Ron Fox, a neurotic and racist agent with the United States Department of Homeland Security, in W. as Ari Fleischer, and also in What Happens in Vegas. In 2010, he co-starred in the John Cusack film Hot Tub Time Machine, it's sequel Hot Tub Time Machine 2 and in 2013, he co-starred in Jonathan Levine's Warm Bodies as the zombie M. Corddry hosted the 10th annual Webby Awards ceremony on June 12, 2006. He starred as the main character in the Fox mid-season comedy The Winner from March 4, 2007 until the series' cancellation. He wrote, directed, and starred in the web series Childrens Hospital for The WB on its online network at TheWB.com. After talks fell through with Comedy Central, Turner's Adult Swim picked up the series and began airing new episodes August 22, 2010. Corddry has starred in three commercials for the Holiday Inn in both 2010 and 2011. He appeared in three episodes of Community playing a lawyer, Alan Connor, an old acquaintance of Jeff Winger, who is also a lawyer. In 2012, he began a recurring role on the third season of Happy Endings, playing "The Car Czar", Jane's new boss at the car dealership. He also had a recurring role on the short-lived FOX series Ben and Kate, as Buddy, the boorish owner of the bar where Kate and BJ work. From 2015 to 2019, he co-starred in the HBO comedy-drama series Ballers. He co-starred in the CBS sitcom The Unicorn (2019-2021).
The Movie DB adatlap | IMDb adatlap
---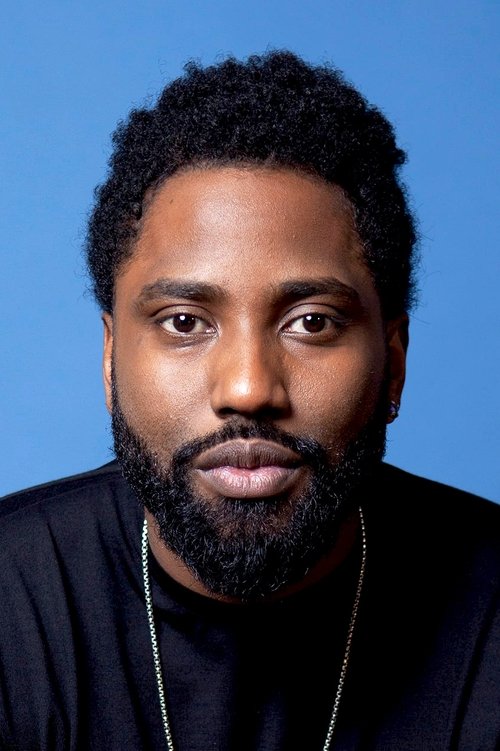 Ricky Jerret szerepében:
John David Washington 1984-07-28 Los Angeles, California, USA
John David Washington (born July 28, 1984) is an American actor and former American football running back. He shifted to an acting career like his father, Denzel Washington and mother, Pauletta Washington. In 2015, he started with the HBO comedy series Ballers and his role in BlacKkKlansman (2018) brought him a Golden Globe nomination for Best Actor. He also starred in Tenet (2020) by Christopher Nolan, and Malcolm & Marie (2021).
The Movie DB adatlap | IMDb adatlap
---
Charles Greane szerepében:
Omar Benson Miller 1978-10-07 Anaheim, California, USA
Omar Benson Miller (born October 7, 1978) is an American actor. He is known for his work as Walter Simmons on CSI: Miami (2009–2012), as Charles Greane on Ballers (2015–2019), as the voice of Raphael on Rise of the Teenage Mutant Ninja Turtles (2018-2020) and its 2022 film and on the CBS comedy series The Unicorn (2019–2021). Description above from the Wikipedia article Omar Benson Miller, licensed under CC-BY-SA, full list of contributors on Wikipedia.
The Movie DB adatlap | IMDb adatlap
---
Jason Antolotti szerepében:
Troy Garity 1973-07-07 Los Angeles, California, USA
Troy Garity (born July 7, 1973) is an American film actor. He is best known for his role as Isaac Rosenberg in the Barbershop films.
The Movie DB adatlap | IMDb adatlap
---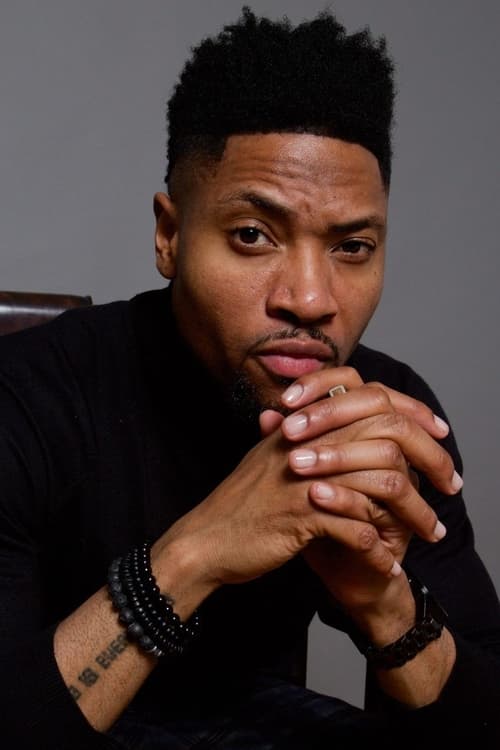 Reggie szerepében:
London Brown 1981-05-14 Los Angeles, California, USA
Born and raised in Los Angeles, London is a trained actor, dancer and comedian. He stars on the HBO series "Ballers" opposite Dwayne "The Rock" Johnson. Previously he was the lead in "The Hustle" for The Fuse Network which was created and produced by Prentice Penny. London also won Best International Comedian at the 2013 Black Comedy Awards in the UK and has opened on the road for Chris Tucker and many other headliners.
The Movie DB adatlap | IMDb adatlap
---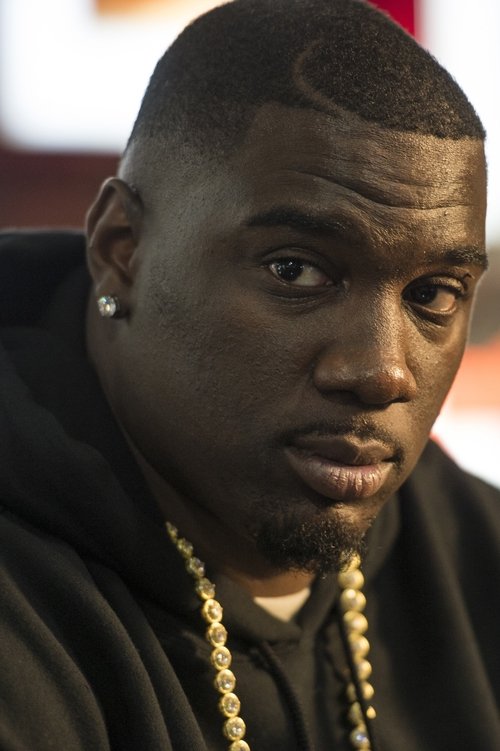 Vernon Littlefield szerepében:
Donovan W. Carter 1989-08-12 Washington, District of Columbia, USA
The Movie DB adatlap | IMDb adatlap

Midnight in the Switchgrass
film
TMDb