Baki Színész- és szereplőlista
Hanma Baki szerepében:
Nobunaga Shimazaki 1988-12-06 Shiogama, Miyagi, Japan
Nobunaga Shimazaki was born on December 6, 1988 in Shiogama, Miyagi, Japan. He is a voice actor at Aoni Production.
---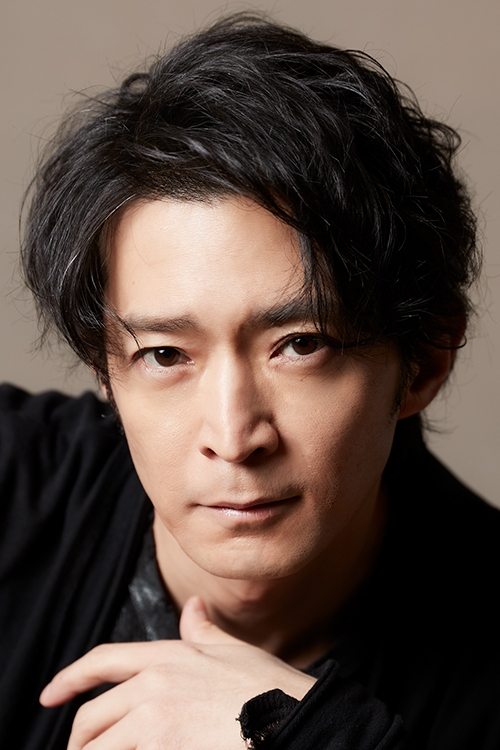 Sikorsky szerepében:
Kenjiro Tsuda 1971-06-11 Osaka Prefecture, Japan
Kenjiro Tsuda (津田 健次郎, Tsuda Kenjirō) is a Japanese voice actor, stage actor, and narrator affiliated with Amuleto and Stardust Promotion.
The Movie DB adatlap | IMDb adatlap
---
Doyle szerepében:
Takehito Koyasu 1967-05-05 Yokohama, Kanagawa Prefecture, Japan
Takehito Koyasu is a Japanese voice actor. Koyasu is part of the voice actor quartet Weiß consisting of Weiß Kreuz voice castmates Shinichiro Miki, Tomokazu Seki, and Hiro Yūki. He used to work for Production Baobab but is now the head of T's Factory, a voice actor company he founded in 1998. Koyasu is known for his deep, smooth voice, which often lands him in roles that are either villains or lonely bishōnen. Recently, though (as in the cases of Mitsurugi Hanagata from Saber Marionette J, Ryo Kuroyanagi from Yakitate!! Japan, Bobobo-bo Bo-bobo, and Kei Itoshiki from (Zoku) Sayonara, Zetsubou-Sensei) he has been voicing more and more lively/humorous characters. According to Hisaya Nakajo, the manga artist of the series Hana-Kimi, the character of Masao Himejima was designed with Koyasu's voice in mind; the voice actor ended up voicing this character in the series' drama CDs. On 18 September 2009, he created Velvet Underworld series which is the first drama CD of the series, "The Fool". In the following month, "The Wheel of Fortune" had released as the second drama CD of the series.
---
Yanagi Ryūkō szerepében:
Issei Futamata 1955-03-15 Aomori, Japan
Issei Futamata (二又 一成) is a Japanese voice actor.
---
Dorian szerepében:
Banjo Ginga 1948-11-12 Kofu, Yamanashi, Japan
Banjo Ginga is a Japanese voice actor currently affiliated with Aoni Production. He was previously credited under his real name Tanaka Takashi. He is married to voice actress Gara Takashima.
The Movie DB adatlap | IMDb adatlap
---
---
Hanma Yūjirō szerepében:
Akio Otsuka 1959-11-24 Tokyo, Japan
Akio Otsuka is a Japanese voice actor affiliated with Mausu Promotion. He is the son of fellow voice actor Chikao Otsuka. In February 2005, he married voice actress Yoko Soumi, but later divorced her in 2009.
The Movie DB adatlap | IMDb adatlap
---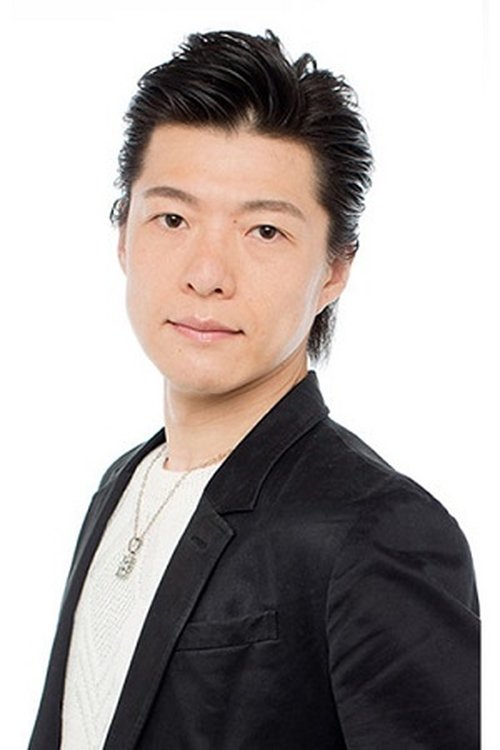 Orochi Katsumi szerepében:
Yoshihisa Kawahara 1976-06-22 Tokyo, Japan
Yoshihisa Kawahara (川原 慶久, Kawahara Yoshihisa, June 22, 1976) is a Japanese voice actor and narrator born in Tokyo. He is affiliated with Across Entertainment. Previously was a member of Kekke Corporation and Atomic Monkey. On December 13, 2017, Kawahara announced that he had married voice actress Kaori Sadohara (佐土原 かおり).
---
Matsumoto Kozue szerepében:
Sora Amamiya 1993-08-28 Tokyo, Japan
Sora Amamiya is a Japanese voice actress and singer from Toyko, affiliated with Music Ray'n. After passing an audition held by Music Ray'n, she made her voice acting debut in 2012. She played her first main role as Kaori Fujimiya in the 2014 anime series.
---
Tokugawa Mitsunari szerepében:
Mugihito 1944-08-08 Musashino, Tokyo, Japan
Mugihito is a voice actor (seiyuu), stage actor and narrator from Tokyo, Japan, active since 1970. He is affiliated with Jagaimo Mura, where he also is the founder and representative director. Mugihito was formerly credited under his birth name Terada Makoto, as well as Amachi Mugihito. He is the younger brother of Terada Michie.
The Movie DB adatlap | IMDb adatlap
---
---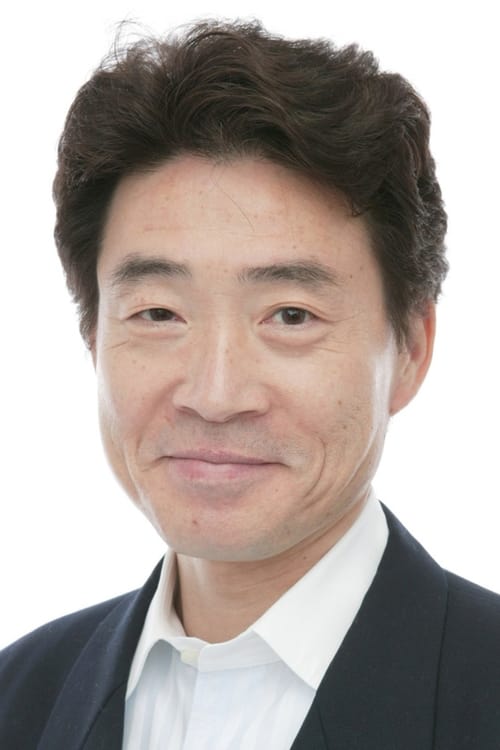 Shibukawa Gōki szerepében:
Bin Shimada 1954-11-20 Niigata, Japan
Bin Shimada, born November 20, 1954 in, Niigata, Japan is a Japanese voice actor. He is affiliated with the talent management firm Aoni Production.
The Movie DB adatlap | IMDb adatlap
---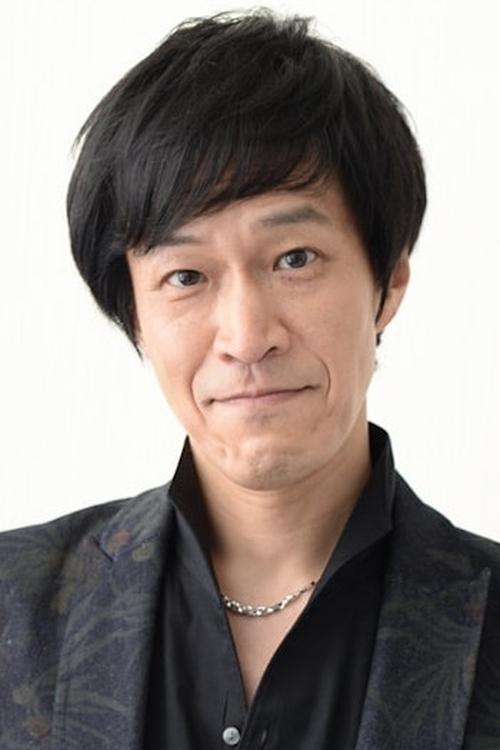 Retsu Kaiō szerepében:
Rikiya Koyama 1963-12-18 Kyoto Prefecture, Japan
Rikiya Koyama is a Japanese actor and voice actor who is a member of Haiyuza Theatre Company. He has done popular voicing roles in Hajime no Ippo, Utawarerumono and Kamen no Maid Guy. He is also known by the nicknames "Rikki" and "Riki-chan". Koyama become well known for voicing Yamato from Naruto, Kogoro Mouri from Case Closed and Coyote Starrk from Bleach.
The Movie DB adatlap | IMDb adatlap
---
Hanayama Kaoru szerepében:
Takuya Eguchi 1987-05-27 Setagaya, Tokyo, Japan
Takuya Eguchi is a Japanese voice actor and singer from Setagaya, Tokyo. He is affiliated with 81 Produce. He has voiced in a number of lead roles in anime shows including Kazuya Kujo in Gosick, Yoshiharu Sagara in The Ambition of Oda Nobuna, Kon Hokaze in Ixion Saga DT, Hachiman Hikigaya in My Youth Romantic Comedy Is Wrong, As I Expected, William Twining in Devils and Realist, Takeo Gōda in My Love Story. He won Best New Actor award at the 6th Seiyu Awards, and Best Voice Actor in the Newtype Anime Awards 2015. In 2017, Eguchi launched a manga about his life called Eguchi Takuya no Gainen Planet, to be published on Kadokawa's Dengeki Girl's Style Online website.
---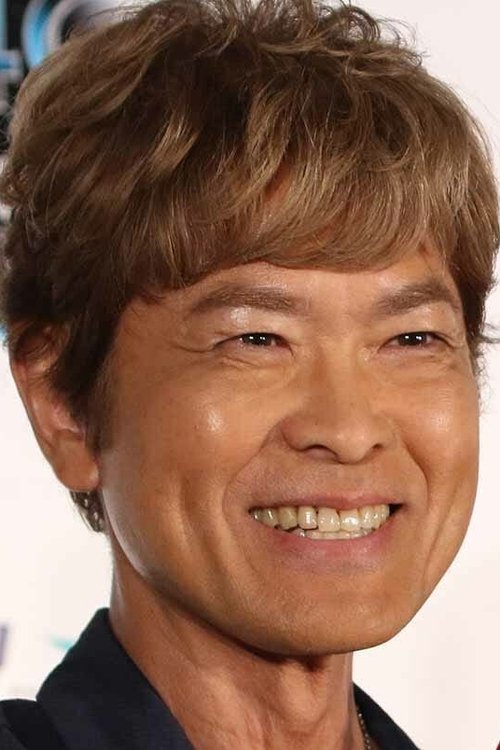 Narrator szerepében:
Toru Furuya 1953-07-31 Yokohama, Kanagawa, Japan
Toru Furuya (古谷 徹 Furuya Tōru) is a veteran narrator and seiyū (voice actor) born on July 31, 1953 in Yokohama, Kanagawa Prefecture, Japan. As a child, he was a member of Gekidan Himawari, a children's acting troupe. He is currently employed by the talent management firm Aoni Production. Furuya is most known for the roles of Amuro Ray (both in the original Mobile Suit Gundam and its following Gundam sequels), Hyouma Hoshi (Kyojin no Hoshi), Pegasus Seiya (Saint Seiya), Yamcha (Dragon Ball Z), Kyosuke Kasuga (Kimagure Orange Road), and Mamoru Chiba/Tuxedo Mask (Sailor Moon). He is also the first and only seiyu who has provided a Japanese voice for Mario. He also used a pseudonym Noboru Sōgetsu (蒼月 昇 Sōgetsu Noboru) in the cast of Mobile Suit Gundam 00 for Ribbons Almark's role (but used his real name in the narration role). Both the narration role and Ribbons mark Furuya's first role in a non-Universal Century Gundam series. Shuichi Ikeda who played Char had his earlier with Gilbert Durandal in Gundam SEED Destiny. He was a best friend of the late Hirotaka Suzuoki and is noted to be friends with Ikeda. He was at one time married to fellow seiyuu Mami Koyama but amicably divorced in 1983. He later married seiyuu Satomi Majima, who was the other main character of Stop!! Hibari-kun!. Description above from the Wikipedia article Tōru Furuya, licensed under CC-BY-SA, full list of contributors on Wikipedia.
The Movie DB adatlap | IMDb adatlap