Koyomi Araragi (voice) szerepében:
Hiroshi Kamiya 1975-01-28 Matsudo, Chiba, Japan
Hiroshi Kamiya is a Japanese voice actor, singer and narrator affiliated with Aoni Production. He is best known for being the voice of Choromatsu Matsuno from Osomatsu-san, Takashi Natsume from Natsume Yūjin Chō, Akashi Seijuro from Kuroko's Basketball, Levi Ackerman from Attack on Titan, Mephisto Pheles from Blue Exorcist, Yuzuru Otonashi from Angel Beats!, Yato from Noragami, Nozomu Itoshiki from Sayonara, Zetsubou-Sensei, Koyomi Araragi from the Monogatari series, Sōma from Working!!, Izaya Orihara from Durarara!!, Trafalgar Law from One Piece, Tieria Erde from Mobile Suit Gundam 00, and Kinshirō Kusatsu from Cute High Earth Defense Club LOVE!. He won "Best Lead Actor" and "Best Personality" at the Third Seiyu Awards, and "Best Supporting Actor" at the Second Seiyu Awards. He hosts radio show Dear Girl Stories along with voice actor Daisuke Ono.
The Movie DB adatlap | IMDb adatlap
---
Hitagi Senjougahara (voice) szerepében:
Chiwa Saito 1981-03-12 Saitama Prefecture, Japan
Chiwa Saito (斎藤 千和, Saitō Chiwa) is a Japanese voice actress employed by I'm Enterprise. Saitō is one half of the voice acting duo "coopee", along with Natsuko Kuwatani. In the "Divine Design" arc of the Getbackers drama CDs, she voices a character who battles the character voiced by Kuwatani. She is a member of the voice acting group "MORE PEACH SUMMER SNOW", alongside Haruna Ikezawa, Mamiko Noto and Ryo Hirohashi. The group began as "MORE PEACH SUMMER", with Ikezawa, Saitō and Noto; all four voiced characters in the Keroro Gunso anime. The quartet's name is based on the names of their respective Sgt. Frog characters: Angol Mois (Noto), Momoka Nishizawa (Ikezawa), Natsumi Hinata (Saitō), and Koyuki Azumaya (Hirohashi).
---
Tsubasa Hanekawa / Black Hanekawa (voice) szerepében:
Yui Horie 1976-09-20 Katsushika, Tokyo Prefecture, Japan
Yui Horie is a Japanese singer and voice actress. She is sometimes affectionately nicknamed "Hocchan" by her Japanese fans. She hosts a radio show called "Horie Yui no Tenshi no Tamago" and is the founding member of the singing group, Aice5. She is one of a handful of Japanese idol voice actors that rose to prominence in the 2000s, whose popularity today has been attributed to their solid experience and long-term interaction with their fan base, as opposed to the contemporary norms of youth and beauty in the entertainment industry. As a result of her ongoing success, she has performed solo at large music venues, such as the Nippon Budokan in 2009 and the Yoyogi National Gymnasium's First Stadium in 2015, each with capacities of approximately 14,000 and 13,000 respectively. Her official fanclub is the "Black Cat Alliance". Some of her notable roles in anime include Naru Narusegawa in Love Hina, Multi in To Heart, Tohru Honda in Fruits Basket, Ai in Dōbutsu no Mori, Ayu Tsukimiya in Kanon, Yuki Cross in Vampire Knight, Miss Monochrome in Miss Monochrome, Minori Kushieda in Toradora!, Tsubasa Hanekawa in Monogatari, Chie Satonaka in Persona 4, Kōko Kaga in Golden Time, Carla in Fairy Tail and Wiz in KonoSuba.
The Movie DB adatlap | IMDb adatlap
---
Shinobu Oshino / Kiss-shot Acerola-orion Heart-under-blade szerepében:
Maaya Sakamoto 1980-03-31 Tokyo, Japan
Maaya Sakamoto is a Japanese voice actress and singer. She made her debut as a voice actress in 1992 as the voice of Chifuru in Little Twins, but is better known as voice of Hitomi Kanzaki in The Vision of Escaflowne. Other major roles in anime include Riho Yamazaki in Nightwalker: The Midnight Detective, Moe Katsuragi in Risky Safety, Princess Tomoyo in Tsubasa Reservoir Chronicle, Haruhi Fujioka in Ouran High School Host Club, Sayaka Nakasugi in Birdy the Mighty, Ciel Phantomhive in Black Butler, Shinobu Oshino in Monogatari, Shiki Ryougi in the Kara no Kyoukai film series, and Motoko Kusanagi in the newer Ghost in the Shell films and series. In video games she voices Aura and Natsume in .hack, Lisa Hamilton / La Mariposa in Dead or Alive, Aeris in Kingdom Hearts, Aigis in Persona 3, Lightning in Final Fantasy XIII games, Ling Xiaoyu in the Tekken series, and Alisa Illinichina Amiella in God Eater. She has also branched into singing, performing songs in both English and Japanese. She released her debut single "Yakusoku wa Iranai" in collaboration with Yoko Kanno under Victor Entertainment on April 24, 1996. Her singles "Tune the Rainbow", "Loop", "Ame ga Furu", and "Triangler" have all reached the top 10 Oricon singles chart: "Triangler" in particular charted at number 3 and remained charting for 26 weeks. Her albums have had similar success, with Shōnen Alice and Yūnagi Loop both reaching the top 10 Oricon albums chart; and her album You Can't Catch Me, released on January 12, 2011, became her first release to ever reach number 1. She held a concert at the Nippon Budokan on March 31, 2010, her thirtieth birthday. In the Japanese localization of overseas dubs, she has voiced Padme Amidala as presented in the Star Wars films and cartoons, as well as being the dub voice for Natalie Portman on numerous films.
The Movie DB adatlap | IMDb adatlap
---
Izuko Gaen (voice) szerepében:
Satsuki Yukino 1970-05-25 Otsu, Shiga, Japan
Satsuki Yukino (ゆきの さつき, Yukino Satsuki, previously 雪乃 五月, 雪野 五月), real name Yuki Inoue (井上 由起, Inoue Yuki), born May 25, 1970, is a popular Japanese voice actress from Ōtsu, Shiga. Yukino is also a singer as part of the Hinata Girls. She was a member of Ken Production until 2016. Yukino's most well-known voice roles include Kagome Higurashi in Inuyasha, Mutsumi Otohime in Love Hina, Yoruichi Shihouin in Bleach, Kaname Chidori in all the Full Metal Panic series, Mion and Shion Sonozaki in Higurashi no Naku Koro ni, Milly Thompson in Trigun and Kira Yukyou in Yu-Gi-Oh! 5D's Description above from the Wikipedia article Satsuki Yukino, licensed under CC-BY-SA, full list of contributors on Wikipedia .
---
Suruga Kanbaru (voice) szerepében:
Miyuki Sawashiro 1985-06-02 Nagano, Japan
Miyuki Sawashiro is a Japanese voice actress and narrator affiliated with Aoni Production. She has voiced in a number of Japanese anime dubs including as Petit Charat/Puchiko in Di Gi Charat, Mint in Galaxy Angel, Beelzebub in Beelzebub, Celty Sturluson in Durarara!!, Kurapika in Hunter x Hunter, Sinon in Sword Art Online, Ayane Yano in Kimi ni Todoke, Fujiko Mine in later installments of Lupin the Third, Queen in Mysterious Joker, Jun Sasada in Natsume's Book of Friends, Shinku in Rozen Maiden, Haruka Nanami in Uta no Prince-sama, Kotoha Isone in Yozakura Quartet, Kanbaru Suruga in Bakemonogatari, Jun Kanzato in Persona: Trinity Soul, and Lag Seeing in Tegami Bachi. Source: Wikipedia
The Movie DB adatlap | IMDb adatlap
---
Sodachi Oikura (voice) szerepében:
Marina Inoue 1985-01-20 Tokyo, Japan
Marina Inoue is a Japanese voice actress and singer. She was signed onto Sony Music Entertainment Japan's Aniplex division until 2007. As for her voice acting career, she is employed by Aoni Production (previously with Sigma Seven). Inoue made her debut as a voice actress and singer after she was chosen out of 2,000 people from the "Gonna be a star" auditions (hosted by Sony Music Entertainment Japan) for the title role in the OVA Le Portrait de Petit Cossette.
---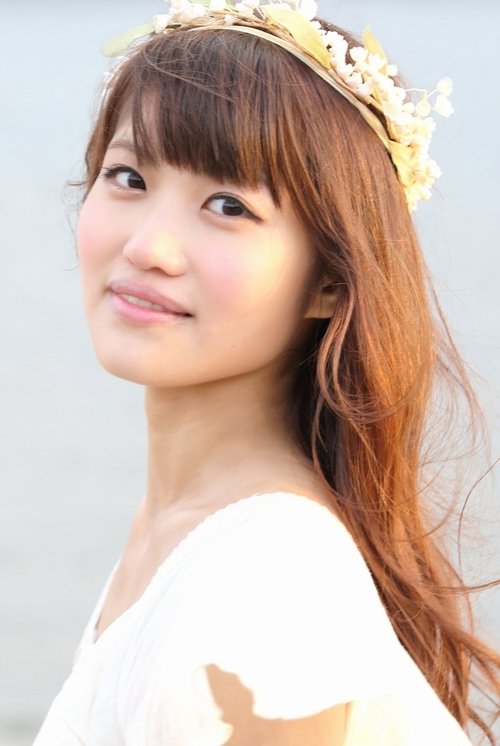 Yotsugi Ononoki (voice) szerepében:
Saori Hayami 1991-05-29 Tokyo, Japan
Saori Hayami is a Japanese voice actress, singer and narrator. She is represented by the agency I'm Enterprise.] As a singer, she is signed to Warner Bros. Home Entertainment Japan. In 2016, she won the 10th Seiyu Awards for Best Supporting Actress. Her major voice roles include Yukino Yukinoshita in My Teen Romantic Comedy SNAFU, Ayase Aragaki in Oreimo, Shirayuki in Snow White with the Red Hair, Miyuki Shiba in The Irregular at Magic High School, Shinoa Hiiragi in Seraph of the End, Kotohae Hanami in Witchy PreCure!, Urara Shiraishi in Yamada-kun and the Seven Witches, Yotsugi Ononoki in Monogatari, Aila Jyrkiäinen in Gundam Build Fighters, Wako Agemaki in Star Driver, Shōko Nishimiya in A Silent Voice, and Yumeko Jabami in Kakegurui – Compulsive Gambler.
---
Ougi Oshino (voice) szerepében:
Kaori Mizuhashi 1974-08-28 Sapporo, Hokkaido Prefecture, Japan
Kaori Mizuhashi is a Japanese voice actress who is employed by Arts Vision. She debuted in 1996 with the game Legend of the Valkyrie. In October 2000, she landed her first regular anime role in Hiwou War Chronicles, and in 2001 her recognition received a boost when she starred as the leading role Haruno Kasumi in the NHK anime Kasumin.
The Movie DB adatlap | IMDb adatlap
---
Nadeko Sengoku (voice) szerepében:
Kana Hanazawa 1989-02-25 Tokyo, Japan
Kana Hanazawa is a Japanese voice actress affiliated with the Office Osawa talent agency. In 2012 she made her debut as a singer.
The Movie DB adatlap | IMDb adatlap
---
Seishirou Shishirui szerepében:
Rikiya Koyama 1963-12-18 Kyoto Prefecture, Japan
Rikiya Koyama is a Japanese actor and voice actor who is a member of Haiyuza Theatre Company. He has done popular voicing roles in Hajime no Ippo, Utawarerumono and Kamen no Maid Guy. He is also known by the nicknames "Rikki" and "Riki-chan". Koyama become well known for voicing Yamato from Naruto, Kogoro Mouri from Case Closed and Coyote Starrk from Bleach.
The Movie DB adatlap | IMDb adatlap