Babylon Színész- és szereplőlista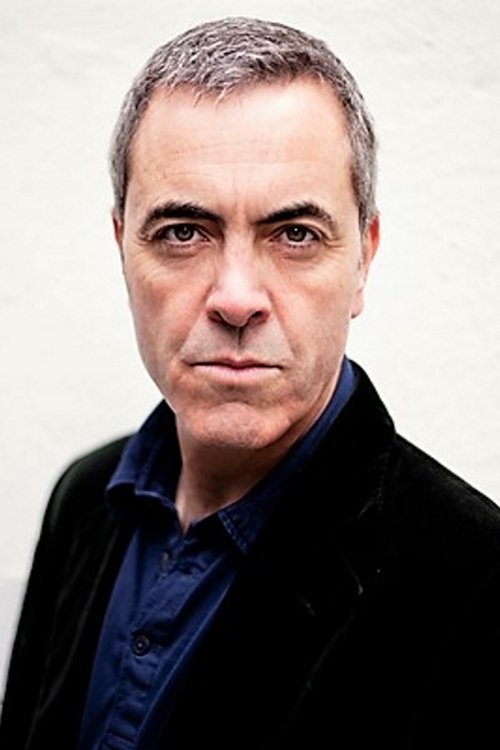 Richard Miller szerepében:
James Nesbitt 1965-01-15 Ballymena, County Antrim, Northern Ireland
James Nesbitt (born 15 January 1965) is a Northern Irish actor. Born in Ballymena, County Antrim, Northern Ireland, Nesbitt grew up in the nearby village of Broughshane, before moving to Coleraine, County Londonderry. He wanted to become a teacher, like his father, so began a degree in French at the University of Ulster. He dropped out after a year when he decided to become an actor, and transferred to the Central School of Speech and Drama in London. After graduating in 1987, he spent seven years performing in plays that varied from the musical Up on the Roof (1987, 1989) to the political drama Paddywack (1994). He made his feature film debut playing talent agent Fintan O'Donnell in Hear My Song (1991). Nesbitt got his breakthrough television role playing Adam Williams in the romantic comedy-drama Cold Feet (1998–2003), which won him a British Comedy Award, a Television and Radio Industries Club Award, and a National Television Award. His first significant film role came when he appeared as pig farmer "Pig" Finn in Waking Ned (1998). With the rest of the starring cast, Nesbitt was nominated for a Screen Actors Guild Award. In Lucky Break (2001), he made his debut as a film lead playing prisoner Jimmy Hands. The next year, he played Ivan Cooper in the television film Bloody Sunday, about the 1972 shootings in Derry. A departure from his previous "cheeky chappie" roles, the film was a turning point in his career. He won a British Independent Film Award and was nominated for the British Academy Television Award for Best Actor. Nesbitt has also starred in Murphy's Law (2001–2007) as undercover detective Tommy Murphy—a role that was created for him by writer Colin Bateman. The role twice gained Nesbitt Best Actor nominations at the Irish Film & Television Awards (IFTA). In 2007, he starred in the dual role of Tom Jackman and Mr Hyde in Steven Moffat's Jekyll, which earned him a Golden Globe Award nomination in 2008. Nesbitt has since appeared in several more dramatic roles; he starred alongside Liam Neeson in Five Minutes of Heaven (2009), and was one of three lead actors in the television miniseries Occupation (2009) and The Deep (2010). He also starred in the movies Outcast (2010) and Emilio Estevez's The Way (2011), and has been cast in Peter Jackson's The Hobbit (2012/13). Nesbitt is married to former actress Sonia Forbes-Adam, with whom he has two daughters. He is a patron of numerous charities and in 2010 accepted the ceremonial position of Chancellor of the University of Ulster.
The Movie DB adatlap | IMDb adatlap
---
Liz Garvey szerepében:
Brit Marling 1983-08-07 Chicago, Illinois, USA
Brit Heyworth Marling (born August 7, 1983) is an American writer, producer, director, and actress. After majoring in economics at Georgetown University, Brit moved to Los Angeles with friends Mike Cahil and Zal Batmanglij to pursue screenplay writing and acting. Marling was born in Chicago, Illinois. She was named "Brit" after her Norwegian maternal great-grandmother. She graduated from Georgetown University in 2005 with degrees in economics and studio art, and was her class Valedictorian. Following graduation from Georgetown, Marling spent a summer interning for the investing banking firm Goldman Sachs. She later turned down a job offer from the firm, opting instead to move to Cuba with friend and director Mike Cahill to film the documentary Boxers and Ballerinas. It was for this documentary that Marling first gained recognition in 2004; having co-written the film with Mike Cahill and Nicholas Shumaker and co-directed with Mike Cahill. Marling also co-wrote, co-produced, and acted in the 2011 films Sound of My Voice and Another Earth. Both of these films were featured at the 2011 Sundance Film Festival, with Another Earth winning the Alfred P. Sloan Prize for outstanding film with science, technology or math as a major theme. In 2012, she played Richard Gere's daughter in Arbitrage. In 2013, she collaborated with Sundance once again on her lead role in The East alongside Ellen Page and Alexander Skarsgård.
The Movie DB adatlap | IMDb adatlap
---
---
Warwick szerepében:
Nick Blood 1982-03-20 London, England, UK
Nick Blood was born on March 20, 1982 in London, England. He is an actor and director, known for Marvel's Agents of S.H.I.E.L.D. (2013) and Babylon (2014).
The Movie DB adatlap | IMDb adatlap
---
Banjo szerepében:
Andrew Brooke
Andrew Brooke is an English actor. He is best known for playing Ashley in the Channel 4 series PhoneShop for three series. He has appeared in the movies such as Sherlock Holmes in 2009, The Bank Job and Children of Men. His many television appearances include: After Life, Da Vinci's Demons, The IT Crowd, The Inbetweeners, The Mark Steel Lectures, Doctor Who, Pulling, How Not to Live Your Life, The Bible, Law & Order: UK, My Family, Collision, EastEnders, Silent Witness and No Signal.[citation needed] He also produced Escape of the Artful Dodger and One Way Ticket.
The Movie DB adatlap | IMDb adatlap
---
Finn szerepében:
Bertie Carvel 1977-09-06 Marylebone, London, England, UK
Bertie Carvel is a British actor who has twice won a Laurence Olivier Award: for Best Actor in a Leading Role in a Musical for his role as Miss Trunchbull in Matilda the Musical, and for Best Actor in a Supporting Role for his performance as Rupert Murdoch in Ink. For the latter role, he won the Tony Award for Best Actor in a Featured Role in a Play. Carvel was born in Marylebone, London, England, on September 6, 1977. He studied English at the University of Sussex and then trained at the Royal Academy of Dramatic Art. After graduating from RADA in 2003, he began his professional acting career in the theatre. Carvel has appeared in numerous stage productions, both in the UK and the US. He has won numerous awards for his stage work, including two Laurence Olivier Awards, a Tony Award, and a Drama Desk Award. Some of his most notable stage roles include Miss Trunchbull in Matilda the Musical, Rupert Murdoch in Ink, and Jonathan Strange in Jonathan Strange & Mr Norrell. In addition to his stage work, Carvel has also appeared in a number of television and film productions. Some of his most notable TV roles include Simon Foster in Doctor Foster, Adam Dalgliesh in Dalgliesh, and Thewlis in The Sister. He has also appeared in films such as The History Boys, The Woman in Black, and The Thick of It.
The Movie DB adatlap | IMDb adatlap
---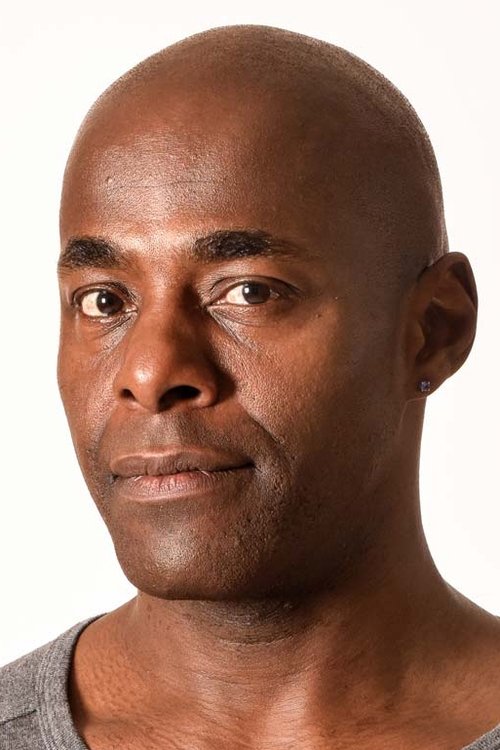 Charles Inglis szerepében:
Paterson Joseph 1964-06-22 London, England, UK
Paterson Joseph (born 22 June 1964) is a British actor. He appeared in the Royal Shakespeare Company productions of King Lear and Love's Labour's Lost in 1990. On television he is known for his roles in Casualty, as Alan Johnson in Channel 4 sitcom Peep Show, Green Wing, Survivors, Boy Meets Girl, as DI Wes Layton in Law & Order: UK, and as Connor Mason in Timeless. His film roles include The Beach, Æon Flux and The Other Man.
The Movie DB adatlap | IMDb adatlap
---
Matt Coward szerepében:
Daniel Kaluuya 1989-02-24 London, England, UK
Daniel Kaluuya (born February 24, 1989) is a British actor. Prominent both on screen and stage, he has received numerous accolades, including an Academy Award, two BAFTA Awards, and a Golden Globe Award. Following supporting roles in the films Johnny English Reborn (2011), Kick-Ass 2 (2013), and Sicario (2015), as well as the Black Mirror episode "Fifteen Million Merits" (2011), Kaluuya had his breakout role in Jordan Peele's horror film Get Out, which garnered him a nomination for the Academy Award for Best Actor. This was followed by starring roles in Black Panther (2018), Widows (2018), Queen & Slim (2019), Nope (2022), and Spider-Man: Across the Spider-Verse (2023). For his portrayal of Black Panther Party leader Fred Hampton in Judas and the Black Messiah (2021), he won the BAFTA and Academy Award for Best Supporting Actor.
The Movie DB adatlap | IMDb adatlap