Eren Yeager (voice) szerepében:
Yuki Kaji 1985-09-03 Tokyo, Japan
Yuki Kaji is a Japanese voice actor and singer affiliated with the agency VIMS. He has also been a radio host and acted on stage, and since 2015 has also occasionally been cast in on-screen roles in television dramas. He has voiced many notable roles such as Eren Yeager in Attack on Titan, Issei Hyodo in High School DxD, Shu Ouma in Guilty Crown, Alibaba in Magi: The Labyrinth of Magic, Kazuya Ichinose and Akio Fudou in Inazuma Eleven: Orion no Kokuin, Clemont in Pokémon XY, Meliodas and Zeldris in The Seven Deadly Sins, Yukine in Noragami, Speed-O'Sound Sonic in One-Punch Man, Kanato Sakamaki in Diabolik Lovers, Todoroki Shōto in My Hero Academia, Kozume Kenma in Haikyu!!, Koichi Hirose in JoJo's Bizarre Adventure.
The Movie DB adatlap | IMDb adatlap
---
Mikasa Ackerman (voice) szerepében:
Yui Ishikawa 1989-05-30 Hyōgo Prefecture, Japan
Yui Ishikawa is a Japanese actress and voice actress who was previously represented by Sunaoka Office, but now belongs to mitt management. Before she started as a voice actress, she was a stage actress and has been voicing radio dramas since 2007. One of her biggest roles was as starring character Mikasa Ackerman in the anime series Attack on Titan. She also voices China Kousaka in Gundam Build Fighters, Sayuri Haruno in Bonjour Sweet Love Patisserie, Hinaki Shinjo in Aikatsu and YoRHa No.2 Type B (2B) in Nier: Automata. At the 8th Seiyu Awards in 2014, she won an award for Best Supporting Actress. She has attended anime conventions around the world, including Sakura-Con in Seattle, Otakuthon in Montreal, and Japan Expo in Paris, and Madman Anime Festival in Brisbane.
The Movie DB adatlap | IMDb adatlap
---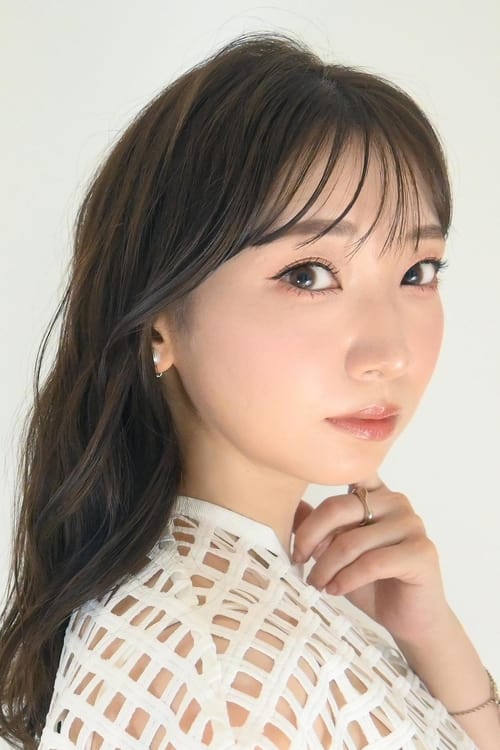 Armin Arlert (voice) szerepében:
Marina Inoue 1985-01-20 Tokyo, Japan
Marina Inoue is a Japanese voice actress and singer. She was signed onto Sony Music Entertainment Japan's Aniplex division until 2007. As for her voice acting career, she is employed by Aoni Production (previously with Sigma Seven). Inoue made her debut as a voice actress and singer after she was chosen out of 2,000 people from the "Gonna be a star" auditions (hosted by Sony Music Entertainment Japan) for the title role in the OVA Le Portrait de Petit Cossette.
---
Jean Kirstein (voice) szerepében:
Kisho Taniyama 1975-08-11 Yamaguchi Prefecture, Japan
Kisho Taniyama is a Japanese musician and voice actor. He is the vocalist and lyricist of the Japanese rock unit/brand GRANRODEO.
---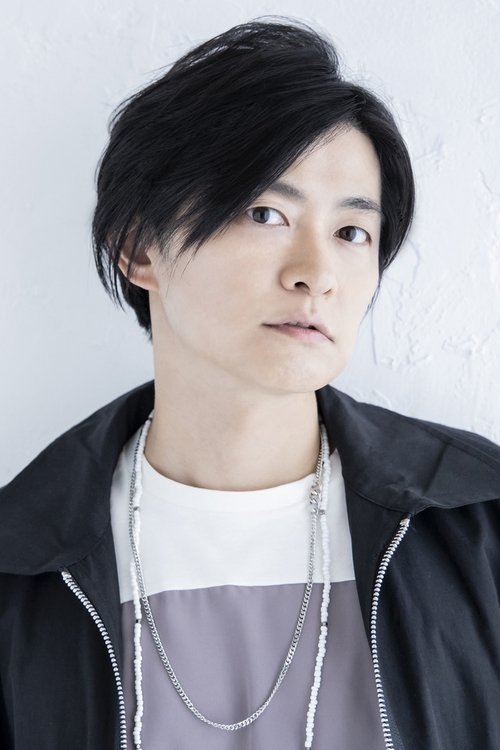 Connie Springer (voice) szerepében:
Hiro Shimono 1980-04-21 Tokyo, Japan
Hiro Shimono is a Japanese voice actor and singer affiliated with I'm Enterprise. His notable roles include Keima Katsuragi in The World God Only Knows, Connie Springer in Attack on Titan, Nai in Karneval, Ayato Kamina in RahXephon, Akihisa Yoshii in Baka and Test: Summon the Beasts, Norifumi Kawakami in Ace of Diamond, Kokichi Ōma in Danganronpa V3: Killing Harmony, and Dabi in My Hero Academia.
---
Reiner Braun (voice) szerepében:
Yoshimasa Hosoya 1982-02-10 Onomichi, Hiroshima, Japan
Yoshimasa Hosoya is a Japanese voice actor and singer from Hiroshima. He was represented by Mausu Promotion and is now a freelancer. He was also a member of the pop duo MaxBoys along with Toshiki Masuda, a fellow Japanese voice actor. In 2014 & 2016, he won the 8th Seiyu Awards & 10th Seiyu Awards for Best supporting actor. Among his many roles in anime, he voiced Kojou Akatsuki in Strike the Blood, Reiner Braun in Attack on Titan, Fumikage Tokoyami in My Hero Academia, Tamaki Katagiri in Black Bullet, Shichika Yasuri in Katanagatari, Daryun in The Heroic Legend of Arslan, Belial in Granblue Fantasy, and Orga Itsuka in Mobile Suit Gundam: Iron-Blooded Orphans. He also appears in many sports anime as Junpei Hyūga in Kuroko's Basketball, Sosuke Yamazaki in Free! Eternal Summer, Asahi Azumane in Haikyuu!!, Tetsuya Yuki in Ace of Diamond and Otabek Altin in Yuri!!! on Ice. On April 23, 2017, he announced a hiatus to undergo treatment for his throat. On August 4, 2017, he announced his return to voice work.
---
Zeke (voice) szerepében:
Takehito Koyasu 1967-05-05 Yokohama, Kanagawa Prefecture, Japan
Takehito Koyasu is a Japanese voice actor. Koyasu is part of the voice actor quartet Weiß consisting of Weiß Kreuz voice castmates Shinichiro Miki, Tomokazu Seki, and Hiro Yūki. He used to work for Production Baobab but is now the head of T's Factory, a voice actor company he founded in 1998. Koyasu is known for his deep, smooth voice, which often lands him in roles that are either villains or lonely bishōnen. Recently, though (as in the cases of Mitsurugi Hanagata from Saber Marionette J, Ryo Kuroyanagi from Yakitate!! Japan, Bobobo-bo Bo-bobo, and Kei Itoshiki from (Zoku) Sayonara, Zetsubou-Sensei) he has been voicing more and more lively/humorous characters. According to Hisaya Nakajo, the manga artist of the series Hana-Kimi, the character of Masao Himejima was designed with Koyasu's voice in mind; the voice actor ended up voicing this character in the series' drama CDs. On 18 September 2009, he created Velvet Underworld series which is the first drama CD of the series, "The Fool". In the following month, "The Wheel of Fortune" had released as the second drama CD of the series.
---
Gabi Braun (voice) szerepében:
Ayane Sakura 1994-01-29 Shibuya, Tokyo, Japan
Ayane Sakura is a Japanese voice actress affiliated with Aoni Production. She was previously affiliated with I'm Enterprise until January 31, 2022. She has also performed theme songs and character songs for various series she has appeared in. In 2018, she won the Best Supporting Actress award at the 12th Seiyu Awards.
The Movie DB adatlap | IMDb adatlap
---
Falco Grice (voice) szerepében:
Natsuki Hanae 1991-06-26 Kanagawa Prefecture, Japan
Natsuki Hanae is a Japanese voice actor from Kanagawa Prefecture. He is affiliated with Across Entertainment. In 2015, he won an award at the 9th Seiyuu Awards as one of the best male newcomers. He also hosts the radio show ŌHana (逢坂市立花江学園 Ōsaka Shiritsu Hanae Gakuen) along with voice actor Ryōta Ōsaka. "Hanae" is actually a pseudonym; his real surname has not been disclosed by his agency.
The Movie DB adatlap | IMDb adatlap