Aries Spring (voice) szerepében:
Inori Minase 1995-12-02 Tokyo, Japan
Inori Minase is a Japanese actress, voice actress and singer who made her singing debut in December 2015 under King Records label. In March 2016, she won the Best Lead Actress Award in the 10th Seiyu Awards for her leading roles as Jun Naruse in the box office hit The Anthem of the Heart and as Yuki Takeya in the anime television series School-Live!. Her other major roles include Chino in Is the Order a Rabbit?, Noel in Celestial Method, Hestia in Is It Wrong to Try to Pick Up Girls in a Dungeon?, Rem in Re:Zero − Starting Life in Another World, Chito in Girls' Last Tour, and Tamaki "Kimari" Mari in A Place Further than the Universe.
The Movie DB adatlap | IMDb adatlap
---
Kanata Hoshijima (voice) szerepében:
Yoshimasa Hosoya 1982-02-10 Onomichi, Hiroshima, Japan
Yoshimasa Hosoya is a Japanese voice actor and singer from Hiroshima. He was represented by Mausu Promotion and is now a freelancer. He was also a member of the pop duo MaxBoys along with Toshiki Masuda, a fellow Japanese voice actor. In 2014 & 2016, he won the 8th Seiyu Awards & 10th Seiyu Awards for Best supporting actor. Among his many roles in anime, he voiced Kojou Akatsuki in Strike the Blood, Reiner Braun in Attack on Titan, Fumikage Tokoyami in My Hero Academia, Tamaki Katagiri in Black Bullet, Shichika Yasuri in Katanagatari, Daryun in The Heroic Legend of Arslan, Belial in Granblue Fantasy, and Orga Itsuka in Mobile Suit Gundam: Iron-Blooded Orphans. He also appears in many sports anime as Junpei Hyūga in Kuroko's Basketball, Sosuke Yamazaki in Free! Eternal Summer, Asahi Azumane in Haikyuu!!, Tetsuya Yuki in Ace of Diamond and Otabek Altin in Yuri!!! on Ice. On April 23, 2017, he announced a hiatus to undergo treatment for his throat. On August 4, 2017, he announced his return to voice work.
---
Beego (voice) szerepében:
Naoki Tatsuta 1950-09-08 Naga, Wakayama Prefecture, Japan
Naoki Tatsuta (龍田 直樹, Tatsuta Naoki, September 8, 1950) is a Japanese voice actor and narrator from Iwade Town, Naga District, Wakayama Prefecture (currently Iwade City). His former stage name was 竜田 直樹 (also reading Naoki Tatsuta). He is affiliated with Aoni Production. He is most known for the role of Oolong in Dragon Ball.
The Movie DB adatlap | IMDb adatlap
---
Charce Lecroix (voice) szerepében:
Nobunaga Shimazaki 1988-12-06 Shiogama, Miyagi, Japan
Nobunaga Shimazaki was born on December 6, 1988 in Shiogama, Miyagi, Japan. He is a voice actor at Aoni Production.
---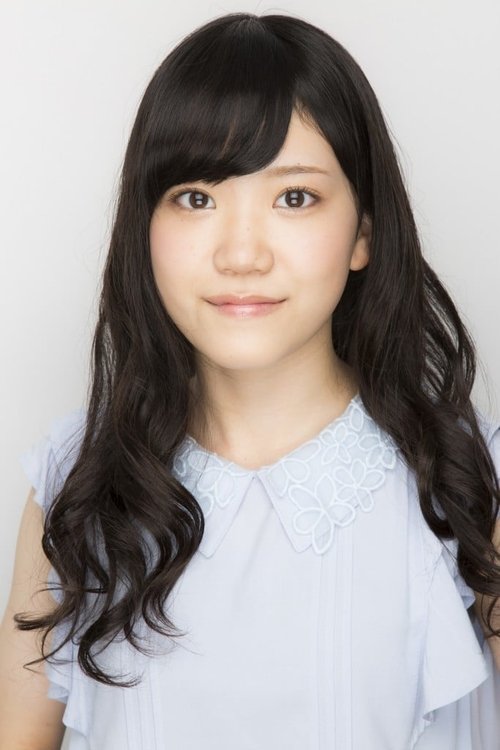 ---
Luca Esposito (voice) szerepében:
Risae Matsuda 1993-07-16 Takatsuki, Osaka, Japan
Risae Matsuda (松田 利冴, Matsuda Risae, July 16, 1993) is a Japanese voice actress from Takatsuki City, Osaka Prefecture. She is affiliated with I'm Enterprise. She is the twin sister of voice actress Satsumi Matsuda (松田 颯水).
The Movie DB adatlap | IMDb adatlap
---
Quitterie Raffaeli (voice) szerepében:
Tomoyo Kurosawa 1996-04-10 Saitama, Japan
Tomoyo Kurosawa (黒沢 ともよ, born April 10, 1996) is a Japanese actress, voice actress and singer from Chichibu, Saitama who is affiliated with Toho Entertainment. Her major voice acting roles in anime are in Yuki Yuna Is a Hero as Itsuki Inubozaki, Sound! Euphonium as Kumiko Oumae and Land of the Lustrous as Phosphophyllite. Kurosawa began studying acting at the age of 3. In 2000, she began appearing in TV dramas, commercials and stage performances. Kurosawa became a support member of Sound Horizon in 2008, appearing in their sixth CD story "Moira" that same year, and in Sound Horizon's seventh CD story "Märchen", released in 2010. Kurosawa made her voice acting debut as Natsuki Koyama in the 2010 anime film Welcome to the Space Show. In 2012, she moved from Space Craft to Mausu Promotion. On March 3, 2018, she won the 12th Seiyu Awards Best Actress in a Leading Role. She graduated from Hosei University in 2019. On August 1, 2021, she announced her transfer from Mausu Promotion to Toho Entertainment. Source: Wikipedia
---
Ulgar Zweig (voice) szerepében:
Koki Uchiyama 1990-08-16 Saitama Prefecture, Japan
Koki Uchiyama (内山 昂輝, Uchiyama Kōki, August 16, 1990) is a Japanese actor, voice actor (seiyū) and singer from Saitama Prefecture. He is affiliated with Himawari Theater Group. In 2011, he won Best Rookie Actor at the 5th Seiyū Awards, and in 2015, Best Voice Actor at the Tokyo Anime Awards.
The Movie DB adatlap | IMDb adatlap
---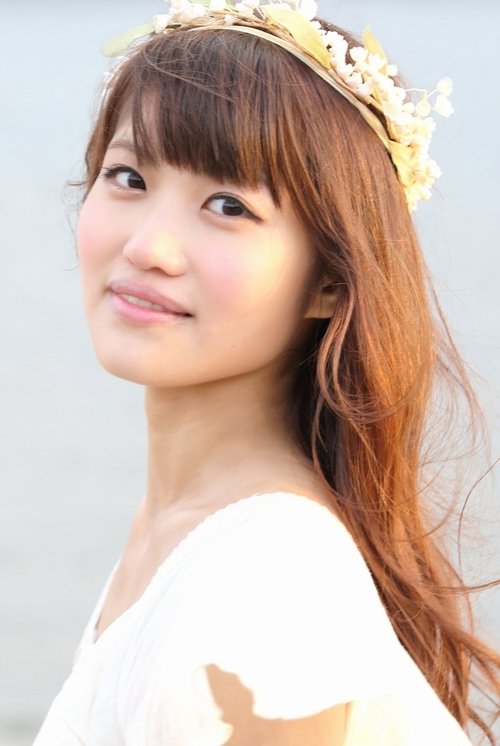 Yunhua Lu (voice) szerepében:
Saori Hayami 1991-05-29 Tokyo, Japan
Saori Hayami is a Japanese voice actress, singer and narrator. She is represented by the agency I'm Enterprise.] As a singer, she is signed to Warner Bros. Home Entertainment Japan. In 2016, she won the 10th Seiyu Awards for Best Supporting Actress. Her major voice roles include Yukino Yukinoshita in My Teen Romantic Comedy SNAFU, Ayase Aragaki in Oreimo, Shirayuki in Snow White with the Red Hair, Miyuki Shiba in The Irregular at Magic High School, Shinoa Hiiragi in Seraph of the End, Kotohae Hanami in Witchy PreCure!, Urara Shiraishi in Yamada-kun and the Seven Witches, Yotsugi Ononoki in Monogatari, Aila Jyrkiäinen in Gundam Build Fighters, Wako Agemaki in Star Driver, Shōko Nishimiya in A Silent Voice, and Yumeko Jabami in Kakegurui – Compulsive Gambler.
---