Count Olaf szerepében:
Neil Patrick Harris 1973-06-15 Albuquerque, New Mexico, USA
Neil Patrick Harris (born June 15, 1973) is an American actor, singer, writer, producer, and television host. Primarily known for his comedic television roles and dramatic and musical stage roles, he has received multiple accolades throughout his career, including a Tony Award, five Primetime Emmy Awards, and nominations for a Grammy Award and three Screen Actors Guild Awards. On television, he is known for playing the title character on the ABC series Doogie Howser, M.D. (1989–1993), for which he was nominated for the Golden Globe Award for Best Actor – Television Series Musical or Comedy, as well as Barney Stinson on the CBS series How I Met Your Mother (2005–2014, for which he was nominated for four Emmy Awards), and Count Olaf on the Netflix series A Series of Unfortunate Events (2017–2019). Harris is also known for his role as the title character in Joss Whedon's musical Dr. Horrible's Sing-Along Blog (2008) and a fictional version of himself in the Harold & Kumar film series (2004–2011). His other films include Starship Troopers (1997), Beastly (2011), The Smurfs (2011), The Smurfs 2 (2013), A Million Ways to Die in the West (2014), and Gone Girl (2014). In 2010, Harris won two awards at the 62nd Primetime Emmy Awards, winning for Outstanding Guest Actor in a Comedy Series for his guest appearance on Glee, and Outstanding Special Class Program for hosting the Tony Awards in 2009; he has won the latter award three additional times for hosting the show in 2011, 2012, and 2013. He also hosted the Primetime Emmy Awards in 2009 and 2013, and hosted the 87th Academy Awards in 2015, thus making him the first openly gay man to host the Academy Awards. In 2014, he starred in the title role in Hedwig and the Angry Inch on Broadway, for which he won the 2014 Tony Award for Best Leading Actor in a Musical. Harris was named one of Time magazine's 100 Most Influential People in 2010. He is married to David Burtka. In 2010, they had twins via surrogacy.
The Movie DB adatlap | IMDb adatlap
---
Lemony Snicket szerepében:
Patrick Warburton 1964-11-14 Paterson, New Jersey, USA
Patrick John Warburton (born November 14, 1964) is an American actor of television, film, and voice. He is best known for his several TV roles, including the title role of The Tick, David Puddy on Seinfeld, the evil Johnny Johnson on NewsRadio, and anchorman Jeb Denton on Less Than Perfect. As a voice actor, his distinctive deep voice has been lent to well-known roles including Ken in Bee Movie, Kronk in The Emperor's New Groove and its sequels, bodyguard Brock Samson on The Venture Bros., paraplegic police officer Joe Swanson on Family Guy, Steve Barkin on Kim Possible, Buzz Lightyear in the Buzz Lightyear of Star Command TV series, and The Wolf in Hoodwinked, among others. He currently stars as macho married man Jeff Bingham in the CBS television program Rules of Engagement. Description above from the Wikipedia article Patrick Warburton, licensed under CC-BY-SA, full list of contributors on Wikipedia.
The Movie DB adatlap | IMDb adatlap
---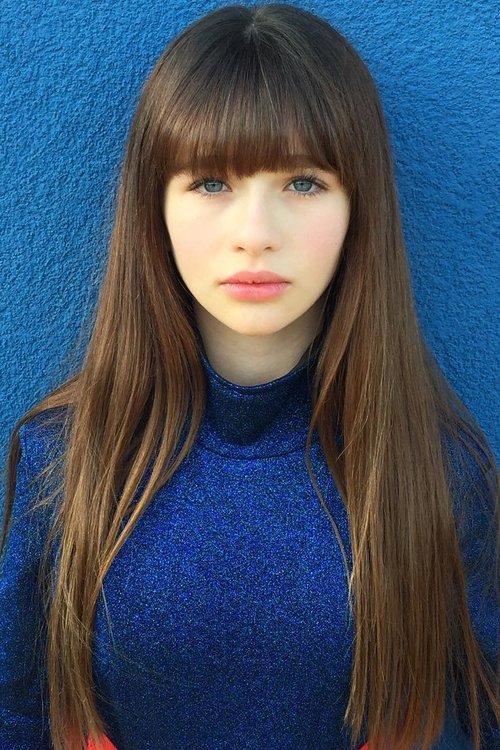 Violet Baudelaire szerepében:
Malina Weissman 2005-01-01 New York City, New York, USA
Malina Weissman is an American child actress and model, best known for appearing as Young April O'Neil in Teenage Mutant Ninja Turtles and Young Kara in Supergirl.
---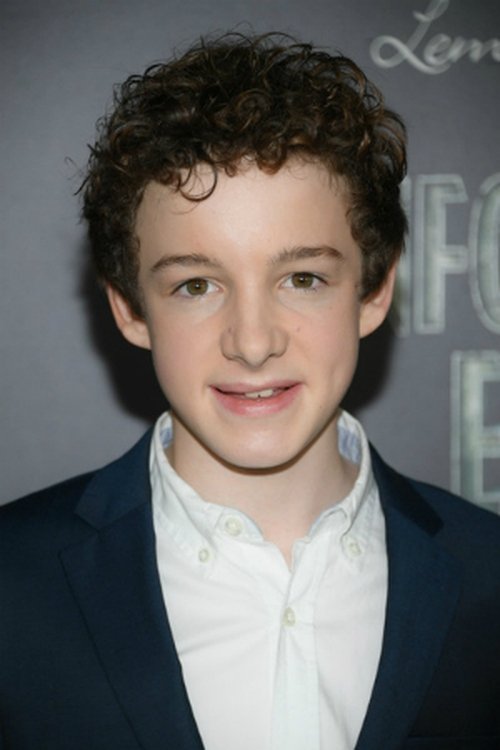 Klaus Baudelaire szerepében:
Louis Hynes 2001-10-09 Oxford, England, UK
Louis Oliver Hynes (born 9 October 2001) is an English actor. He is best known for his role as Klaus Baudelaire in the Netflix series A Series of Unfortunate Events, which ran from 2017 to 2019 and as Vlad in the first season of Hulu series The Great in 2020.
---
---