Army Wives Színész- és szereplőlista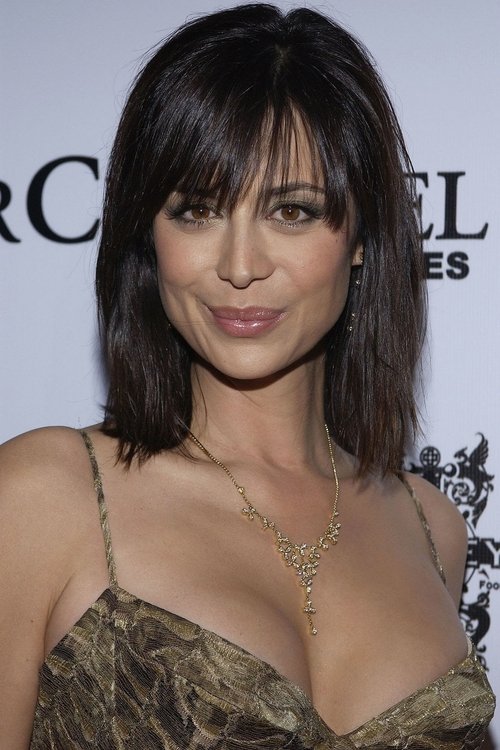 Denise Sherwood szerepében:
Catherine Bell 1968-08-14 London, England, UK
Tall and athletic actress Catherine Bell was born in London, England, but moved to Los Angeles with her mother when she was still a kid. Intending to study pre-Med in college, she dropped out to pursue a modeling career in Japan. After doing some commercials, she returned to L.A. to made guest star appearances on TV shows and do minor film work. She was Isabella Rosellini's nude body double for Death Becomes Her in 1992, leading her to meet her future husband (Adam Deason) on the film's set. After making a short guest appearance on the NBC show JAG, she wrote a letter to the show's producers expressing her interest in it. In 1996, JAG moved to CBS and she joined the cast as Major Sarah "Mac" Mackenzie, sidekick to Lt. Commander Harmon "Harm" Rabb (David James Elliott). As a real-life kickboxer and snowboarder, her athletic skills lead the way for physically demanding parts in the action movies Men of War, Crash Dive, and Black Thunder. In 2000 she starred in the sci-fi thriller Thrill Seekers with Casper Van Dien, and in 2003 she briefly moved to comedies for Bruce Almighty. ~ Andrea LeVasseur, Rovi
The Movie DB adatlap | IMDb adatlap
---
Michael Holden szerepében:
Brian McNamara 1960-11-21 Long Island, New York, USA
From Wikipedia, the free encyclopedia. Brian McNamara (b. November 21, 1960) is an American actor, known for his portrayal of Dean Karny in the TV Movie Billionaire Boys Club for which he was nominated for a Golden Globe for Best Performance by an Actor in a supporting role.
The Movie DB adatlap | IMDb adatlap
---
---
Frank Sherwood szerepében:
Terry Serpico 1964-06-27
From Wikipedia, the free encyclopedia. Terry Serpico is a film and television supporting actor. Although he studied acting in college, graduating from SUNY-Purchase in 1989, Serpico began his career as a stunt performer. Pretty soon, his chances expanded as directors realized he also could act. In 1997, he appeared in Donnie Brasco, where he played his first major acting role. Since then, his credits have included appearances in ambitious vehicles such as The Peacemaker, Random Hearts, Bringing Out the Dead, Hannibal, Righteous Kill, The Interpreter, and two of the biggest blockbuster films of the past few years: the Academy Award winner The Departed and the Academy Award–nominated Michael Clayton. In television, Serpico has guest-starred on such shows as Law & Order, CSI: Miami, Law & Order: Criminal Intent, The Bronx is Burning, and has enjoyed a recurring role in Rescue Me. On the Lifetime series Army Wives, Serpico portrays Lieutenant Colonel Frank Sherwood, a tough officer married to Denise Sherwood (Catherine Bell) with a son, Jeremy (Richard Bryant), who has recently enlisted. A featured character on the show, Serpico appeared in 12 episodes of the first two seasons, and became a series regular in season 3. An Army brat himself who lived on five different bases as a child, Serpico says of the Frank Sherwood role: "I didn't really have to work so hard to prepare for [this role] because it is a part of me; it's in my blood."
The Movie DB adatlap | IMDb adatlap
---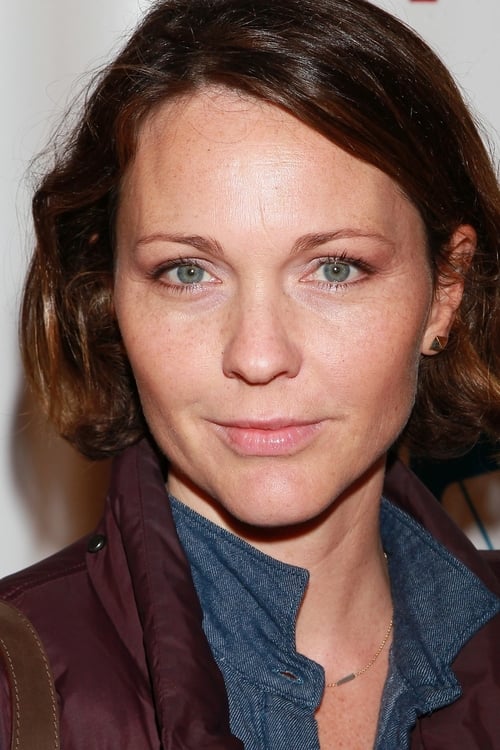 Jackie Clarke szerepében:
Kelli Williams 1970-06-08 Los Angeles, California, USA
From Wikipedia, the free encyclopedia. Kelli Renee Williams (born June 8, 1970, in Los Angeles, California) is an American actress. She is best known for her roles as Lindsay Dole on the Legal drama The Practice and as psychologist and deception expert Dr. Gillian Foster on Lie to Me.
The Movie DB adatlap | IMDb adatlap
---
Gloria szerepében:
Alyssa Diaz 1985-09-07 Northridge, Los Angeles, California, USA
Alyssa Diaz was born on September 7, 1985, in the city of Northridge (California), in the United States. Colombian and Mexican - American descent, Alyssa studied at Bishop Alemany High School. She began acting at the beginning of the new millennium, participating in some episodes of various series such as "CSI: Miami" and "The Brothers Garcia", "American Family". In 2005, she won the role of Celia Ortega on the popular soap opera "As the World Turns", in which she played for over 56 episodes. She later had some recurring roles, such as the Mercedes Moretta on the television series "Southland" and was a guest artist at shows, which include "The Unit", "Greek", "CSI: New York", "Three Rivers", "Lie to me" or "law & order: Los Angeles (Law & Order: Los Angeles)". Alyssa is currently working on "The Nine Lives of Chloe King" series which is broadcast by the ABC Family sign, and which plays the role of Jasmine, cousin of the protagonist Chloe King (Skyler Samuels), who discovers that she belongs to an ancient race call the Mai, and has powers similar to the of a feline, including their nine lives. Alyssa, that also filmed some short films and telefilms, participated in her first feature film in 2005, integrating the cast of the comedy "How the Garcia Girls Spent Their Summer" starring America Ferrera. More recently filmed the horror 'Shark Night 3D' movie (2011) which co-starred along with Sara Paxton and Dustin Milligan. Her latest work for this medium was in the action movie "Red Dawn", whose filming was completed recently and which has the lead of Chris Hemsworth, Isabel Lucas, and Josh Hutcherson.
The Movie DB adatlap | IMDb adatlap
---
---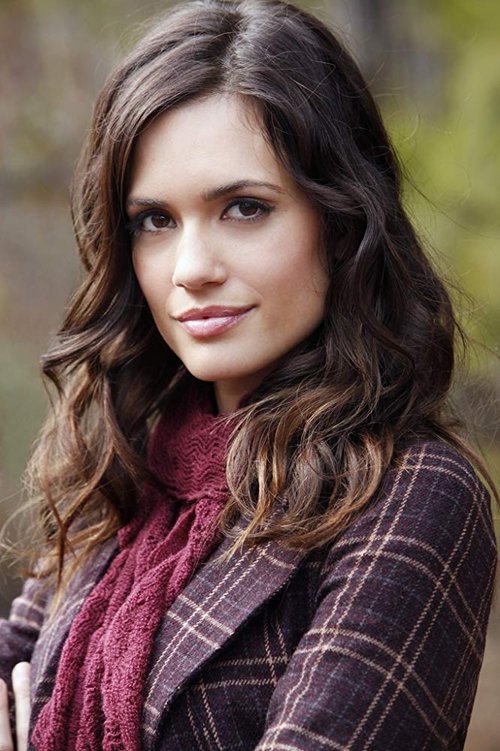 Maggie Hall szerepében:
Torrey DeVitto 1984-06-08 Huntington, Long Island, New York, USA
Torrey Joël DeVitto is an American actress and former fashion model. She's best known for her starring role as Dr. Natalie Manning on NBC's Chicago Med. Her first starring role was as Karen Kerr on the ABC Family drama series Beautiful People. She followed this up with recurring roles as Carrie in The CW drama  One Tree Hill (2008–2009), as Melissa Hastings in the ABC Family/Freeform mystery drama Pretty Little Liars (2010–2017), and as Dr. Meredith Fell in The CW fantasy drama The Vampire Diaries (2012–2013). She also starred as Maggie Hall in the final season of Lifetime's drama series Army Wives (2013). She then landed a starring role as Dr. Natalie Manning, one of the original characters in NBC's Chicago Med (2015-2021).
The Movie DB adatlap | IMDb adatlap
---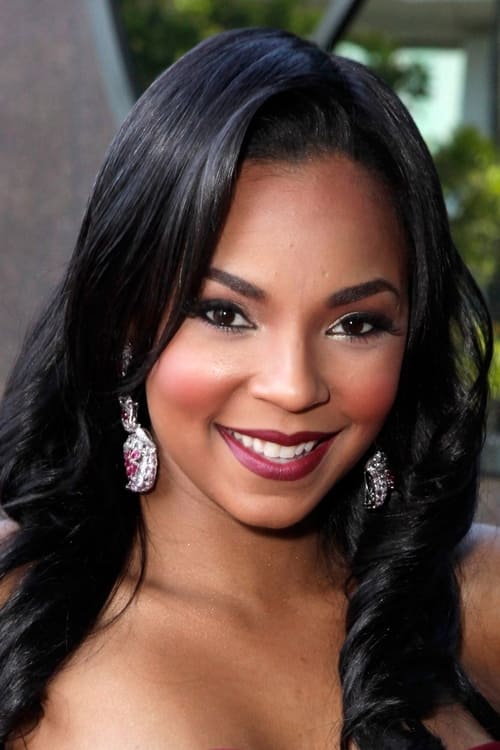 Latasha Montclair szerepében:
Ashanti 1980-10-13 Glen Cove, Long Island, New York, USA
Ashanti Shequoiya Douglas born October 13, 1980 is an American recording artist, record producer and actress who rose to fame in the early 2000s. Ashanti is most famous for her eponymous debut album, which featured the hit song "Foolish", and sold over 503,000 copies in its first week of release throughout the U.S. in April 2002. The album set a Soundscan record as the biggest opening week sales for a new female artist, outselling debuts by Alicia Keys and Lauryn Hill. In the same week, she became the first female performer to simultaneously hold the top two places on the Billboard Hot 100 singles chart with "Foolish", and "What's Luv?" (with Fat Joe). Ashanti broke records again by having three top ten songs, "Foolish," "What's Luv?" and "Always on Time", on the Billboard Hot 100 charts in the same week, being the first woman to accomplish this feat and being second only to the Beatles. In 2003, the self-titled debut album won Ashanti her first Grammy Award for Best Contemporary R&B album. As of 2008, she has sold more than 27 million albums worldwide. Ashanti ended the decade (2000–09) as the third top new R&B artist behind Alicia Keys and Beyonce Knowles. She also ended the decade at number 38 on the Top Artist of the Decade list. As of 2010, Ashanti is listed in the 20 Best Selling Music Singles Since 1990 in History. She ranked #17, with Foolish selling more than 7.4 million copies in the U.S. Ashanti sang background vocals for Jennifer Lopez on "I'm Real (Murder Remix)" and wrote and sang background on the song "Ain't It Funny (Murder Remix)" sung by Jennifer Lopez, both reaching number one on Billboard Hot 100 , which was also in the top 10 charts at the same time as "Foolish", "Always on Time" (with Ja Rule), and "What's Luv" (with Fat Joe). Later that year, she was acclaimed as the "Princess Of Hip-Hop & R&B" by her label and capped off her successful debut by winning eight Billboard awards and two American Music Awards. Within seven years of Ashanti's career, she has scored 16 top 40 hits on the Hot 100. Ashanti has endorsed numerous products including Gap, Herbal Essences and Mudd Jeans. Ashanti cites Janet Jackson, Prince, Madonna, Tupac Shakur, Aaliyah, Tamia, Mary J. Blige, Ella Fitzgerald, Peggy Lee, Yolanda Adams, Toni Braxton, Luther Vandross, The Beatles, The Clark Sisters, Smokey Robinson, Donna Summer, and Blue Magic as her musical influences. Praised as a gifted songwriter by her peers and critics alike, Ashanti has written/co-written the bulk of all her music. She is currently working on her own publishing company entitled Written Entertainment. She released her fourth studio album entitled The Declaration on June 3, 2008 and is currently in the studio working on her fifth. She also performed the charity tune "Just Stand Up" alongside 14 other female singers for the "Stand Up to Cancer" live television special which helped raise $100 million dollars for cancer research Description above from the Wikipedia article Ashanti, licensed under CC-BY-SA, full list of contributors on Wikipedia
The Movie DB adatlap | IMDb adatlap
---
---
Kat Young szerepében:
Brooke Shields 1965-05-31 New City, New York, USA
Brooke Christa Shields (born May 31, 1965) is an American actress, author and model. Some of her better known movies include Pretty Baby and The Blue Lagoon, as well as TV shows such as Suddenly Susan, That '70s Show and also Lipstick Jungle. Description above from the Wikipedia article Brooke Shields, licensed under CC-BY-SA, full list of contributors on Wikipedia.
The Movie DB adatlap | IMDb adatlap
---
Eddie Hall szerepében:
Burgess Jenkins 1973-10-24 Winston-Salem, North Carolina, USA
Burgess Jenkins (born October 24, 1973) is a film actor known for work in the 2000 film Remember The Titans (as Ray Budds) opposite Academy Award winner Denzel Washington; as Hilary Swank's husband David Winter in The Reaping (2007). He portrayed religious leader John Wesley in the award winning independent film Wesley (2009) with Golden Globe winner Kevin McCarthy and Emmy-nominated television legend June Lockhart. On television, Jenkins played Bobby Irons throughout season 6 on the hit WB series One Tree Hill while also playing a recurring role on Lifetime's Army Wives and Drop Dead Diva. He starred in the true story "Unshackled" with Stacy Keach. He was nominated as Best Actor at the Boston Film Festival for his portrayal of Bruce Snow in "Insignificant Others". Jenkins is a Meisner method actor trained at the Playhouse West with Robert Carnegie and academy award nominated actor Jeff Goldblum. From Wikipedia, the free encyclopedia.
The Movie DB adatlap | IMDb adatlap
---
Tim Truman szerepében:
Jesse McCartney 1987-04-09 Ardsley, New York, United States
Jesse McCartney (born April 10, 1987) is an American singer-songwriter and voice actor. McCartney achieved fame in late 1990s on the soap opera All My Children as JR Chandler, then later joined boy band Dream Street. He branched into a solo career, having appeared in the television series Summerland and as a recurring character in the ABC Family series Greek.
The Movie DB adatlap | IMDb adatlap
---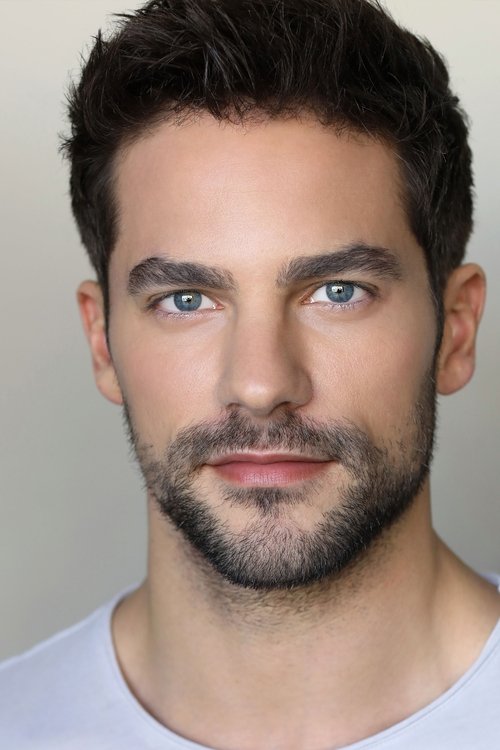 Patrick Clarke szerepében:
Brant Daugherty 1985-08-20 Mason, Ohio, USA
Brant Daugherty was born on August 20, 1985 in Mason, Ohio, USA. He is known for his work on Fifty Shades Freed (2018), Pretty Little Liars (2010) and Dear White People (2017). He has been married to Kimberly Daugherty since June 15, 2019.
The Movie DB adatlap | IMDb adatlap