Archer Színész- és szereplőlista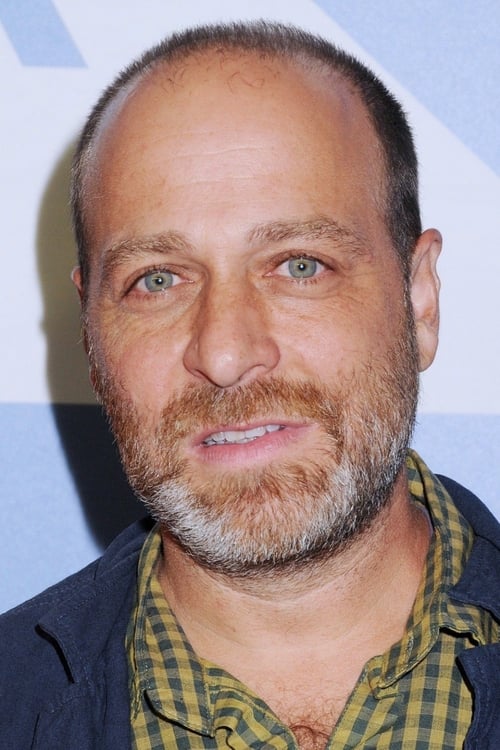 Sterling Archer (voice) szerepében:
H. Jon Benjamin 1966-05-23 Worcester, Massachusetts, USA
Harry Jon Benjamin (born May 23, 1966), known professionally as H. Jon Benjamin, is an American actor, voice actor, and comedian. He is known for his voice-over roles as Jason and Coach McGuirk on Home Movies, Ben on Dr. Katz, Professional Therapist, The Devil on Lucy, Daughter of the Devil, Carl the convenience store manager on Family Guy, and various roles on the sketch comedy series Important Things with Demetri Martin. He is the voice of Sterling Archer in FX's animated series Archer, and Bob Belcher in the Fox animated series Bob's Burgers. Description above from the Wikipedia article H. Jon Benjamin, licensed under CC-BY-SA, full list of contributors on Wikipedia.
The Movie DB adatlap | IMDb adatlap
---
Cheryl Tunt (voice) szerepében:
Judy Greer 1975-07-20 Detroit, Michigan, USA
Judith Therese Evans (born July 20, 1975), known professionally as Judy Greer, is an American actress. She is primarily known as a character actress, who has appeared in a wide variety of films. She first rose to prominence in the late 1990s to early 2000s, appearing in the films Jawbreaker (1999), What Women Want (2000), 13 Going on 30 (2004), 27 Dresses (2008), and Love & Other Drugs (2010). Greer also expanded into other genres, with roles in such films as Adaptation (2002), The Village (2004), The Descendants (2011), Carrie (2013), Dawn of the Planet of the Apes (2014), Jurassic World (2015), Ant-Man (2015), War for the Planet of the Apes (2017), Ant-Man and the Wasp (2018), Halloween (2018), and Halloween Kills (2021). She made her directorial debut with the comedy-drama film A Happening of Monumental Proportions (2017). On television, Greer is best known for her starring voice role as Cheryl Tunt in the FXX animated comedy series Archer (2009–present). She also had roles in the comedy series The Big Bang Theory (2007–2019), Arrested Development (2003–2006, 2013-2019), Two and a Half Men (2003–2015), Married (2014–2015), and Kidding (2018–2020). Description above from the Wikipedia article Judy Greer, licensed under CC-BY-SA, full list of contributors on Wikipedia.
The Movie DB adatlap | IMDb adatlap
---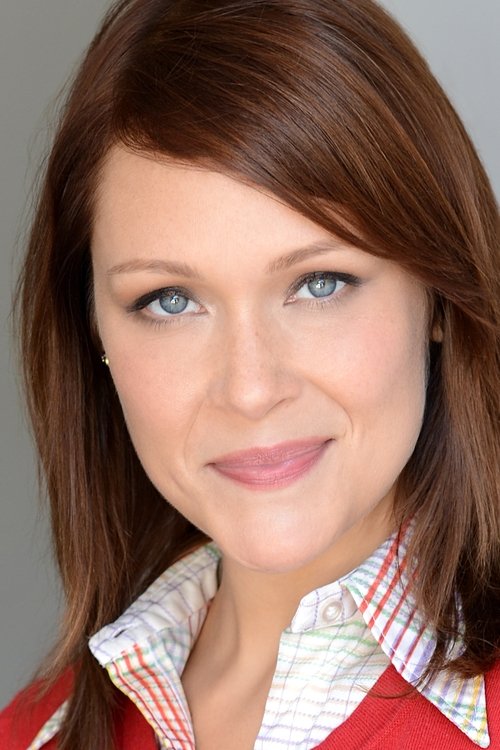 Pam Poovey (voice) szerepében:
Amber Nash 1977-06-06 Atlanta, Georgia, USA
Amber Nash is an American actress. She currently stars in the cartoon as Pam Poovey,whom she describes as "a sturdy bisexual".She also starred in the cartoon Frisky Dingo.Amber also has extensive experience in theatrical performances. She is a co-founder of the The Doug Dank Project at Push Push Theatre; she is also part of the Catch 23.Amber Nash studied with Improv Olympic in Chicago. She has been doing theater for approximately 13 years in the Atlanta, Georgia area. She is part of the Improv Ensemble at Dad's Garage Theater, where she is a performer, teacher, creator and director. She is also involved at The Laughing Matters, working as an improviser, actor and team builder.
---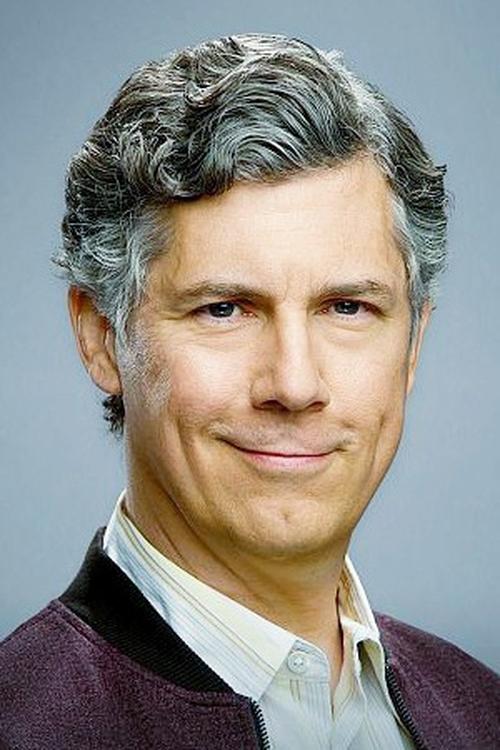 Cyril Figgis (voice) szerepében:
Chris Parnell 1967-02-05 Memphis, Tennessee, USA
​Thomas Christopher "Chris" Parnell (born February 5, 1967) is an American comic actor best known as a cast member on Saturday Night Live from 1998–2006 and currently for his recurring role as Dr. Leo Spaceman on NBC's Emmy Award-winning comedy series 30 Rock. Parnell is currently one of the lead voices on the FX animated comedy Archer. In 2010, Parnell starred alongside his former SNL castmate Horatio Sanz in the Comedy Central series Big Lake. After performing as a company player with The Groundlings for a number of years, Parnell was hired to join the cast of Saturday Night Live as a featured player on September 26, 1998, and was promoted to repertory player the following season. In the summer of 2001, budget cuts and hiring four new cast members required Lorne Michaels to dismiss two cast members; he chose to lay off Parnell and Jerry Minor over Horatio Sanz, Rachel Dratch, and Maya Rudolph. While on SNL, Parnell appeared in numerous sketches, and commercial parodies, and performed memorable impressions of various celebrities. One of his most popular sketches is Lazy Sunday, a rap video he shot with Andy Samberg about buying cupcakes and going to see The Chronicles of Narnia. He has also performed raps about hosts Jennifer Garner, Britney Spears, Kirsten Dunst and Ashton Kutcher. In the summer of 2006, Lorne Michaels announced that four cast members would be fired due to budget cuts, but he did not say who. On September 22, 2006 it was announced that three cast members had been fired: Parnell, Horatio Sanz, and Finesse Mitchell. This effectively made him the only SNL performer to have been fired twice by Lorne Michaels, though Parnell did say in a 2008 interview with The Sound of Young America podcast that he was okay with being let go this time, because he was considering leaving after that season anyway, but added that he probably would have stayed one last season if he was asked back. He had been with SNL for eight seasons; at the time only four people (Darrell Hammond, Tim Meadows, Kevin Nealon, and Al Franken) have been cast members longer. He has since made uncredited cameo appearances on the show, most recently in 2008 parodying newscasters Tom Brokaw, Jim Lehrer, and Bob Schieffer. Parnell and his former SNL castmate Horatio Sanz recently starred together in Big Lake, a 2010 sitcom on Comedy Central from executive producers Will Ferrell and Adam McKay. He also recently appeared as Dr. Drummer/Santa in the SyFy Holiday Special episode from the television show Eureka, which aired on December 7, 2010 (Season 4 Episode 10).
The Movie DB adatlap | IMDb adatlap
---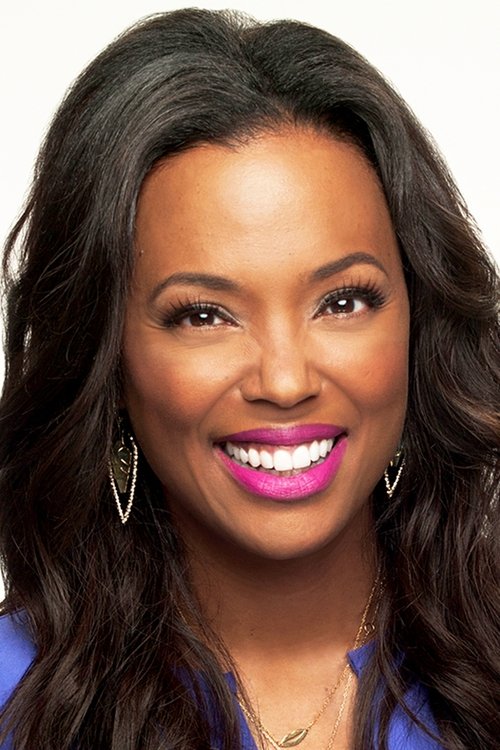 Lana Kane (voice) szerepében:
Aisha Tyler 1970-09-18 San Francisco, California, USA
Aisha N. Tyler (born September 18, 1970) is an American actress, stand-up comedian, and author, known for her regular role in the first season of Ghost Whisperer and voicing Lana Kane in Archer, as well as her recurring roles in Friends, CSI: Crime Scene Investigation and Talk Soup. Description above from the Wikipedia article Aisha Tyler, licensed under CC-BY-SA, full list of contributors on Wikipedia.
The Movie DB adatlap | IMDb adatlap
---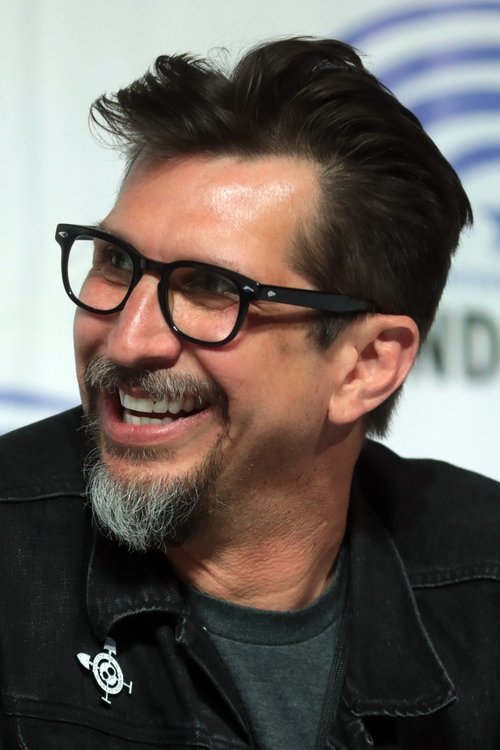 Dr. Krieger (voice) szerepében:
Lucky Yates 1967-10-18 Detroit, Michigan, USA
Matt "Lucky" Yates (born October 18, 1967) is an American actor, voice actor, puppeteer and comedian. He is known for his voice roles as Dr. Krieger on Archer and the Xtacles on Frisky Dingo. He was also a recurring actor on the Food Network series Good Eats. He studied theater at Wayne State University and regularly performs at Dad's Garage in Atlanta, Georgia. From 2000 to 2007, he hosted The Lucky Yates Talk Show, a live on-stage weekly talk show in Atlanta, Georgia. In 2016, Yates was hired as a host for the film streaming service from Turner Classic Movies and The Criterion Collection, FilmStruck. in 2021, Yates coauthored a comic called "Lester Of The Lesser Gods" with artist Eric Powell. From Wikipedia, the free encyclopedia