Aquarius Színész- és szereplőlista
Detective Sam Hodiak szerepében:
David Duchovny 1960-08-07 New York City, New York, USA
David William Duchovny (born August 7, 1960) is an American actor, writer, and director. He is best known for playing Fox Mulder on The X-Files and Hank Moody on Californication, both of which have earned him Golden Globe awards Duchovny was born in New York City, New York in 1960. He is the son of Margaret "Meg" (née Miller), a school administrator and teacher, and Amram "Ami" Ducovny (1927–2003), a writer and publicist who worked for the American Jewish Committee. His father was Jewish, from a family that immigrated from the Russian Empire and Poland. His mother is a Lutheran emigrant from Aberdeen, Scotland. His father dropped the h in his last name to avoid the sort of mispronunciations he encountered while serving in the Army. Duchovny attended Grace Church School and The Collegiate School For Boys; both are in Manhattan. He graduated from Princeton University in 1982 with a B.A. in English Literature. He was a member of Charter Club, one of the university's eating clubs. In 1982, his poetry received an honorable mention for a college prize from the Academy of American Poets. The title of his senior thesis was The Schizophrenic Critique of Pure Reason in Beckett's Early Novels. Duchovny played a season of junior varsity basketball as a shooting guard and centerfield for the varsity baseball team. He received a Master of Arts in English Literature from Yale University and subsequently began work on a Ph.D. that remains unfinished. The title of his uncompleted doctoral thesis was Magic and Technology in Contemporary Poetry and Prose. At Yale, he was a student of popular literary critic Harold Bloom. Duchovny married actress Téa Leoni on May 6, 1997. In April 1999, Leoni gave birth to a daughter, Madelaine West Duchovny. Their second child, a son, Kyd Miller Duchovny, was born in June 2002. Duchovny is a former vegetarian and, as of 2007, is a pescetarian. On August 28, 2008, Duchovny announced that he had checked himself into a rehabilitation facility for treating sex addiction. On October 15, 2008, Duchovny's and Leoni's representatives issued a statement revealing they had separated several months earlier.A week later, Duchovny's lawyer said that he planned to sue the Daily Mail over an article it ran that claimed he had an affair with Hungarian tennis instructor Edit Pakay while still married to Leoni, a claim that Duchovny has denied. On November 15, 2008, the Daily Mail retracted their claims. After getting back together, Duchovny and Leoni once again split on June 29, 2011.
The Movie DB adatlap | IMDb adatlap
---
Brian Shafe szerepében:
Grey Damon 1987-09-24 Bloomington, Indiana, USA
Damon was born in Bloomington, Indiana and raised in Boulder, Colorado. He discovered his passion for acting at the Denver Center for the Performing Arts when he landed his first professional job in a production of "A Christmas Carol." When Damon is not acting, he spends his time on other artistic endeavors including writing, drawing, sculpting, photography and music. Grey Damon stars on the hit ABC series, "Station 19," an immediately successful spin-off of "Grey's Anatomy" that focuses on the lives of the men and women at Seattle Fire Station 19. Damon stars as the passionate and fearless Lieutenant Jack Gibson who, when the station's captain must step down, becomes Acting Captain of the station. Damon's breakout television role came in 2010 when he joined the cast of the critically-acclaimed series "Friday Night Lights," playing Hastings Ruckle in the final season of the show. He has since had starring roles on NBC's Charles Manson drama, "Aquarius," opposite David Duchovny; The CW's science-fiction drama "Star-Crossed," with Matt Lanter and his "Friday Night Lights" co-star, Aimee Teegarden; and ABC Family's "The Nine Lives of Chloe King." Damon's other television credits include recurring roles on HBO's "True Blood, ABC Family's "Twisted" and The CW's "The Secret Circle." His guest starring roles include "American Horror Story: Coven," "10 Things I Hate About You," "Greek" and "Lincoln Heights." On the big screen, Damon can next be seen starring in the Screen Gems thriller, Cadaver, opposite Shay Mitchell. The film, set to premiere this summer, follows a woman who takes the graveyard shift a hospital morgue and experiences a series of bizarre and violent events caused by an evil entity in one of the corpses. Damon recently starred in the independent dramedy Sex Guaranteed, alongside Bella Dayne and Stephen Dorff, directed by Brad and Todd Barnes. His additional film credits include roles in Spike Lee's Oldboy, playing the younger version of James Brolin's character, and Percy Jackson: Sea of Monsters, opposite Logan Lerman.
The Movie DB adatlap | IMDb adatlap
---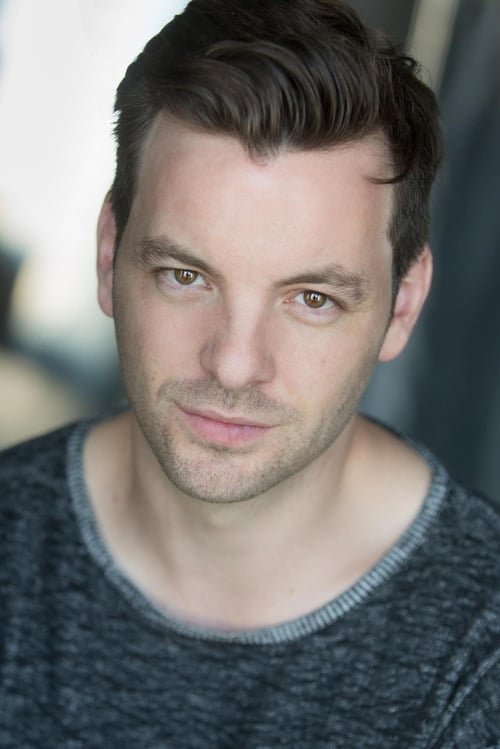 ---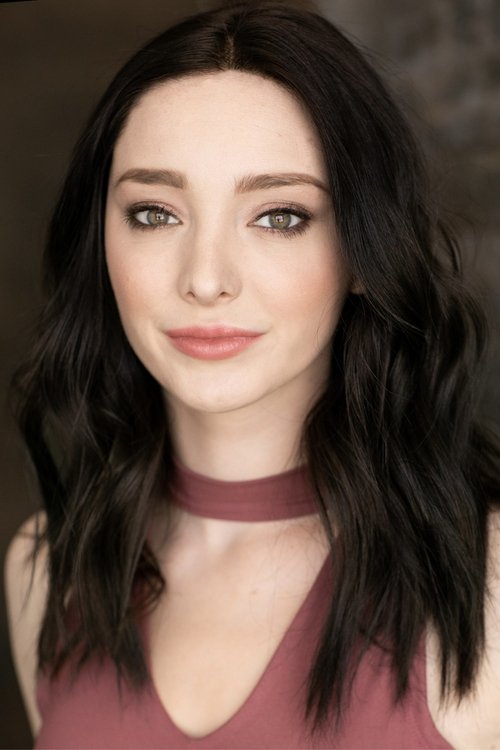 Emma Karn szerepében:
Emma Dumont 1994-11-15 Seattle, Washington, USA
Emma Dumont (born Emma Noelle Roberts; November 15, 1994) is an American actress, model, and dancer. She is best known for her roles as Melanie Segal in the ABC Family series Bunheads, as Emma Karn on the NBC series Aquarius and as Polaris on the FOX series The Gifted. Description above from the Wikipedia article Emma Dumont, licensed under CC-BY-SA, full list of contributors on Wikipedia.
The Movie DB adatlap | IMDb adatlap
---
Charmain Tully szerepében:
Claire Holt 1988-06-11 Brisbane, Queensland, Australia
From Wikipedia, the free encyclopedia Claire Rhiannon Holt (born 11 June 1988) is an Australian actress, best known for her roles as Emma Gilbert on the television show H2O: Just Add Water, Chastity Meyer on Mean Girls 2, and Rebekah Mikaelson on The CW series The Vampire Diaries and its spin-off series The Originals.Holt was born in Brisbane, Australia. She graduated from Stuartholme School in Toowong at the end of 2005. She is involved in several sports: swimming, volleyball, water polo, and Tae-Kwon-Do, in which she has a black belt. When she was younger, she was in the school choir.
The Movie DB adatlap | IMDb adatlap
---
---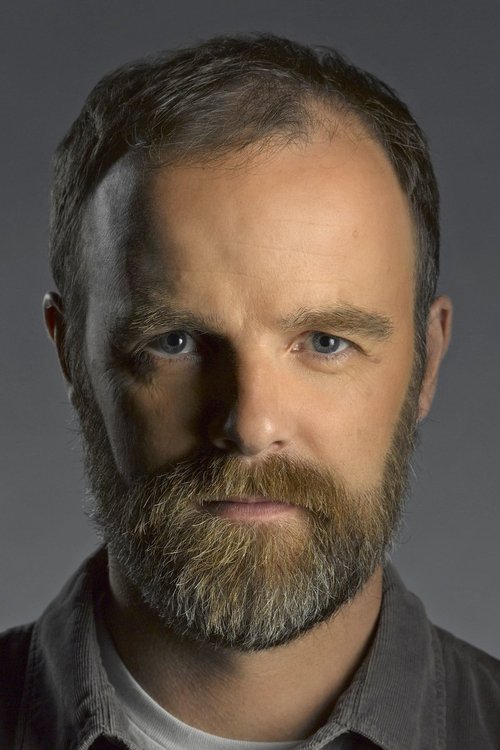 Ken Karn szerepében:
Brían F. O'Byrne 1967-05-16 Mullagh, County Cavan, Ireland
Brían Francis O'Byrne (born 16 May 1967) is an Irish actor who works mostly in the United States. He was born in Mullagh, County Cavan.  O'Byrne first attracted notice for his performances in the Martin McDonagh plays The Beauty Queen of Leenane (1996) as Pato Dooley (for which he received a Tony Award nomination for Best Featured Actor in a Play) and The Lonesome West (1997). He is known for taking on serious and dramatic roles, such as a serial killer in Frozen (1998) (for which he won a Tony Award) and a priest accused of child molestation in Doubt (2004), for which he received a Tony nomination. O'Byrne also appeared as a priest in the 2004 film Million Dollar Baby. In May 2007, O'Byrne was nominated for a Tony Award for his performance as Alexander Herzen in Tom Stoppard's 2002 trilogy The Coast of Utopia. In 2011, he was nominated for the Primetime Emmy Award for Outstanding Supporting Actor in a Miniseries or a Movie for his performance in Mildred Pierce as Bert Pierce.
The Movie DB adatlap | IMDb adatlap
---
---
Sadie szerepében:
Ambyr Childers 1988-07-18 Murrieta, California, USA
From Wikipedia, the free encyclopedia Childers was born in Cottonwood, Arizona and raised in Murrieta, California. Childers attended Vista Murrieta High School. After appearing in the 2003 film Dickie Roberts: Former Child Star, Childers became established for her role on the daytime soap opera All My Children as Colby Chandler, whom she portrayed from 2006 to 2008. She also played Elizabeth "E" Dodd in The Master. Childers is married to movie producer Randall Emmett and their daughter, London, was born on February 2, 2010.
The Movie DB adatlap | IMDb adatlap
---
Detective Ed Cutler szerepében:
Chance Kelly 1967-01-28 Armonk, New York, USA
Chance Kelly (height 6' 3" (1,91 m)) is a film and television character actor. He is known for starring as Lt. Col. "Godfather" Ferrando in the 2008 HBO miniseries Generation Kill and the Fox television series Fringe. Chance is married with three children. He graduated with a BA from New York University in 1990. He earned an MS from Columbia University in 2000.
The Movie DB adatlap | IMDb adatlap
---
Patricia Krenwinkel szerepében:
Madisen Beaty 1995-02-28 Centennial, Colorado, USA
Madisen Beaty is an American actress, known for her roles as Daisy Fuller in The Curious Case of Benjamin Button, Doris Solstad in The Master, Rebeccah Mulcahey in Other People, and as Talya Banks in the ABC Family series The Fosters. Wikipedia
The Movie DB adatlap | IMDb adatlap
---
---
---