Narrator szerepében:
Mathieu Kassovitz 1967-08-03 Paris, France
Mathieu Kassovitz (born 3 August 1967) is a French director, screenwriter, producer and actor, best known for his Cannes-winning drama La Haine. Kassovitz is also the founder of MNP Entreprise, a film production company.
The Movie DB adatlap | IMDb adatlap
---
Self (archive footage) szerepében:
Dwight D. Eisenhower ✝ 1890-10-14 Denison, Texas, USA - 1969-03-28
Dwight David Eisenhower (pronounced [ˈaɪzənhaʊər]) (October 14, 1890 - March 28, 1969), nicknamed "Ike", was the 34th President of the United States, during two terms from January 20, 1953 to January 20, 1961. During World War II, he is General of the Army and Commander-in-Chief of the Allied Forces in Europe. He is a member of the Republican Party. He was Chief of the General Staff of the Armed Forces of the United States from 1945 to 1948 and Supreme Commander of the Allied Forces in Europe from April 2, 1951 to May 30, 1952. As President of the United States, he oversaw the ceasefire - fire in Korea, launched the space race, developed the network of interstate highways and made the development of nuclear weapons one of its priorities in the context of the cold war with the USSR.
The Movie DB adatlap | IMDb adatlap
---
Self (archive footage) szerepében:
Adolf Hitler ✝ 1889-04-20 Braunau am Inn, Austria - 1945-04-30
Adolf Hitler (20 April 1889 – 30 April 1945) was an Austrian-born German politician and the leader of the National Socialist German Workers Party (German: Nationalsozialistische Deutsche Arbeiterpartei, abbreviated NSDAP), commonly known as the Nazi Party. He was Chancellor of Germany from 1933 to 1945, and served as head of state as Führer und Reichskanzler from 1934 to 1945. Hitler is most remembered for his central leadership role in the rise of fascism in Europe, World War II and the Holocaust. A decorated veteran of World War I, Hitler joined the precursor of the Nazi Party (DAP) in 1919, and became leader of NSDAP in 1921. He attempted a coup d'état known as the Beer Hall Putsch, which occurred at the Bürgerbräukeller beer hall in Munich on 8–9 November 1923. Hitler was imprisoned for one year due to the failed coup, and wrote his memoir, Mein Kampf (in English "My Struggle"), while imprisoned. After his release on 20 December 1924, he gained support by promoting Pan-Germanism, antisemitism and anti-communism with charismatic oratory and propaganda. He was appointed chancellor on 30 January 1933, and transformed the Weimar Republic into the Third Reich, a single-party dictatorship based on the totalitarian and autocratic ideology of Nazism. Nazi forces engaged in numerous violent acts during the war, including the systematic murder of as many as 17 million civilians, including an estimated six million Jews targeted in the Holocaust and between 500,000 and 1,500,000 Roma, added to the Poles, Soviet civilians, Soviet prisoners of war, people with disabilities, homosexuals, Jehovah's Witnesses, and other political and religious opponents. In the final days of the war, during the Battle of Berlin in 1945, Hitler married his long-time mistress Eva Braun. To avoid capture by Soviet forces, the two committed suicide less than two days later on 30 April 1945 and their corpses were burned.
The Movie DB adatlap | IMDb adatlap
---
Self (archive footage) szerepében:
Franklin D. Roosevelt ✝ 1882-01-30 Hyde Park, New York, USA - 1945-04-12
Franklin Delano Roosevelt, commonly known as FDR, was an American statesman and political leader who served as the President of the United States from 1933 to 1945.
The Movie DB adatlap | IMDb adatlap
---
Self (archive footage) szerepében:
Charles de Gaulle ✝ 1890-11-22 Lille, France - 1970-11-09
Charles André Joseph Marie de Gaulle (22 November 1890 – 9 November 1970) was a French army officer and statesman who led Free France against Nazi Germany in World War II and chaired the Provisional Government of the French Republic from 1944 to 1946 in order to restore democracy in France. In 1958, he came out of retirement when appointed President of the Council of Ministers (Prime Minister) by President René Coty. He rewrote the Constitution of France and founded the Fifth Republic after approval by referendum. He was elected President of France later that year, a position to which he was reelected in 1965 and held until his resignation in 1969.
The Movie DB adatlap | IMDb adatlap
---
Self (archive footage) szerepében:
Heinrich Himmler ✝ 1900-10-07 München, Germany - 1945-05-23
Heinrich Luitpold Himmler ( 7 October 1900 – 23 May 1945) was Reichsführer of the SS, a military commander, and a leading member of the Nazi Party. As Chief of the German Police and later the Minister of the Interior, Himmler oversaw all internal and external police and security forces, including the Gestapo (Secret State Police). Serving as Reichsführer and later as Commander of the Replacement (Home) Army and General Plenipotentiary for the entire Reich's administration (Generalbevollmächtigter für die Verwaltung), Himmler rose to become one of the most powerful men in Nazi Germany as well as one of the persons most directly responsible for the Holocaust. As overseer of the concentration camps, extermination camps, and Einsatzgruppen (literally: task forces, often used as killing squads), Himmler coordinated the killing of some six million Jews, between 200,000 and 500,000 Roma, many prisoners of war, and possibly another three to four million Poles, communists, or other groups whom the Nazis deemed unworthy to live or simply "in the way", including homosexuals, people with physical and mental disabilities, Jehovah's Witnesses and members of the Confessing Church. Shortly before the end of the war, he offered to surrender both Germany and himself to the Western Allies if he were spared prosecution. After being arrested by British forces, he committed suicide before he could be questioned. Description above from the Wikipedia article Heinrich Himmler  licensed under CC-BY-SA, full list of contributors on Wikipedia.
The Movie DB adatlap | IMDb adatlap
---
Self (archive footage) szerepében:
Erwin Rommel ✝ 1891-11-15 Heidenheim an der Brenz, Germany - 1944-10-14
Erwin Johannes Eugen Rommel, né le 15 novembre 1891 à Heidenheim, mort le 14 octobre 1944 à Herrlingen, est un Generalfeldmarschall allemand de la Seconde Guerre mondiale. Il est officier pendant plus de trente ans et sa carrière se déroule dans l'armée de terre allemande au service des régimes politiques qui se succèdent alors. À la suite de sa campagne en Afrique du Nord, il est surnommé, aussi bien par ses compatriotes que ses adversaires, « le Renard du désert » : « der Wüstenfuchs » en allemand. N'ayant pas commandé de troupes sur le front de l'Est, il est réputé être l'un des rares généraux du Troisième Reich à n'avoir pas commis de crime de guerre ou de crime contre l'humanitéN 1. Rommel, à la tête d'une division de panzers, fait partie de ceux qui ont permis la percée sur la Meuse au cours de l'invasion de la France en mai 1940. De 1941 à 1943, il dirige le corps expéditionnaire allemand d'Afrique du Nord, connu sous le nom d'Afrika Korps. Il améliore les défenses du mur de l'Atlantique en 1944 et commande le groupe d'armées stationné en France,Belgique et Pays-Bas au moment de la bataille de Normandie. Admirateur du Führer jusqu'à ses derniers jours selon certains historiens, il a su se servir du régime nazi pour se placer au sommet de la hiérarchie militaire, de la même manière que le régime a su exploiter son image de soldat allemand exemplaire pour sa propagande. Son attitude devient ambiguë quand la situation militaire se détériore et il se trouve en contact avec certains des conspirateurs tout en ne jouant aucun rôle dans la préparation de l'attentat du20 juillet 1944 visant à assassiner Hitler. Grièvement blessé dans un accident de son véhicule alors poursuivi par un avion allié le 17 juillet, il paye son comportement en se trouvant contraint au suicide le 14 octobre 1944, pendant sa convalescence chez lui en Allemagne.
The Movie DB adatlap | IMDb adatlap
---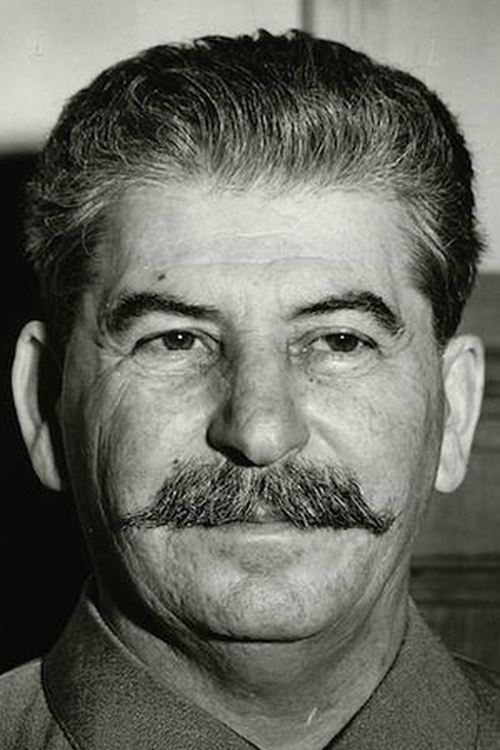 Self (archive footage) szerepében:
Joseph Stalin ✝ 1878-12-18 Gori, Georgia - 1953-03-05
Joseph Vissarionovich Stalin (18 December [O.S. 6 December] 1878 – 5 March 1953) was a Georgian revolutionary and the ruler of the Soviet Union from 1927 until 1953. He served as both General Secretary of the Communist Party of the Soviet Union (1922–1952) and Chairman of the Council of Ministers of the Soviet Union (1941–1953). Despite initially governing the country as part of a collective leadership, he ultimately consolidated power to become the Soviet Union's dictator by the 1930s. A communist ideologically committed to the Leninist interpretation of Marxism, Stalin formalised these ideas as Marxism–Leninism while his own policies are known as Stalinism. Description above from the Wikipedia article Joseph Stalin, licensed under CC-BY-SA, full list of contributors on Wikipedia.
The Movie DB adatlap | IMDb adatlap
---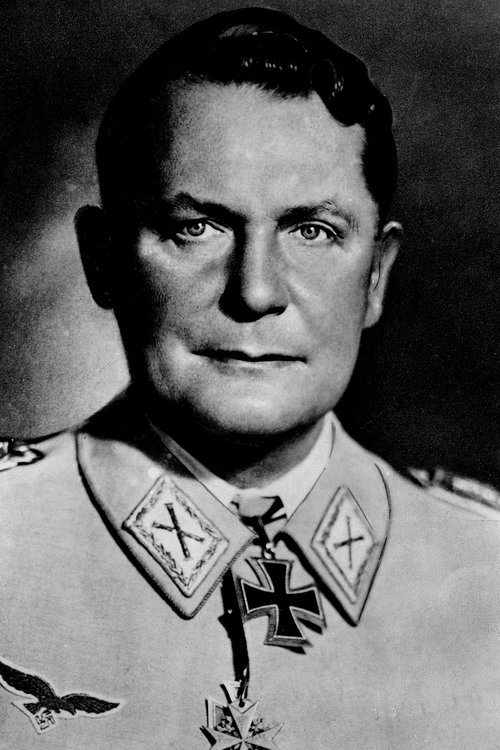 Self (archive footage) szerepében:
Hermann Göring ✝ 1893-01-12 Rosenheim, Germany - 1946-10-15
Hermann Wilhelm Göring (12 January 1893 – 15 October 1946) was a German politician, military leader and convicted war criminal. He was one of the most powerful figures in the Nazi Party, which ruled Germany from 1933 to 1945.
The Movie DB adatlap | IMDb adatlap
---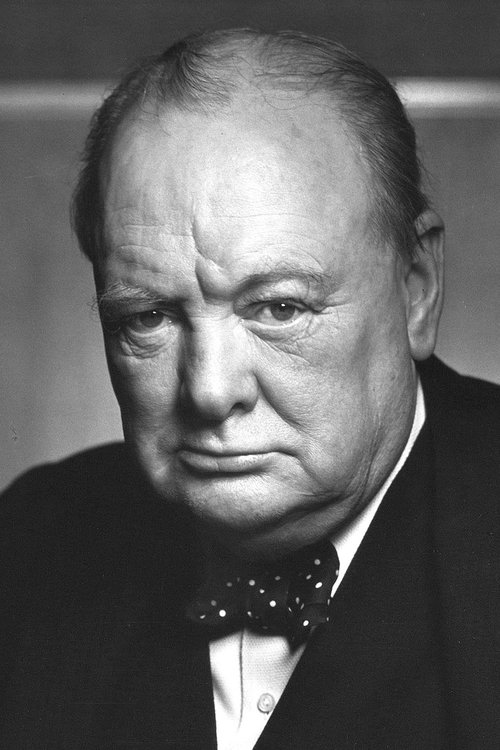 Self (archive footage) szerepében:
Winston Churchill ✝ 1874-11-30 Blenheim, Oxfordshire, England - 1965-01-24
Sir Winston Leonard Spencer Churchill, KG, OM, CH, TD, DL, FRS, RA was a British statesman who served as Prime Minister of the United Kingdom from 1940 to 1945, during the Second World War, and again from 1951 to 1955.
The Movie DB adatlap | IMDb adatlap
---
---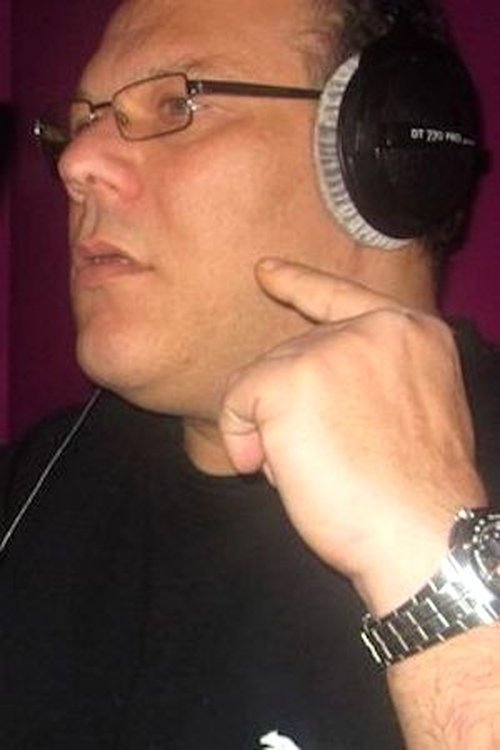 Narrator (Greek) szerepében:
Kostas Serafeimidis