5.6 IMDb
Anne Boleyn explores her struggle to stay alive in the final months of her life, as she endeavors to secure her daughter's future and challenge the patriarchy as her execution hangs over her head.
Befejezett / kaszált 2021.06 - 2021.06 | 60 perc @Channel 5 , GB
Alkotó: Eve Hedderwick Turner
Galéria Jodie Turner-Smith (Anne Boleyn), Paapa Essiedu (George Boleyn), Barry Ward (Thomas Cromwell), Amanda Burton (Lady Shelton), Thalissa Teixeira (Madge Shelton), Isabella Laughland (Elizabeth Browne), Anna Brewster (Lady Rochford), Kris Hitchen (Duke of Norfolk), Mark Stanley (Henry VIII) És a többiek Lola Petticrew (Jane Seymour), Turlough Convery (Henry Norris), Jamael Westman (Edward Seymour), Phoenix Di Sebastiani (Eustace Chapuys), Aoife Hinds (Princess Mary), Abhin Galeya (Archbishop Cranmer), James Harkness (Sir William Kingston)
Dráma, Thriller, Történelmi, Rövid-sorozat
2021
06.01.
22:00
1×1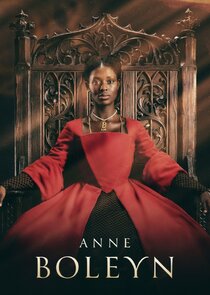 Epizód adatlap | SorozatJunkie | IMDb | Hozzászólások (0) |
The queen consort is pregnant and convinced she will bear Henry VIII a male heir, with their first-born Elizabeth being overlooked for the throne, but the king has his eye on Jane Seymour, one of Anne's ladies-in-waiting. 
2021
06.02.
22:00
1×2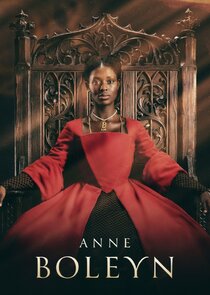 Epizód adatlap | SorozatJunkie | IMDb | Hozzászólások (0) |
Anne is haunted by nightmares of her stillborn son, and having lost her baby, her position at court is put in serious jeopardy, so she sets out on a new mission to secure her daughter's right to the throne. She masterminds a plan to force the Spanish ambassador Cromwell to bow to her in public, therefore recognising her and her daughter's legitimacy.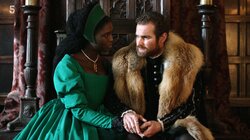 2021
06.03.
22:00
1×3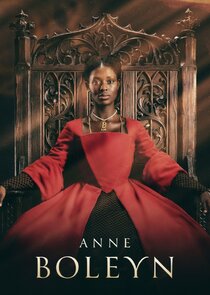 Epizód adatlap | SorozatJunkie | IMDb | Hozzászólások (0) |
Locked in the infamous Tower, Anne is accused of treason, adultery and, mystifyingly, incest. She is watched by her former ally Lady Shelton, who is secretly passing information to Cromwell. On the day of her trial, Anne presents herself with the pride and dignity of a warrior.