Devastated by the loss of her fifteen year old son, Kevin, at the 1989 FA Cup semi-final between Liverpool and Nottingham Forest, Anne Williams fights for the truth about the tragedy. Standing along side other parents who lost children in the match and refusing to believe the official investigation results, Anne seeks her own evidence in a relentless quest for justice.
Befejezett / kaszált 2022.01 - 2022.01 | 60 perc @ITV, GB
Maxine Peake (Anne Williams), Bobby Schofield (Michael Williams), Lily Shepherd (Sara Williams), Rob Jarvis (John Glover), Stephen Walters (Steve Williams), Clare Calbraith (Sheila Coleman), Raymond Waring (Steve Hart), Campbell Wallace (Kevin Williams), Matthew McNulty (Andy Burnham), És a többiek
Polly Kemp (Ann Adlington), Elliot Levey (Elkan Abrahamson), Lenny Wood (Peter Carney), Anthony Calf (Bishop James Jones KBE), Ian Puleston-Davies (Professor Phil Scraton), Stephen Campbell Moore (Ed Fitzgerald), Paul McGann (Sir Malcom Thornton),
Dráma
Hivatalos honlap | IMDb | SorozatJunkie
Szerkesztés | TV Maze
2022
01.02.
22:00
1×1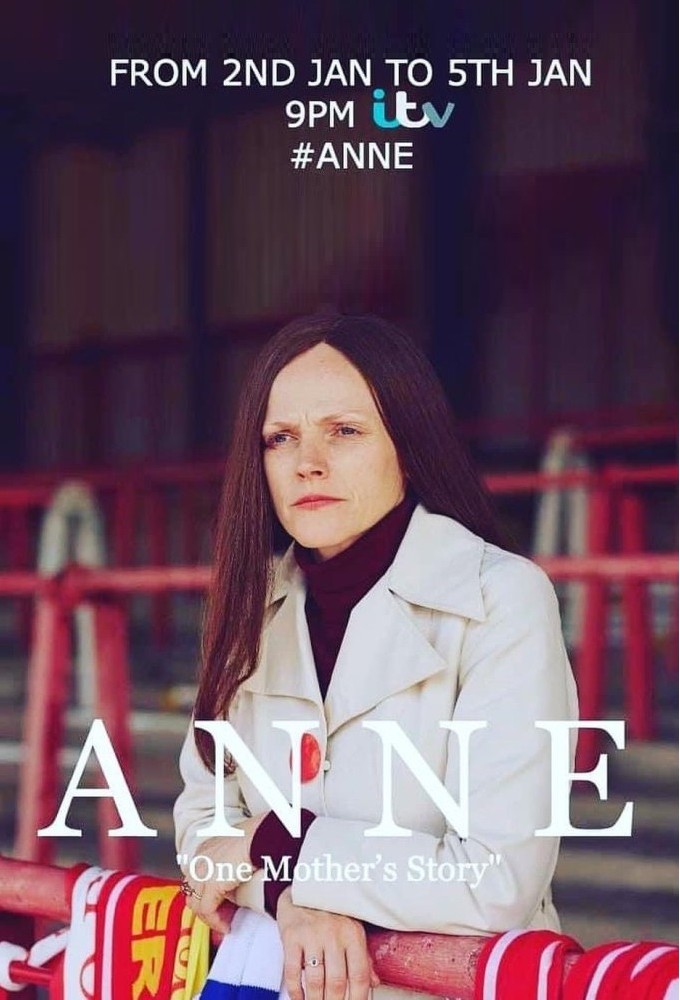 Epizód lap | SorozatJunkie | IMDb | Hozzászólások (0) |
15 April 1989, Anne says goodbye to her son Kevin as he goes to Hillsborough for a football match. She will never see him alive again.
2022
01.03.
22:00
1×2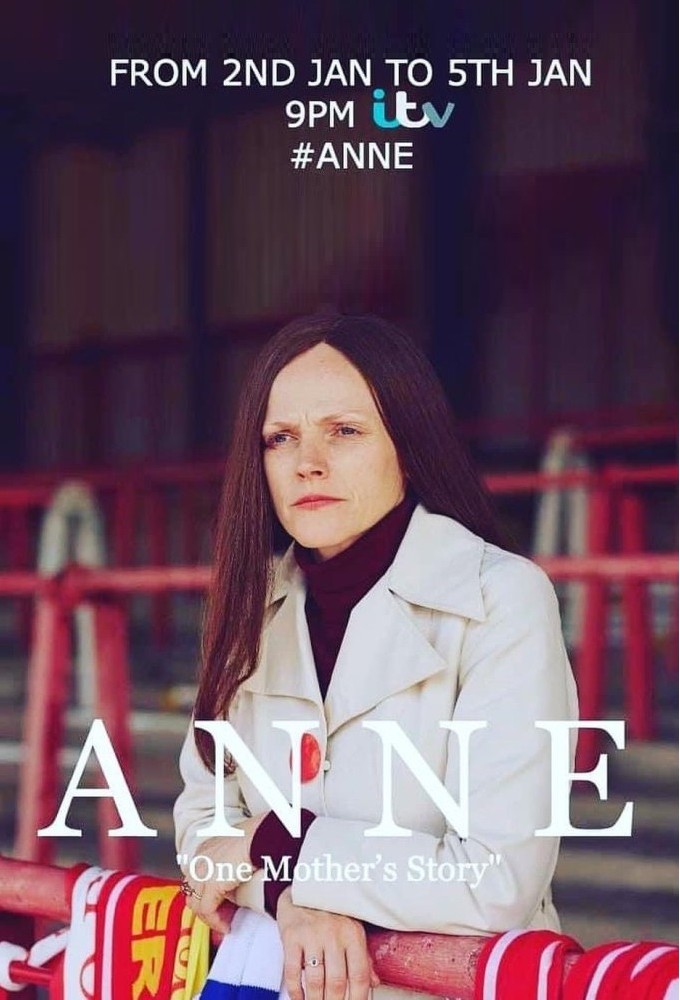 Epizód lap | SorozatJunkie | IMDb | Hozzászólások (0) |
After the inquest into the deaths of the Hillsborough victims returns a verdict of accidental death, Anne Williams can't let her frustrations rest.  She joins the Hillsborough Family Support Group and meets likeminded people who help her in her quest for justice for her son Kevin, including fellow bereaved parents John and Teresa Glover. 
With the help of legal researcher Sheila Coleman, Anne tracks down witnesses who tried to save Kevin, piecing together exactly what happened on the day and using this evidence to appeal the verdict along with five other families.
2022
01.04.
22:00
1×3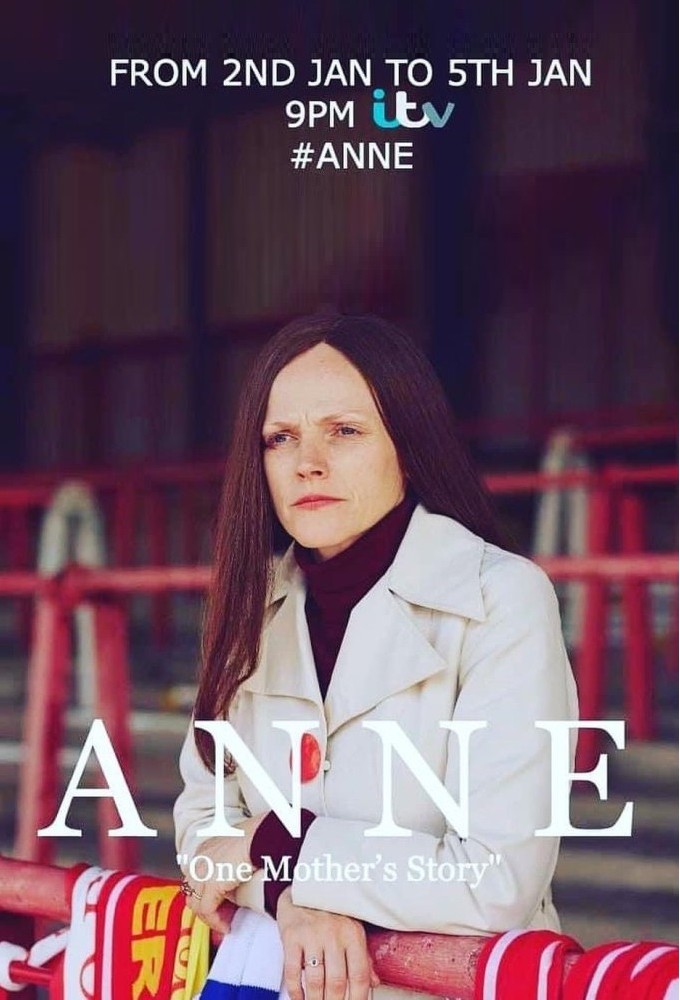 Epizód lap | SorozatJunkie | IMDb | Hozzászólások (0) |
Eight years after the Hillsborough disaster, Anne Williams is still fighting for justice for her son Kevin. A new Labour government orders a judicial scrutiny into Hillsborough, raising the hopes of Anne and the other families. When they are again denied new inquests, they start a new group called the Hillsborough Justice Campaign. 
As the 20th anniversary of the Hillsborough disaster approaches, Anne visits Hillsborough for the first time and relives Kevin's final moments. Andy Burnham attends the 20th Anniversary memorial at Anfield and is overwhelmed by the crowds shouting for Justice for the 96.
2022
01.05.
22:00
1×4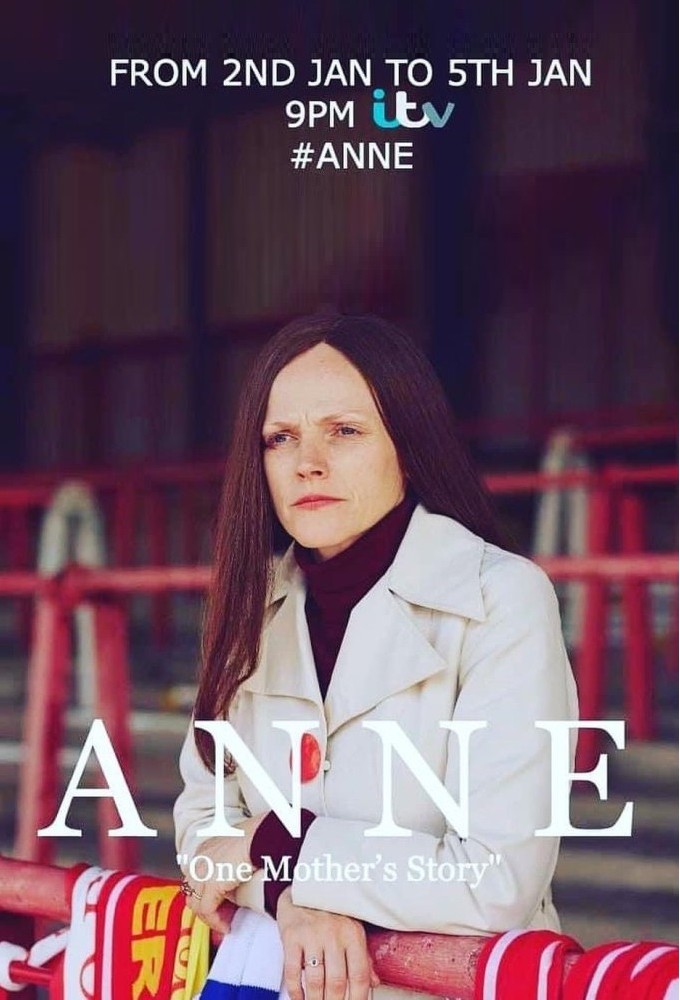 Epizód lap | SorozatJunkie | IMDb | Hozzászólások (0) |
After the 20th anniversary memorial service, Anne Williams urges MP Andy Burnham to fight for their cause. He has already petitioned the government to release all documents pertaining to Hillsborough ahead of time, and when this is granted, a new independent panel is created to look again at all the evidence. 
After a two year wait, the panel delivers its report. Meanwhile Anne's health is failing. Will the families finally get the truth, and will Anne live long enough to see justice?