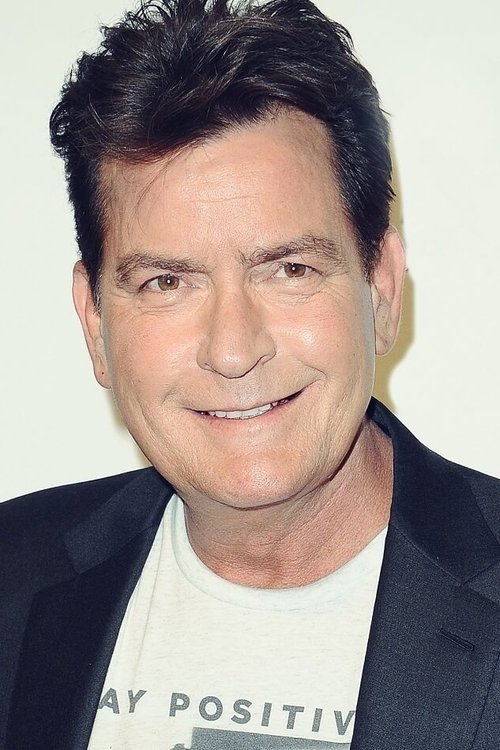 Charlie Goodson szerepében:
Charlie Sheen 1965-09-03 New York City, New York, USA
An American film and television actor. He is the youngest son of actor Martin Sheen. His character roles in films have included Chris Taylor in the 1986 Vietnam War drama Platoon, Jake Kesey in the 1986 film The Wraith, and Bud Fox in the 1987 film Wall Street. His career has also included more comedic films such as Major League, the Hot Shots! films, and Scary Movie 3 and Scary Movie 4. On television, Sheen is known for his roles on two sitcoms: as Charlie Crawford on Spin City and as Charlie Harper on Two and a Half Men. In 2010, Sheen was the highest paid actor on television, earning US$1.8 million per episode of Two and a Half Men. Sheen's personal life has also made headlines, including reports about alcohol and drug abuse and marital problems as well as allegations of domestic violence. He was fired from his role on Two and a Half Men by CBS and Warner Bros. on March 7, 2011. Sheen subsequently announced a nationwide tour. ​From Wikipedia, the free encyclopedia
The Movie DB adatlap | IMDb adatlap
---
Kate Wales szerepében:
Selma Blair 1972-06-23 Southfield, Michigan, USA
​Blair was born Selma Blair Beitner in Southfield, Michigan, the daughter of Molly Ann, a judge, and Elliot Beitner. She has three older sisters, Katherine (a book publicist), Elizabeth, and Marie. Blair attended Hillel Day School, a Jewish day school in Farmington Hills, Michigan, and Cranbrook Kingswood school in Bloomfield Hills, Michigan. She attended Kalamazoo College in Michigan, then later transferred to the University of Michigan, where she earned her bachelor's degree in 1994. After training at the Stella Adler Conservatory of Acting, Blair began acting in the mid-90s. Blair began her career with small roles and guest roles in various television series. Blair appeared with co-stars Sarah Michelle Gellar, and Ryan Phillippe in the 1999 film Cruel Intentions , for which Blair won an MTV Movie Award for Best Kiss - Lesbian Kiss between Blair and co-star Gellar. Blair went on to star as Zoe Bean in two seasons of TV series Zoe, Duncan, Jack and Jane (1999-2000), She rejoined actress Reese Witherspoon in the comedy film Legally Blonde (2001). Later, Blair appeared in Highway (2002). She also starred opposite Cameron Diaz and Christina Applegate in The Sweetest Thing and in two independent films that garnered her much critical acclaim: Dana Lustig's Kill Me Later and Todd Solondz's controversial Storytelling, and one of her most recognized roles, Liz Sherman in Hellboy (2004) and its successful sequel released in 2008, Hellboy II: The Golden Army based on the popular comic. Other films include the political thiller The Deal, The Big Empty, Feast of Love (opposite Greg Kinnear and Morgan Freeman), Ed Burn's Purple Violets and the horror thriller W?Z (opposite Stellan Skarsgard). Blair starred opposite Molly Shannon in the TV series Kath & Kim, based on the Australian television series of the same name. Blair's upcoming projects are Happy Together (2009), as Mrs. Delbo, Columbus Circle (2010) and Different Kind Of Love (2011) with Juliette Lewis . Selma can also be seen in the My Friend Steve 1998 music video Charmed . Her stage work includes the role of Kayleen in Rajiv Joseph's Gruesome Playground Injuries, which had its world premiere at Houston's Alley Theatre in October 2009.
The Movie DB adatlap | IMDb adatlap
---
Jennifer Goodson szerepében:
Shawnee Smith 1969-07-03 Orangeburg, South Carolina, USA
An American film and television actress and musician. Smith is best known for her roles as Amanda Young in the Saw films and Linda in the CBS sitcom Becker. Smith once fronted the metal band Fydolla Ho, with which she toured the United States and the United Kingdom, and is half of Smith & Pyle, a desert country-rock band, with actress Missi Pyle. Shawnee Smith is the second child of Patricia, an oncology nurse, and Jim Smith, a financial planner and former US Air Force pilot. The family relocated from South Carolina to Van Nuys, California, when she was a year old; her parents divorced when she was two; and her mother remarried when she was eight. She attended Ranchito Avenue Elementary School in Panorama City, Los Angeles and Madison Jr. High in North Hollywood. Then attended North Hollywood High School in North Hollywood, California, and graduated in 1987. Her height is 5' 3" (1,60 m). Description above from the Wikipedia article Shawnee Smith, licensed under CC-BY-SA, full list of contributors on Wikipedia. ​
The Movie DB adatlap | IMDb adatlap
---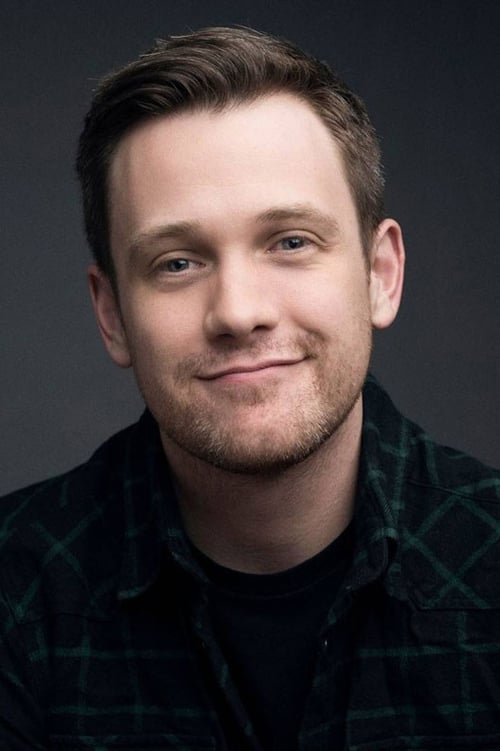 ---
Sam Goodson szerepében:
Daniela Bobadilla 1993-04-04 Mexico City, Distrito Federal, Mexico
Daniela Bobadilla (born April 4, 1993) is a Mexican stage, film and television actress, best known for playing the character Sam Goodson in the television series "Anger Management".
The Movie DB adatlap | IMDb adatlap
---
Lacey szerepében:
Noureen DeWulf 1984-02-28 New York City, New York, USA
Noureen DeWulf (née Ahmed; born February 28, 1984) is an American actress. She is best known for her film roles in West Bank Story (2005), Ghosts of Girlfriends Past (2009), and The Back-up Plan (2010). She also starred as Lacey on the sitcom Anger Management (2012–2014). Description above from the Wikipedia article Noureen DeWulf, licensed under CC-BY-SA, full list of contributors on Wikipedia.
The Movie DB adatlap | IMDb adatlap
---
Jack Nolan szerepében:
Derek Richardson 1976-01-18 Queensbury, New York, USA
From Wikipedia, the free encyclopedia Derek Richardson (born January 18, 1976) is an American actor. Derek Richardson was born in Queensbury, New York. He attended Colorado College from 1994 to 1998. He began his career with guest roles on Law & Order and Strangers with Candy. Upon moving to Los Angeles in 2002, he was cast in a recurring role on J.J. Abrams' Felicity as Keri Russell's love interest. He subsequently co-starred in the Dumb and Dumber prequel, Dumb and Dumberer: When Harry Met Lloyd as a younger version of Jeff Daniels' character. Richardson starred opposite Jay Hernandez as one of the leads in the Lions Gate Entertainment horror film Hostel, directed by Eli Roth and executive-produced by Quentin Tarantino. His performance in the horror film garnered him a 2006 MTV Movie Award nomination for "Best Frightened Performance". In 2006, he began starring in the television show Men in Trees as Patrick Bachelor. Description above from the Wikipedia article Derek Richardson (actor), licensed under CC-BY-SA, full list of contributors on Wikipedia.
The Movie DB adatlap | IMDb adatlap
---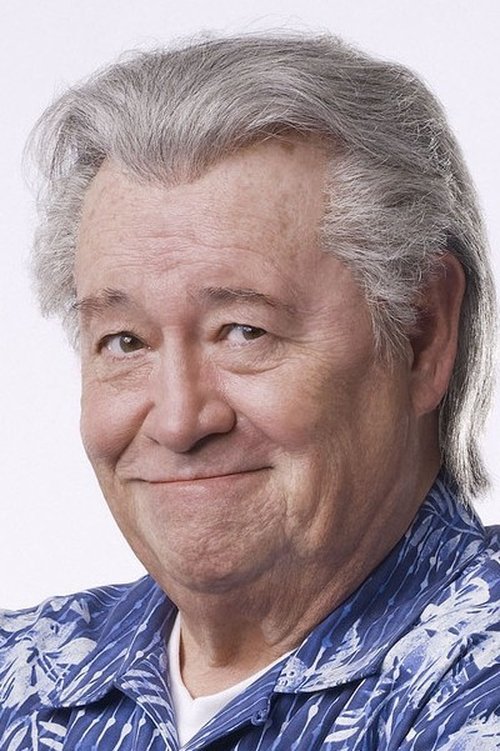 Ed szerepében:
Barry Corbin 1940-10-16 Lamesa, Texas. USA
Barry Corbin is an American film and television actor. His most well-known role came in the television series Northern Exposure (1990–1995), for which he was consecutively nominated for two Primetime Emmy Awards.
The Movie DB adatlap | IMDb adatlap