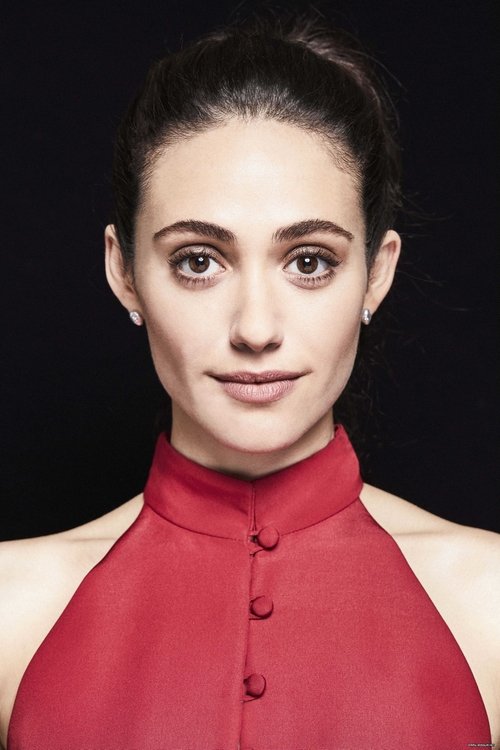 Angelyne szerepében:
Emmy Rossum 1986-09-12 New York City, New York, USA
An American actress and singer-songwriter. She first starred in a string of movies including Songcatcher (2000), An American Rhapsody (2001) and Passionada (2002). Her role in Mystic River (2003) garnered her wider fame. She then starred in the blockbuster film The Day After Tomorrow (2004) and The Phantom of the Opera (2004) for which she was nominated for a Golden Globe. She has since starred in Poseidon (2006), Dragonball: Evolution (2009) and Dare (2009). Rossum has since joined the cast of the Showtime television drama series Shameless in a leading role. The series, which stars William H. Macy, premiered in January 2011. In 2007, Rossum released her debut album, Inside Out. She also released a Christmas EP the same year titled Carol of the Bells.
The Movie DB adatlap | IMDb adatlap
---
Harold Wallach szerepében:
Martin Freeman 1971-09-08 Aldershot, Hampshire, England, UK
Martin John Christopher Freeman (born 8 September 1971) is an English actor and comedian, known for portraying Bilbo Baggins in The Hobbit film trilogy (2012–2014), Tim Canterbury in the original UK version of sitcom mockumentary The Office (2001–2003), Dr John Watson in the British crime drama Sherlock (2010–2017), and Lester Nygaard in the dark comedy-crime drama TV series Fargo (2014). His other notable film roles include the romantic comedy Love Actually (2003), The Hitchhiker's Guide to the Galaxy (2005), Nativity! (2009), Three Flavours Cornetto trilogy (2004–2013), The World's End (2013), and his portrayal of Everett K. Ross in the Marvel films Captain America: Civil War (2016), and Black Panther (2018). Among other accolades, he has won an Emmy Award, a BAFTA Award, an Empire Award, and a Screen Actors Guild Award, with nominations including two other Emmy Awards, two other BAFTA Awards, a Saturn Award, and a Golden Globe Award. Description above is from the Wikipedia article Martin Freeman, licensed under CC-BY-SA, full list of contributors on Wikipedia.
The Movie DB adatlap | IMDb adatlap
---
Rick Krause szerepében:
Hamish Linklater 1976-07-07 Great Barrington, Massachusetts, USA
Hamish Linklater (born July 7, 1976) is an American actor. He is known for playing Matthew Kimble in The New Adventures of Old Christine, Porter Collins in The Big Short, and Clark Debussy in Legion. He is the son of dramatic vocal trainer Kristin Linklater. In 2021, he starred as Father Paul in the Netflix horror miniseries Midnight Mass, for which he received high critical acclaim.
The Movie DB adatlap | IMDb adatlap
---
---
Max Allen szerepében:
Lukas Gage 1995-05-28 San Diego, California, USA
Lukas Gage is an American actor. He has appeared in American Vandal, [email protected], Scouts Guide to the Zombie Apocalypse, and Euphoria. In 2020, his quarantine audition tape went viral.
The Movie DB adatlap | IMDb adatlap
---
Danny szerepében:
Michael Angarano 1987-12-03 Brooklyn, New York, USA
In 2000, 12-year old Angarano acted in Cover Me: Based on the True Life of an FBI Family. The following year, he landed his first major film role in Little Secrets, opposite Evan Rachel Wood and David Gallagher. Michael then starred in a 2003 telefilm named Maniac Magee as Jeffery Lionel Magee, a 12-year-old boy who finds his way into Two Mills, Pennsylvania, a place divided by racial prejudice. It premiered on Nickelodeon. In 2004, he appeared in the movie version of the critically acclaimed novel Speak, which costarred Kristen Stewart. Angarano was the lead role in Sky High and had a major role in Lords of Dogtown, both of which were released in the summer of 2005. Other film roles include parts in The Bondage, Black Irish, Man in the Chair, Snow Angels, The Final Season, One Last Thing... and The Forbidden Kingdom. On television, Angarano had a recurring role as Elliott, the son of Jack McFarland, on the television series Will & Grace. In 2007, Angarano appeared in four episodes of the hit 24 as Scott Wallace, a teenager taken hostage by a terrorist. In 2008, Angarano was featured in Vanity Fair as one of Hollywood's "New Wave" young stars. He filmed Gentlemen Broncos, from Napoleon Dynamite director Jared Hess. The comedy film was released in October 2009. In 2010 he had the lead role in Ceremony, and in 2011, Angarano starred in the horror-thriller film Red State as "Travis".
The Movie DB adatlap | IMDb adatlap
---
Wendy Wallach szerepében:
Molly Ephraim 1986-05-22 Philadelphia, Pennsylvania, USA
Molly Ephraim (born May 22, 1986) is an American actress who has appeared in films, on television and in Broadway, off-Broadway and regional theatre productions. She is best known for playing the role of Wendy Greenhut in the 2008 film College Road Trip, and as Ali in Paranormal Activity 2 and Paranormal Activity: The Marked Ones. She currently plays Mandy Baxter in the ABC sitcom Last Man Standing, which premiered on October 11, 2011 Description above from the Wikipedia article Molly Ephraim, licensed under CC-BY-SA, full list of contributors on Wikipedia.
The Movie DB adatlap | IMDb adatlap
---
Freddy Messina szerepében:
Charlie Rowe 1996-04-23 Islington, London, England
Charlie Rowe was born on April 23, 1996 in Islington, London, England as Charlie John Rowe. He is an actor, known for Rocketman (2019), Vanity Fair (2018) and Red Band Society (2014).
The Movie DB adatlap | IMDb adatlap
---
Jeff Glaser szerepében:
Alex Karpovsky
From Wikipedia, the free encyclopedia Alex Karpovsky is an American director, actor, screenwriter, producer and editor. Alex Karpovsky's first feature-length film, The Hole Story, was completed in 2006. The critically acclaimed dark comedy garnered numerous awards on the festival circuit before being released theatrically by Indiepix. Karpovsky's follow-up feature, Woodpecker premiered at the 2008 South by Southwest Film Festival and was released by Carnivalesque Films in September 2009. Alex's most recent film, Trust Us, This Is All Made Up, premiered at the 2009 South by Southwest Film Festival and was released by B-Side Entertainment in February 2010 before the company folded a few days later (the film was subsequently released by the New Video Group and continues to air regularly on The Documentary Channel). As an actor, Karpovsky recently played the male lead in Beeswax which premiered at the 2009 Berlin International Film Festival; the voices of several Russian gangsters in the video game Grand Theft Auto IV; Mean Man Mike in Harmony and Me, which premiered at the 2009 New Directors/New Films Series; Paul Lucas in Lovers of Hate, which premiered at the 2010 Sundance Film Festival; Vlad in Bass Ackwards, which also premiered at the 2010 Sundance Film Festival; Jed in Tiny Furniture, which premiered at the 2010 South by Southwest Film Festival, where it won the Narrative Jury Prize for Best Feature Film; Paul in The Grownups, which screened at the 2010 Cannes Film Festival, Rookie Agent in Codependent Lesbian Space Alien Seeks Same, which premiered at the 2011 Sundance Film Festival, and Wally Combs in Wuss, which is set to premiere at the 2011 SXSW Film Festival. Karpovsky also recently acted or is committed to act in the following films, set to be released later in 2011: Almost in Love, Home, Incredibly Small, The Third Day, Marvin Seth and Stanley, and Seven Chinese Brothers. This fall Karpovsky will also appear as Ray in the HBO comedy series Girls. Description above from the Wikipedia article Alex Karpovsky, licensed under CC-BY-SA, full list of contributors on Wikipedia.
The Movie DB adatlap | IMDb adatlap