Angelyne Színész- és szereplőlista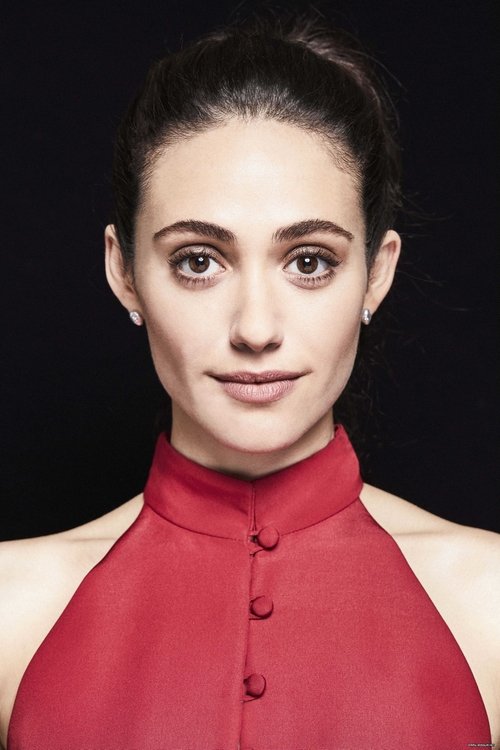 Angelyne szerepében:
Emmy Rossum 1986-09-12 New York City, New York, USA
Emmanuelle Grey Rossum (born September 12, 1986) is an American actress, director, and singer. She is known for her portrayal of Fiona Gallagher in the television series Shameless (2011–2019). Since the mid-2010s, she has also directed and produced television, including the 2022 Peacock series Angelyne in which she also stars. Born and raised in New York City, she began professionally performing as a child with the Metropolitan Opera. Early on-screen roles included Genius (1999), Songcatcher (2000), Passionada (2002), and Nola (2003). At sixteen, she was cast in her breakthrough role in Mystic River (2003). Rossum starred in the 2004 sci-fi film The Day After Tomorrow, and also received critical acclaim for her performance in the leading role of Christine Daaé in the film adaptation of The Phantom of the Opera (2004). She is also well known for acting in the films Poseidon (2006), Dragonball: Evolution (2009), Inside (2011), Beautiful Creatures (2013), Comet (2014), You're Not You (2014), and Cold Pursuit (2019).
The Movie DB adatlap | IMDb adatlap
---
Jeff Glaser szerepében:
Alex Karpovsky
From Wikipedia, the free encyclopedia Alex Karpovsky is an American director, actor, screenwriter, producer and editor. Alex Karpovsky's first feature-length film, The Hole Story, was completed in 2006. The critically acclaimed dark comedy garnered numerous awards on the festival circuit before being released theatrically by Indiepix. Karpovsky's follow-up feature, Woodpecker premiered at the 2008 South by Southwest Film Festival and was released by Carnivalesque Films in September 2009. Alex's most recent film, Trust Us, This Is All Made Up, premiered at the 2009 South by Southwest Film Festival and was released by B-Side Entertainment in February 2010 before the company folded a few days later (the film was subsequently released by the New Video Group and continues to air regularly on The Documentary Channel). As an actor, Karpovsky recently played the male lead in Beeswax which premiered at the 2009 Berlin International Film Festival; the voices of several Russian gangsters in the video game Grand Theft Auto IV; Mean Man Mike in Harmony and Me, which premiered at the 2009 New Directors/New Films Series; Paul Lucas in Lovers of Hate, which premiered at the 2010 Sundance Film Festival; Vlad in Bass Ackwards, which also premiered at the 2010 Sundance Film Festival; Jed in Tiny Furniture, which premiered at the 2010 South by Southwest Film Festival, where it won the Narrative Jury Prize for Best Feature Film; Paul in The Grownups, which screened at the 2010 Cannes Film Festival, Rookie Agent in Codependent Lesbian Space Alien Seeks Same, which premiered at the 2011 Sundance Film Festival, and Wally Combs in Wuss, which is set to premiere at the 2011 SXSW Film Festival. Karpovsky also recently acted or is committed to act in the following films, set to be released later in 2011: Almost in Love, Home, Incredibly Small, The Third Day, Marvin Seth and Stanley, and Seven Chinese Brothers. This fall Karpovsky will also appear as Ray in the HBO comedy series Girls. Description above from the Wikipedia article Alex Karpovsky, licensed under CC-BY-SA, full list of contributors on Wikipedia.
The Movie DB adatlap | IMDb adatlap