Roy Cohn szerepében:
Al Pacino 1940-04-25 New York City, New York, USA
Alfredo James Pacino (born April 25, 1940) is an American actor and filmmaker. In a career spanning over five decades, he has received many awards and nominations, including an Academy Award, two Tony Awards, and two Primetime Emmy Awards. He is one of the few performers to have received the Triple Crown of Acting. He has also been honored with the AFI Life Achievement Award, the Cecil B. DeMille Award, and the National Medal of Arts. A method actor and former student of the HB Studio and the Actors Studio, where he was taught by Charlie Laughton and Lee Strasberg, Pacino's film debut came at the age of 29 with a minor role in Me, Natalie (1969). He gained favorable notice for his first lead role as a heroin addict in The Panic in Needle Park (1971). Wide acclaim and recognition came with his breakthrough role as Michael Corleone in Francis Ford Coppola's The Godfather (1972), for which he received his first Oscar nomination, and he would reprise the role in the sequels The Godfather Part II (1974) and The Godfather Part III (1990). His portrayal of Michael Corleone is regarded as one of the greatest in film history. Pacino received nominations for the Academy Award for Best Actor for Serpico (1973), The Godfather Part II, Dog Day Afternoon (1975), and ...And Justice for All (1979), ultimately winning it for playing a blind military veteran in Scent of a Woman (1992). For his performances in The Godfather, Dick Tracy (1990), Glengarry Glen Ross (1992), and The Irishman (2019), he earned Best Supporting Actor Oscar nominations. Other notable portrayals include Tony Montana in Scarface (1983), Carlito Brigante in Carlito's Way (1993), Benjamin Ruggiero in Donnie Brasco (1997), and Lowell Bergman in The Insider (1999). He has also starred in the thrillers Heat (1995), The Devil's Advocate (1997), Insomnia (2002), and appeared in Once Upon a Time in Hollywood (2019). On television, Pacino has acted in several productions for HBO, including Angels in America (2003) and the Jack Kevorkian biopic You Don't Know Jack (2010), winning a Primetime Emmy Award for Outstanding Lead Actor in a Miniseries or a Movie for each. Pacino currently stars in the Amazon Video web television series Hunters (2020–present). He has also had an extensive career on stage. He is a two-time Tony Award winner, in 1969 and 1977, for his performances in Does a Tiger Wear a Necktie? and The Basic Training of Pavlo Hummel. Pacino made his filmmaking debut with Looking for Richard (1996), directing and starring in this documentary about Richard III; Pacino had played the lead role on stage in 1977. He has also acted as Shylock in a 2004 feature film adaptation and 2010 stage production of The Merchant of Venice. Pacino directed and starred in Chinese Coffee (2000), Wilde Salomé (2011), and Salomé (2013). Since 1994, he has been the joint president of the Actors Studio.​ From Wikipedia, the free encyclopedia
The Movie DB adatlap | IMDb adatlap
---
Hannah Pitt szerepében:
Meryl Streep 1949-06-22 Summit, New Jersey, USA
Mary Louise "Meryl" Streep (born June 22, 1949) is an American actress. Often described as "the best actress of her generation", Streep is particularly known for her versatility and accent adaptability. She has received numerous accolades throughout her career spanning over four decades, including a record 21 Academy Award nominations, winning three, and a record 32 Golden Globe Award nominations, winning eight. She has also received two British Academy Film Awards, two Screen Actors Guild Awards, and three Primetime Emmy Awards, in addition to nominations for a Tony Award and six Grammy Awards. Streep made her stage debut in Trelawny of the Wells and received a Tony Award nomination for 27 Wagons Full of Cotton and A Memory of Two Mondays in 1976. In 1977, she made her film debut in Julia. In 1978, she won a Primetime Emmy Award for her leading role in the mini-series Holocaust, and received her first Oscar nomination for The Deer Hunter. She won the Academy Award for Best Supporting Actress for playing a troubled wife in Kramer vs. Kramer (1979) and went on to establish herself as a film actor in the 1980s. She won the Academy Award for Best Actress for starring as a Holocaust survivor in Sophie's Choice (1982) and had her biggest commercial success to that point in Out of Africa (1985). She continued to gain awards, and critical praise, for her work in the late 1980s and 1990s, but commercial success was varied, with the comedy Death Becomes Her (1992) and the drama The Bridges of Madison County (1995), her biggest earners in that period. Streep reclaimed her stardom in the 2000s and 2010s with starring roles in Adaptation (2002), The Hours (2002), The Devil Wears Prada (2006), Doubt (2008), Mamma Mia! (2008), Julie & Julia (2009), It's Complicated (2009), Into the Woods (2014), The Post (2017) and Little Women (2019). She also won her third Academy Award for her portrayal of British Prime Minister Margaret Thatcher in The Iron Lady (2011). Her stage roles include The Public Theater's 2001 revival of The Seagull, and her television roles include two projects for HBO, the miniseries Angels in America (2003), for which she won another Primetime Emmy Award, and the drama series Big Little Lies (2019). Streep has been the recipient of many honorary awards. She was awarded the AFI Life Achievement Award in 2004, Gala Tribute from the Film Society of Lincoln Center in 2008, and Kennedy Center Honor in 2011 for her contribution to American culture, through performing arts. President Barack Obama awarded her the 2010 National Medal of Arts, and in 2014, the Presidential Medal of Freedom. In 2003, the government of France made her a Commander of the Order of Arts and Letters. She was awarded the Golden Globe Cecil B. DeMille Award in 2017.
The Movie DB adatlap | IMDb adatlap
---
Norman "Belize" Ariaga / Mr. Lies / Homeless man / The Angel Europa szerepében:
Jeffrey Wright 1965-12-07 Washington, District of Columbia, USA
Jeffrey Wright (born December 7, 1965) is an American actor. He is well known for his Tony, Golden Globe and Emmy winning role as Belize in the Broadway production of Angels in America and its acclaimed HBO miniseries adaptation. He has starred as Jean-Michel Basquiat in Basquiat; Felix Leiter in the James Bond films Casino Royale, Quantum of Solace and No Time to Die; Valentin Narcisse in the HBO series Boardwalk Empire; Beetee Latier in The Hunger Games films; Isaac Dixon in the video game The Last Of Us Part II; and the Watcher in the Marvel Cinematic Universe (MCU) animated series What If...? Since 2016, he has starred as Bernard Lowe in the HBO series Westworld. He will portray Commissioner James Gordon in the superhero film The Batman (2022) by Matt Reeves.
The Movie DB adatlap | IMDb adatlap
---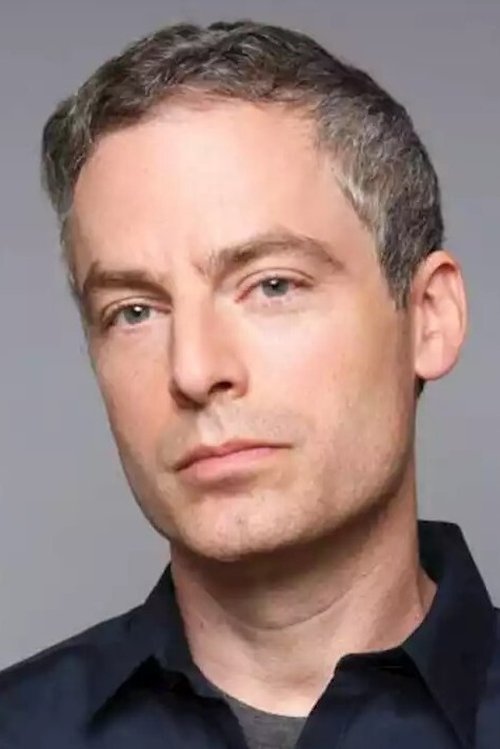 Prior Walter / Leatherman in the Park szerepében:
Justin Kirk 1969-05-28 Salem, Oregon, USA
Justin Kirk (born May 28, 1969) is an American stage and film actor. He is known for playing Prior Walter in Mike Nichols's screen adaptation of Angels in America (for which he received an Emmy nomination for Best Supporting Actor in a Mini-Series) and for his portrayal of Andy Botwin in Showtime's Weeds. As of August 2012, Kirk is headlining his own show, Animal Practice, on NBC.
The Movie DB adatlap | IMDb adatlap
---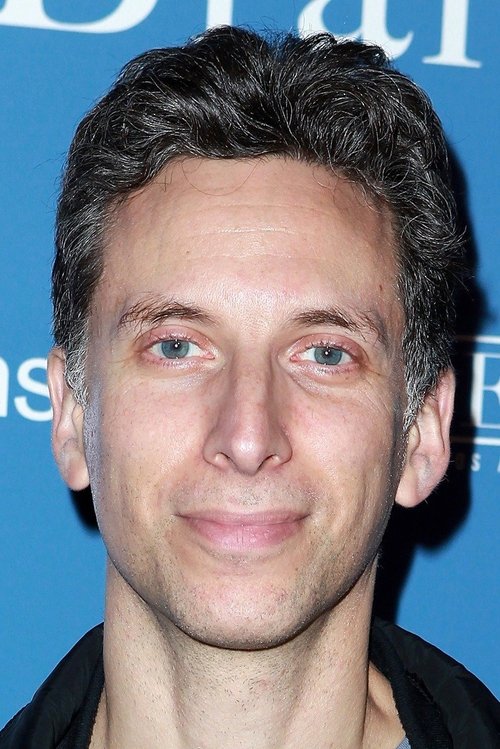 Louis Ironson / The Angel Oceania szerepében:
Ben Shenkman 1968-09-26 New York City, New York, USA
Benjamin Shenkman is an American actor, known for his roles in the comedy-drama series Royal Pains and the acclaimed HBO miniseries Angels in America, which earned him both Primetime Emmy Award and Golden Globe Award nominations. 
The Movie DB adatlap | IMDb adatlap
---
Harper Pitt szerepében:
Mary-Louise Parker 1964-08-02 Fort Jackson, South Carolina, USA
Mary-Louise Parker (born August 2, 1964) is an American actress and writer. She is the recipient of two Tony Awards, two Golden Globe Awards, and a Primetime Emmy Award.
The Movie DB adatlap | IMDb adatlap
---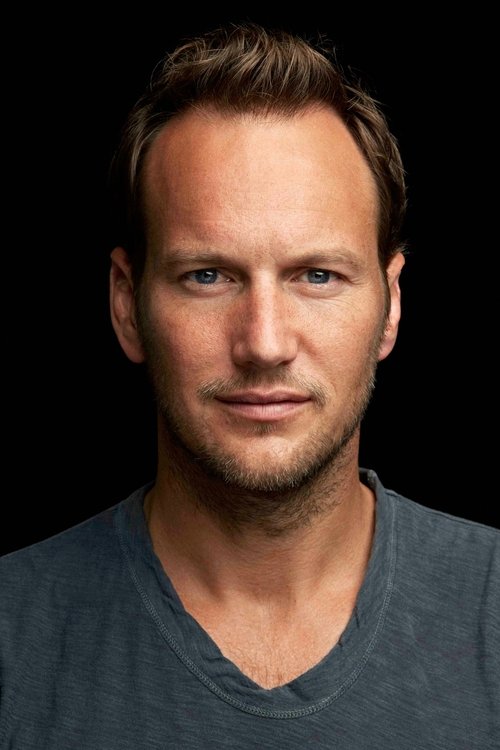 Joe Pitt szerepében:
Patrick Wilson 1973-07-03 Norfolk, Virginia, USA
Patrick Joseph Wilson (born July 3, 1973) is an American actor, director, and singer. He began his career in 1995, starring in Broadway musicals. He is a two-time Tony Award nominee for his roles in The Full Monty (2000–2001) and Oklahoma! (2002). He co-starred in the acclaimed HBO miniseries Angels in America (2003), for which he was nominated for both the Golden Globe Award and Primetime Emmy Award for Outstanding Supporting Actor in a Miniseries or a Movie. Wilson has also appeared in films such as The Phantom of the Opera (2004), Hard Candy (2005), Little Children (2006), Watchmen (2009), Insidious (2010), The A-Team (2010), Insidious: Chapter 2 (2013), and as demonologist Ed Warren in the Conjuring Universe (2013–present). He has earned a reputation as a "scream king" due to his frequent casting in horror films. On television, Wilson starred in the CBS drama series A Gifted Man (2011–2012) and as Lou Solverson in the second season of FX's anthology series Fargo (2015), for which he received a second Golden Globe Award nomination. In the DC Extended Universe, he portrayed Orm Marius / Ocean Master in the superhero film Aquaman (2018) and voiced the U.S. President in Batman v Superman: Dawn of Justice (2016). Description above from the Wikipedia article Patrick Wilson (American actor), licensed under CC-BY-SA, full list of contributors on Wikipedia.
The Movie DB adatlap | IMDb adatlap
---
Homeless Woman / The Angel szerepében:
Emma Thompson 1959-04-15 Paddington, London, England, UK
Dame Emma Thompson (born 15 April 1959) is a British actress and screenwriter. Described as one of the best actresses of her generation, she portrays reticent women in period dramas and literary adaptations. She has received various accolades throughout her career spanning four decades, including two Academy Awards, two British Academy Film Awards, two Golden Globe Awards, a British Academy Television Award, and a Primetime Emmy Award. Born in London to English actor Eric Thompson and Scottish actress Phyllida Law, Thompson was educated at Newnham College, University of Cambridge, where she became a member of the Footlights troupe, and appeared in the comedy sketch series Alfresco (1983–1984). In 1985, she starred in the West End revival of the musical Me and My Girl, which was a breakthrough in her career. In 1987, she came to prominence for her performances in two BBC TV series, Tutti Frutti and Fortunes of War, winning the BAFTA TV Award for Best Actress for her work in both series. In the early 1990s, she often collaborated with then-husband, actor and director Kenneth Branagh, in films such as Henry V (1989), Dead Again (1991), and Much Ado About Nothing (1993). For her performance in Howards End (1992), Thompson won the BAFTA Award and the Academy Award for Best Actress. In 1993, she received two simultaneous Academy Award nominations—Best Actress and Best Supporting Actress—for the respective roles of the housekeeper of a grand household in The Remains of the Day and a lawyer in In the Name of the Father, becoming one of the few actors to achieve this feat. Thompson wrote and starred in Sense and Sensibility (1995), for which she won the Academy Award for Best Adapted Screenplay—which makes her the only person in history to win Academy Awards for both acting and writing—and once again won the BAFTA Award. Further acclaim came for her portrayal of author P. L. Travers in Saving Mr. Banks (2013). Other notable film credits include the Harry Potter film series (2004–2011), Primary Colors (1998), Love Actually (2003), Nanny McPhee (2005), Stranger than Fiction (2006), Last Chance Harvey (2008), An Education (2009), Men in Black 3 (2012) and the spin-off Men in Black: International (2019), Brave (2012), Beauty and the Beast (2017), Late Night (2019), Cruella (2021), and Good Luck to You, Leo Grande (2022). Her television credits include Wit (2001), Angels in America (2003), The Song of Lunch (2010), King Lear (2018) and Years and Years (2019).
The Movie DB adatlap | IMDb adatlap