Nero Wolfe Színész- és szereplőlista
Nero Wolfe szerepében:
Maury Chaykin ✝ 1949-07-27 Brooklyn, New York, USA - 2010-07-27
Maury Chaykin, born on July 27, 1949, was a Canadian actor known for his versatile and captivating performances. With his distinctive appearance, rich voice, and remarkable acting talent, Chaykin left a lasting impact on both the stage and screen throughout his career. Born in Brooklyn, New York, Chaykin moved to Toronto, Canada, at a young age. He developed a passion for acting and pursued his craft at the University of Toronto and the London Academy of Music and Dramatic Art. Chaykin began his career in theater, performing in numerous productions and earning critical acclaim for his stage work. Chaykin's talent and dedication soon caught the attention of filmmakers, leading to his transition to film and television. He made his on-screen debut in the 1973 film "The Apprenticeship of Duddy Kravitz." Over the years, Chaykin became known for his ability to inhabit a wide range of characters, bringing depth, complexity, and nuance to each role he portrayed. Throughout his career, Chaykin worked extensively in both Canada and the United States, collaborating with renowned directors and fellow actors. He appeared in notable films such as "My Dinner with Andre" (1981), "Dances with Wolves" (1990), "The Sweet Hereafter" (1997), and "Being Julia" (2004). Chaykin's performances often garnered critical acclaim and earned him awards and nominations, including several Genie Awards (Canada's equivalent of the Oscars) for Best Actor. On television, Chaykin showcased his versatility in a wide range of roles. He appeared in numerous acclaimed series, including "The Sopranos," "Entourage," "CSI: Crime Scene Investigation," and "Nero Wolfe Mysteries." One of his most notable television roles was as Nero Wolfe in the A&E television series "A Nero Wolfe Mystery," for which he received widespread praise. Maury Chaykin's acting style was characterized by his ability to fully embody the essence of a character, no matter how eccentric or complex. He had a commanding presence on screen, capable of effortlessly transitioning between comedy, drama, and everything in between. Chaykin's performances were marked by his commitment to authenticity and his profound understanding of the human condition. Tragically, Maury Chaykin passed away on July 27, 2010, on his 61st birthday. His untimely death left a void in the acting community, but his legacy as a talented and versatile performer continues to inspire aspiring actors and entertain audiences worldwide. Chaykin's body of work serves as a testament to his remarkable talent, leaving an indelible mark on the world of film and television.
The Movie DB adatlap | IMDb adatlap
---
Archie Goodwin szerepében:
Timothy Hutton 1960-08-16 Malibu, California, USA
Timothy Tarquin Hutton (born August 16, 1960) is an American actor. He is the youngest actor to win the Academy Award for Best Supporting Actor, which he won at the age of 20 for his performance as Conrad Jarrett in Ordinary People (1980). Hutton has since appeared regularly in feature films and on television, with featured roles in the drama Taps (1981), the spy film The Falcon and the Snowman (1985), and the horror film The Dark Half (1993), among others. Between 2000 and 2002, Hutton starred as Archie Goodwin in the A&E drama series A Nero Wolfe Mystery. Between 2008 and 2012, he starred as Nathan "Nate" Ford on the TNT drama series Leverage. He also had a role in the first season of the Amazon streaming drama series Jack Ryan and the Netflix drama series The Haunting of Hill House. He has received several accolades and awards including an Academy Award for Best Actor in a Supporting Role, Golden Globe Award for Best Supporting Actor – Motion Picture, Golden Globe Award for Best New Star of the Year – Actor, and Satellite Award for Best Ensemble: Television.
The Movie DB adatlap | IMDb adatlap
---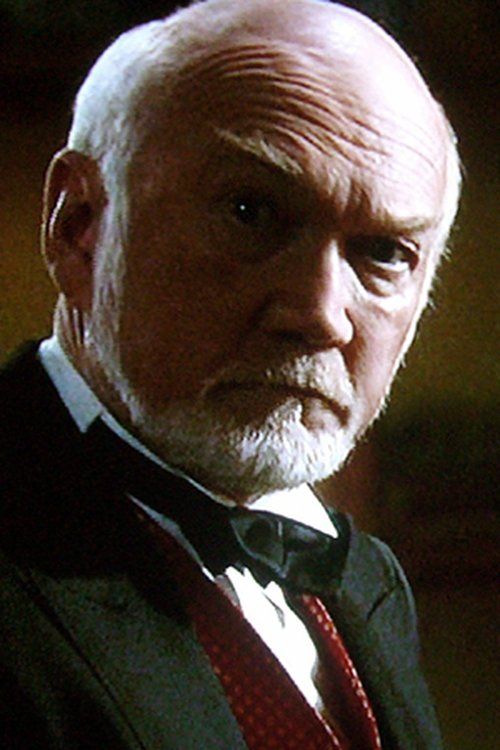 ---
Inspector Cramer szerepében:
Bill Smitrovich 1947-05-16 Bridgeport, Connecticut, USA
William Stanley Zmitrowicz Jr. (born May 16, 1947), known professionally as Bill Smitrovich, is an American actor.
The Movie DB adatlap | IMDb adatlap