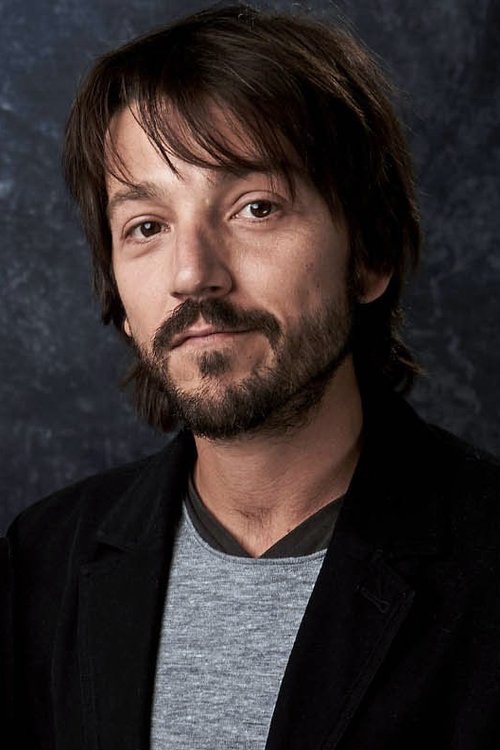 Cassian Andor szerepében:
Diego Luna 1979-12-29 Toluca, State of Mexico, Mexico
Diego Dionisio Luna Alexander (Spanish pronunciation: [ˈdjeɣo ˈluna alekˈsandeɾ]; born 29 December 1979) is a Mexican actor, singer, director, and producer. Following a career in Mexican telenovelas, he has appeared in films including Y tu mamá también; Open Range; Milk; Rudo y Cursi; Dirty Dancing: Havana Nights; The Terminal; and Berlin, I Love You. He plays Cassian Andor in Rogue One: A Star Wars Story (2016) and Andor (2022-), and drug trafficker Miguel Ángel Félix Gallardo in the first two seasons of Narcos: Mexico. Description above from the Wikipedia article Diego Luna, licensed under CC-BY-SA, full list of contributors on Wikipedia.
The Movie DB adatlap | IMDb adatlap
---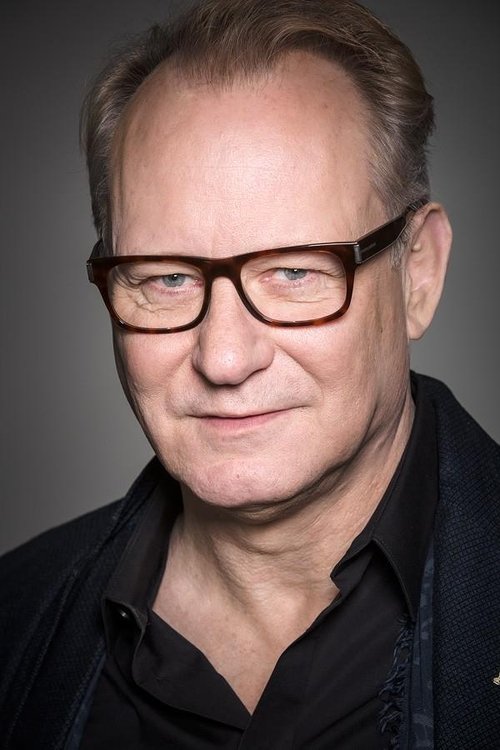 Luthen Rael szerepében:
Stellan Skarsgård 1951-06-13 Gothenburg, Västra Götalands län, Sweden
Stellan Skarsgård is a Swedish actor, known internationally for his film roles in Angels & Demons, Breaking the Waves, The Hunt for Red October, Ronin, Good Will Hunting, Pirates of the Caribbean: Dead Man's Chest, Pirates of the Caribbean: At World's End, Dominion: Prequel to the Exorcist, Mamma Mia! and Mamma Mia! Here We Go Again. He also portrays Dr. Erik Selvig in the Marvel Cinematic Universe. He has appeared as the character in Thor (2011), The Avengers (2012), Thor: The Dark World (2013), and Avengers: Age of Ultron (2015) and Thor: Love and Thunder (2022).
The Movie DB adatlap | IMDb adatlap
---
Syril Karn szerepében:
Kyle Soller 1983-07-01 Bridgeport, Connecticut, USA
A pharmacological lecturer and a former concert pianist. He was brought up in Alexandria, Virginia and studied History of Art at the College of William & Mary in Williamsburg. However he abandoned his studies to come to England and enroll at RADA, where he met his wife, actress Phoebe Fox, whom he married in 2010. Since graduating Kyle has garnered excellent reviews for his stage work in 'The Government Inspector' at the Young Vic, 'The Faith Machine' at the Royal Court and 'Long Day's Journey into Night' at the Apollo, as well as playing Gaveston in the National's controversial 'Edward II'. On television he contributed an excellent cameo in the sitcom 'Bad Education' as an all-American boy who was actually from Dudley in the Midlands and played sympathetic but troubled Francis in the BBC remake of 'Poldark'.
The Movie DB adatlap | IMDb adatlap
---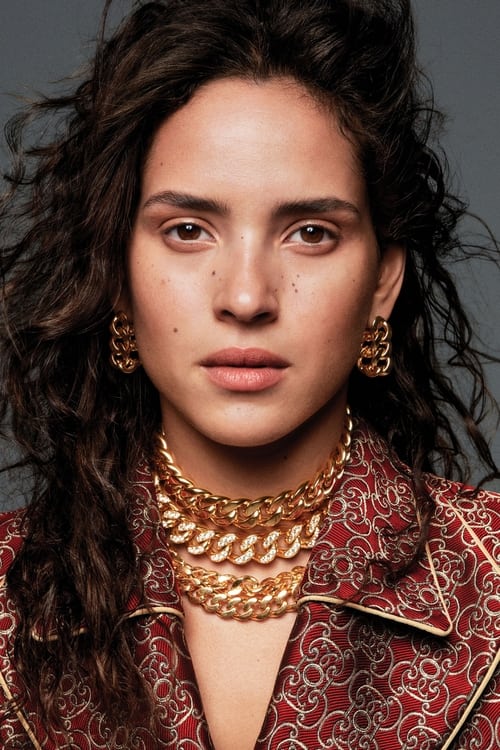 Bix Caleen szerepében:
Adria Arjona 1992-04-25 San Juan, Puerto Rico
Adria Arjona (born April 25, 1992) is a Puerto Rican actress. She is the oldest daughter of Guatemalan singer-songwriter Ricardo Arjona and Puerto Rican model Leslie Torres.
The Movie DB adatlap | IMDb adatlap
---
Mon Mothma szerepében:
Genevieve O'Reilly 1977-01-06 Dublin, Ireland
Genevieve O'Reilly (born January 6, 1977) is an Irish actress who has worked in both the United Kingdom and Australia. O'Reilly was cast as the understudy in director Gale Edwards' production of The White Devil a week after graduating from drama school. She went on to appear in Edwards' Sydney Theatre Company production of The Way of the World.Other theatre credits include The Weir by Conor McPherson, at the Gate Theatre, Dublin, and Richard II at the Old Vic.Recent parts at the Royal National Theatre have been in new play, Mike Bartlett's 13 and as Helena, wife to Andrew Scott's emperor Julian in the 2011 production of Ibsen's epic Emperor and Galilean. O'Reilly is due to perform in George Bernard Shaw's The Doctor's Dilemma from July 2012. O'Reilly has appeared in several productions filmed in Australia, including both The Matrix sequels. She also played the young Mon Mothma in Star Wars Episode III: Revenge of the Sith, and starred as Leanne Curtis in the medical drama All Saints. Since moving to the UK, O'Reilly has starred in the political mini-series The State Within, played Princess Diana in the 2007 television docudrama Diana: Last Days of a Princess, and taken the lead role in The Time of Your Life. She played CIA liaison officer Sarah Caulfield in the eighth series of BBC drama Spooks. O'Reilly also played the character of Michelle Beadley in the remake of The Day of the Triffids that aired on BBC One in December 2009. In 2011 she appeared in the BBC/Showtime comedy Episodes playing Jamie Lapidus, the blind wife of a TV executive, Merc Lapidus. She reprised the role in the second and third series, broadcast in 2012 and 2014. O'Reilly's film credits include Right Here Right Now (2004), The Young Victoria (2009) and the 2004 science fiction filmAvatar, playing the lead role of Dash MacKenzie. In June 2013, O'Reilly appeared in the pilot episode of the international crime drama "Crossing Lines" cast as Detective and Interrogation Specialist Sienna Pride, attached to the ICC team from Britain's Scotland Yard. In the final minutes of this pilot episode, her character was stabbed and killed with a knife used by an American State Department employee, Gerald Wilhoit (Eddie Jemison) who enjoyed Diplomatic Immunity, while the ICC team was chasing him (and searching for their abducted police colleague) in the Tiergarten Park in Berlin, Germany.
The Movie DB adatlap | IMDb adatlap
---
Dedra Meero szerepében:
Denise Gough 1980-02-28 Ennis - County Clare - Ireland
Denise Gough is an Irish actress. She was born in Ennis, County Clare and is the elder sister of the actress Kelly Gough. She graduated from the Academy of Live and Recorded Arts in 2003. She is notable for her work in theatre and television, including the play The Painter and Messiah V: The Rapture.
The Movie DB adatlap | IMDb adatlap
---
Vel Sartha szerepében:
Faye Marsay 1986-12-30 Middlesbrough, Cleveland, England, UK
Faye Marsay (born 30 December 1986) is an English stage and screen actress, best known for her roles  in TV series such as The White Queen, Love Nina, Glue, Fresh Meat, Doctor Who, Black Mirror and Game of Thrones and for films such as Pride and You, Me and Him.
The Movie DB adatlap | IMDb adatlap
---
---
Kleya Marki szerepében:
Elizabeth Dulau
The Movie DB adatlap | IMDb adatlap

Andor: A Disney+ Day Special Look
film
TMDb
---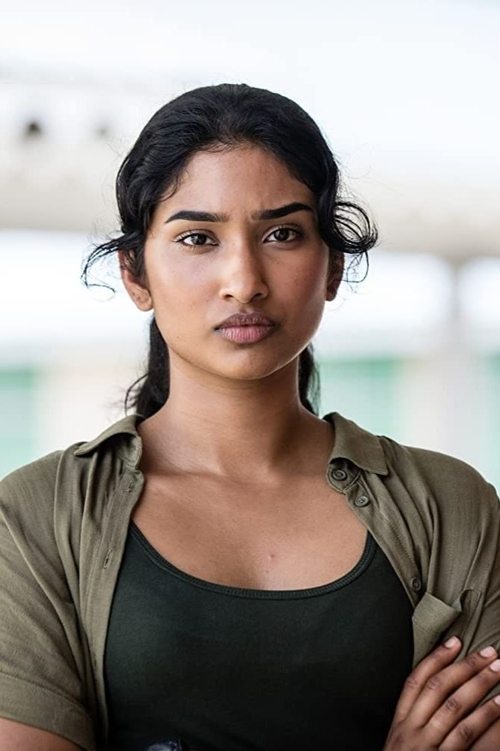 ---
Perrin Fertha szerepében:
Alastair Mackenzie 1970-01-01 Trinafour, Perth and Kinross, Scotland, UK
From Wikipedia, the free encyclopedia Alastair Mackenzie is a Scottish actor. He was born in 1970 in Trinafour, near Perth and educated at Westbourne House School and Glenalmond College in Perthshire. Mackenzie left home at the age of 18 and moved to London. Though best known as playing the young laird Archie MacDonald in the BBC drama Monarch of the Glen, he also has some theatre and film credits to his name. He lives in Islington with his wife, Scottish actress Susan Vidler, with whom he has one daughter, Martha, born in February 2000. His brother is director David Mackenzie, with whom he co-founded Sigma Films. Description above from the Wikipedia article Alastair Mackenzie, licensed under CC-BY-SA, full list of contributors on Wikipedia.
The Movie DB adatlap | IMDb adatlap
---